2017.10.13
Apple Watch Series 3 / iPhone 8 Plus / Apple TV 4K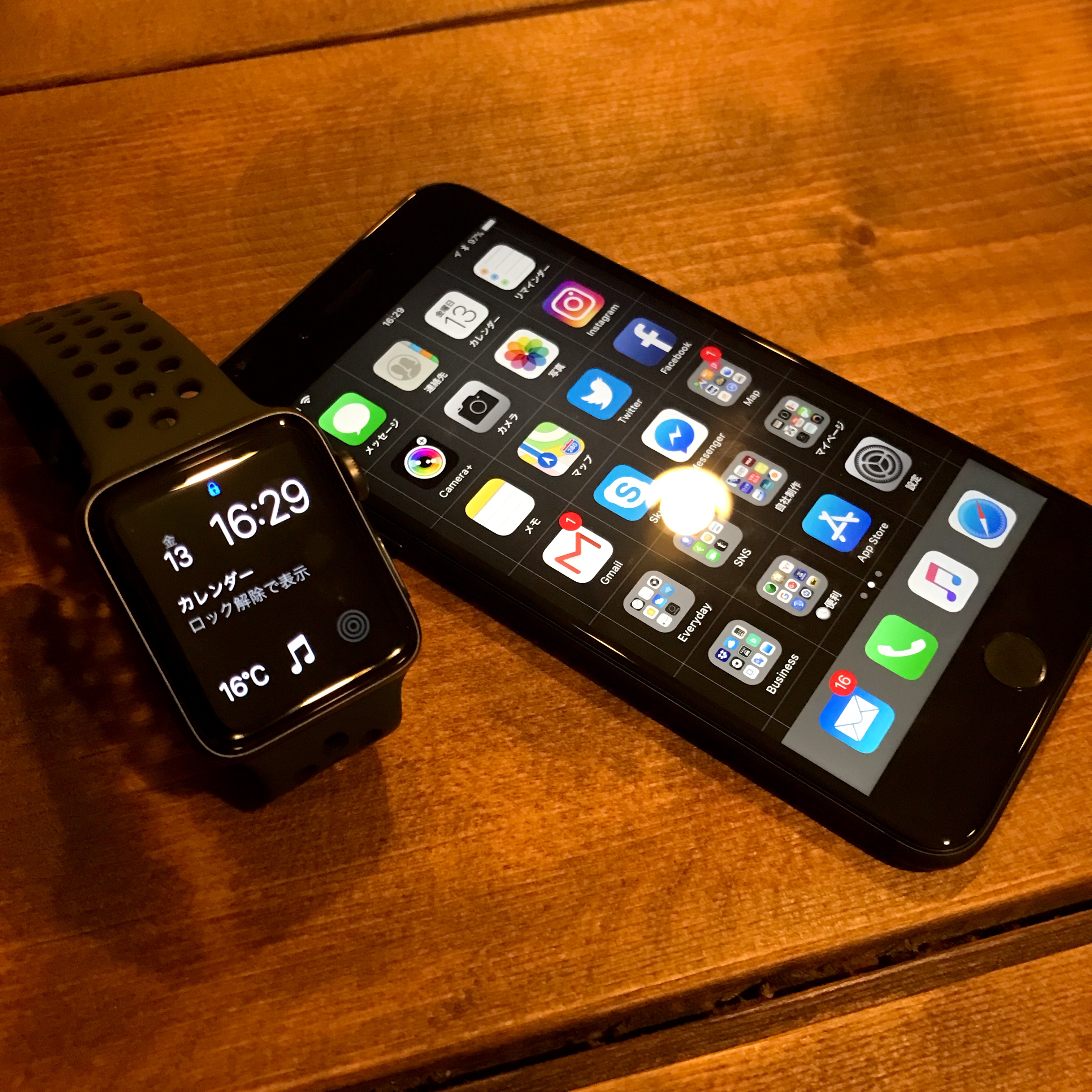 The Apple Watch Series 3, iPhone 8 Plus and Apple TV 4K arrive in about 3 weeks. I'll run through each one briefly since the usability and benefit of each update are now much clearer.
I'll run through each one briefly since the usability and benefit of each update are now much clearer.
Apple Watch eri 3
I almost never use on a standalone basis, it was made into a GPS model, it's not cellular, and don't really like the distinctive Red crown either. To be honest, without being cellular, there is little difference between Series 2 and Series 3.
I've been using an Apple Watch for almost this entire year without using another wristwatch. Apple Pay, Near-field communication (NFC), Scheduling, Notifications, Music, and a large part of the iPhone are checked and controlled by using the Apple Watch. The need to pick up your iPhone fell dramatically. Using it easily everyday like this and the ease-of-use that comes from the iOS update is more important than any new hardware features. The Series 3 model benefitted the most from the CPU's boost in performance. Anyway, this progression is smooth and sleek. This alone meant it made sense to get a replacement.
I choose the edition and enjoyed the best material up until Series 2, but Aluminum will do if you plan to replace every year. And with that, my watch this time was Aluminum. The White Ceramic Series 2 looks cool but the good thing about aluminum is how light it is.
iPhone 8 Plus
Apart from the two different models, the iPhone 7 and iPhone 7 Plus with a Softbank sim and Au sim respectively in use, I changed the iPhone 7 Plus with an Au sim to an iPhone 8 Plus. The preferred iPhone X is closer in size to the iPhone 8 than 8 Plus. So, I decided to pass over the iPhone 8 this time and go straight for an 8 Plus with an Au sim, and iPhone X on a Softbank sim card.
While still waiting for the iPhone X to be released, the overall impression using an iPhone 8 Plus is "it's fast". But playing with the iPhone 7 it honestly feels slow. Although its handling is a slight concern, this iPhone 8 Plus has almost the same appearance and angle-of-view, whereas the iPhone X has completely changed from the angle-of-view to the user interface (as an app designer, I hope this is not held against it … ). The way it's matured over time makes the final shape of this iPhone feel perfect. It seems like the iPhone 8 Plus will definitely be the best buy hereafter, although the iPhone X will also be a case of trail-and-error from now on, and likely to be the first step along a path of refinement.
Apple TV 4K
4K is finally being tackled! You should change for this reason alone if you have a 4K television. The animation in 4K is beautiful.
I've hardly ever watch terrestrial tv recently, and watch YouTube, Netflix and HuLu almost every day. PS4 is also on now and again too. These home tv's are almost monitors and television is all about CS cable. Main content is 4K-compatible throughout, and although Apple TV without 4K 4K was very stressful, the Apple TV 4K is compatible with HDR. Since I'm watching YouTube and Netflix in 4K, there's no way back.
Watching some movie trailer with Apple TV goes slightly beyond the picture quality of Blu-ray, and I think the value is really high compared with what you'll see at the cinema.
The 'aerial photograph' screensaver is as it was before, but is now displayed in much more detail. It's brilliant even if it's watched as an environmental image. I think it's precisely the right time to upgrade to a 4K television.
Incidentally, this 'aerial photograph' screensaver can be displayed using the​ ​'Arial'​ ​screensaver, even on a mac.