2017.04.06
THOMAS STEARNS
The balance between clear and green parts is really good. Although the value of such a thing as this is fixed, I think it is quite luxurious compared with something like art which is also quite unstable. I would imagine that the only person in a position to buy this would want to have this on display.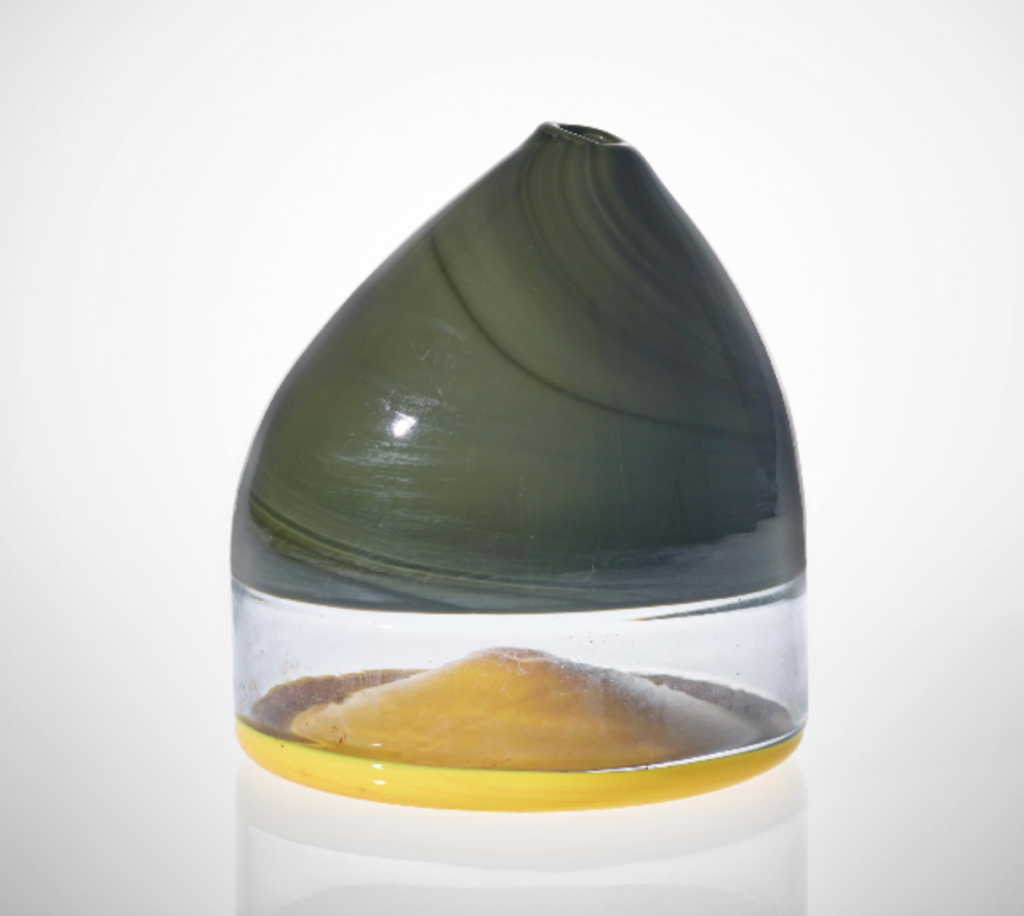 THOMAS STEARNS
Rare 'Cappello del Doge' vase
circa 1962
Doppio incalmo colored and clear glass.
14.1 cm (5 1/2 in.) High, 13.5 cm (5 3/8 in.) Diameter
Produced by Venini & C., Murano, Italy. Underside acid-etched venini/murano/ITALIA.
Estimate: £ 20,000 - 30,000
Cf :​ ​phillips.com