2017.02.21
RAVPower 26800mAh Portable Charger (with Type C Port + 30W Type-C AC Charger)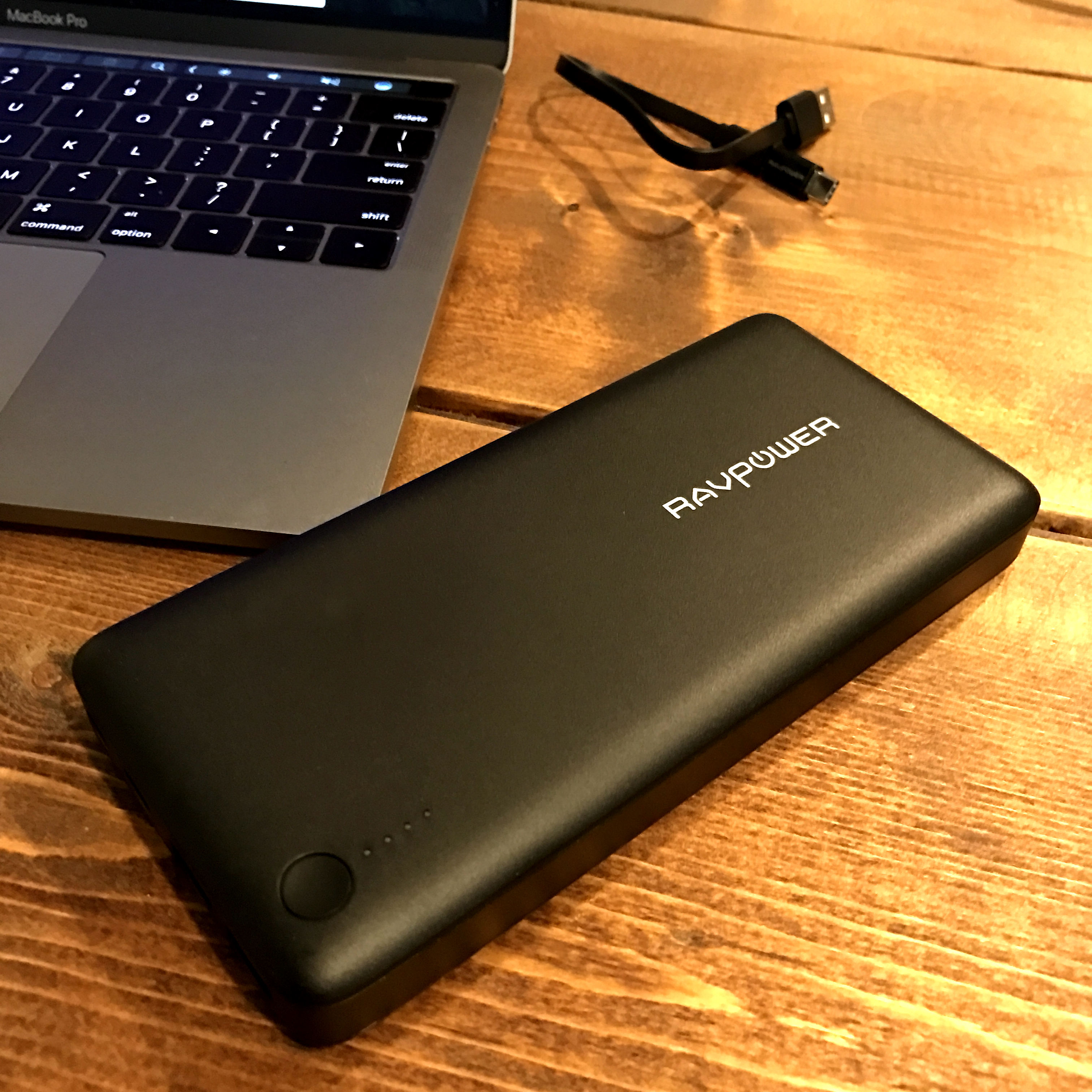 In my last entry I charged an iPhone using a solar panel​ ​and have now added a​ ​RAVPower 26800mAh Portable Charger (with Type C Port + 30W Type-C AC Charger)​ ​with RAVPower's battery capable of delivering a large charge to my MacBook Pro 2016 Touch Bar 13inch.
Some care needs to be taken connecting this USB-C mobile battery to a MacBook Pro with USB-C, as it sometimes reverses charge from the laptop to the battery when the MacBook battery is almost full. This is because the MacBook Pro's USB-C is not only for charging which I think comes from feeding charge to iPhones an other devices, so there is no problem connecting a MacBook Pro and a USB-to-MicroUSB cable with a USB-C adaptor bit included. Now you can charge both iPhone and laptop with the same solar panel charger.
This one will see you through a crisis, on camp or in an emergency.