2017.02.10
Samulo / Semeno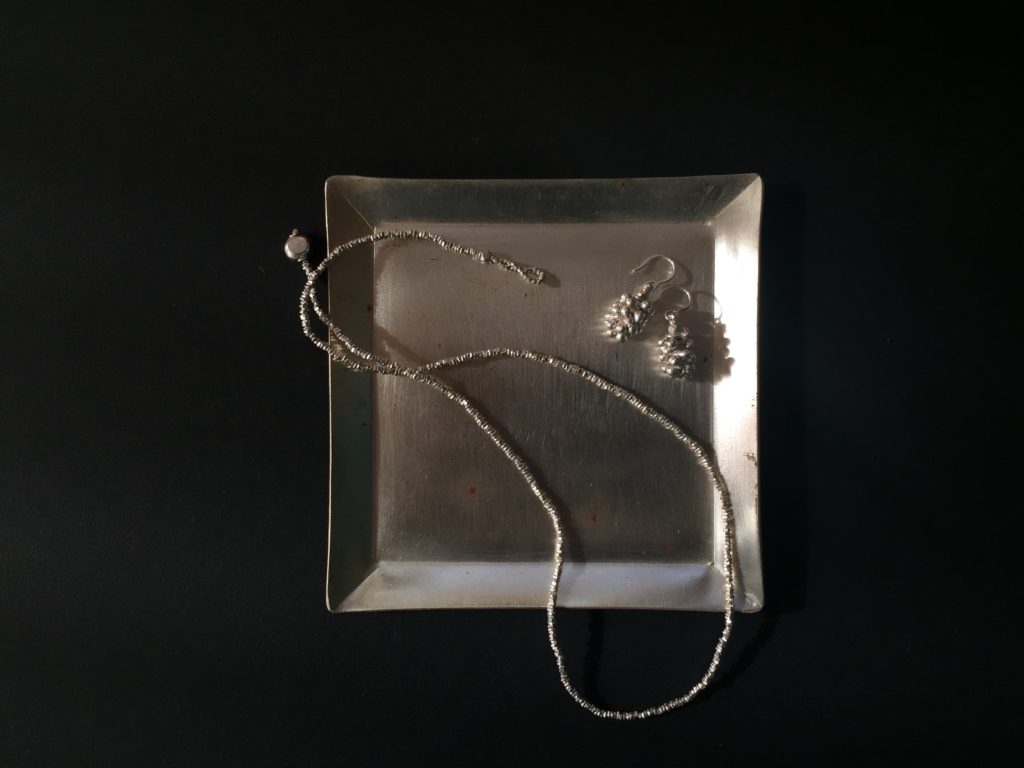 When I went back home to Kumamoto last week, I dropped by Samulo for the first time.
Jewelry is made combining things from different periods made in different countries,
while hair can be pulled back with beautiful stones and glass.
I went for the simplest silver beaded necklace with earrings.
An exhibition at Outland in Kichijoji is on until February 20th.