This is the supposed original Colombo table lamp. It's slightly more expensive than the current version,​ ​Colombo 281​ ​which when seen again is very different in atmosphere.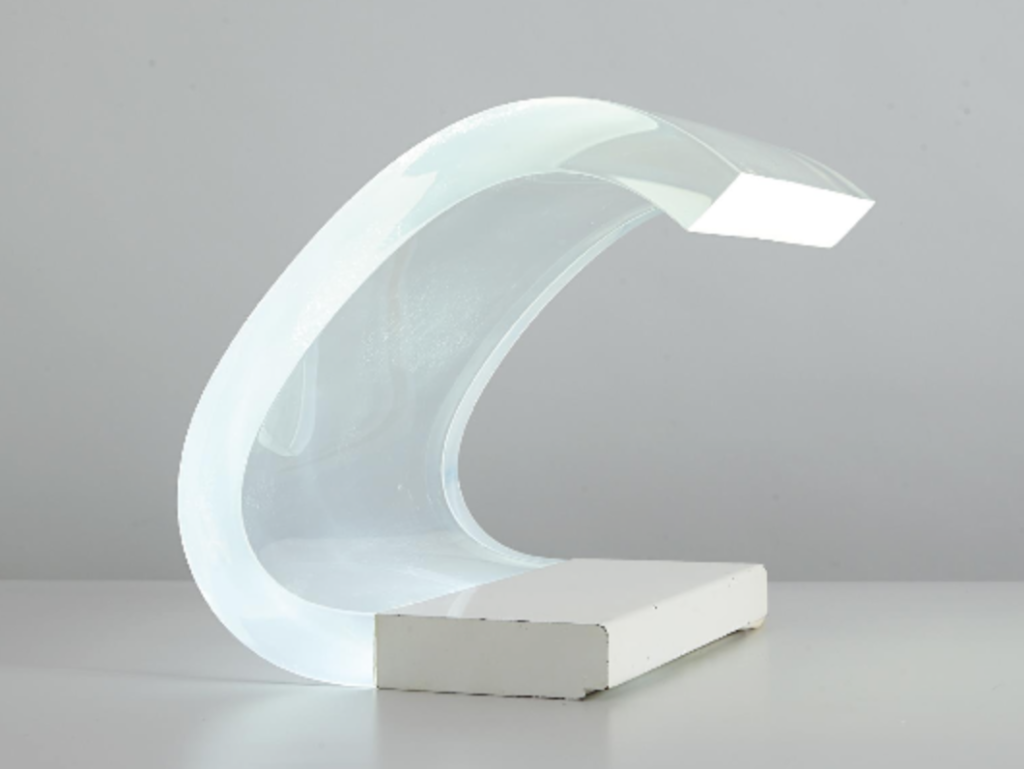 JOE COLOMBO AND GIANNI COLOMBO
"Acrilica" table lamp , designed 1962
Acrylic, painted metal.
9 1/4 in. (23.5 cm) high
​ ​Manufactured by Oluce, Milan, Italy.
Estimate $4,000-6,000
Cf: PHILLIPS