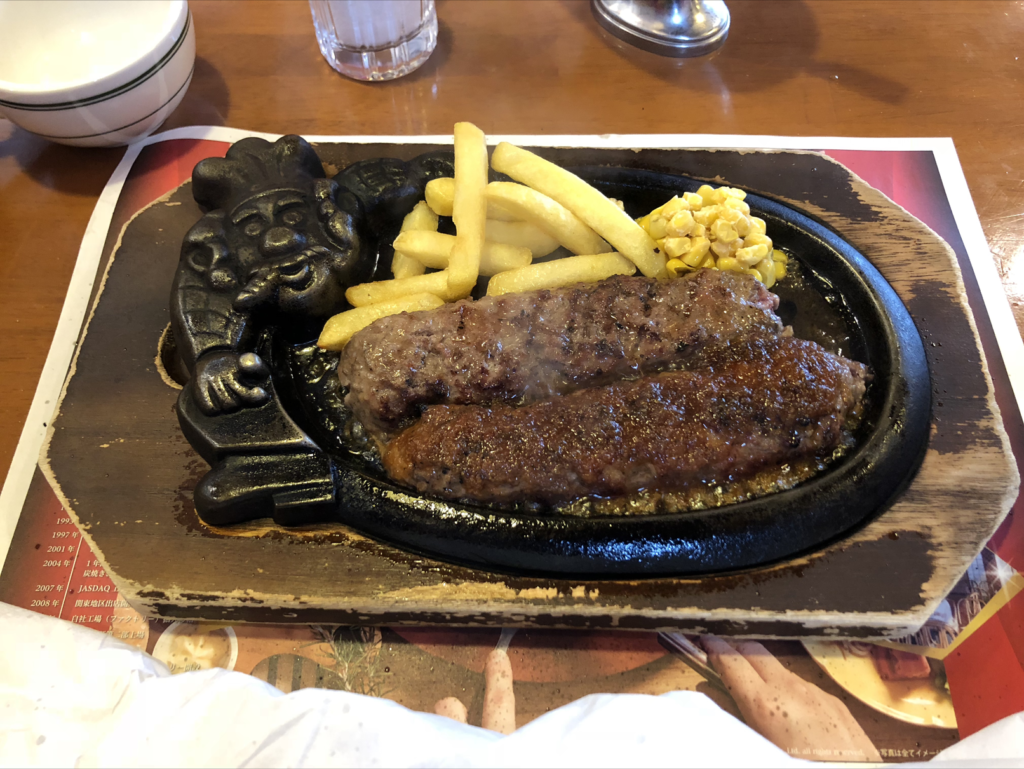 This time is to Bronco Billy, since I went to Tōkai's excellent 'Sawayaka' like before.
The extremely thick meaty meat ball shaped hamburger is cut in half right before your eyes, and flattened on the griddle. And only half the sauce is poured over. There remainder should be eaten with rock salt.
I don't like the salty flavor that much. The sauce for chargrilling yakitori can also be used making it the absolute sauce. Yakitori as well, and because it's tongue, the sauce also tastes good. Especially on the hamburger dish.
But, a sprinkle of salt works as there's plenty there already. And with salt tastes great!
Of course, wafu sauce is good as well. Personally, I wish it came prepared with demi-glace sauce, but I don't dislike this sweet and sour style sauce.
As a hamburger steaks go as well as the meatiness, 'Sawayaka' is a little bit more chewy. If not garnished with French Fries, this comes with baked potato which is spot on. There's nothing better than soaking up gravy with potato.
The salad bar is good as well. This usually let's the side down but it's fresh and varied. The wafu dressing is delicious. I looked around the till on my way out thinking it would be on sale but doesn't seem to be for sale unfortunately. But if it was, it would be right up there with a Chianti dressing.