2016.04.09
Rolex Ref.6429
The model I've been curious about since first becoming addicted to Rolex maybe around 25 years ago. A simple and beautiful watch which is not that easy to come by. Back then there was very little information to be found without the internet.
Created by someone by modifying the 'Air-King', there's a theory it's been remodelled as a military timepiece for the US army.
Then, from information gathered over the past few years, it's been understood a lot more.
A summary of information somehow found on the internet looks something like this.
The hand-wound (cal1225) was sold by the US Army at a stall in 1972. The listed price is $108.45. Speaking of '72, it was immediately following the Nixon 'Watergate' scandal. The fixed rate of $1 / ¥360 had just ended. Converted at ¥320, it equalled ¥34,800. Well, the exchange rate was different but would make for a very cheap Rolex watch. There was also a simpler model but without the COMMANDO characters. It is unknown whether the PX was sold without them as well.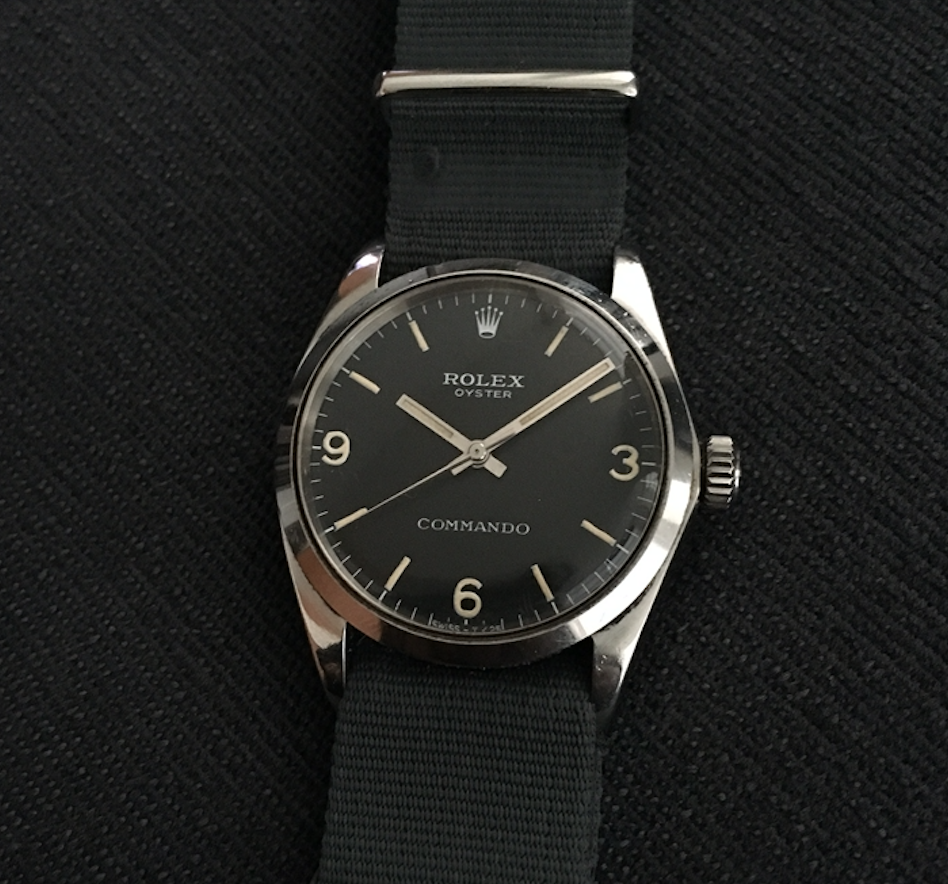 The 34mm dial feels about right.