2017.10.30
The fleece collection from Penfield, an iconic brand brought up to date
Sponsored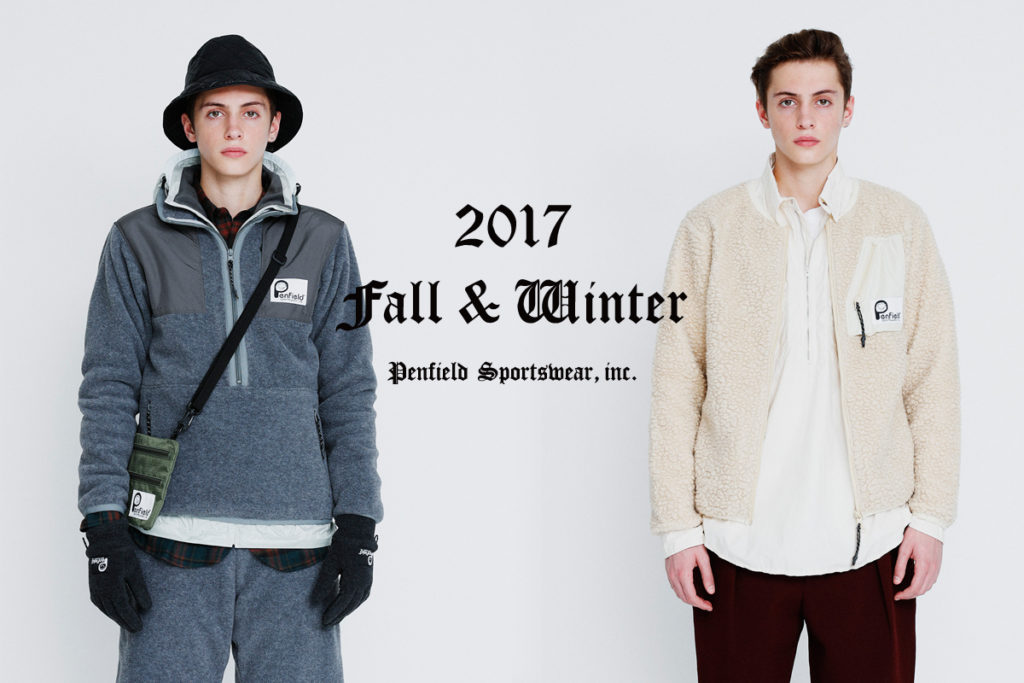 Penfield was founded in Hudson USA in 1975. Quick to adopt the Polartec fleece developed by Malden Mills, it has continued to approach developing products with an innovative brand identity. Penfield responds to it being in business for 42 years with rebranding. Fleece is also a feature of the iconic brands second season, the 2017-18 Fall & Winter Collection. Updated Items have been developed to match a modern style while taking care of the historic brand's legacy. Let's take a look at part of that collection here.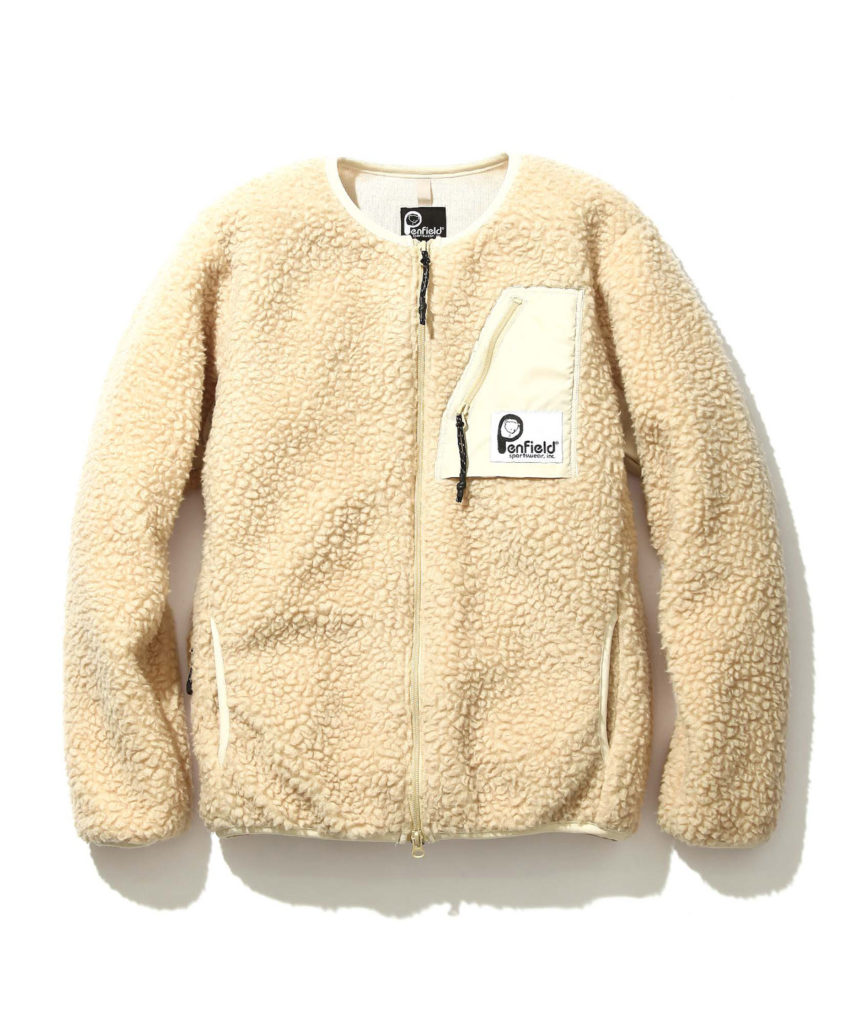 'Ravine' Crew Neck / ¥29,000 (plus tax)
Brought back to life as a crew neck jacket, the characteristic of the left side chest patch pocket, the 'Ravine' motif, is pulled from the design archives. The material uses 100% wool sheep boa, and the contrast between trendiness and touch of retro makes for a unique item.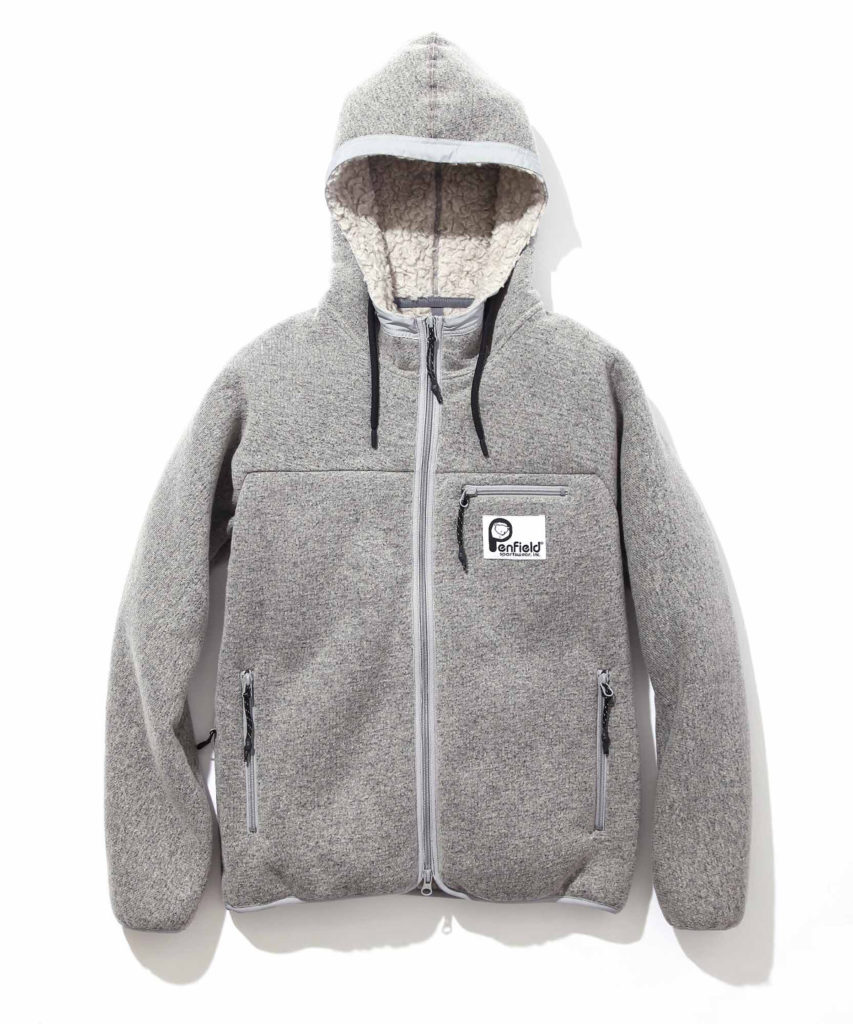 'Trapper' Parka / ¥24,000 (plus tax)
This hooded 'Trapper' fleece jacket has also been updated. Doubled sided, the inside texture is well-loved raised sheep wool nap with jersey knit outside, a common sight when fleece fabrics were used as apparel items. The unique texture is due to the wool blend and the sheep pile is rich in volume. The thermal insulation is excellent.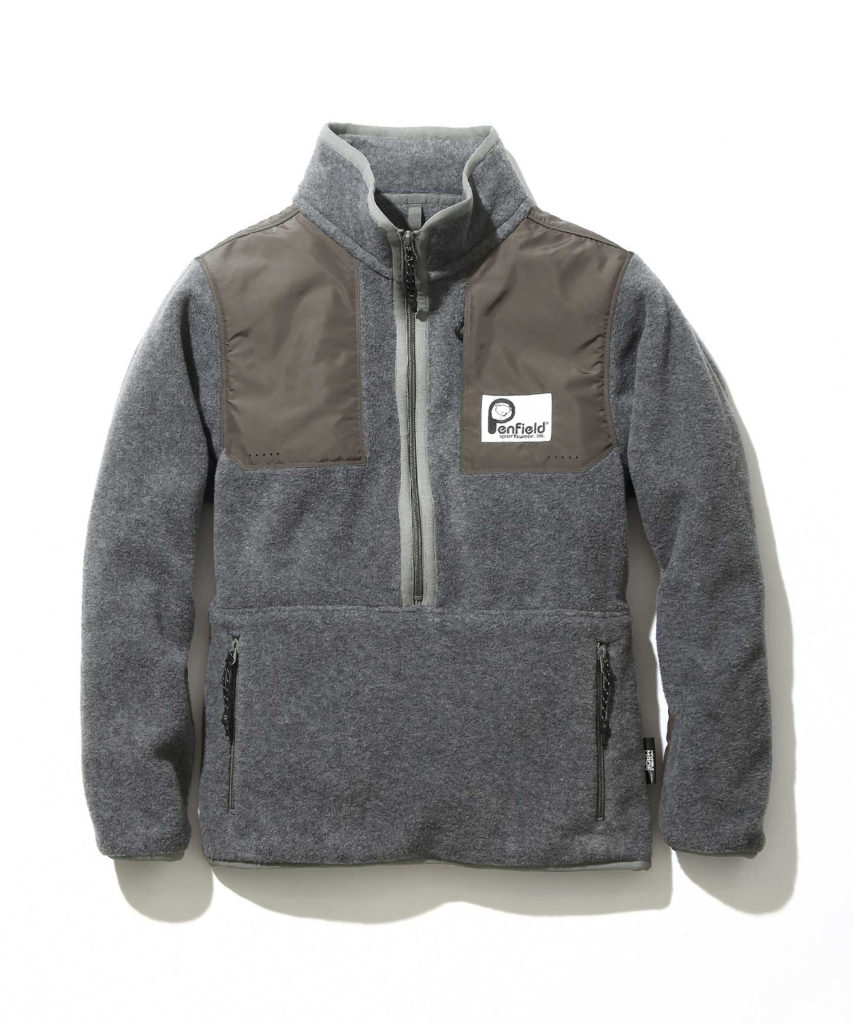 'Night Hawk' Jacket / ¥22,000 (plus tax)
A pullover fleece jacket that includes shoulder and elbow patches, with the previous popular model with 'Night Hawk' as the motif. Out of all popular Polartec fleece, it adopts the popular Classic 200 as a material. So far Penfield has developed a great many items using the material. A 'Tufflex Tussah' shell has been used for the patch material.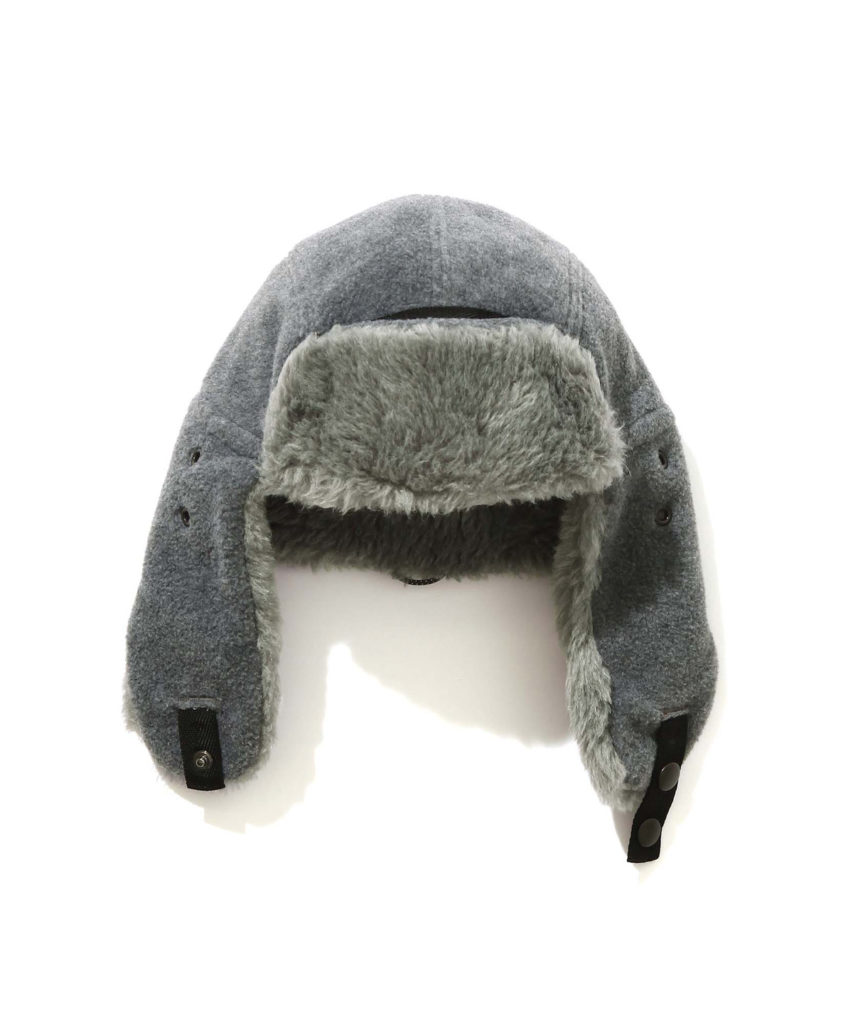 Fleece 'Boa' Cap / ¥7,800 (plus tax)
Accessory series developed below Polartex Classic 200 fleece. The cap with ear muffs is based on a model worn by Antarctic expedition teams at polar regions, with the boa-part using the 'Outlast' fibre composite material developed at NASA. Outlast fibre controls thermal insulation that adjusts temperature to a level of comfortable against heat retention and the cold.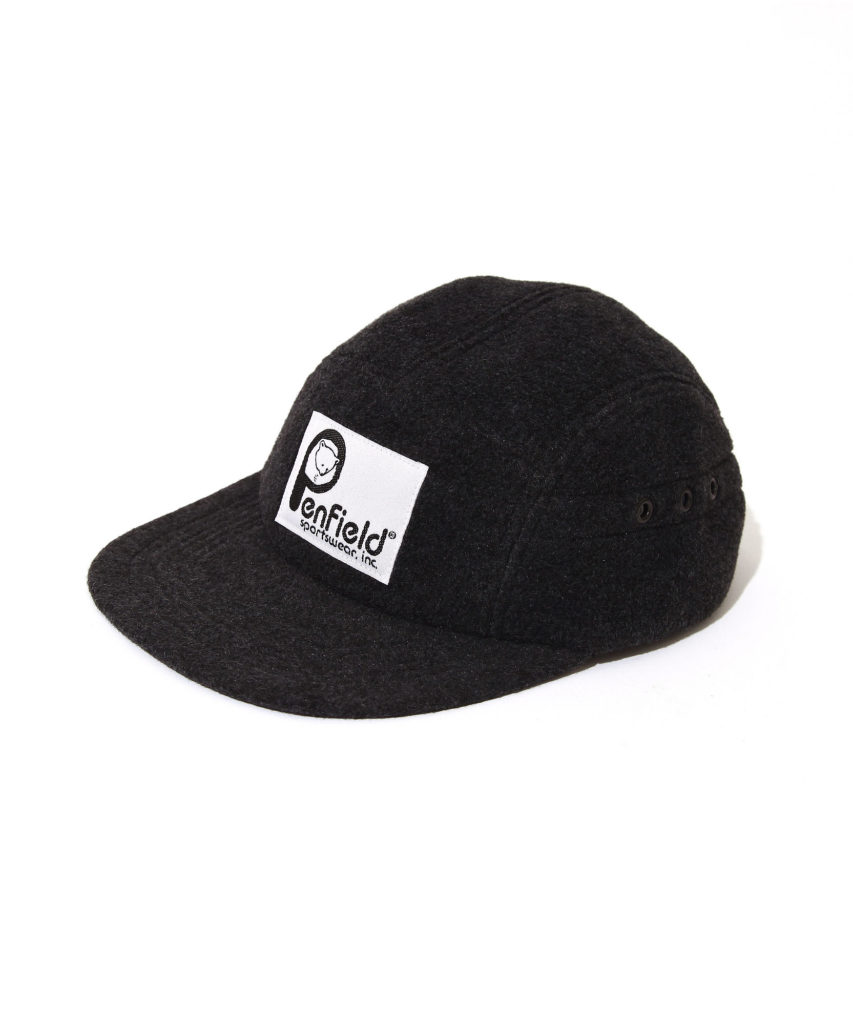 Fleece Cap / ¥6,800 (plus tax)
Large brand name logo is attached to the front, with vents on either sides and the back of the head replaced with shell material also used with 'Night Hawk'.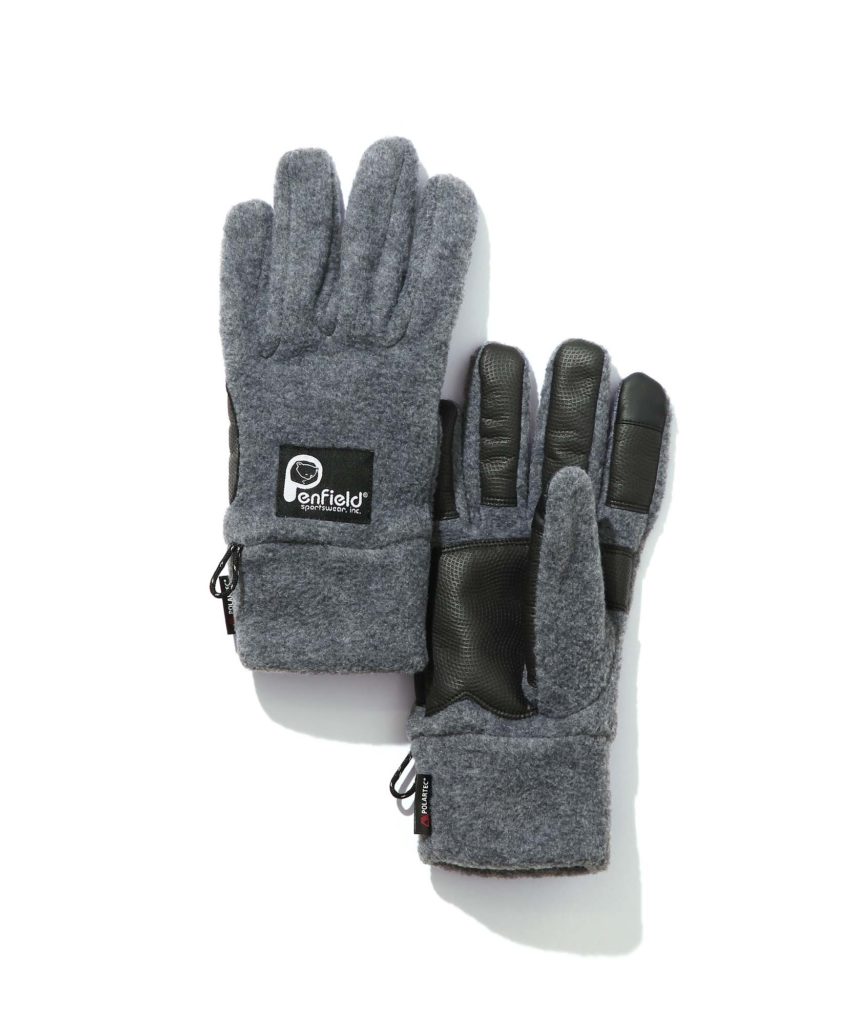 Fleece Gloves / ¥6,800 (plus tax)
Gloves reinforced with extra grip. The thumb and index finger work with touch screen technology.