2021.10.15
Phillips Geneva
You have a list of PHILLIPS in Geneva on November 5th. Immediately after Sotheby's in Hong Kong was a huge success the other day, I would like to expect PHILLIPS as well.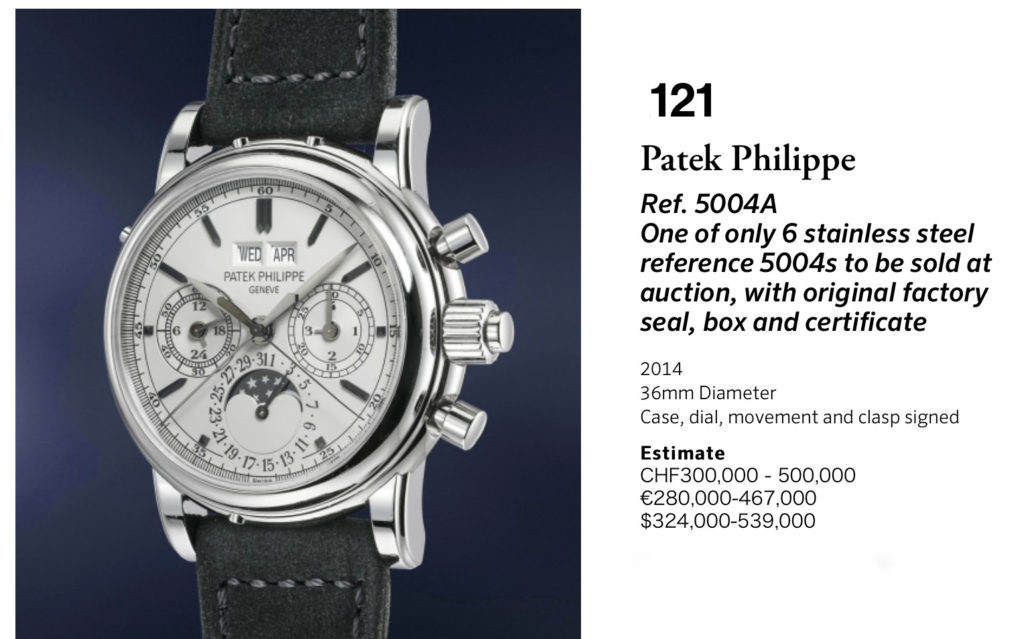 LOT121A steel case that was made only 100 pieces just before the production of the famous 5004 was discontinued and was offered only to the top customers of putty.5004A.. The market price is around $ 450,000, what will happen? Of course, it is higher than the list price at that time, but it is certain that it is a watch that will remain in history, and it may be said that it is still undervalue.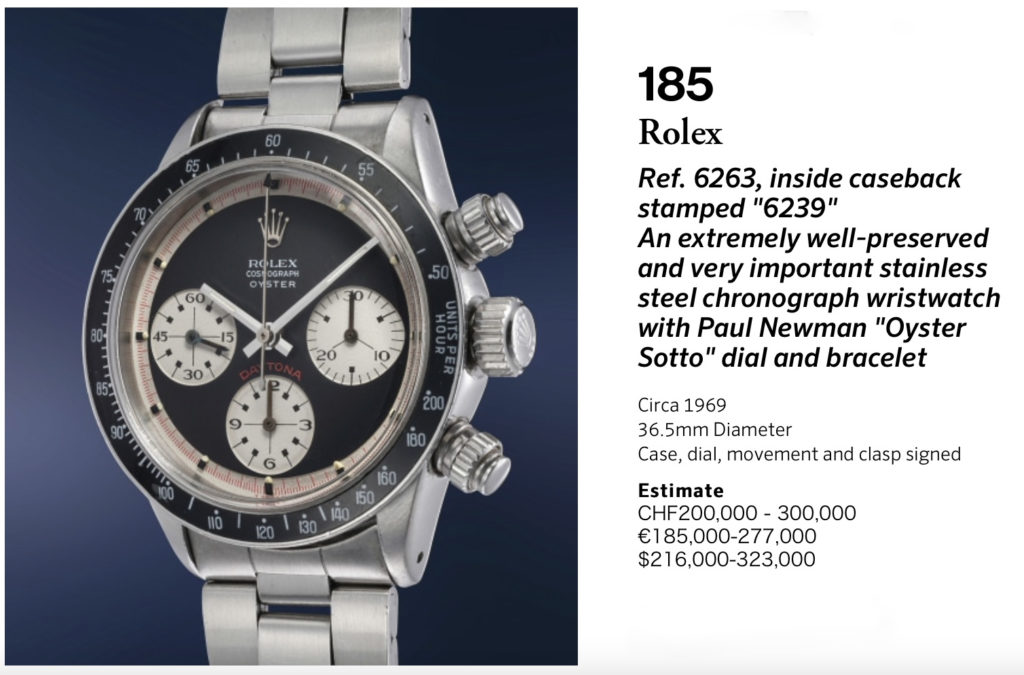 LOT185It was Oyster Down (black pole of Oyster model), which was said to be the most expensive PN, but recently it has been a little weaker. Although the case of this individual is 2.08 serial, the Estimate is low due to the incompatibility of the pusher. What happens because the people who want this kind of model want a perfect individual even if it is high?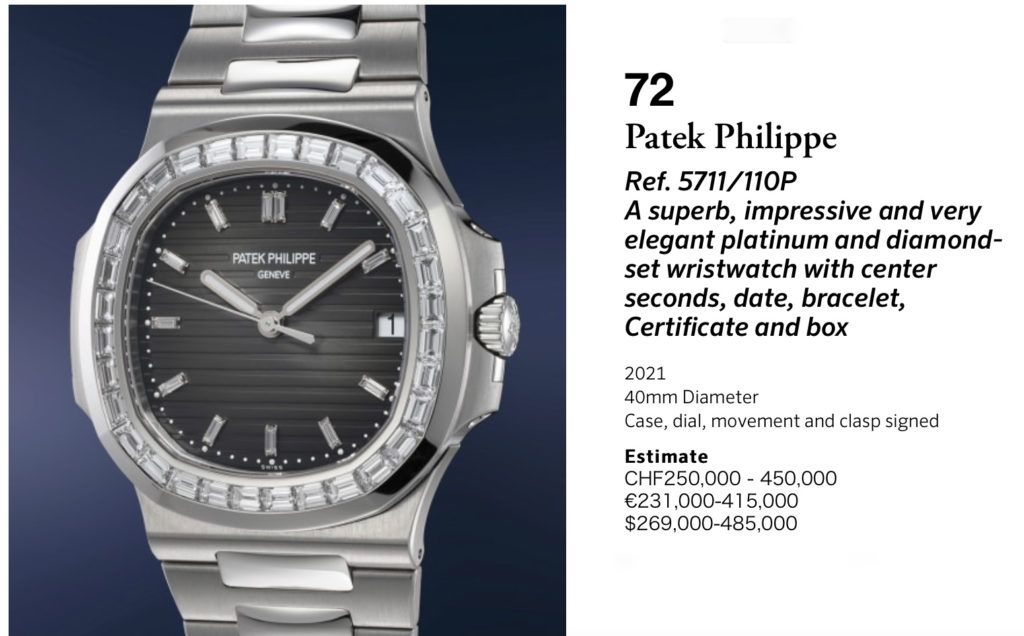 LOT72Diamond set with black dial and platinum case 5711 / 110P. One of the special model Nautilus that does not appear in the so-called catalog. Moreover, this individual was made in 2021 and is very rare. A popular model in the Middle East.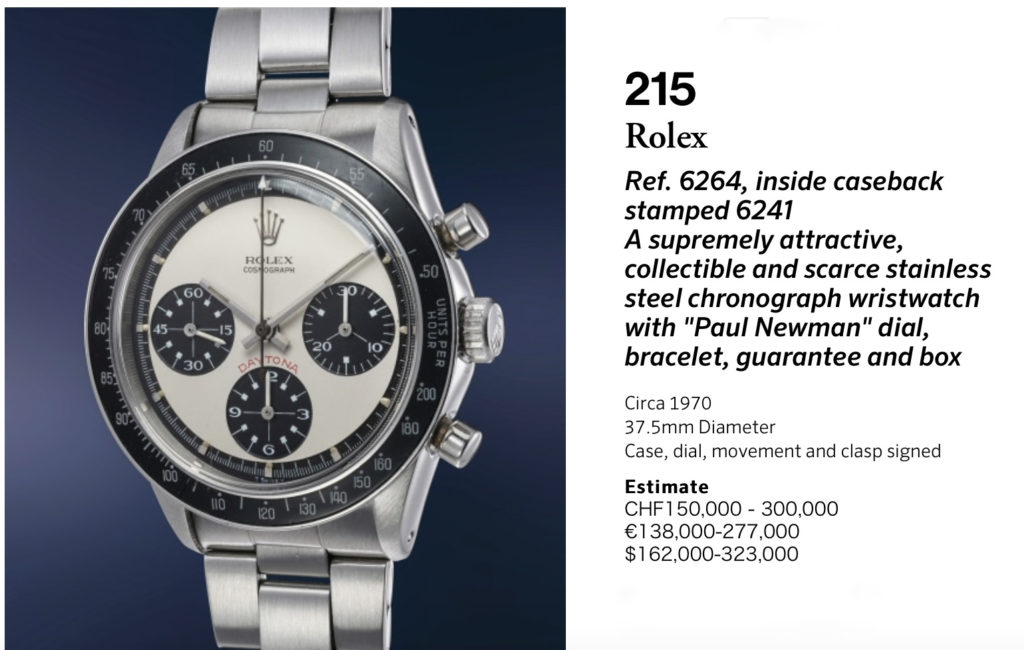 LOT2156264 Paul "So-called non-oyster panda". It is an exhibition from the original owner, and it is a valuable individual attached to the warranty card and box at that time. Although night light is not in top condition, it can be said that it is a sufficiently attractive individual when considered comprehensively.