EQS config is open on the official German website. The price in Germany is 106,374 € for the EQS450 and 135,529 € for the EQS580 4Matic. This is 5,000 € higher than the S class. With this feeling, I think it will come to Japan at a fairly high price.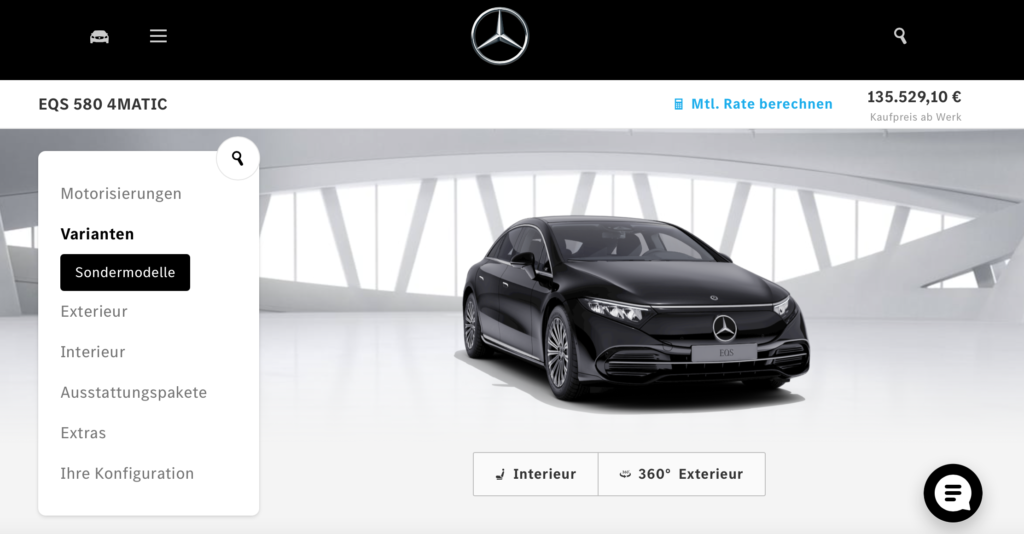 Package options are 17,255 € for Edition 1, 4,760 € for the AMG line, and 803 € for the night pack. Nappa leather is 5,831 €,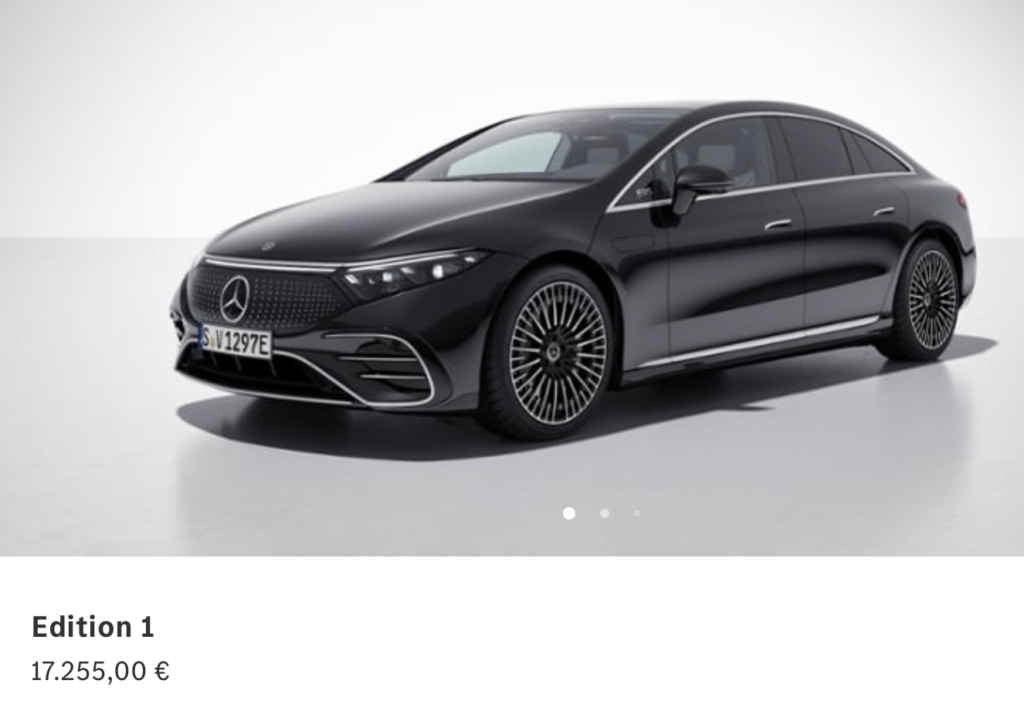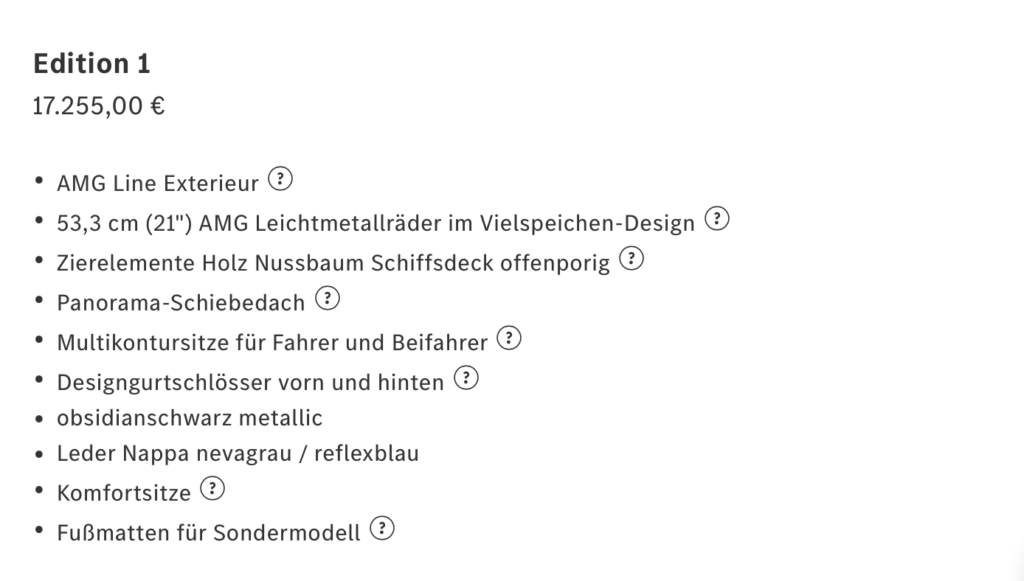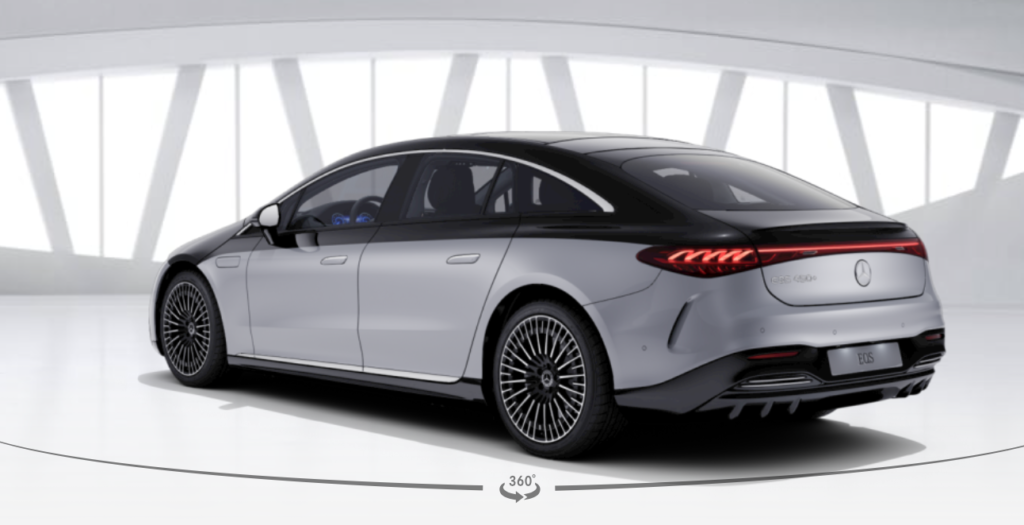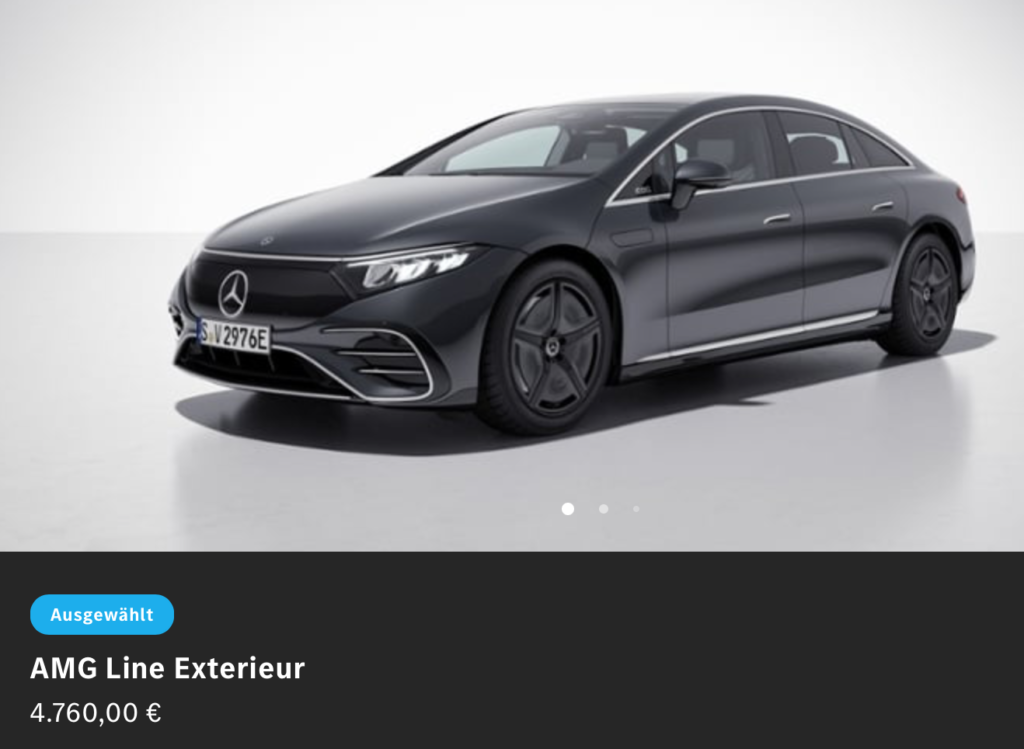 Two-tone is available in only one color, High Tech Silver / Obsidian Black (13,696 €), and solids are white and black. Obsidian black, of course, pearls have diamond white settings, and matte colors have selenite gray magno.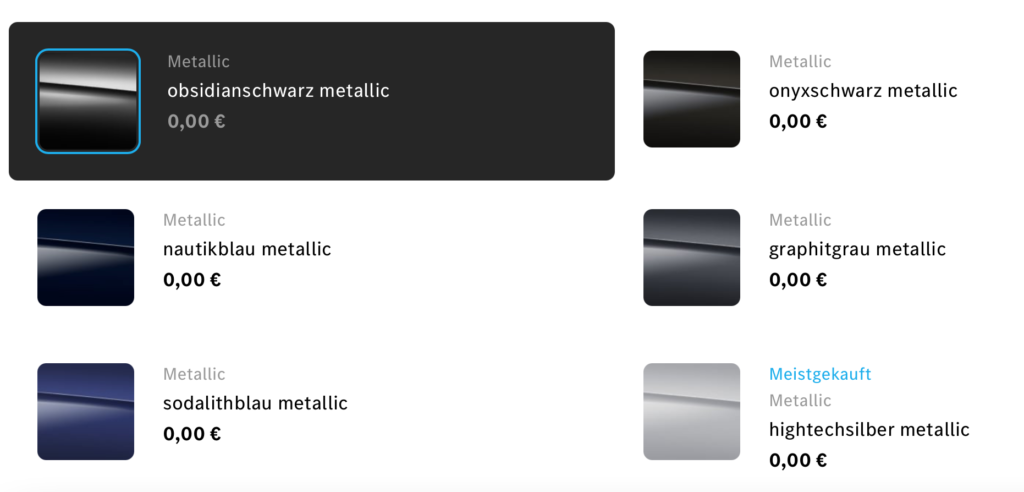 ホイールはこんな感じ。