2020.07.11
Along with the announcement of the new LOEWE work, a 24-hour event will be held, as well as a breakfast party and live performances.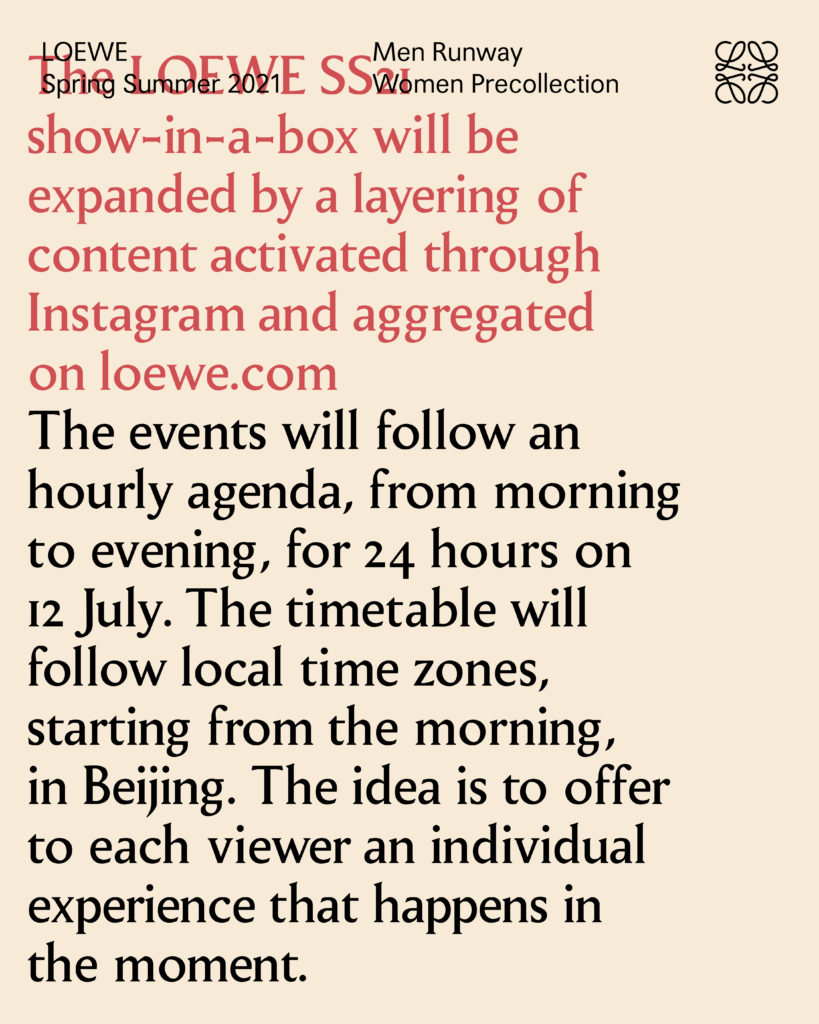 "LOEWE" will hold an online event for 24 hours in line with the announcement of the 2021 Spring Summer Men's Collection.
The event is held every hour on official Instagram and the website. The first content will start from portrait in motion, where model UTAs will appear at 10:00 on July 12, Japan time. In addition to a commentary on the collection by creative director Jonathan Anderson, the spotlight will also be on the craftsmen who make up the collection, with Idioa Cuesta, a basket craftsman who symbolizes this season, and head leather craftsman Cecile Loaada.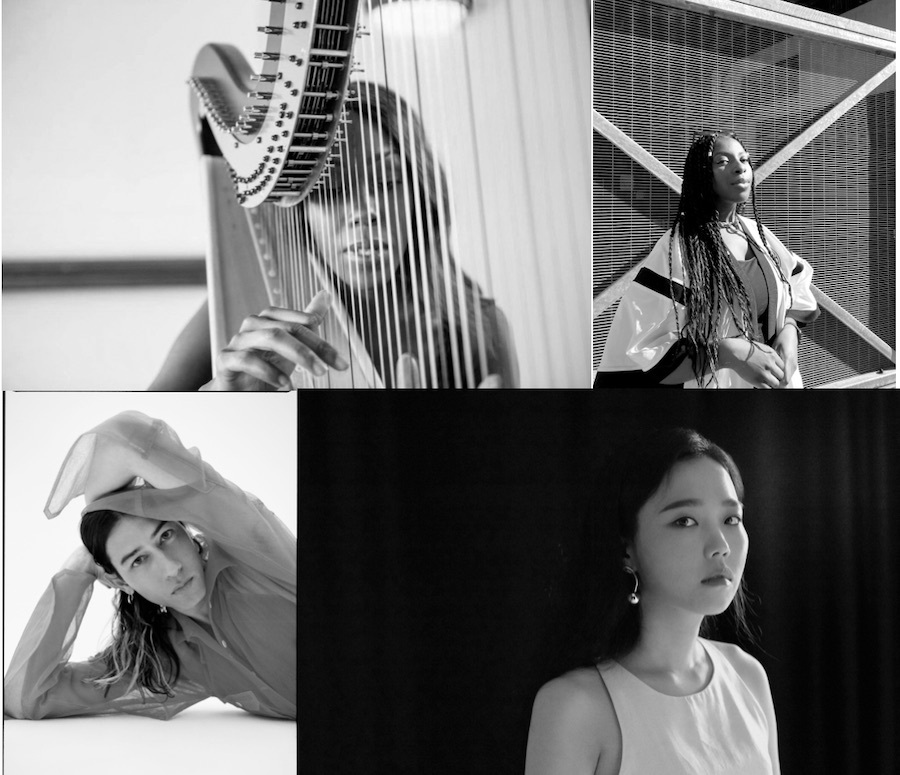 In addition to the collection process, live performances by Korean female musician Park Jiha and UK artist Adam Bainbridge (KINDNESS) are also planned. Unique is the 24-hour event, with creative director Jonathan Anderson appearing at breakfast, lunch and dinner.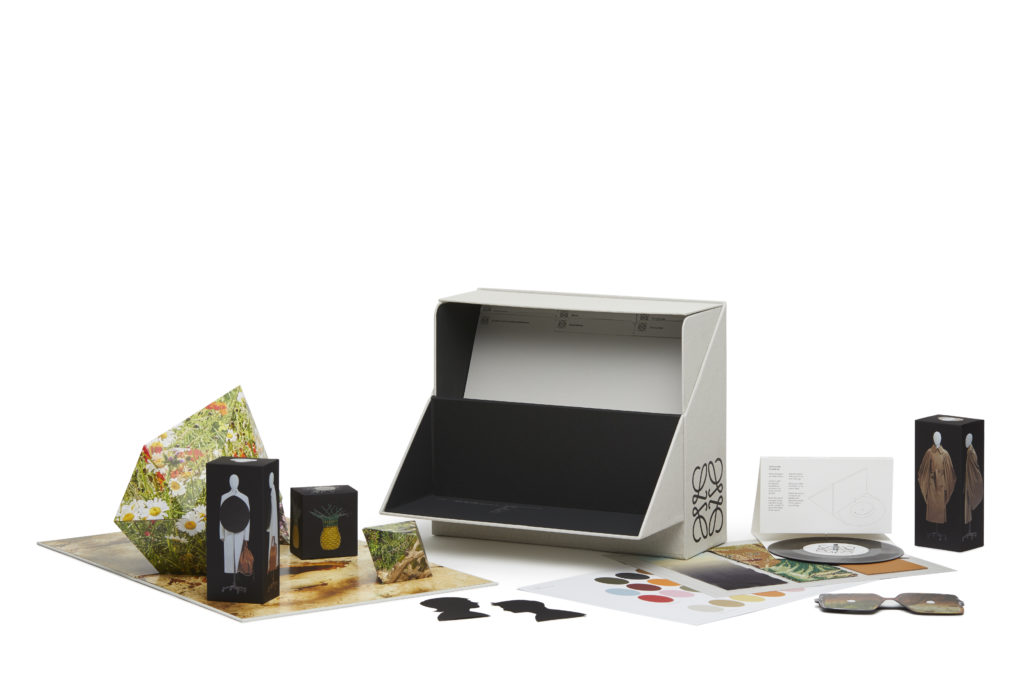 Prior to the collection, LOEWE announced a box called "Show in a box". Through the box that stores the two folders that unravel the collection production process, you can enjoy not only digital distribution but also "experience" with "feel".
■LOEWE Online Event
Official site:https://www.loewe.com/jap/ja/stories-runway/show-in-a-box.html

10:00 portrait in motion
11:00 Music content by KINDNESS
12:00 Performance by Korean composer Park Jiha
13:00 The Shoes (Explanation of shoes)
14:00 Video distribution of Japanese "aperture" technology
15:00 Paper Craft Technology (Cast: SHIN TANAKA)
16:00 Introduction of basket craftsman Idioa Cuesta
17:00 Breakfast at Jonathan Anderson and Josh O'Connor
18:00 Performance by Mathis Picard
19:00 Collection Presentation by Jonathan Anderson
20:00 The Looks (Introduction of Collection Look)
21:00 Lunch by textile artist and Jonathan Anderson
22:00 Explanation of Show in the box by M/M (Paris)
23:00 The Bags (Introduction of new bags)
24:00 Head leather craftsman Cecile Loaada explains the balloon bag
01:00 Performance of harp player Ahya Simone
02:00 Dinner by Photographers Tyler Mitchell and Jonathan Anderson
03:00 Performance by Starchild&The New Romantic
04:00 LOOK23 commentary
05:00 Pineapple bag production process
06:00 ANZ Performance
07:00 Audio Tour of the Factory in Loewe, Fetafe, Madrid
08:00 Conversation by Painter Paul Cadmus
09:00 Women's Cruise 2021 Collection