2020.07.04
[Movie "Melancholic" Review] From one-sided recognition to multi-sided understanding, or the utility of public baths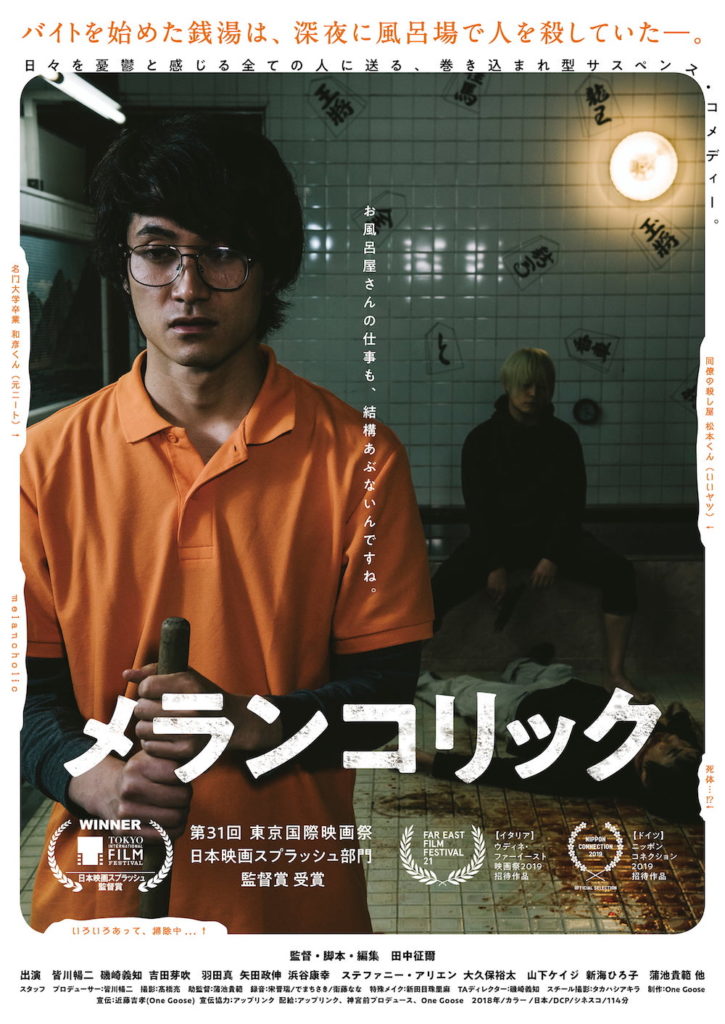 The movie "Melancholic", a feature-length debut film directed by Seiji Tanaka, depicting the human patterns of characters whose lives suddenly start to change. The film, which received a great deal of attention, received the director award in the Japanese film splash category at the 31st Tokyo International Film Festival.Blu-ray & DVD has finally been released.One person who has been paying attention to the film since before the screening has a deep knowledge of the movie,We asked Kenichi Aono, creative director and writer of "Beams Creative Laboratory", to tell us about the fun of this work and the relationship between the package design and the story of the fragment design.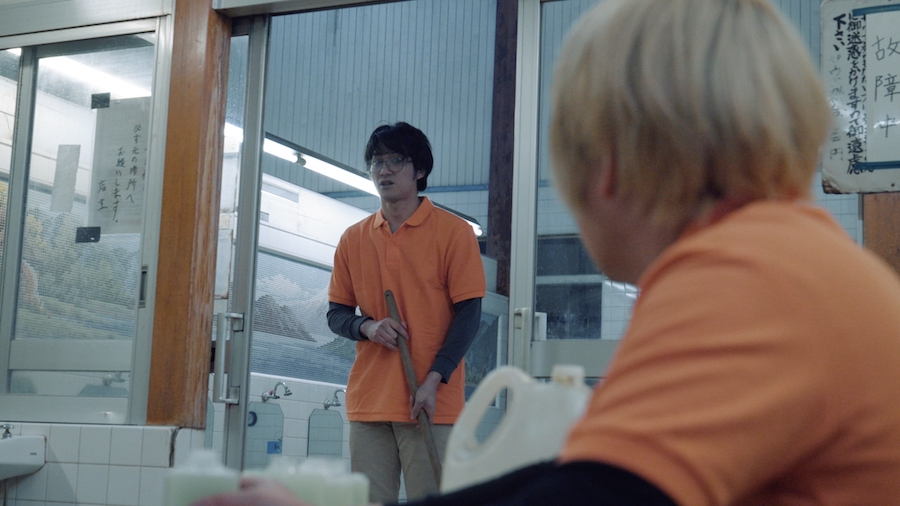 After graduating from the University of Tokyo, Kazuhiko Nabeoka (Keiji Minagawa), who hasn't got a regular job, will work as a part-time job at the public bath "Matsunoyu". Although Matsunoyu is an ordinary public bath that seems to be found in any town, it is used as a work for the underworld and even as a murder scene at midnight after the end of business. One day, Kazuhiko witnessed the face of Matsunoyu in the middle of the night, and after that, he decided to carry out the murder, in addition to the regular work, and specifically to carry out the cleaning work. The movie "Melancholic" is centered around the events related to the late-night part of Matsunoyu, with a love story between Kazuhiko's high school classmate Yuri (Mebuki Yoshida) and Kazuhiko's love story and a part-time job at a public bath, Matsumoto (Yoshichi Isozaki). It advances while sprinkling the friendship story with. It's a unique piece that transcends suspense, human drama, love story, and comedy, but also has a aspect of building romances.
During the work, Kazuhiko showed the joy of being assigned a job, the jealousy of his colleagues, and a little twisted self-esteem, etc. The atmosphere created by the other characters –––– Combined with some ––––, it gives this seemingly absurd setting a story of exquisite reality. It is also worth noting that the problems of modern society such as non-regular employment and the pressure on educational background are taken into consideration. It's from that kind of place that I feel like it's happening in the neighborhood while I'm watching it.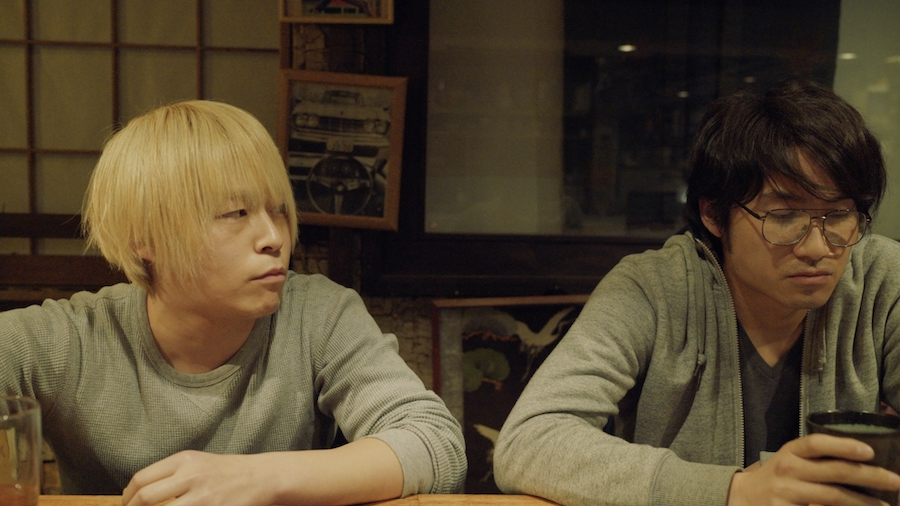 In this work, another aspect of people and things –––– that is not what is generally thought to be, the facts that at first glance are unknown ––– are revealed one after another. Matsunoyu is a sento but the site of the killing work, Kazuhiko is a part-time job without having a job even though he is highly educated, Matsumoto who thought he was just a business associate is actually a killer That is, Kazuhiko's mother exerts unexpected techniques at the end of the story. Needless to say, a lot of things, especially humans, are not one-sided, but we forget about it, simplify it, and label it. This work has the excitement of easily peeling off such a label and presenting it. In that sense, FRAGMENT DESIGN's job of printing the image visual in the play on a lenticular sheet and finishing it into a package that changes the image depending on the angle is perfect for this softwareization.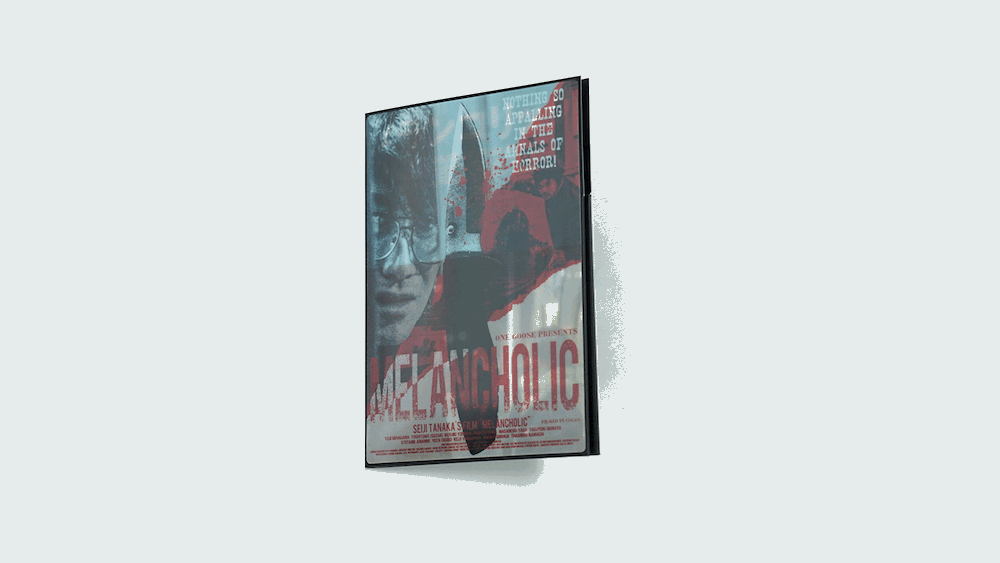 Speaking of stereotypes about people and things, the characters in the work also dispel stereotypes and beliefs through conversations and actions, discover different sides of each other, and understand one-sided, two-dimensional To evolve into a three-dimensional one. And its multi-dimensional, three-dimensional existence grows itself as the story progresses, and eventually approaches each sphere with its own character. This kind of impression is of course a gift of communication, but it is also interesting because it feels like the effect of a public bath that will leave you naked and wash away dirt and give you a calm time. By washing and polishing the body, the horns of the human being, a polyhedron, are removed, and bathing makes it even softer. The scene after the bath in the last sequence is full of smiles of people who became kind in this way, and it is truly impressive.
■ Movie "melancholic] Official Online Shop
https://melancholic.theshop.jp /

>> Kenichi Aono
Utilizing individual resources mainly for outside client workBeams Creative Laboratory"BEAMS RECORDS> Director. DJ since 1987,Started music selection activities,Currently playing mainly at clubs and music bars in Tokyo. Also,USEN music distribution app for stores "OTORAKU"Offers selection of songs. Music, movies, literature, art,As a writer who discusses fashion etc. across genres, he has serialized in "CREA", "Mrs" and "Music Natalie".