2020.06.28
eggから200万超えのアートまで、アートブックフェア"蔵出し"の中身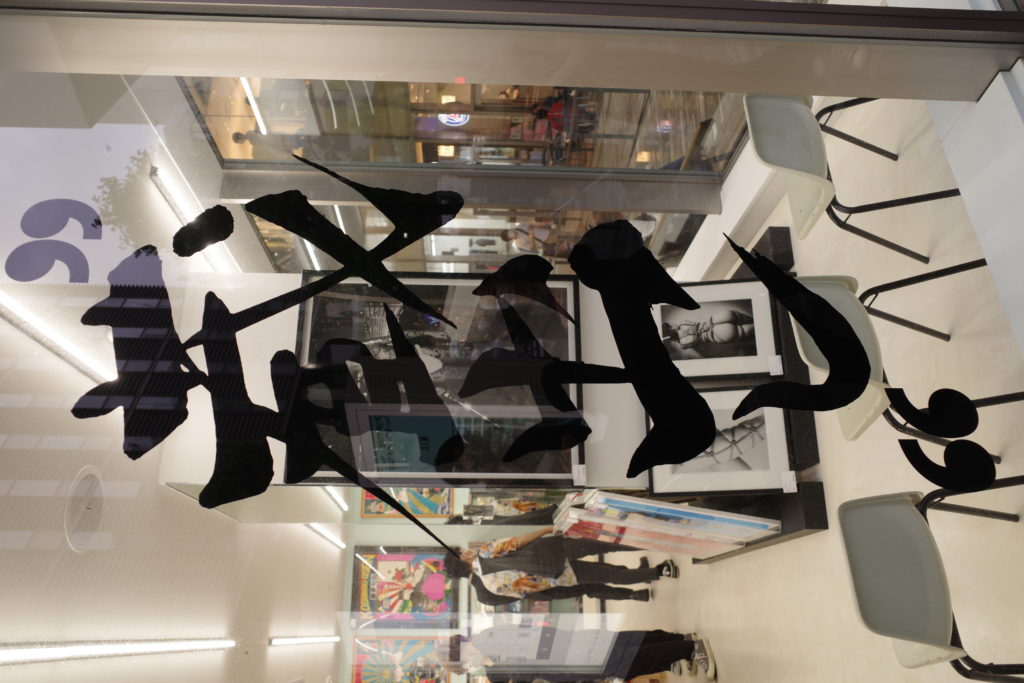 After the self-restraint of corona, Shibuya is gradually returning to life.2019, '11Shibuya Parco, which opened a new store in the month, regained bustling,6/13Pop-up space from day "POP UP JUN] Is also restarted. A large webber was held for the first time online that was planned before self-restraint​ ​Following the shirt exhibition, this time"Warehouse"We are holding an art book fair entitled. Founding80Owned by a long-established old bookstore, Komiyama Shoten,"Warehouse"The famous items are collected in Shibuya. The original "bonjour recordsIs the chief buyer ofDJWe also selected Masatoshi Uemura who works as a director. The art book fair planned over all three chapters,"Warehouse"What's in Chapter 1?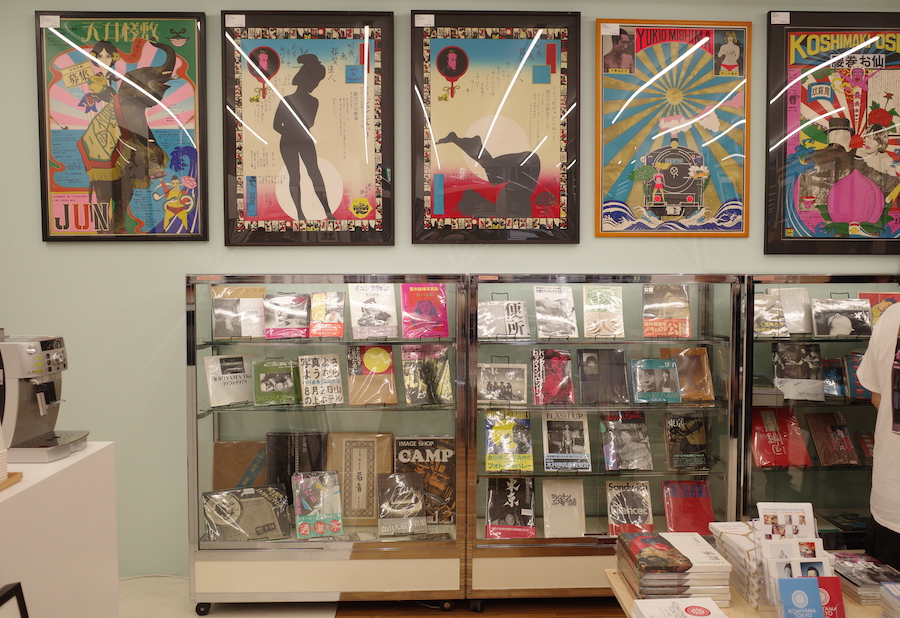 ​From the floor​All up to the floor6floor(※M2F​M3FKomiyama Shoten is lined with photographs, magazines, old books, and art. As the title says, there are many rare things crowded in the building,POP UP JUNYou can see it in the store.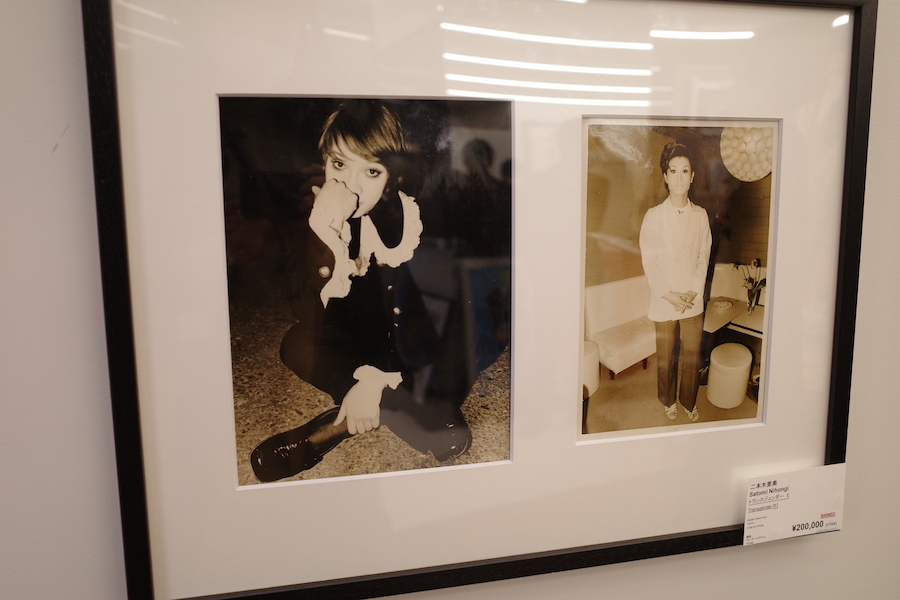 "When it comes to spotting Japanese artists and photographers, the people such as Nobuyoshi Araki and Daido Moriyama will be the core. Of course, including them, but letting them choose their works from the perspective of sharing their new discoveries. "I got it," explains Masatoshi Uemura, who frequently goes to art book fairs in Japan and overseas. Keiichi Inamine, a photographer who was first mentioned as an example of such an artist, said, "When I saw the work, I felt that it was just a "Waver made Weber. It may be an exhibition format that the artist does not intend, but the real Bruce Weber (I wanted to convey that intention by introducing with Bruce Weber." In addition, Yukio Mishima's handwritten writing book (price is over 2 million yen), which is closely related to Komiyama Shoten, which sits behind the cash register in the store. The wall in front of it says, "In recent years,John Willie(John Willie)Works and the Bizarre magazine that he published have been attracting attention, but the work with a touch like the Japanese version is brought to Shibuya by feeling Tsuyoshi Mishima who longed for Yukio Mishima and named himself as Mishima's sex. It makes me feel particular about space editing.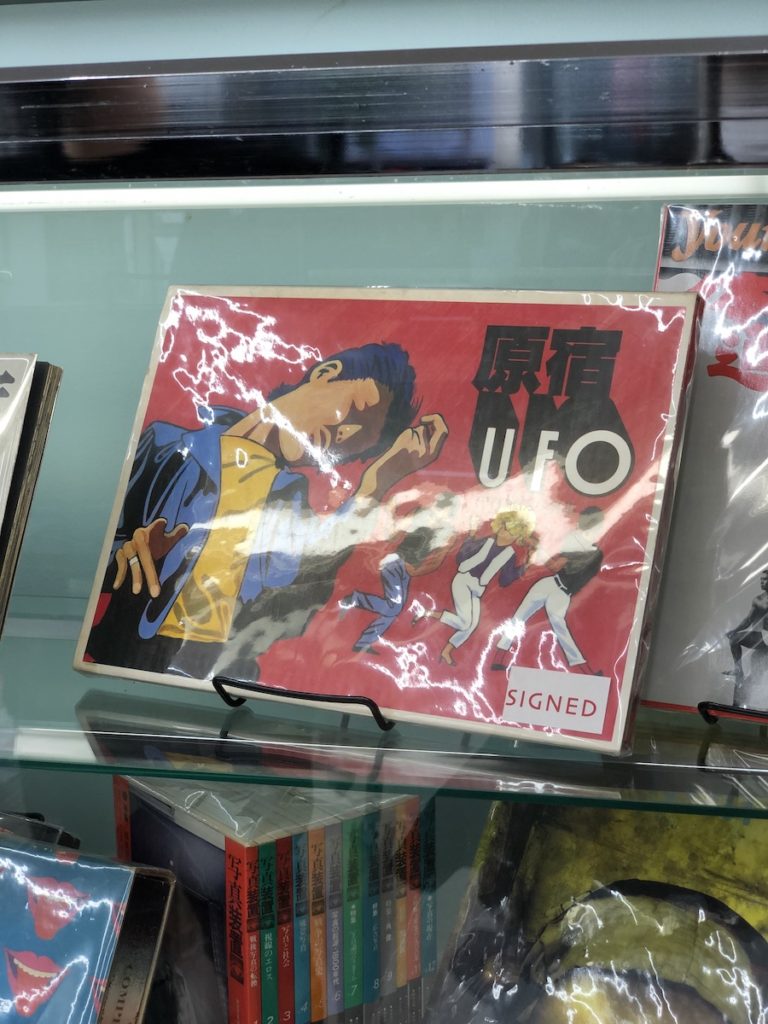 Old books are lined up in the glass showcase in the back. "" HarajukuUFO』Is not only good for the pictures of Hokojuku in Omotesando, Harajuku, but also for the art direction. Also, the art book by Toshiro Saeki, who died the other day, has a beauty that goes crazy beyond eros. The binding is also very good, and on the contrary, it even makes me think that this kind of thing is modern." Some of the​A valuable book worth over 100,000 yen was also found.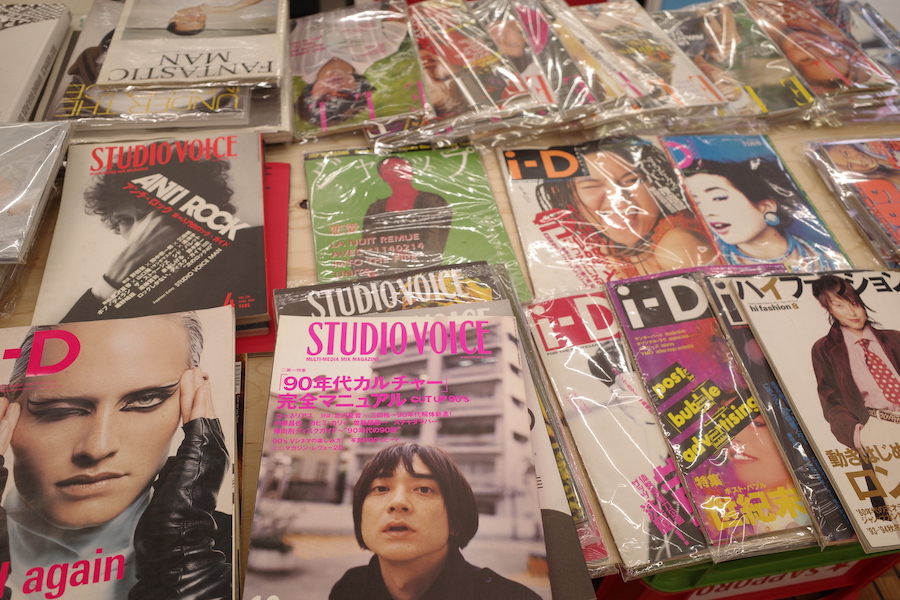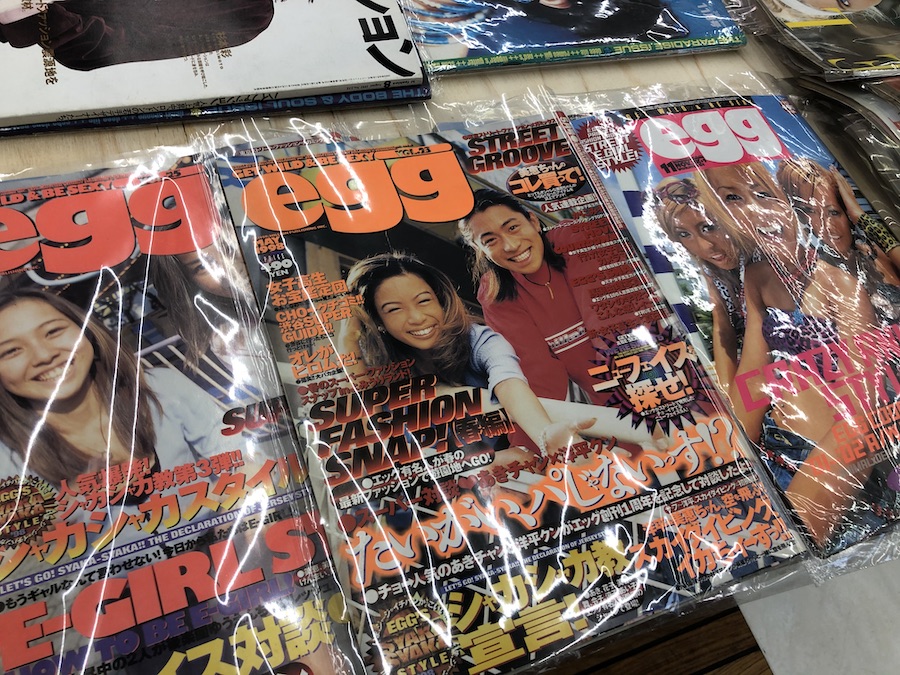 MagazinesiD​ ​and​ ​ElleThe number of bags sold in Japan and overseas, such as high fashion, is eye-catching.egg(Egg)". How​Book4,000I am surprised at the price of yen, but about the background, "Many people archive culture magazines,eggThere are not so many people who store​The Kogal boom of the era is a special movement even in the world. The runaways are popular with foreigners, but they have the same impression," says Uemura.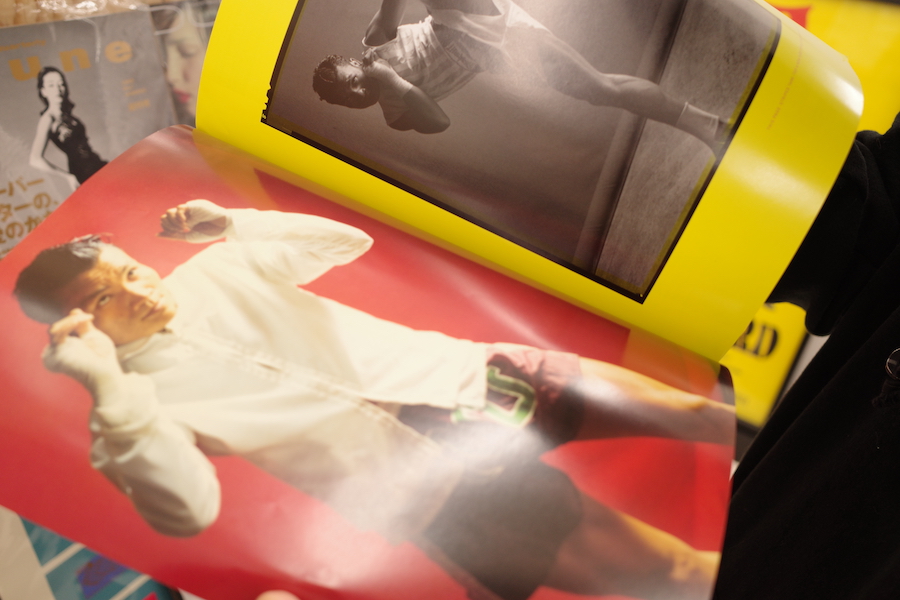 Also listed as a magazine that is being re-evaluated.​Independent magazine, which was first published in theDUNE(Dune)" is said to be increasing in value year by year as a design team from overseas purchased a set. "Now it's a collector's item.​Looking back from the issue, Mr. Hayashi (lateDUNEFumihiro Hayashi, the editor-in-chief, thinks that he was quick to identify talent. I had a close relationship with overseas creators, and from this time I was picking up Sophia Coppola and Harmony Colin." In the DUNE archive, the issue in which POP UP JUN Communication Director Koichiro Yamamoto was in charge of styling and interviews was also listed.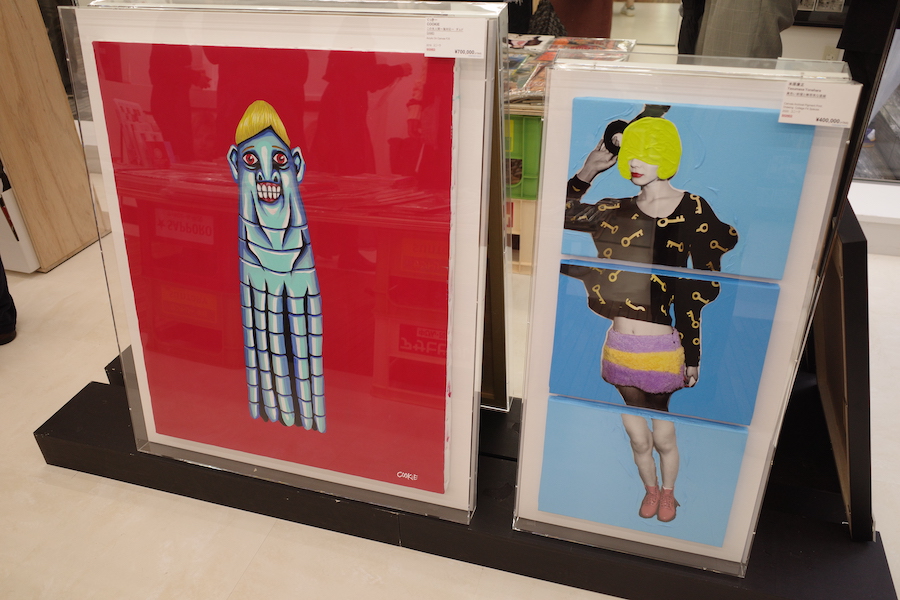 In addition, Kukki, Yasumasa Yonehara, HAJIME KINOKO, and other seasonal art lined up, saying, "It's not a line of "like," "dislike," or "taboo," but a line that can be used in the selected global market without fear of criticism or depression. Kamimura says "Up is an overseas standard""width"You can fully enjoy the lineup.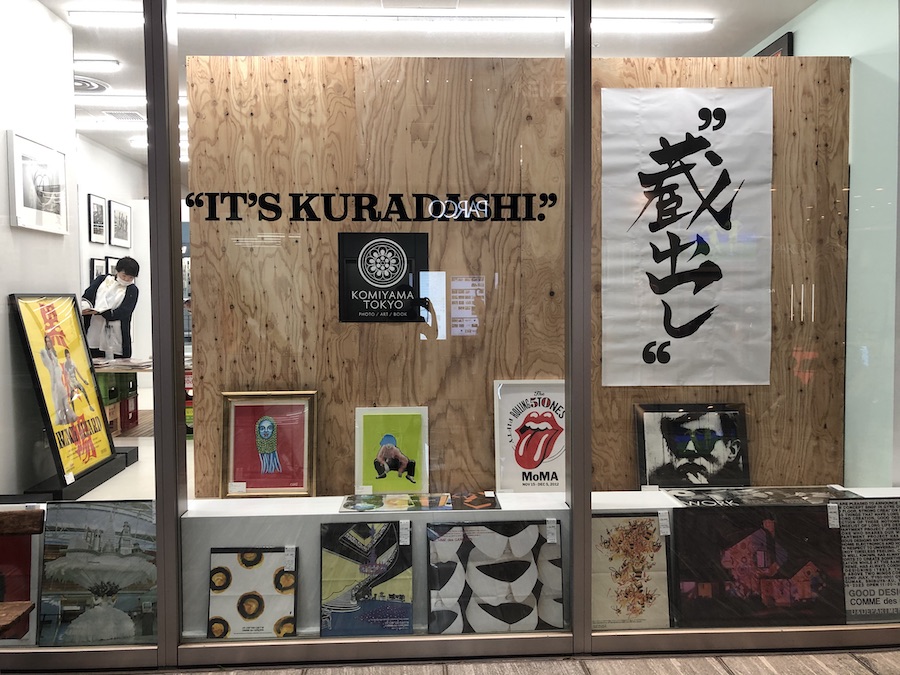 Continued from Komiyama Shoten29From the day, as the second chapter, it changed to focus on a new art book shop (online shops continue to sell the items of the first chapter).. A culture that continues to expand into a wide range of fields based on "flotsam books" from Suginami Ward, which has steadily gained fans with edgy art books, etc., and an art collection collected from a unique perspective. label"BLANKMAG"But"Thaiman"It is said to stretch. What's next"Warehouse"Will you meet? Keep an eye on the third chapter as well as the third chapter.
■"Warehouse"online store
https://www.junonline.jp/special/popbyjun-kuradashi/