2020.04.24
"Radio Hermès" revives Rebroadcast for about two weeks only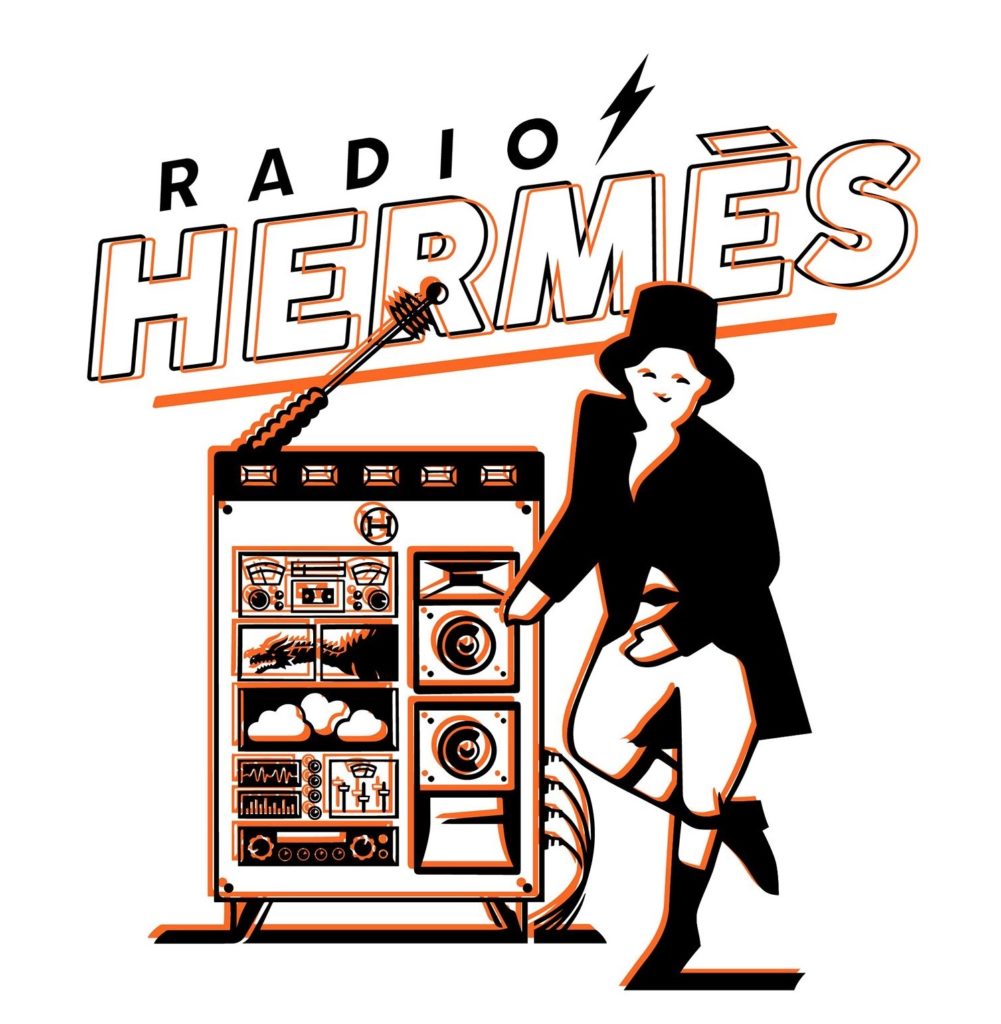 An internet radio station that opened for a limited time in September 2019RADIO HERMÈS(radioHermes)Was revived. About 2 weeks from April 24th to May 10th, some programs that were aired last time will be rebroadcast for a limited time.
 RADIO HERMÈSIs a radio station where you can feel the world view and free ideas of the men's collection launched by the Maison. Various guests, including Veronique Nishanian, artistic director of the men's division, delivered wit-rich programs based on a variety of topics such as fashion, music, culture, food, travel and Japan.
 On-air time is10Time ~22Time.On the first day, the performance of musician Ryuichi Sakamoto and the shamisen performer Hidejiro Motojo, and the atelier session by musician Shuta Hasunuma are scheduled to be rebroadcast. The schedule of the first week of the program and the main program contents are as follows.
■RADIO HERMÈS
Period: Friday, April 24, 2020 to Sunday, May 10
Broadcast time: 10:00 to 22:00
Internet radio URL:www.radio-hermes.com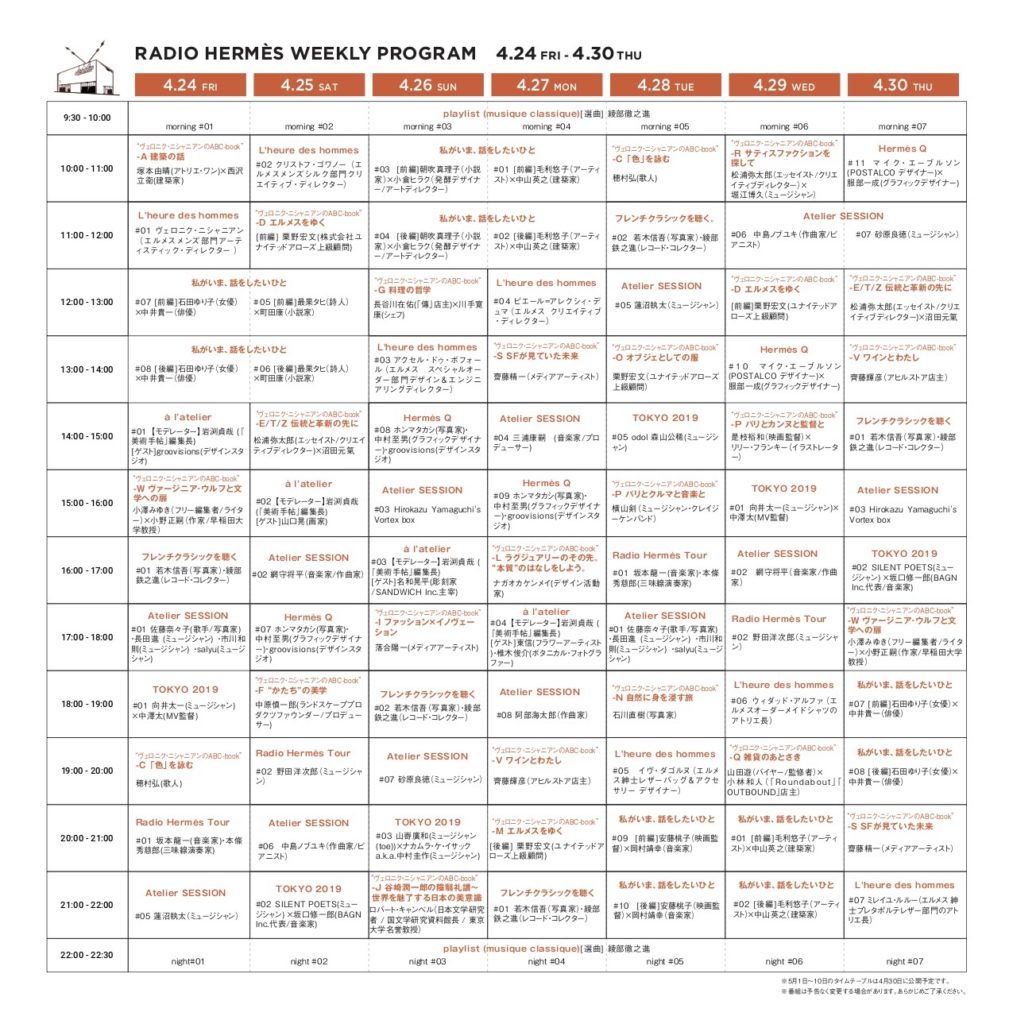 * Program contents are as of the time of broadcasting in 2019
* Programs and performers are subject to change without notice
▶︎『L'heure des hommes』
Interview with key persons involved in Hermes menswear
Starring: Pierre-Alexy Dumas, Artistic Director, Veronique Nishanian and others, Artistic Director of Men's Division
▶︎ "ABC-book by Veronique Nishanian"
From "A" to "Z", we pick up "things" and "things" that Veronic Nishanian care about. For each keyword, domestic experts unravel the relationship with Hermes
Starring: Yataro Matsuura, Writer Yoshiharu Tsukamoto, Ryue Nishizawa, Architect Senior UA Hirofumi Kurino and others
▶︎"Radio Hermes Tour"
Special live performances in various places in Japan by musicians selected by Hermès
Starring: Ryuichi Sakamoto & Hidejiro Motojo, Yojiro Noda
▶︎"I want to talk to you now"
An up-and-coming female creator will be the host of the radio program and will go to meet "the person I want to talk with now". Through the conversation, you can see the relationship between the two.
Starring: Actress Yuriko Ishida, writer Mariko Asabuki, contemporary artist Yuko Mohri, film director Momoko Ando, poet Taiki Saika
▶︎Hermès Q creative tips
Interviews with domestic artists and designers who worked together with Hermes
Starring: Takashi Homma, Toshio Nakamura, Kazushige Hattori and others