2020.02.23
Extend your lifestyle MONCLER GENIUS 2020 Fall / Winter Collection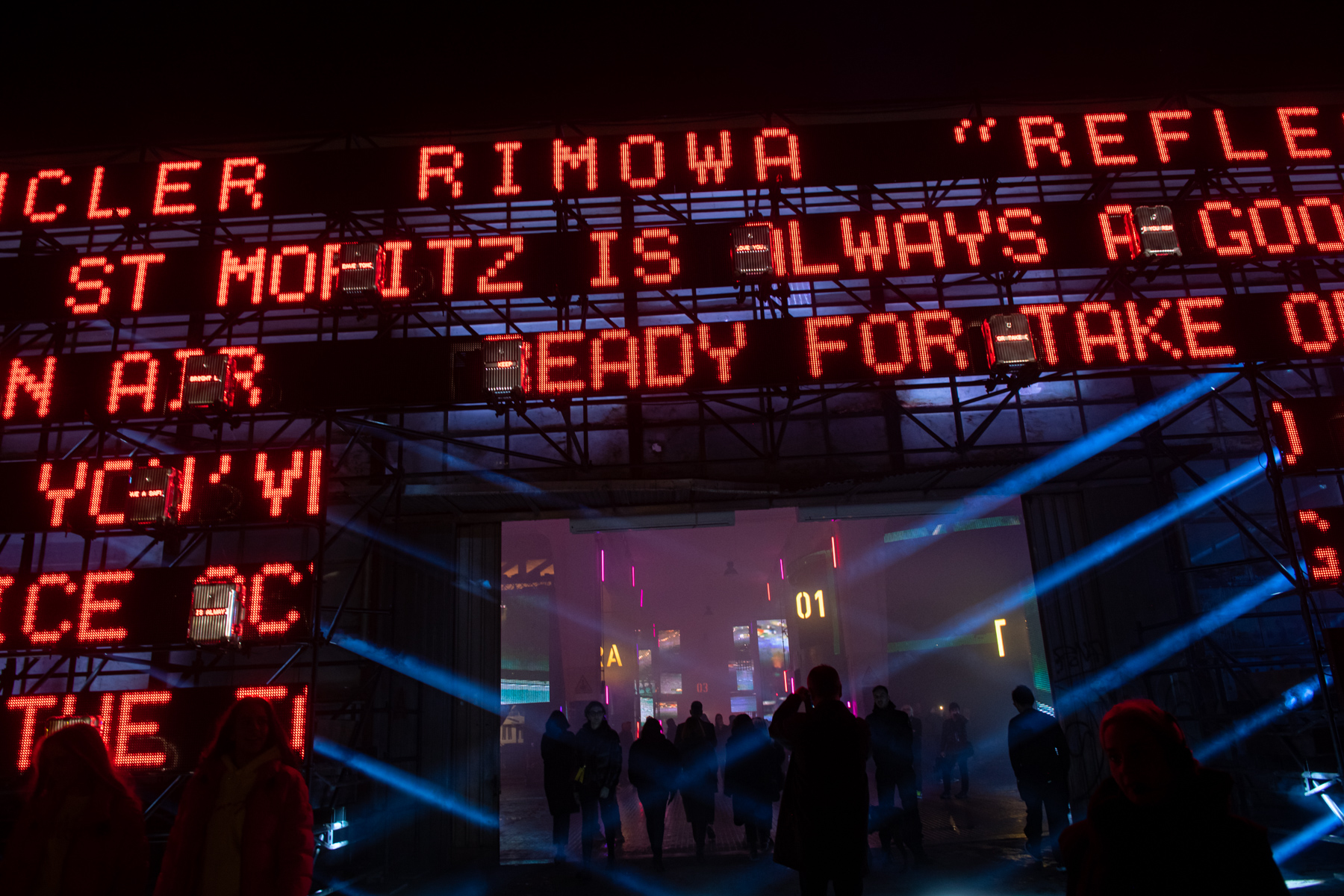 "ONE HOUSE, DIFFERENT VOICES(​Two houses, different voices)"Raise the message "'(Moncler Genius). "2020Newly announced in the fall / winter seasonJW ANDERSON(JWAnderson)9Start a new chapter with your brand.2/19In a new work announcement held in Milan on the day,1,000In a venue consisting of square metersRIMOWA(Rimowa) and electric bicycle brand founded in CopenhagenMATE.BIKE (Mate Haiku)Each brand includingThe installation was done with different visions and concepts. Moncler continues to expand not only in fashion but also in lifestyle Genius reports the beginning of chapter four.
Photo & Text_Shoichi Kajino Text_Mio Koumura
1 MONCLER JW ANDERSON – 1MonclerJWAnderson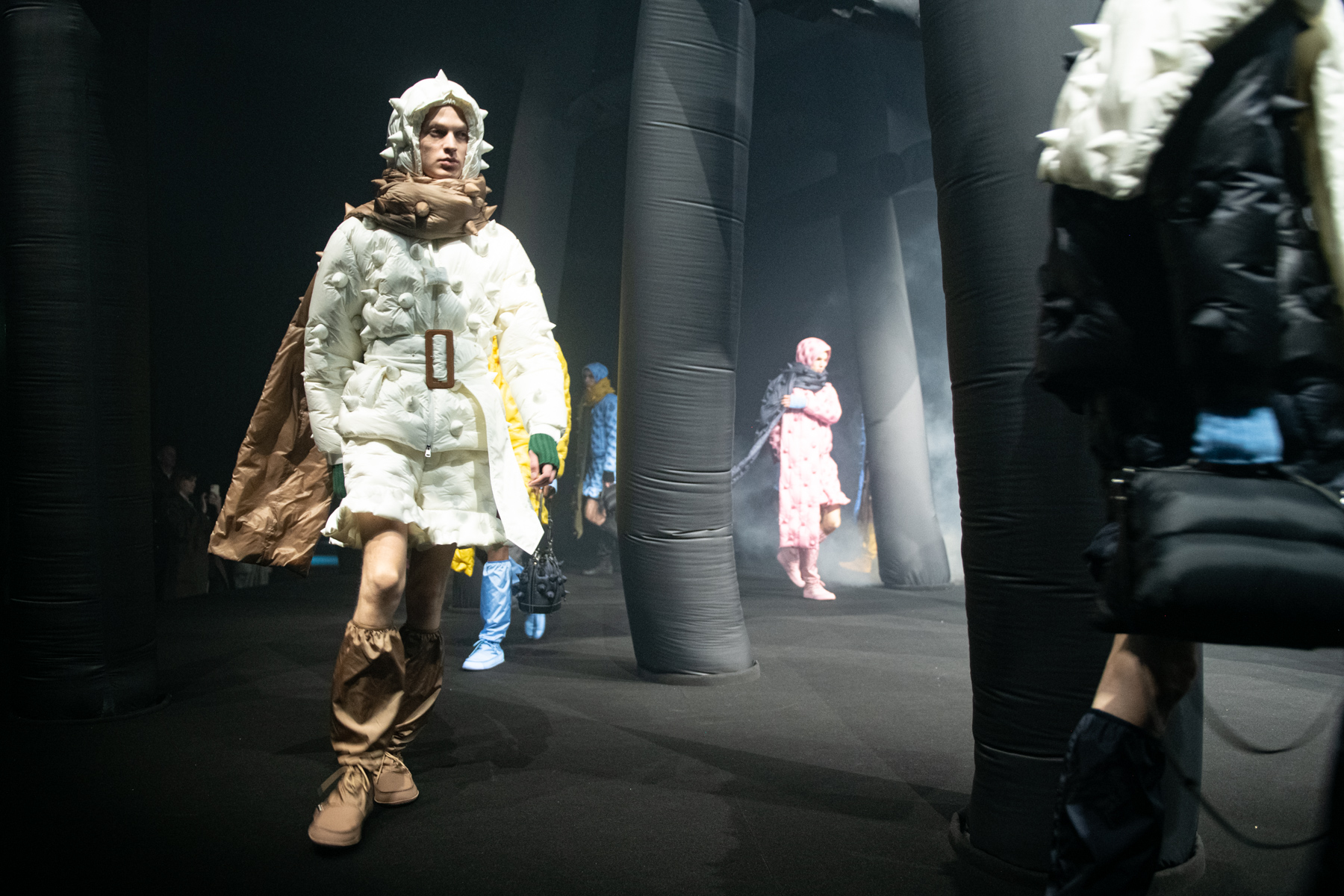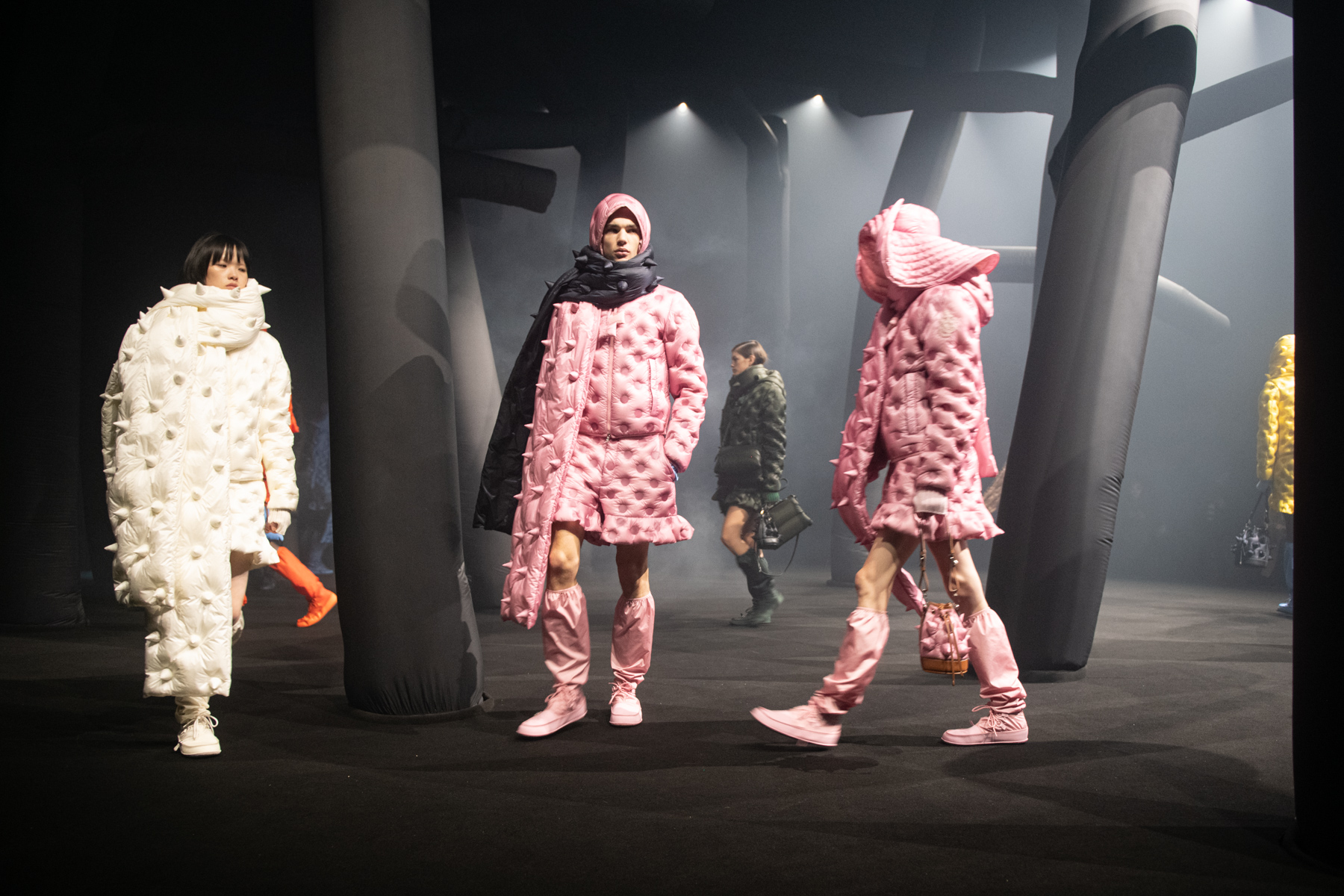 Jonathan AndersonHas a theme of "Non-binary elegance". In the show, male and female models move slightly faster on a circular stage where the air column swings like a tree, showing the third sex, neither male nor female"Non-binary"Element and Moncler's functionality and abstract elements. Based on his own archive collection, he dropped the dots and spikes used as signatures as down items and hid the elegance.
2 MONCLER 1952 – 2Moncler1952 womens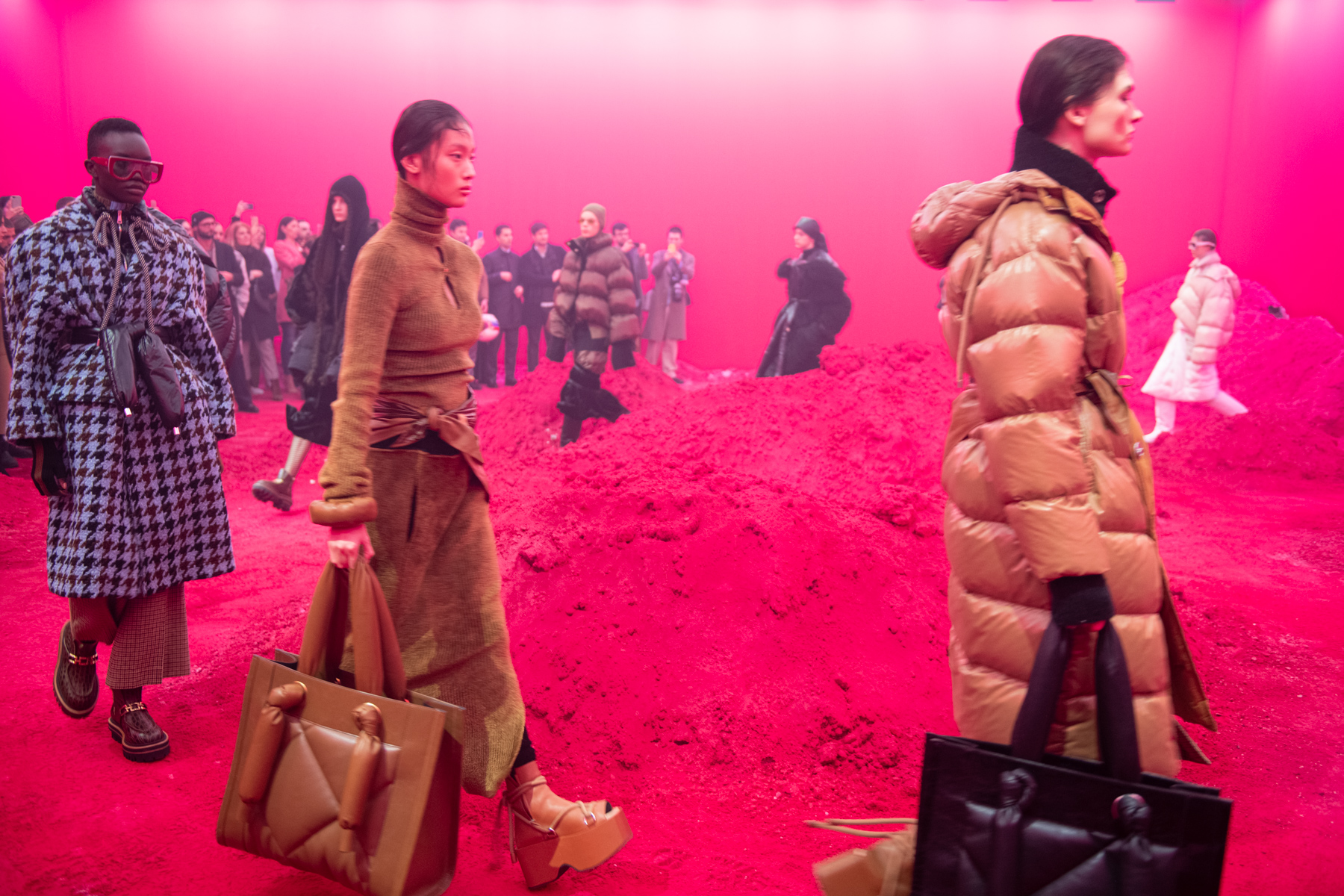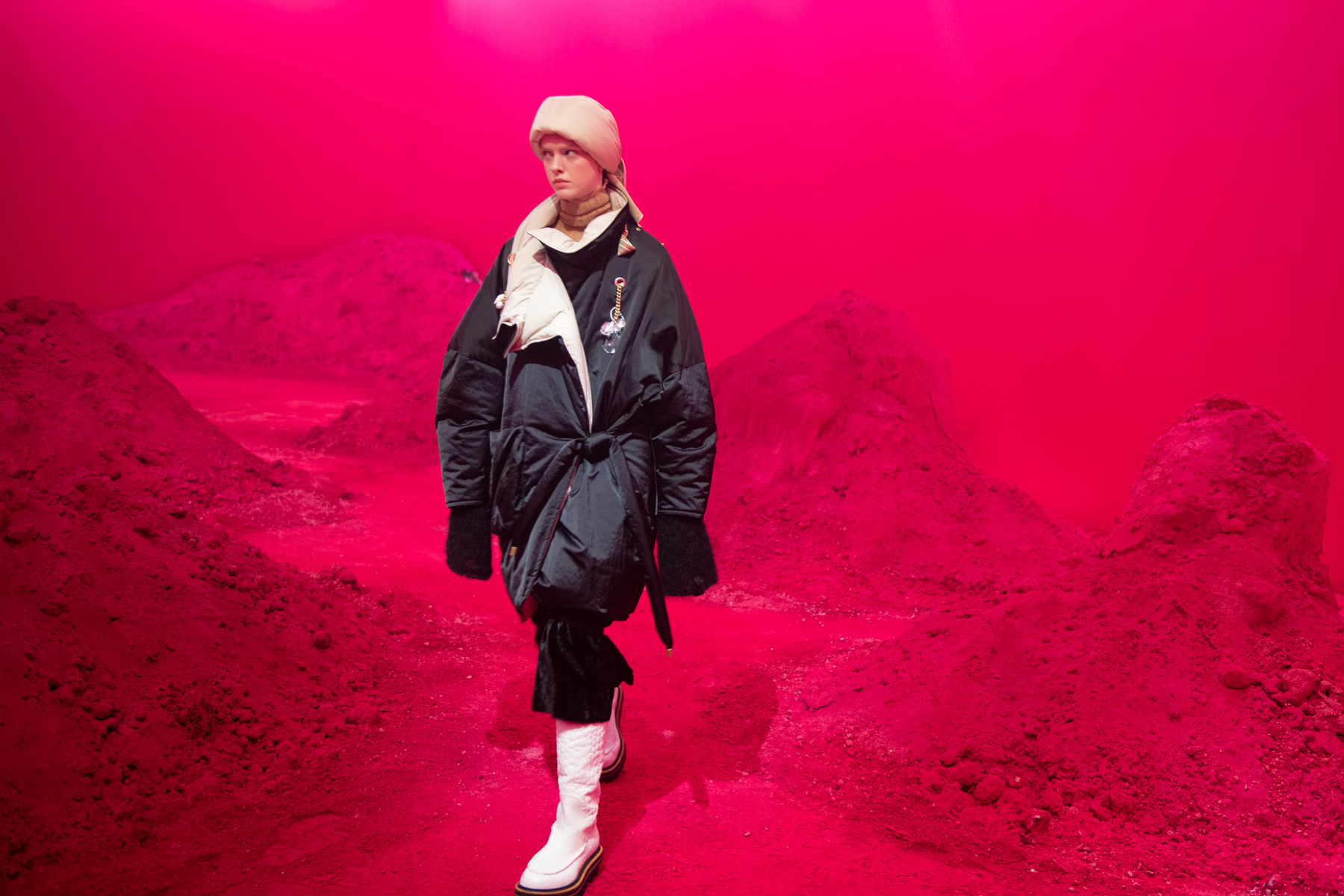 Veronica Leoni(Weronica Leoni) reinterprets Moncler's outdoor elements into essential feminine under the theme of "sophisticated femininity." The space is impressive with a pink-brown soil, and it presents practical femininity by layering items made of textured materials such as wool, dew velvet, nylon twill, diamond quilting, and knit.
2 MONCLER 1952 – 2Moncler1952 mens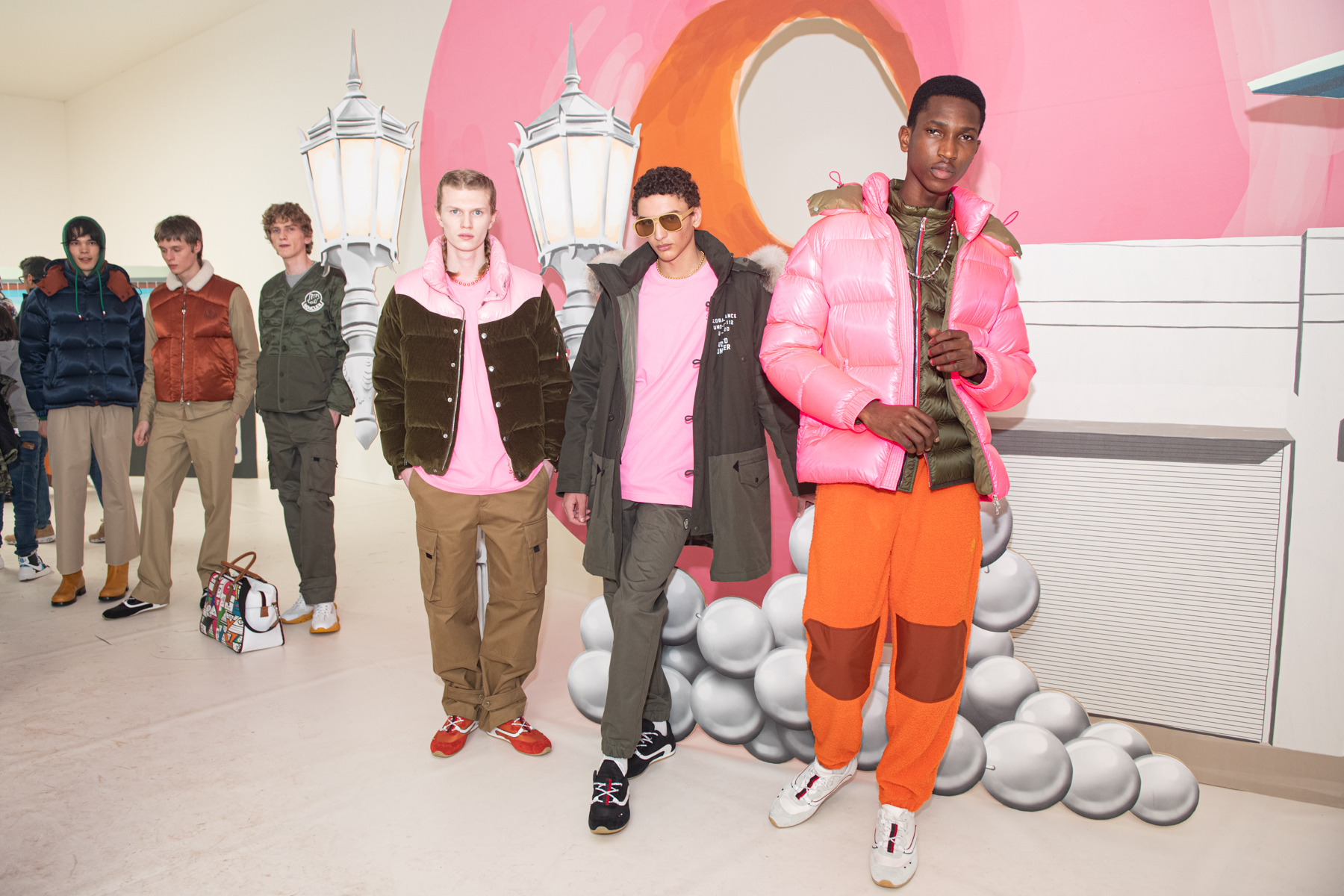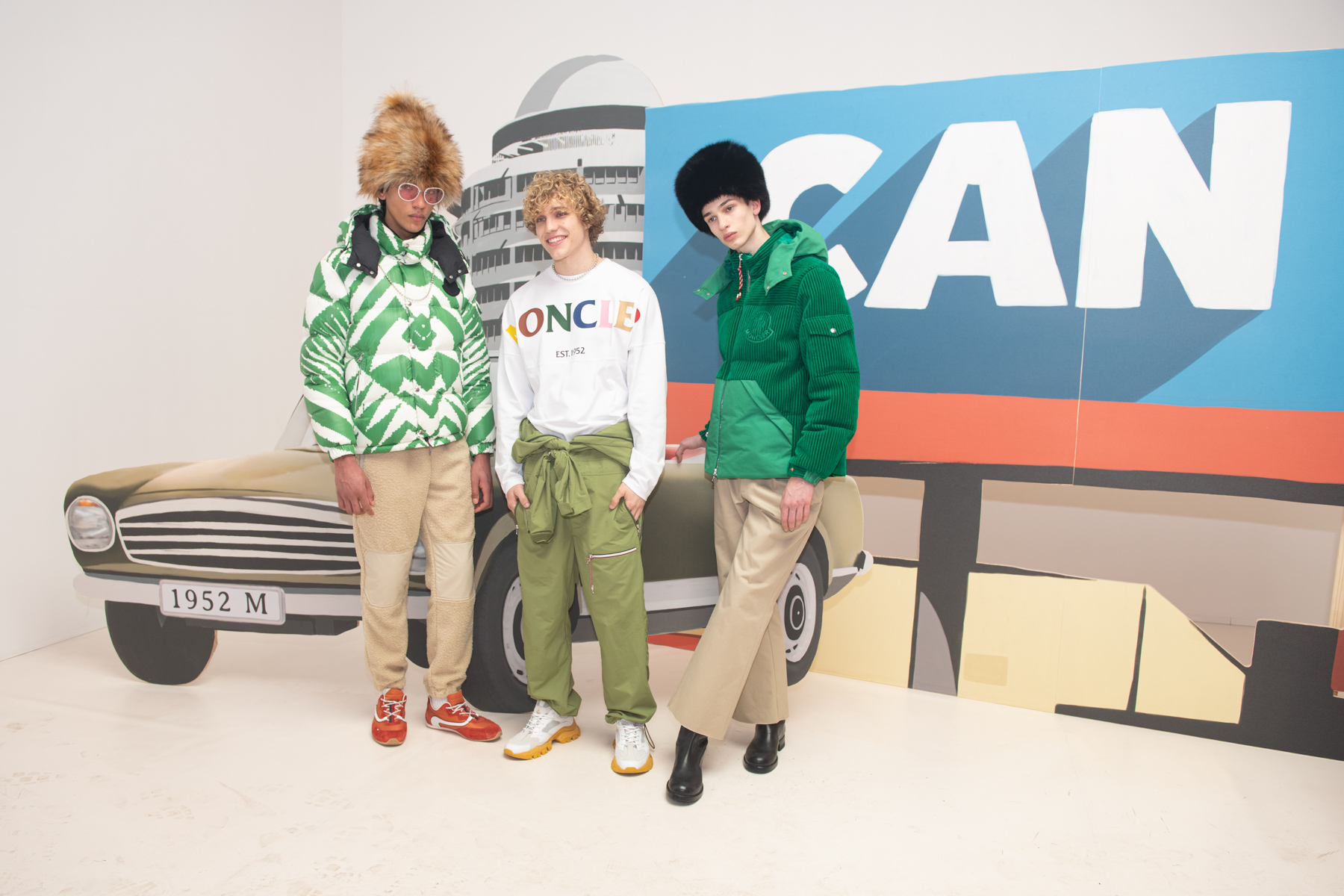 Sergio Zambon(Sergio Zambon) focused on Los Angeles this season. He collaborated with local artists to bring the local mood to the venue, such as arranging giant panels and objects drawn graphically. In the collection, preppy, hippie, punk, etc.70It features a pop style that mixes elements of pop culture from the age.
3 MONCLER GRENOBLE – SANDRO MANDRINO – 3Moncler Grenoble – Sandro Mandolino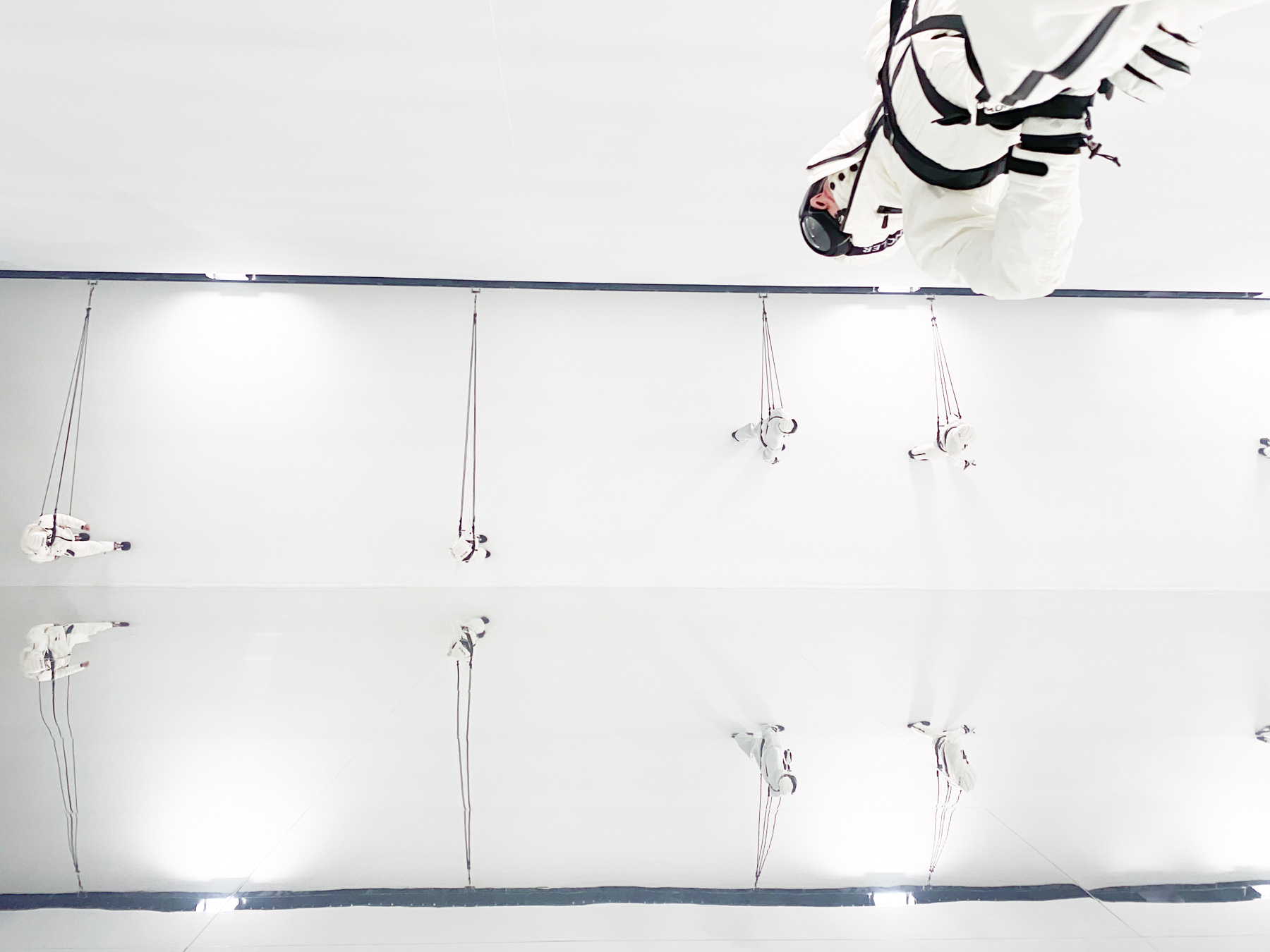 "I would like to propose mountain gear that puts performance first."Sandro Mandrino(Sandro Mandolino). The presentation created a different space in which a model wearing a white down hanging sideways from the ceiling was mirrored, and surprised the visitors. On the other hand, the collection is based on the keywords of layered, colorful, flexible and versatile, with a variety of colors, graphics, mats and shiny fabrics interwoven to create a lively collection.
4 MONCLER SIMONE ROCHA – 4Moncler Simone Rocha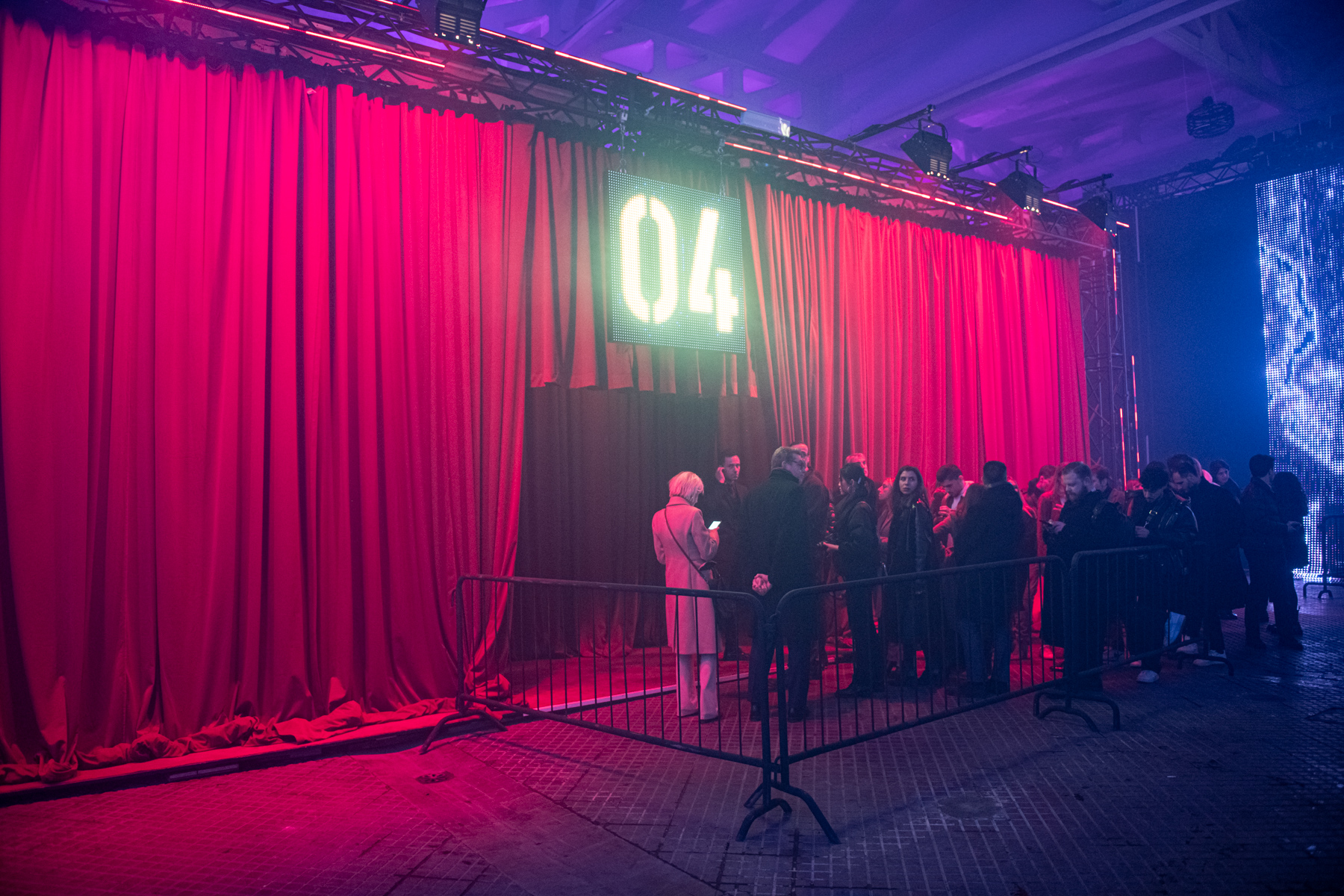 Simone RochaIs broadcasting a short movie of this season like a mini theater in a crimson tent using luxurious Velvet fabric. This season's theme, "The Dynamic Romanticism", was inspired by the work of Italian film director Federico Fellini. I was conscious of active elements, such as converting the image of dance and dress fantasy into embroidery, embossing, and printing, and incorporating ultra-light tulle as frills.
5 MONCLER CRAIG GREEN – 5Moncler Craig Green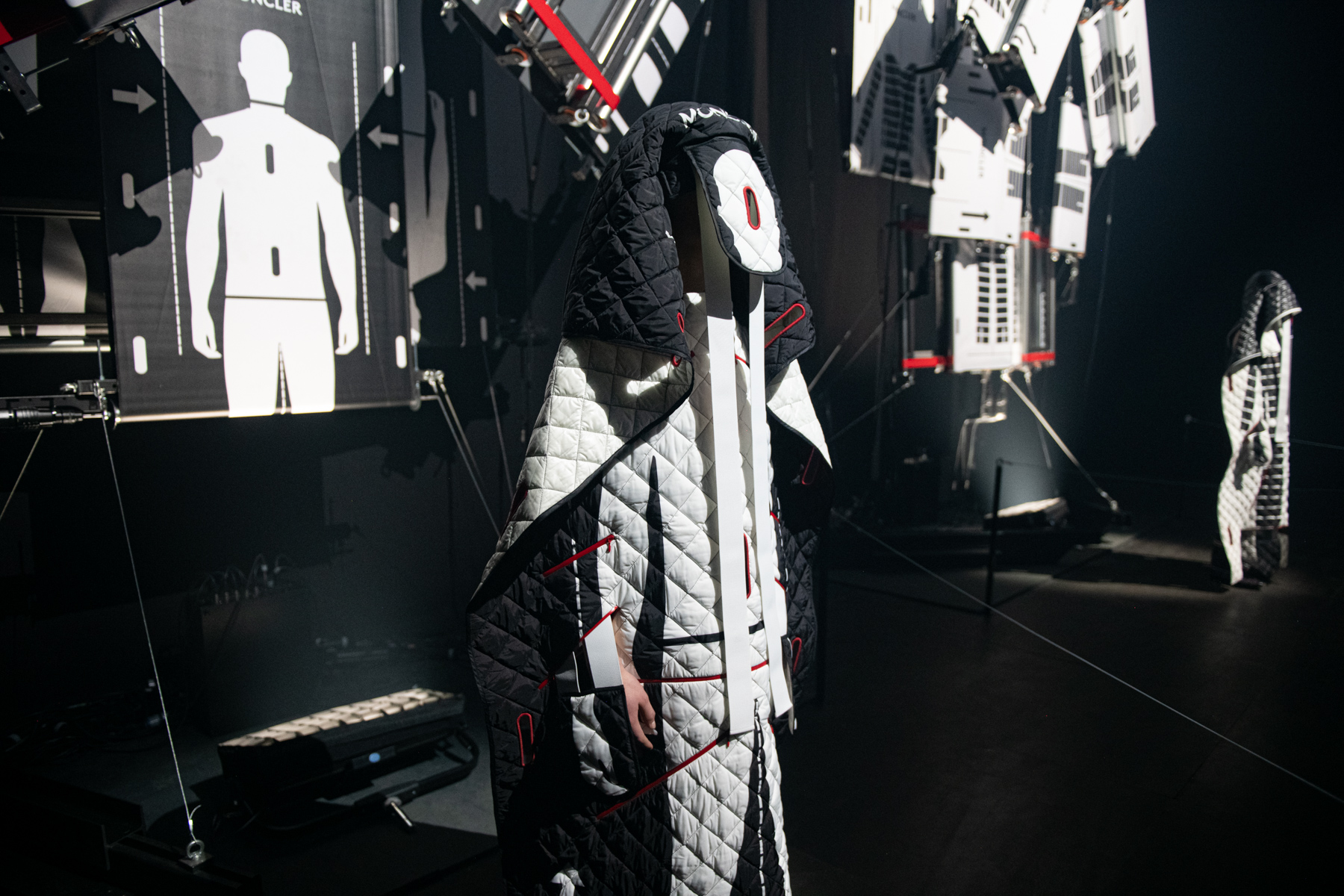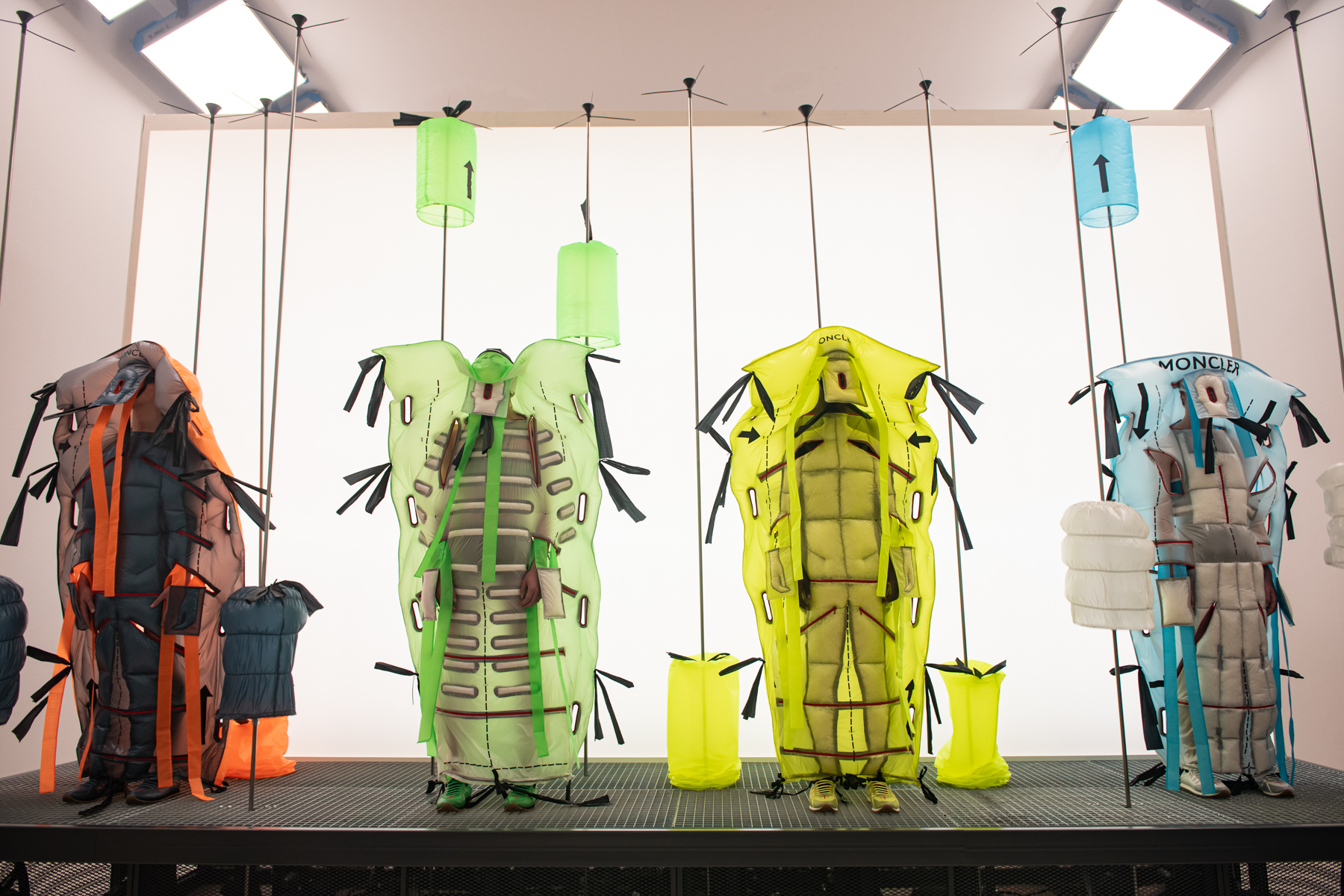 "I was inspired by the scientific aspects of Moncler."Craig GreenThe venue is like a laboratory with micro-ripstop nylon ultra-light and robust devices. The theme is "transparency (transparency) and protection (protection)". "2Dfrom3DUtilizing the process of building volume as clothes from flat fabrics up to the point, "conceptual proposals such as a flat quilted jacket are alive.
6 MONCLER 1017 ALYX 9SM – 6Moncler 1017 Alix9SM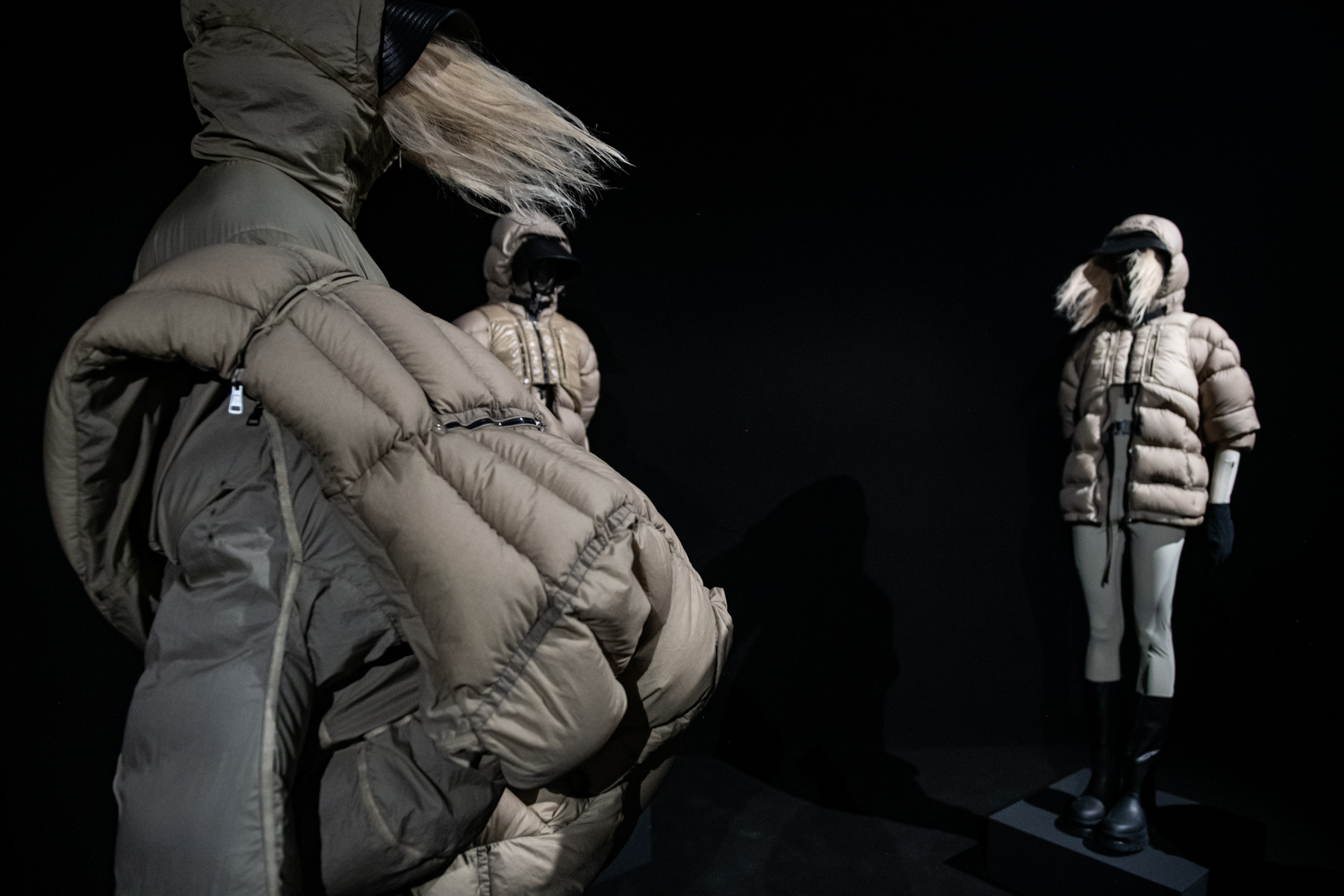 Matthew Williams(Matthew Williams)1017 ALYX 9SMThe theme is "Urban exploration of the mountains". A dull color found through the search for garment dyes (product dyeing) -Based on pallets and black, it uses organic fabrics such as recycled nylon to create modern garments with impactful accessories. At the venue, the installation used a look that was printed on an inkjet that could print huge panels vertically on a canvas.
7 MONCLER FRAGMENT HIROSHI FUJIWARA – 7Moncler Fragment Hiroshi Fujiwara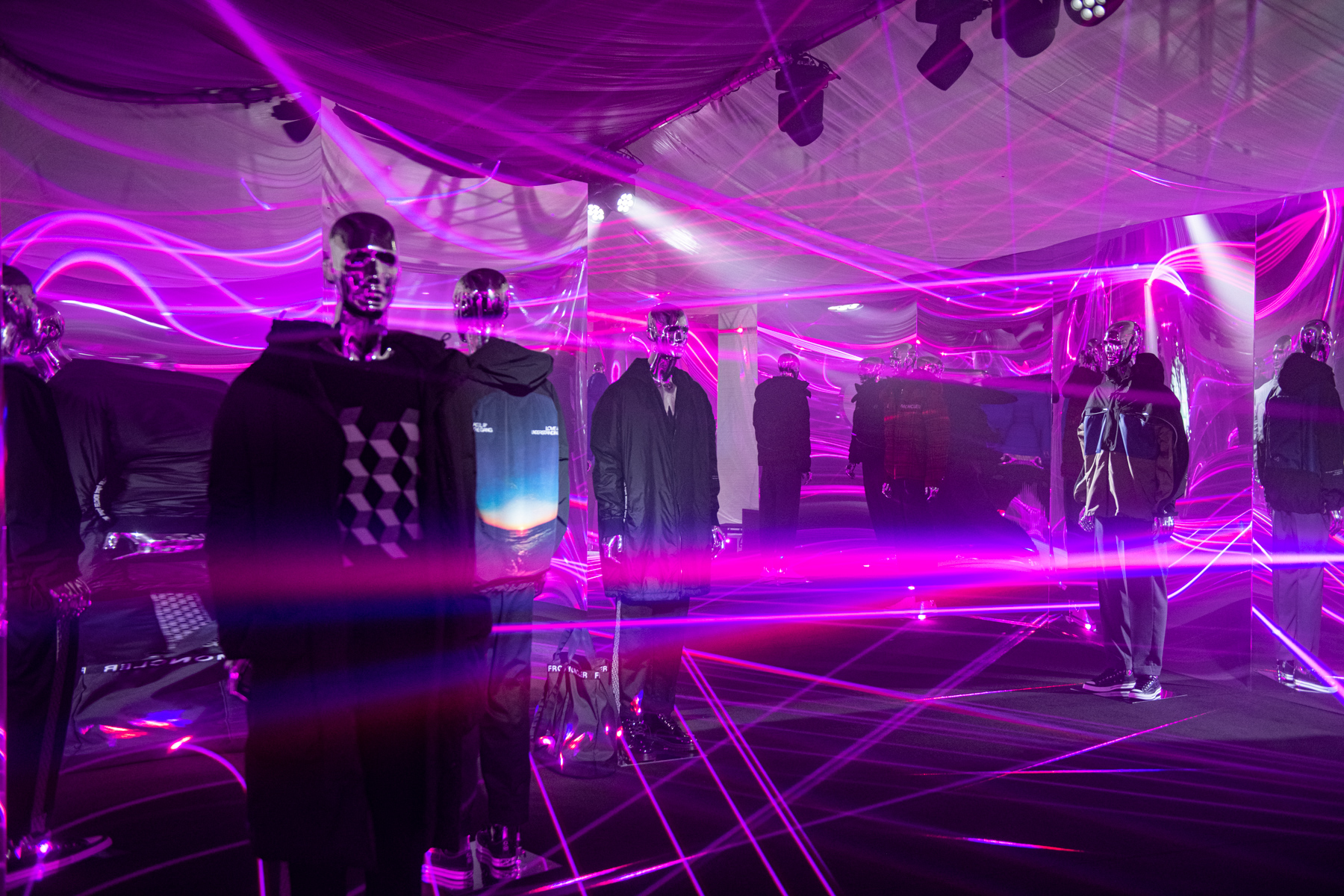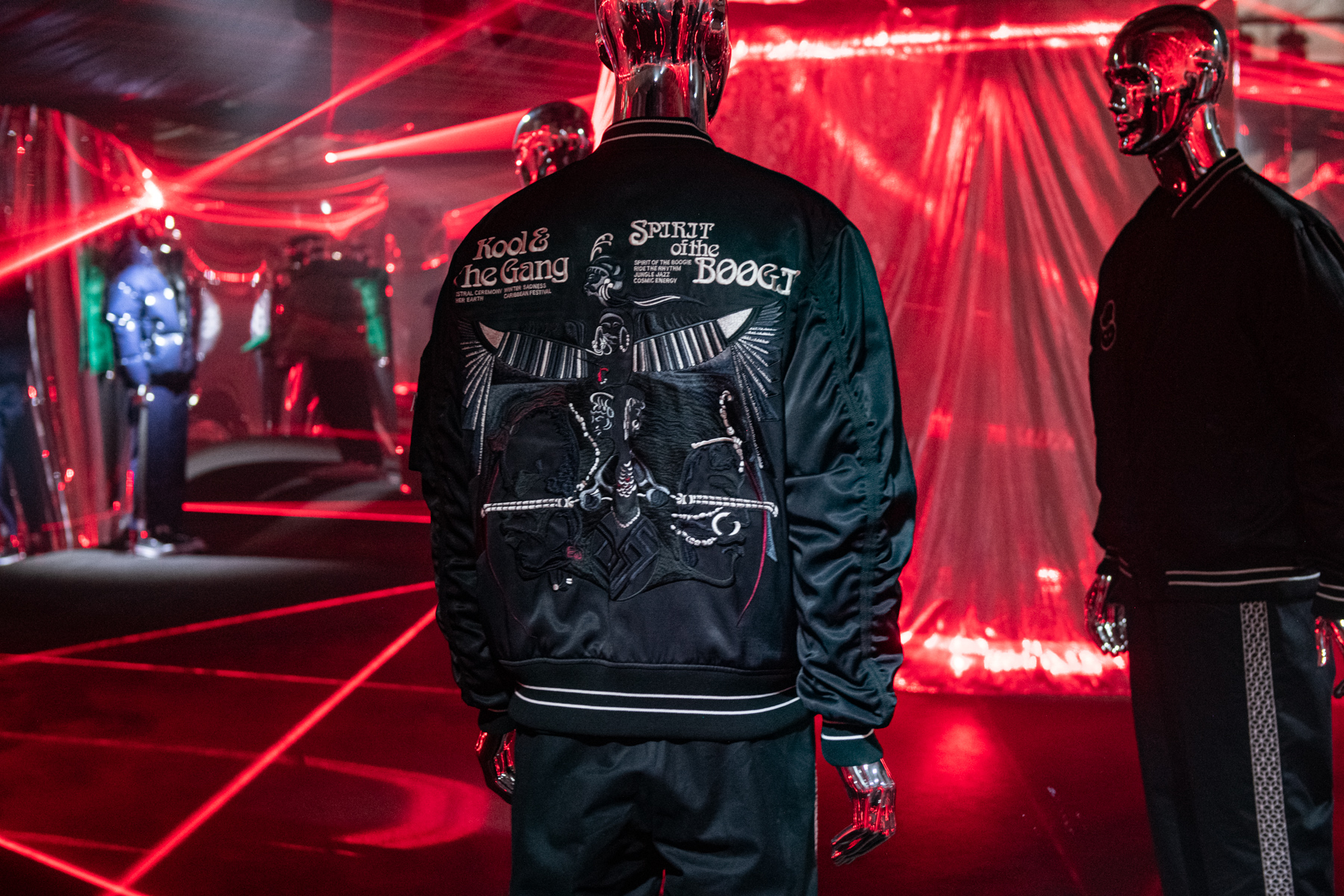 The theme is "Continuous cultural progress". "Moncler wanted to create a new standard, just as the brand started with a message of respect for the mountains," said Hiroshi Fujiwara's booth, a mirror space where multiple lines of light intersect. A slogan printed on the back and an American funk artistKool & the GangSuch as graphics360It became a fun device to enjoy. A joint project with Pokémon, who has continued to work from the previous seasonTHUNDERBOLT PROJECT(Thunder bolt Project) "Lewis Leathers(Lewis Leather)CONVERSE(Converse),RAMIDUS(RAMIDAS) and product making are also added.7 Moncler Fragment The world of Hiroshi Fujiwara has been further expanded.
8 MONCLER RICHARD QUINN -8Moncler Richard Quinn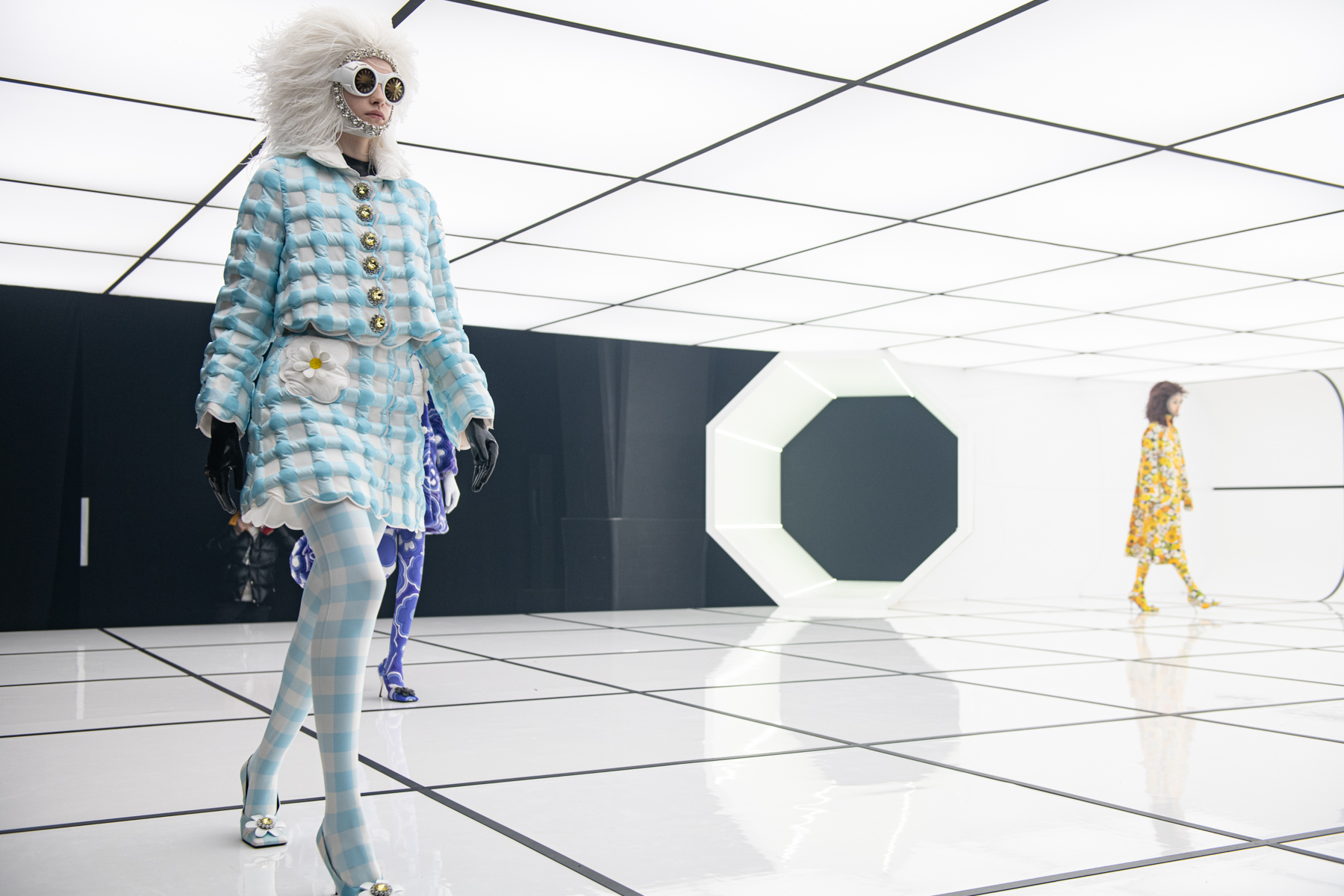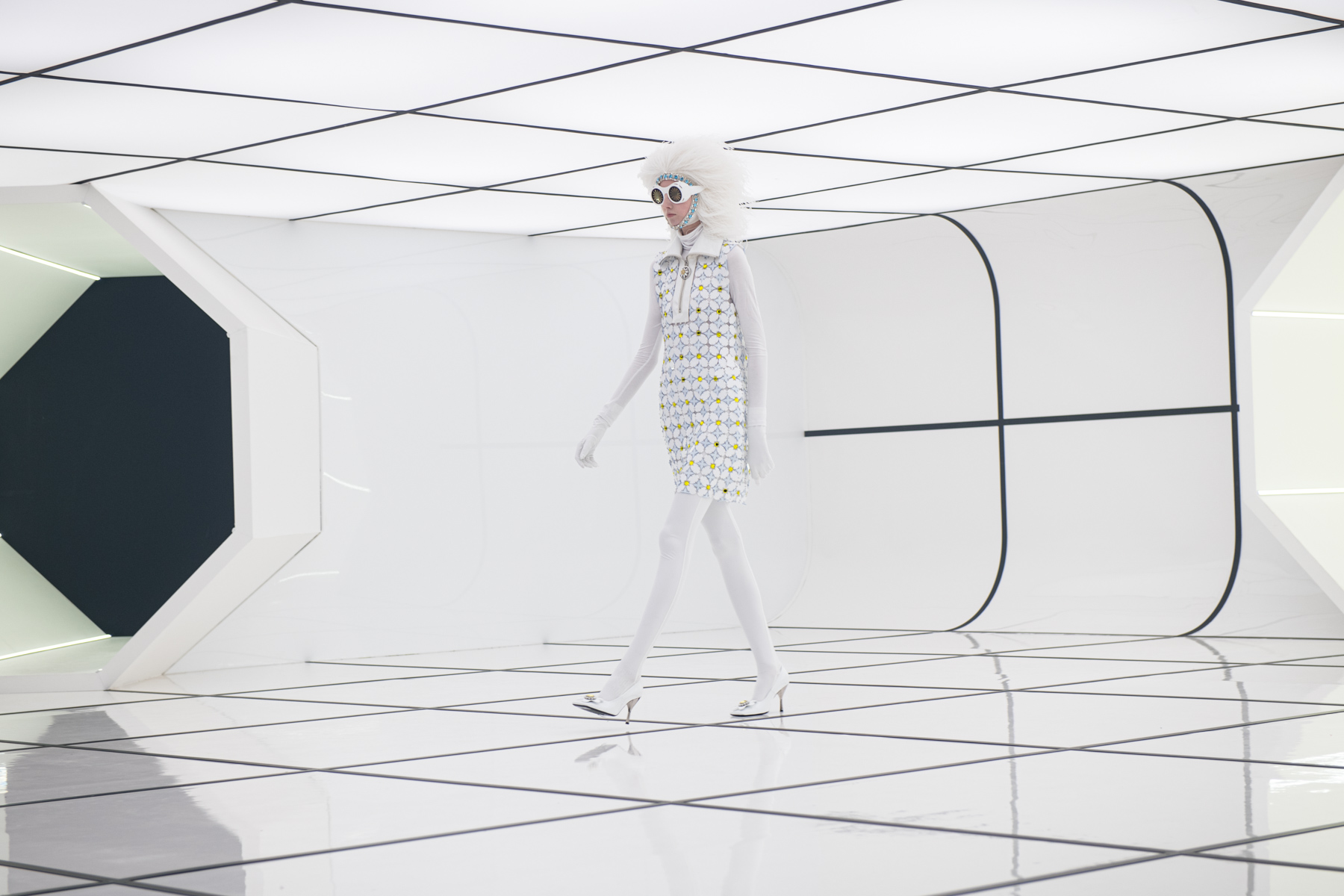 ​The '60 We wanted to combine the dynamics of the age and the space age. ''Richard Quinn(Richard Quinn) 's collection theme is "Expansion of Lux". A colorful and powerful print that is also a signature60The atmosphere of the age. Boldly incorporating bijoux and embroidery as details, and designing the headpiece, from the tip of the head to the feet, a gorgeous and energetic style was created.
MONCLER RIMOWA "REFLECTION" –Moncler Rimowa "reflection"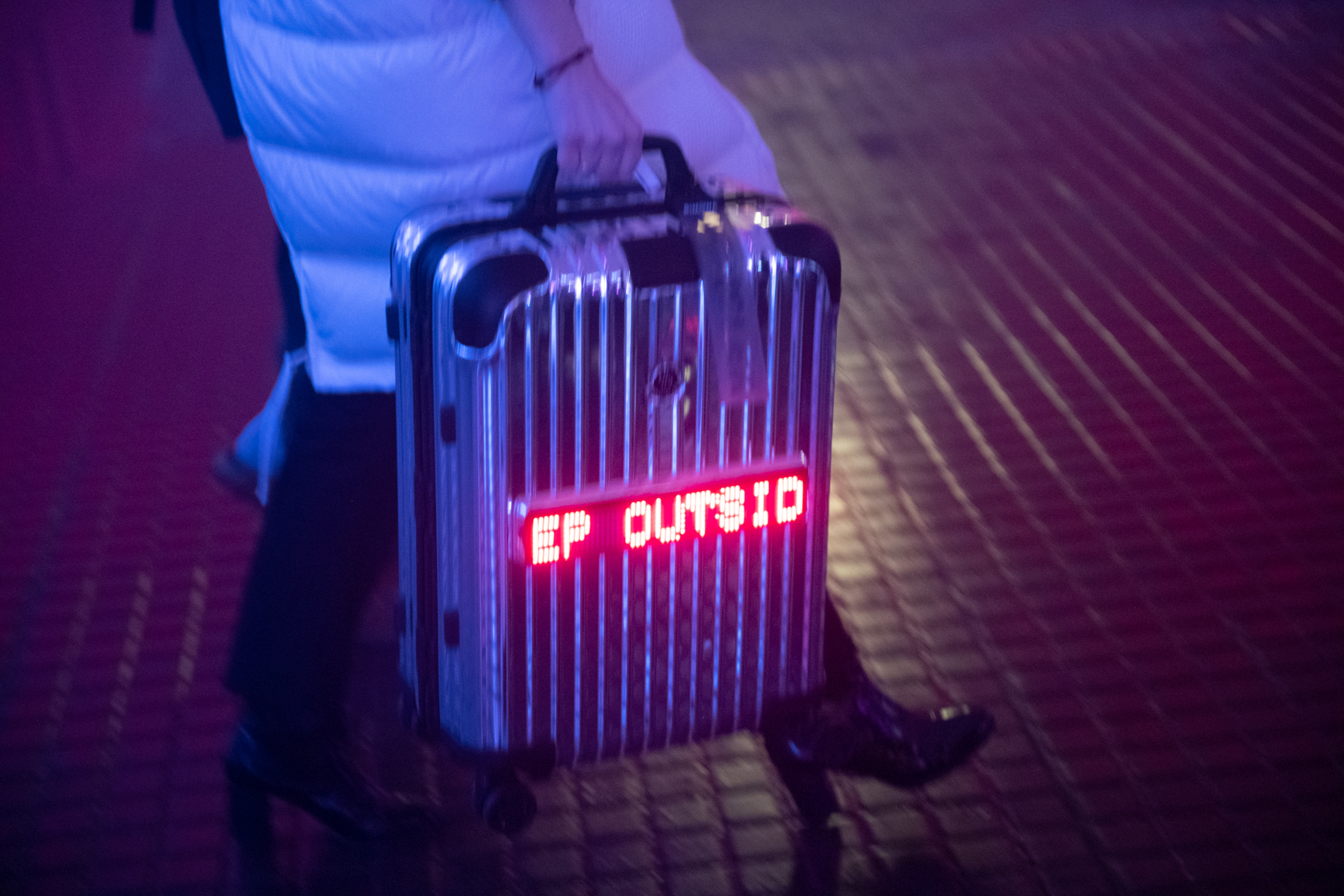 Moncler expands into the product field Genius.RIMOWAExpands the realm of digital communications into the physical sphere and uses custom-built apps. Can reflect my thoughts withledEquipped with screen.
MONCLER MATE.BIKE –Moncler mate bike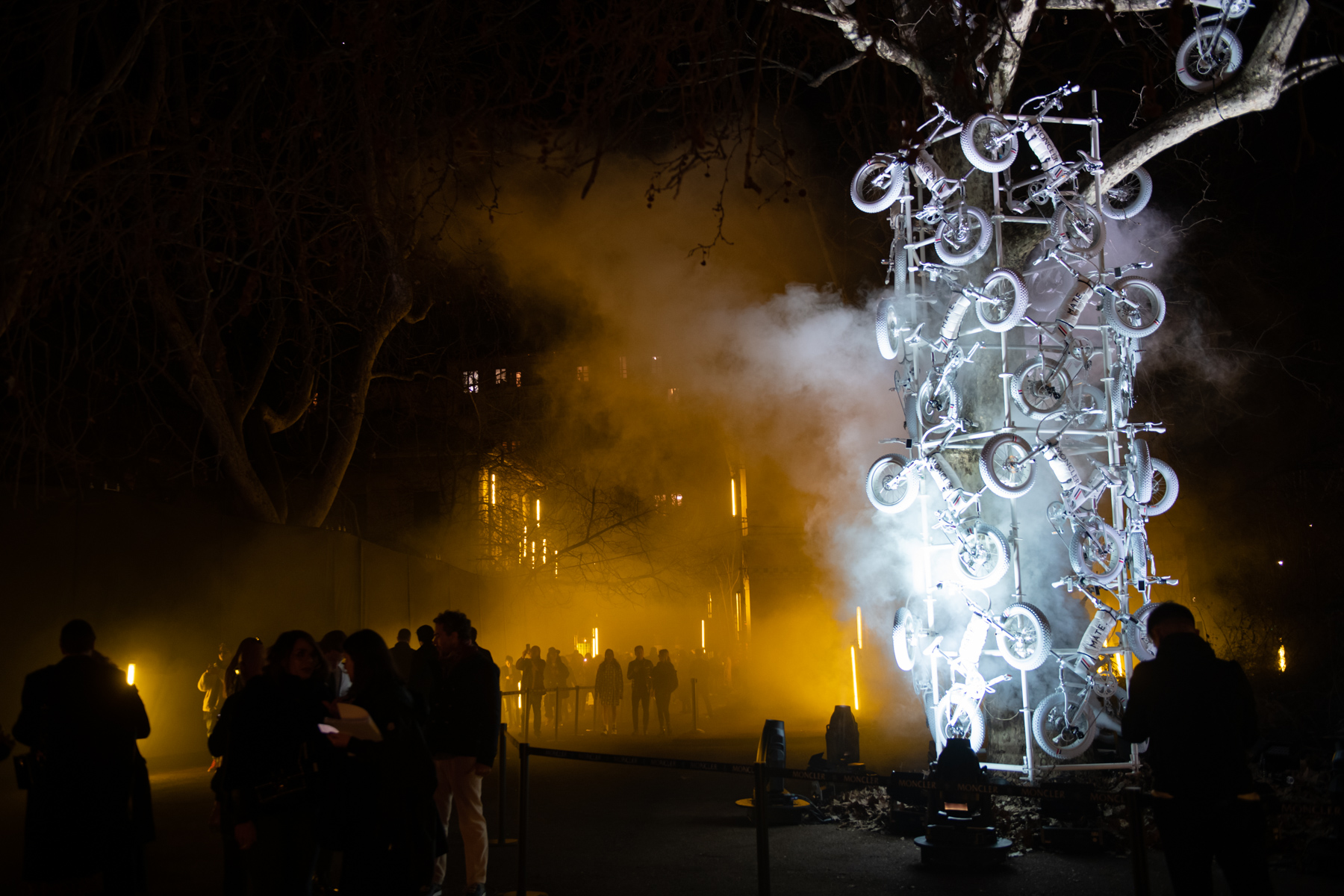 MATE.BIKEIs pure white on the entrance treee-People with installations that decorate motorcycles. Welcome. Equipped with a foldable down, high-spec function that can handle extreme terrain of mountains and snowe-Announced motorcycle.
MONCLER POLDO DOG COUTURE –Moncler Porto Dog couture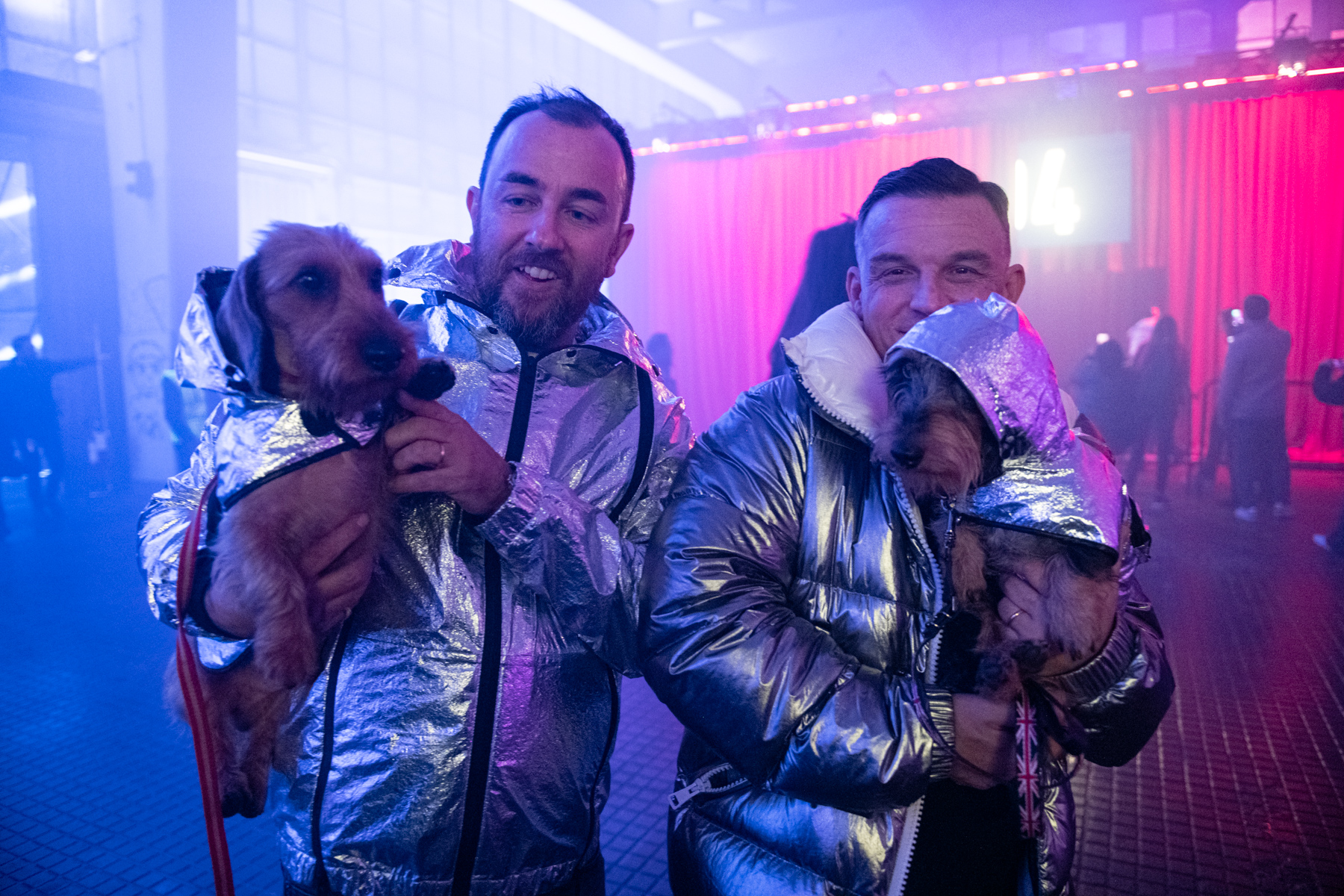 Moncler will be the second season Porto In dog couture, in addition to various color variations, nylon jersey mesh100%An ultra-lightweight reflective jacket with silver film appears. In the presentation, dogs greeted in a space like a space trimming center also softened visitors.