2020.02.05
retaW Fragrance Hand Cream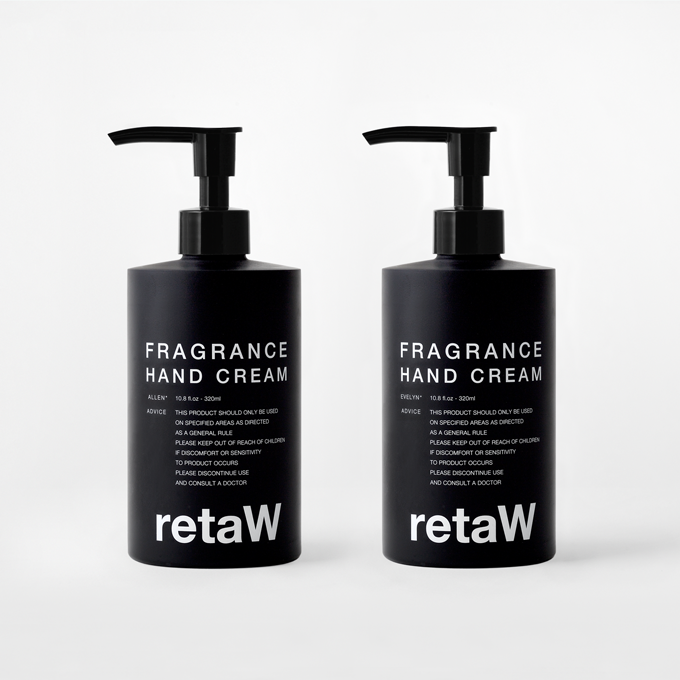 retaW (reto) comes with a new hand cream.
The moist cream gently wraps around your fingertips, and contains ingredients with excellent moisturizing and protective effects. A texture that gives a feeling of freshness while suppressing stickiness, smoothing rough skin that tends to be rough. In addition, the scent unique to retew is formulated so that it remains after use, so you can enjoy the lingering scent.
Two kinds of fragrances are available, the popular ALLEN * and EVELYN * which are the same as hand wash. It is scheduled to be released on February 8 for 3,600 yen (excluding tax), each containing 320 ml.