2019.08.05
The nostalgic sculpture born from "color and shape" About artist Josh Sperling from NY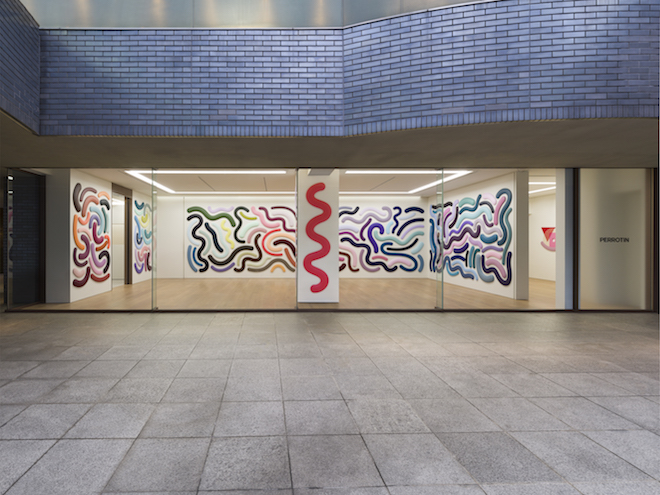 Photo: Kei Okano Courtesy of Josh Sperling and Perrotin
A colorful sculpture is in RoppongiPERROTIN TOKYOFill the wall of (Perrotan Tokyo). The artist who is based in NY introduces the work, "I don't use the same color as one."Josh Sperling(Josh Sparring). His first solo exhibition in Japan, a young artist that has been attracting attention in recent yearsSummertime(Daylight saving time) "will be held until August 10th.
The exhibition is a two-part exhibition using two spaces. The first space is a space that can be viewed from outside the gallery through the glass windows, and various "squiggle lines" are placed in every corner of the wall. In the second space, a "composite" panel that combines shaped and colored canvases is aligned with the wall. Each piece is created using graphic design software, and a high-tech automatic router creates a perfect shape from plywood. A canvas is stretched over it, and it is colored and finished by hand.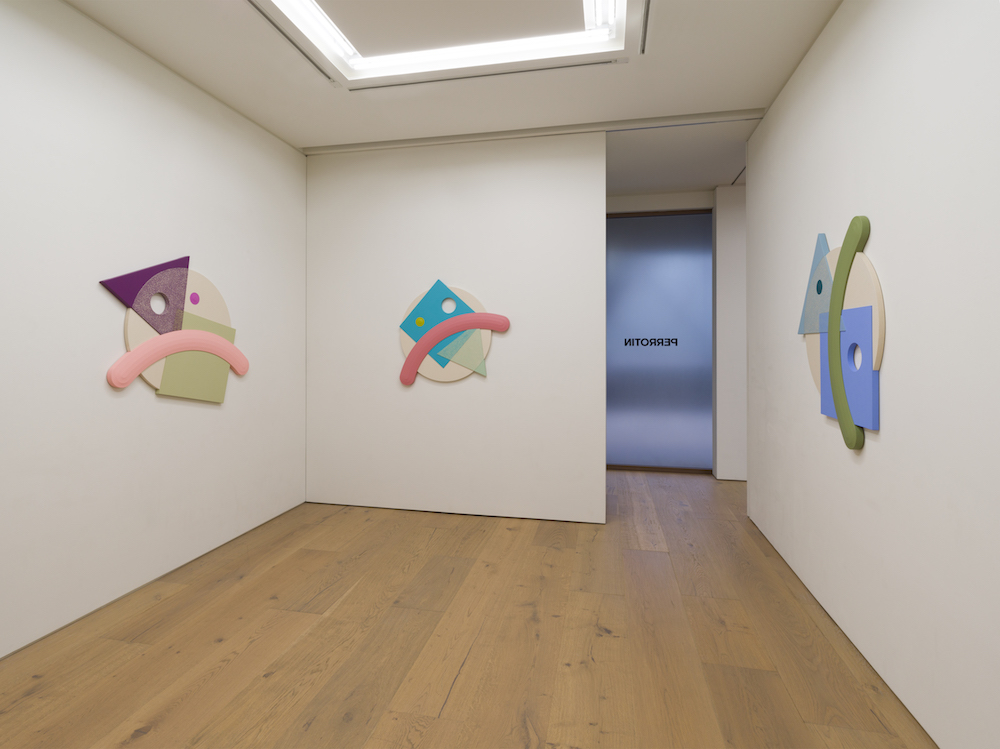 Photo: Kei Okano Courtesy of Josh Sperling and Perrotin
"My father was an art teacher, my uncle was a writer, and it was natural that I became an artist. My father gave me pens and paints, so when I was curious, I would draw a picture. Josh was born in Oneonta, New York in 1984, looking back on his childhood. My major in sculpture and pottery at university was the starting point. `` After graduating from university, I couldn't use the facility where I could make sculptures, so I moved to painting. I wanted to express more physical movement as a work, "he arrived at the current style, saying that it seems to be a" midpoint between painting and solid ".
His color scheme further impresses the three-dimensional works that are finished with supple curves and puzzle-like compositions.60Age ~70Period minimal art and furniture design,80AgeMemphis Group(Memphis Group)20The color that comes from the mid-century to late comics and cartoons makes me feel nostalgic. Its unique nuances are created by mixing the paints by hand, and he says he stocks a huge variety of color recipes. From there, look at the shape and apply the color. "You can feel the emotions from the colors as well as the emotions from the colors. There are adjectives, and the colors that come from the images come out. It looks like an associative game."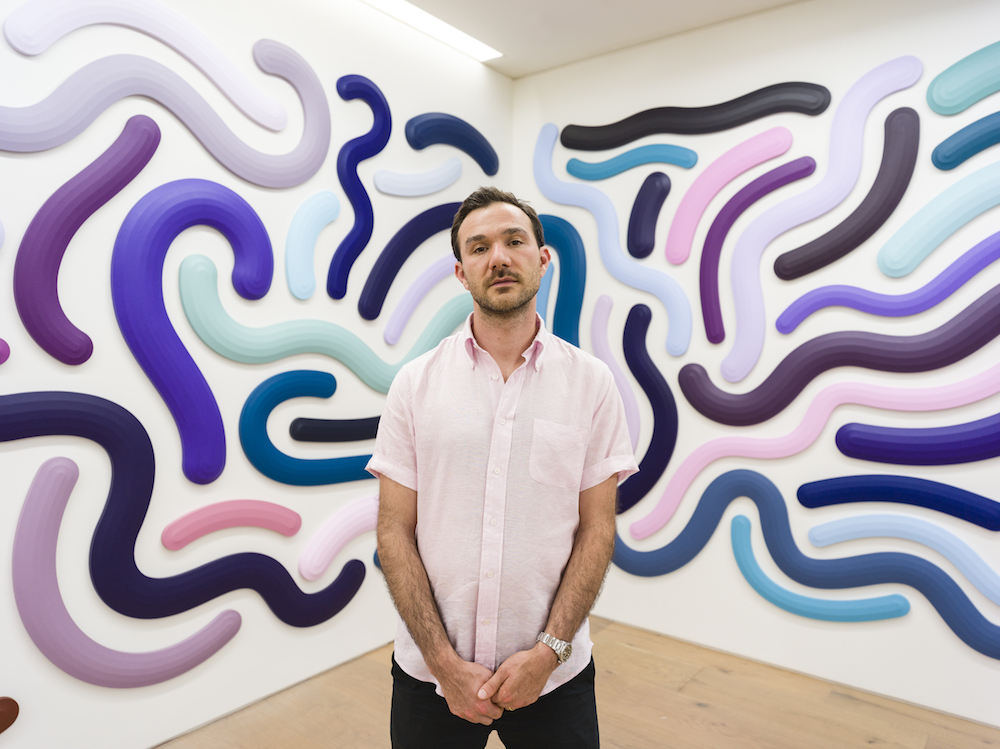 Photo: Kei Okano Courtesy of Josh Sperling and Perrotin
After experience at KAWS STUDIO (Cowes Studio), it debuted in 2016 and has been three years this year. Work that started with one person can now be done by a team of five people, and has made a leap, saying, "I've been here with Tonton Beats", such as holding many solo exhibitions. "Although I have always organized my work according to the venue, I am interested in the sense of scale. I am also interested in visual changes due to the display method, although I am using a dynamic shape. I want to challenge that kind of experimental thing, "he says.
■ Summertime
Dates: July 3-August 10
Time: 11: 00-19: 00
Regular holiday: Sun, Mon, Holiday
Location: PERROTIN TOKYO
6-6-9 Roppongi, Minato-ku, Tokyo
Entrance fee: free