2019.06.07
We talk about Hiroshi Fujiwara "BVLGARI X FR GMT" in collaboration with long-established Maison's "Heritage"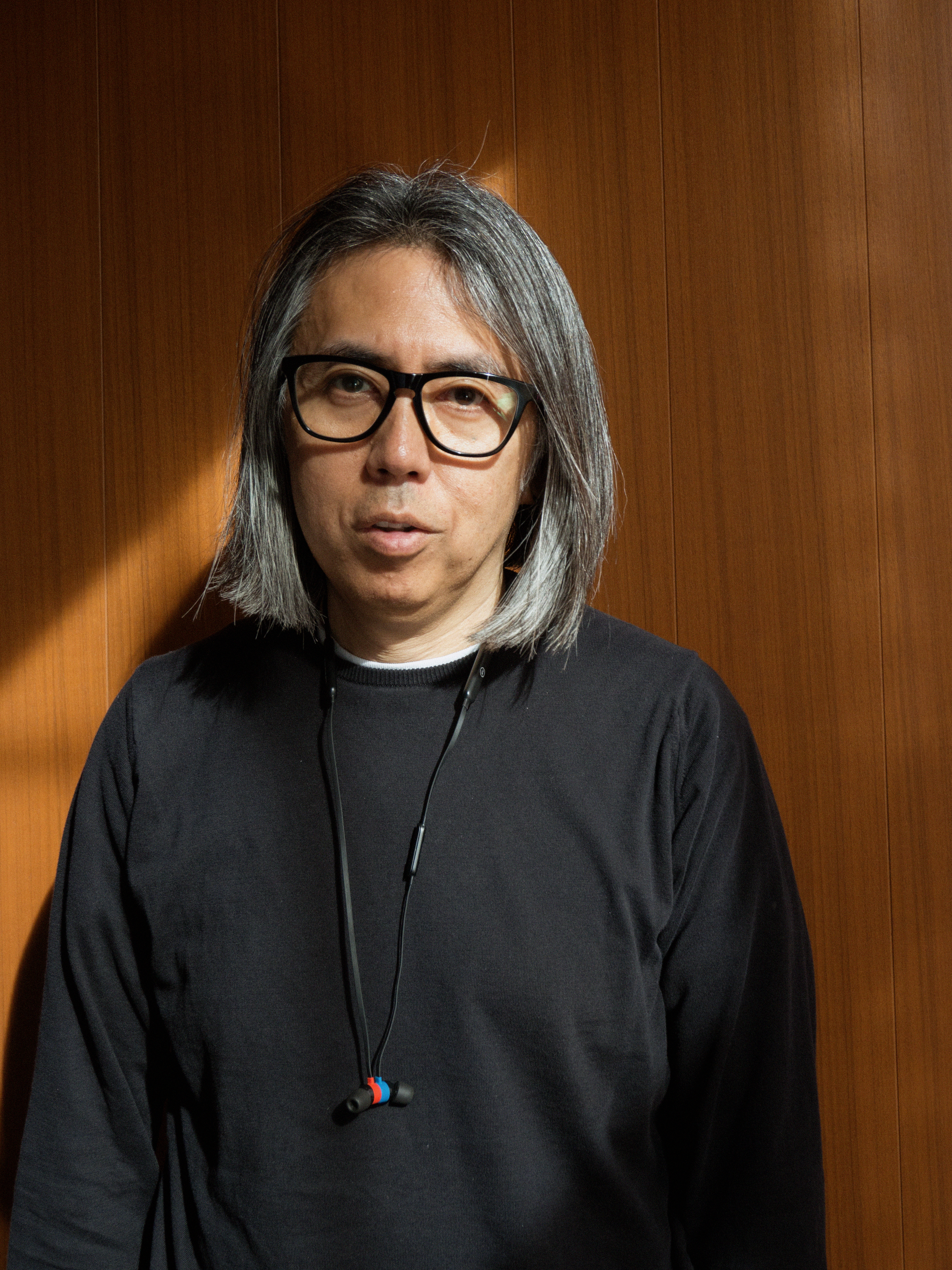 There are not a few people who are impressed by this rare collaboration. From founding135A capsule collection of hand-picked Bulgari, a collection of high-quality luxury products with a history of years, and Hiroshi Fujiwara, who is a talent for collaboration between street and mode.BVLGARI X FRGMT"But,6/5Starting with the pop-up store starting from the day (Wednesday), it will be finally released to the world. "Although I have collaborated with luxury brands so far, I thought that Bulgari, which deals mainly with high-end jewelry for women, is in particular on the opposite side of me and far from us. In a good sense"Unbalance"I was convinced that I could do something, so I received the offer, "said Fujiwara, who talked about the influences on fresh designs not found in Bulgari.
Photo_photomaker|Text&Edit_Tatsuya Yamaguchi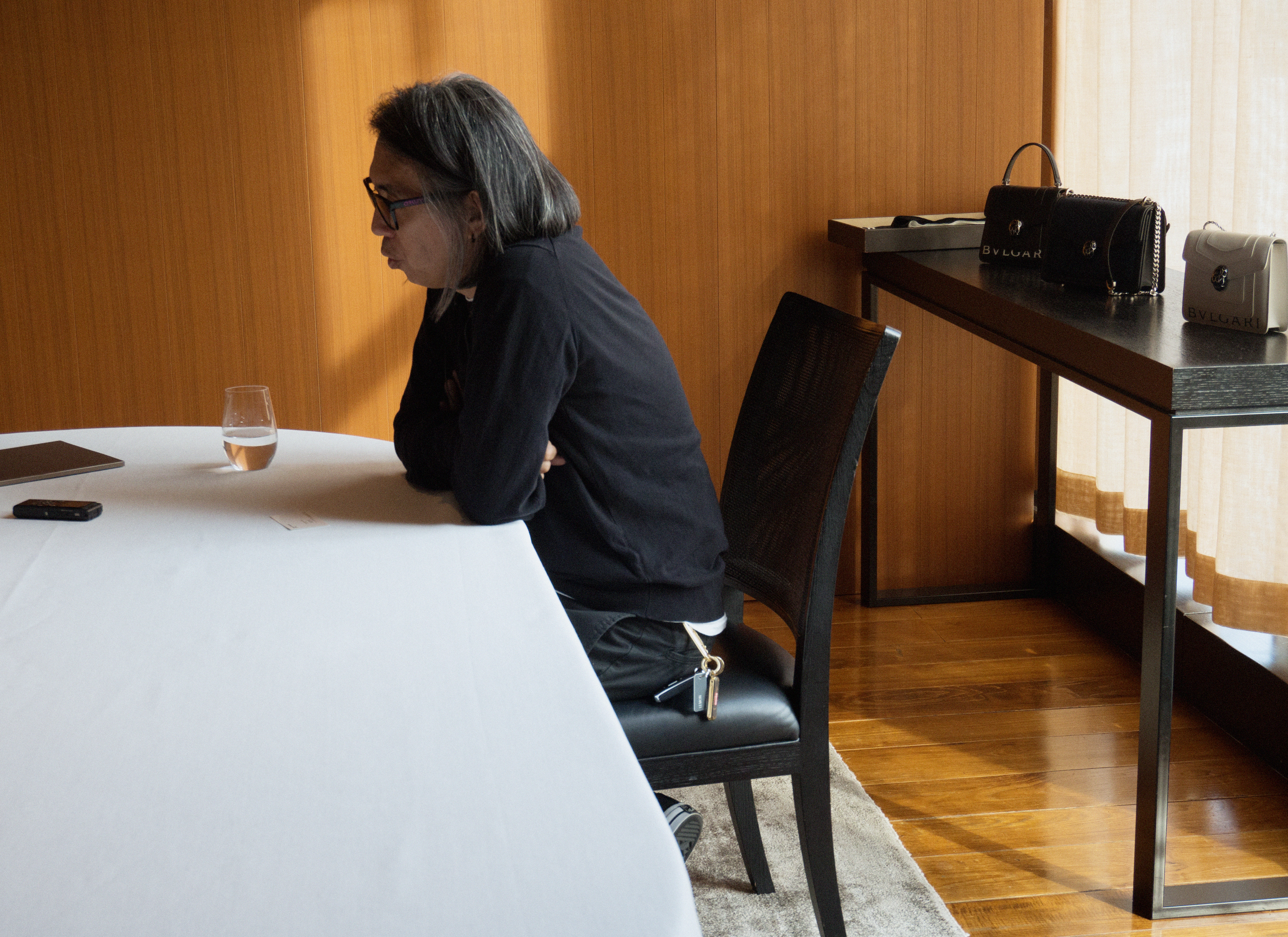 ――It seems that the point of view that you wanted to acquire was consistent from what you have worked on until now, so this time around women will be a different idea than usual.
I agree. Because it is completely different, it may be good to have an interesting approach. When I first got a voice, I didn't know that it was for women. That's what I said at the first meeting, and I was surprised that "Oh, that's right" (laughs). There are many parts that I do not understand as sense simply because I do not have things for women myself, and it was an overall challenge including that.
――Were there any scenes that made it difficult to design?
It is not there. It is a type to find a different direction if you think that it is rather difficult, and it can not be helped there. The Bulgari design team understood me very well, so I was able to interact with each other through dialogue. So very"Bulgari seems"I think it is finished in such a way that my elements are included in things.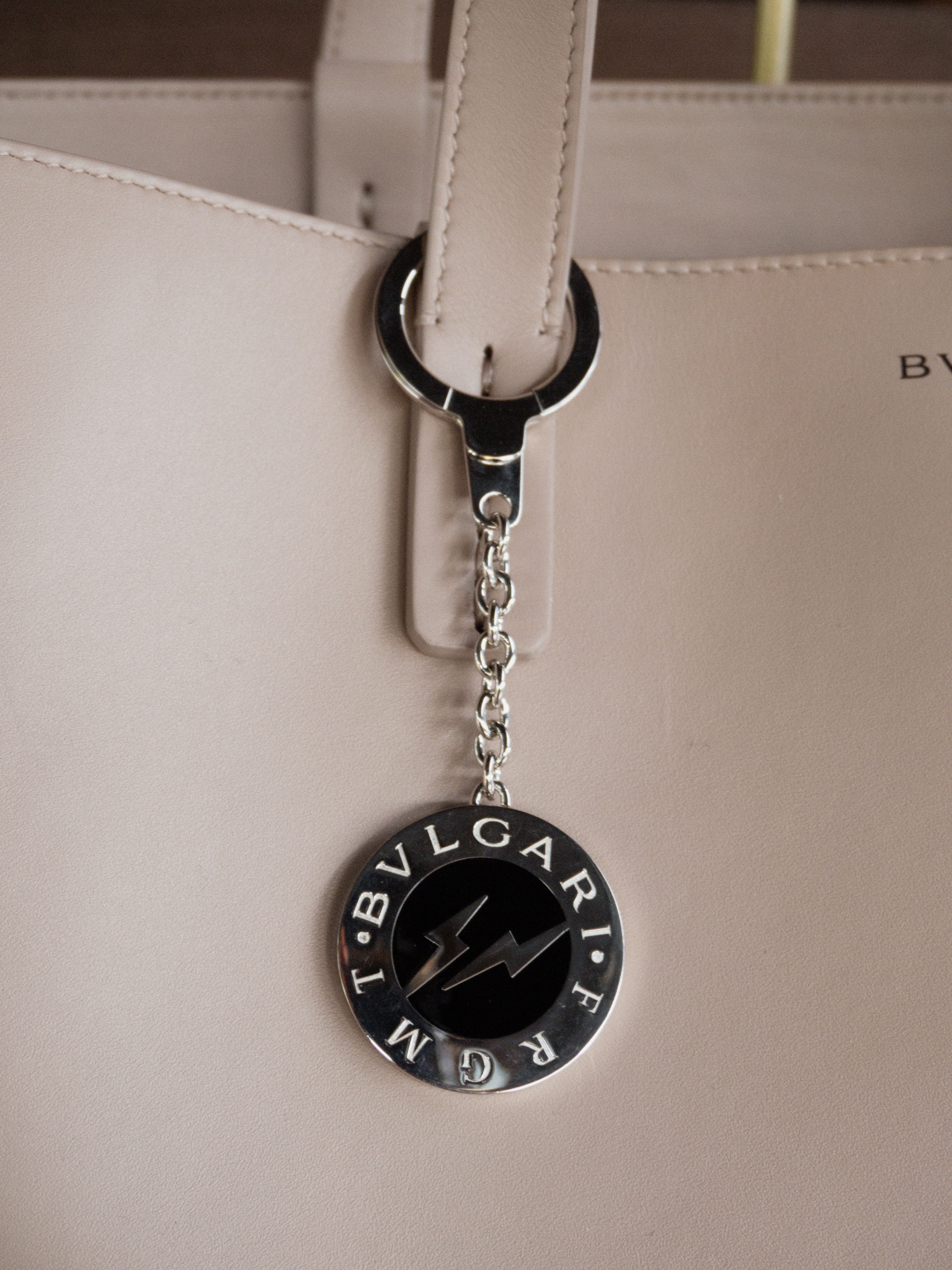 ――About from the offer​Year. I heard that I had many meetings at home and abroad, and I was sent to an atelier in Florence. Have you had any impressions?
Is it how to make things? I was amazed at the unrelenting attitude towards quality and the rarity of craftsmanship. The bag looks like a mechanical bag at first glance because it looks like a bag, but I do most of the work from crocodile tanning to hand-stitching, work to get proper strength and three-dimensionality ing. Other maisons may be the same, but I had a shocking analog feeling I had never seen before.
――The accumulation of such analogues has been brought together in a symbolic bag. Surely it is passionate handicraft.
That's right (laughs). It was a daunting amount of work, and I think it's really valuable that we have done so far.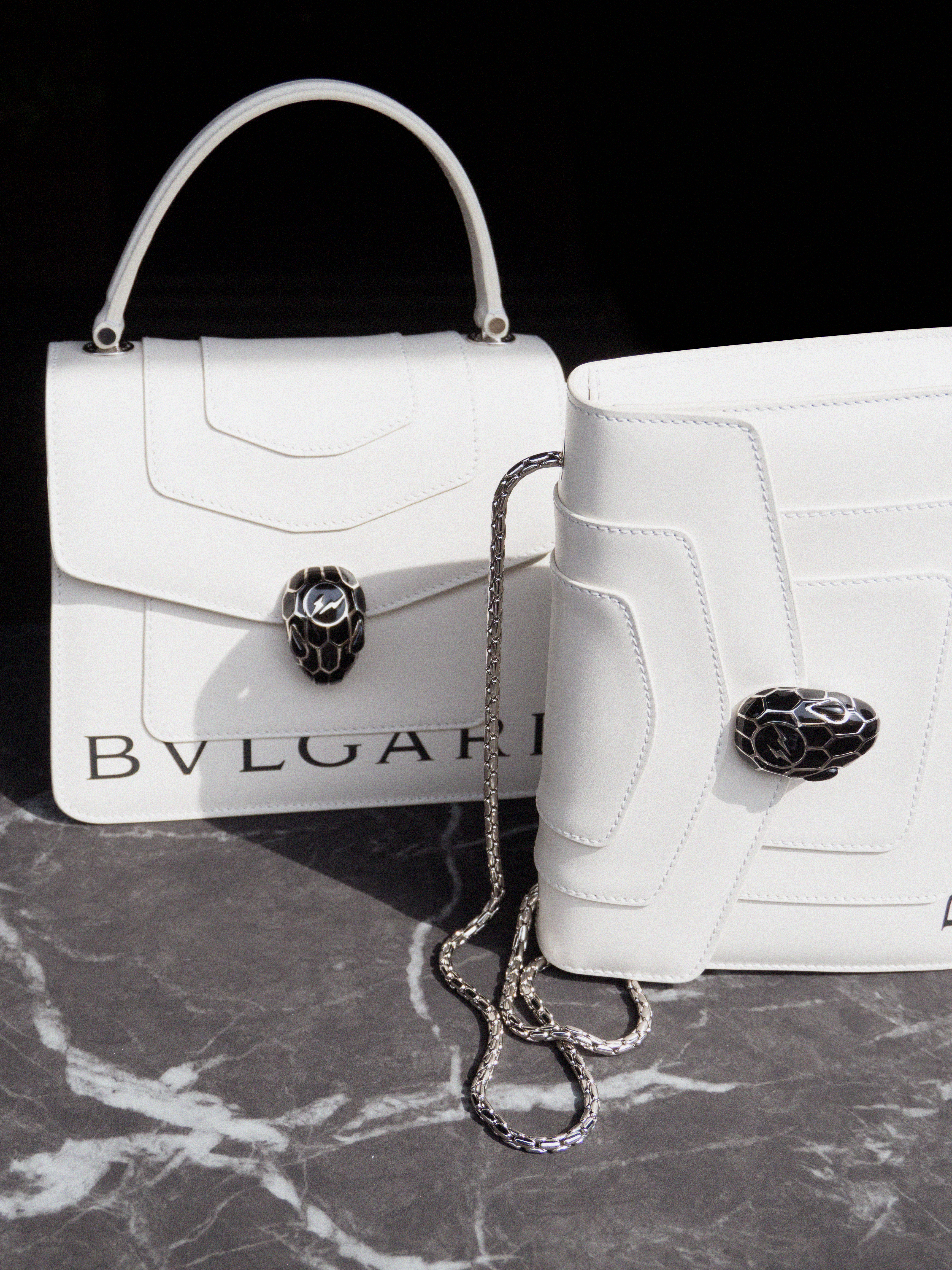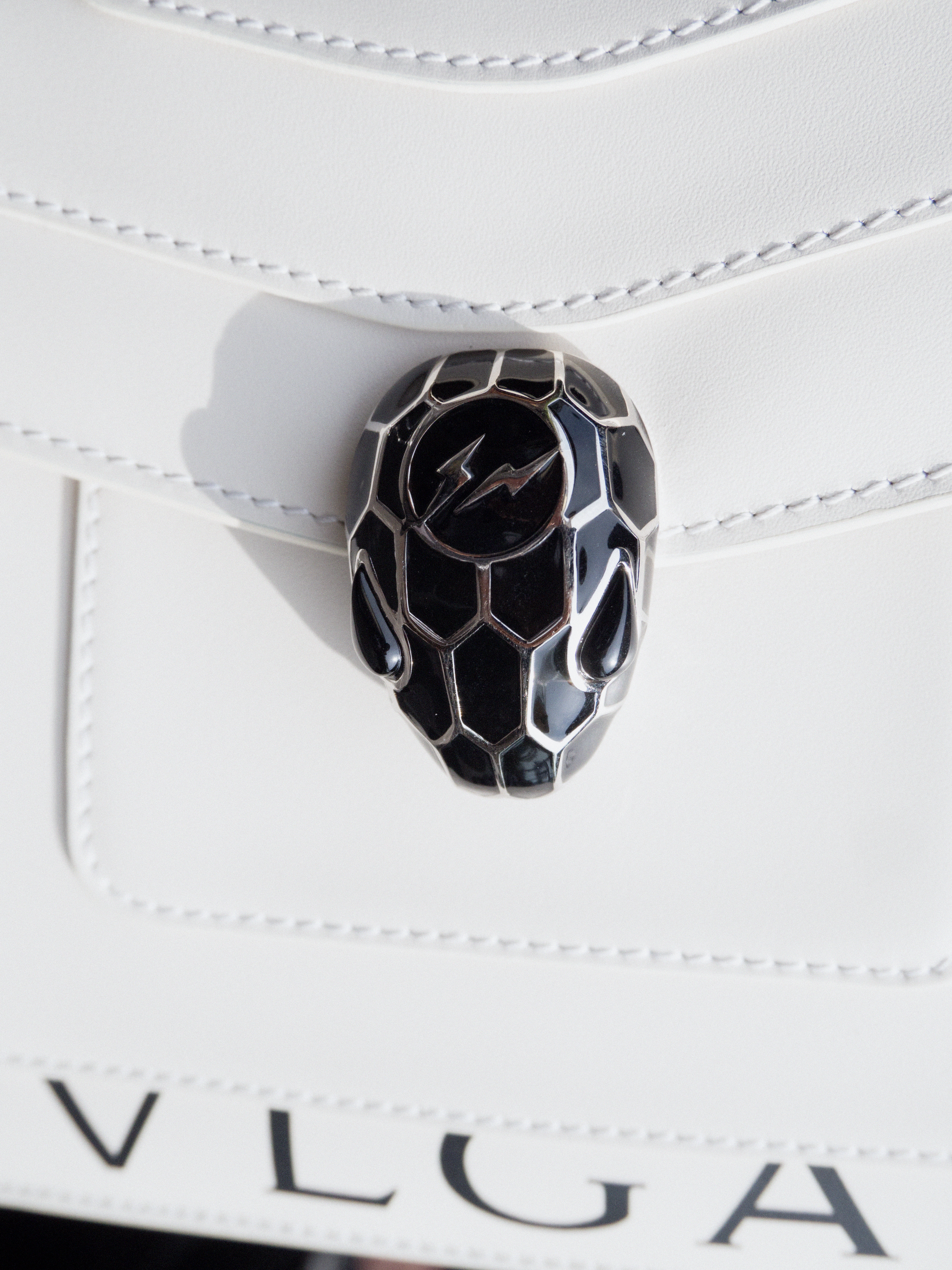 ――1940Selected from the "Serpenti" collection, a symbol of Bulgari since its inception3Mold bag. The forehead of the snake has a Thunderbolt logo on the forehead of the closure, making it one of the symbols of this time. Did you hear about something like "serpent" for Bulgari?
First of all, there was a request for the Serpenti series to use snake motifs. It seems to be the icon of Sensual in Europe, and I heard that it is also a mythical motif and so on. However, when I said in a meeting that "Japanese girls do not like snakes in the first place," everyone was surprised (laughs).I do not have personal thoughts on snakes, so it is clear that Bulgari"Thing you want to do"It was a trial and error about what we can do in
――The use of denim material in the bag that was also impressive is the first in Bulgari history.
It was something that was proposed from there during many meetings, but I was talking if it would be better if I could do something other than skin. This is the first brandOKIf it was done, next one more voice, Bulgari might also try new challenges.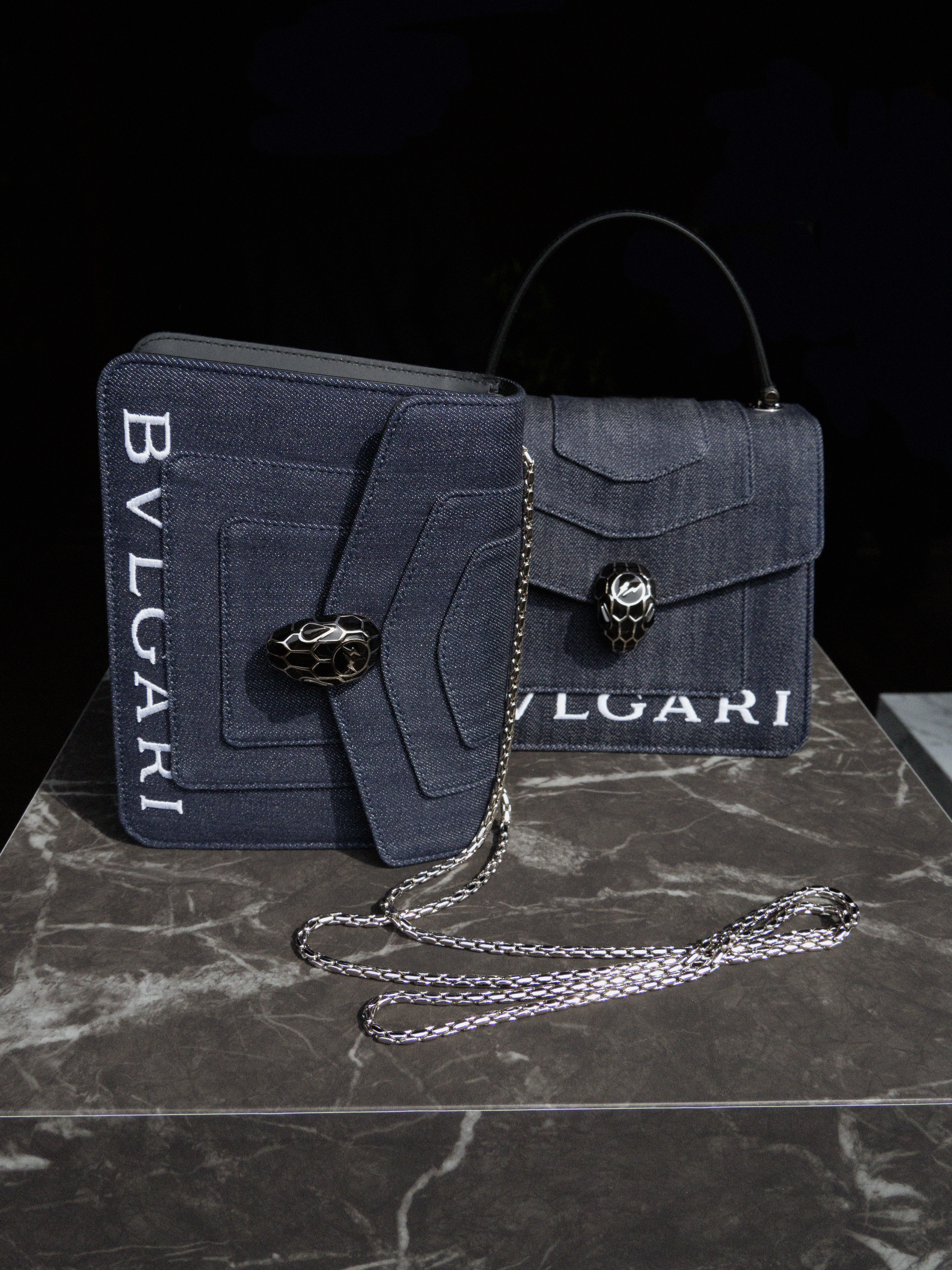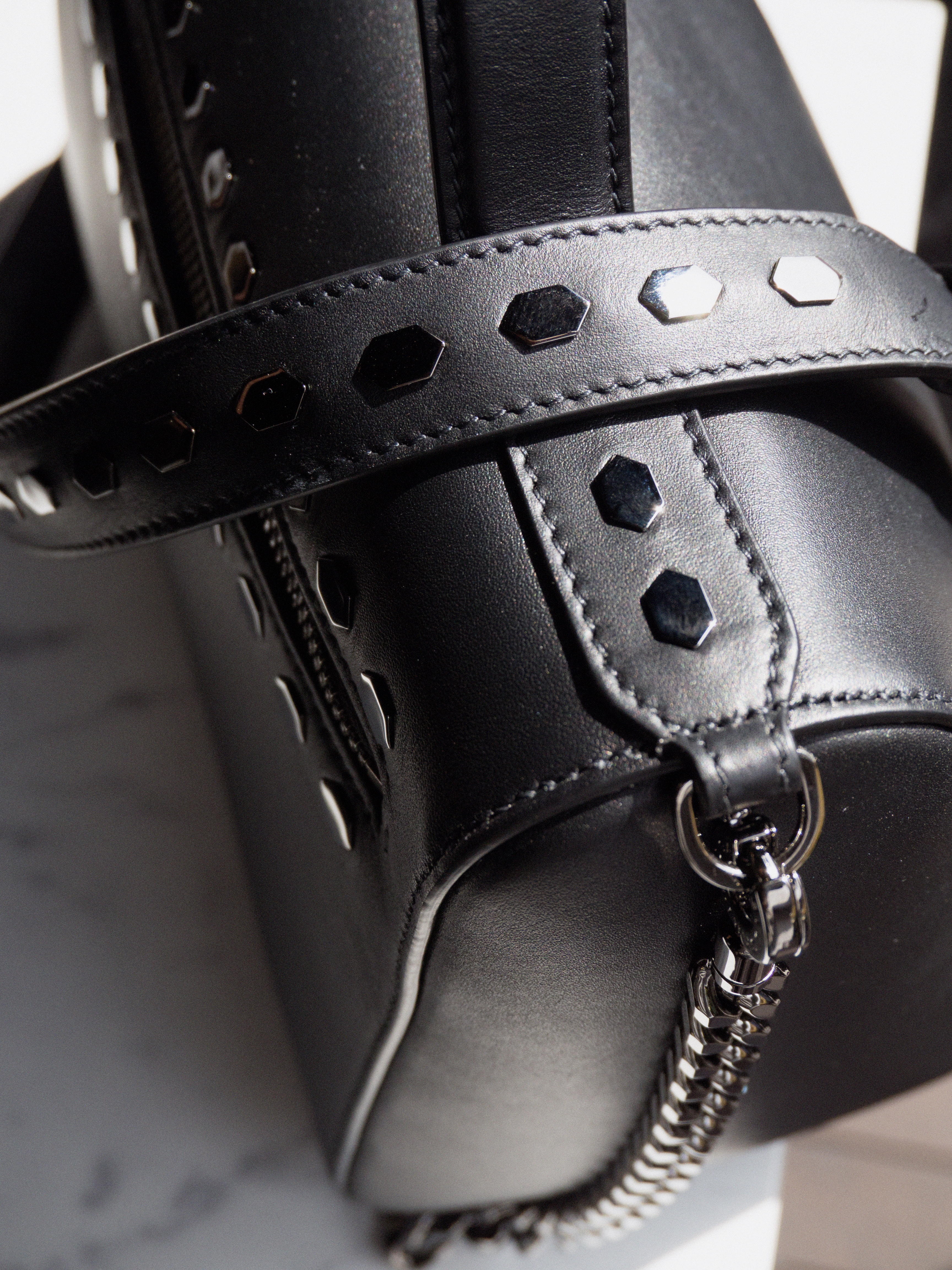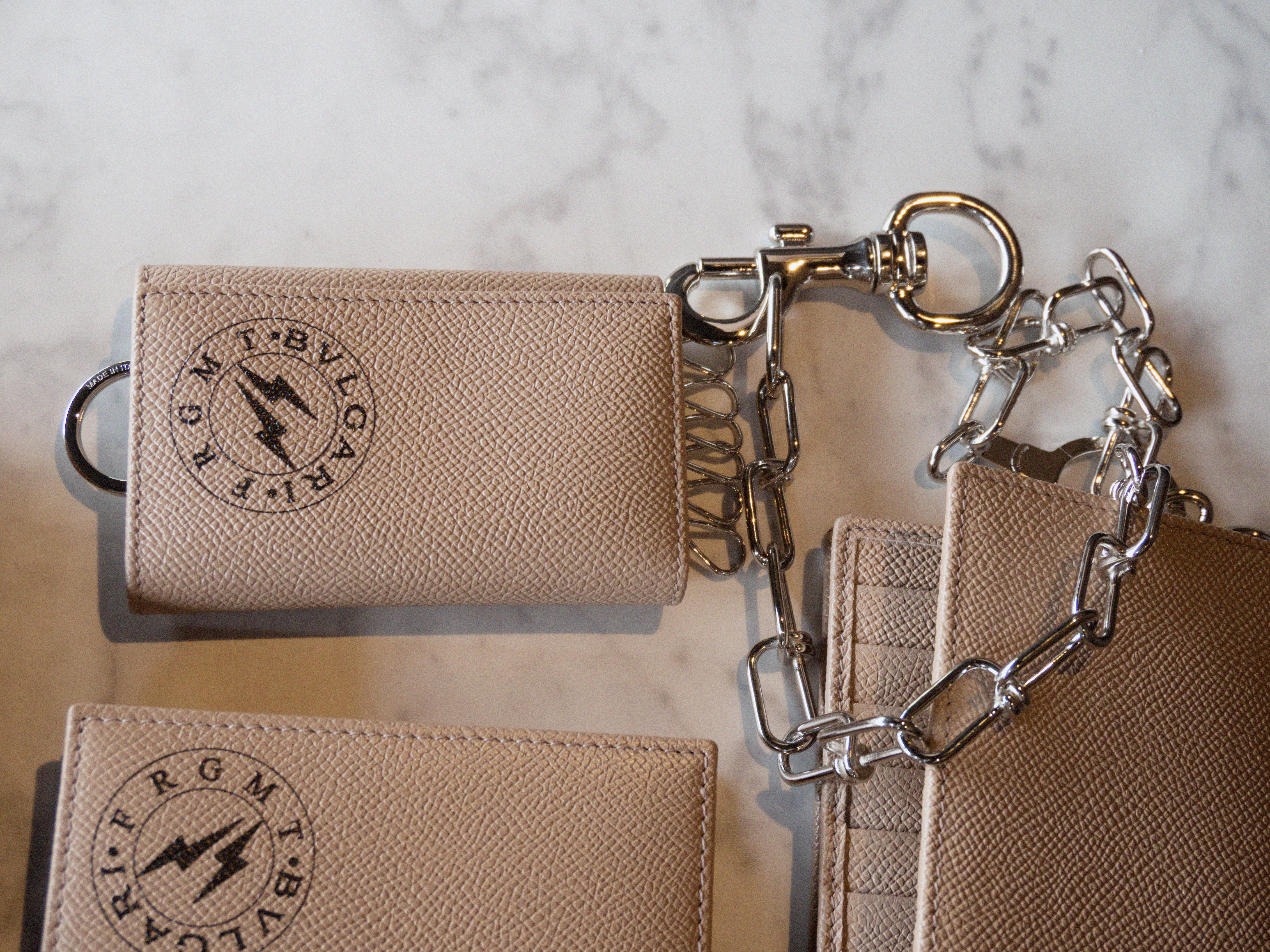 ――The studded bags of the "Serpenti" collection are closely related to the roots of Mr. Fujiwara"70Age punk"I heard that was the essence of design.
I agree. The hexagonal pattern resembling the snake coffin in the "Serpenti" material resembled a punk coffin, so try to use it well. this time,PEEL&LIFTHosoya (Tsuji) also had a meeting with a design studio in Florence. Another capsule collection different from "Serpenti" "BBI also talked to him about the fragment tote bag, and the wallet chain was the prototype of what Hosoya-kun made the dog's chain that Johnny Rotton had as a motif. I wanted it to be chrome-plated for luxury and finished with Bulgari quality. I do not know if Bulgari thinks this is a punk, but after all"I want to leave a scar"Because there was that (laughs). I really like it and I've been putting it on since I received the sample.
――For example, do you feel that unexpectedness is required while you are collaborating?
I think that there is such a part, but the goodness of the luxury brand"Heritage"But that's the balance, right? If the brand does not have standard and heritage things done well"Changed"It will not be possible. Naturally, Bvlgari is doing such a thing well, so I would like to use it as an excuse and use it as an excuse, saying, "If I asked Hiroshi Fujiwara, I would do something like this." (Lol). In fact, I understand myself as such a role, so I try to enjoy myself at the same time, so as not to get in the way, no matter where the other party is.
――​The 'BVLGARI X FRGMTI felt that something like the entrance to the new Bulgari was opened. Did you ever think of a figure that you really want in your bag?
If you like fashion, and of course you know Bulgari but have never bought it, it would be nice. It is difficult to put into words, but the position of Bulgari's standing is different from the so-called fashion.
――Like being on the clouds.
That's true. I think that this is an image of a real celebrity, so this time it would be nice if someone who enjoys casual fashion should bring it away.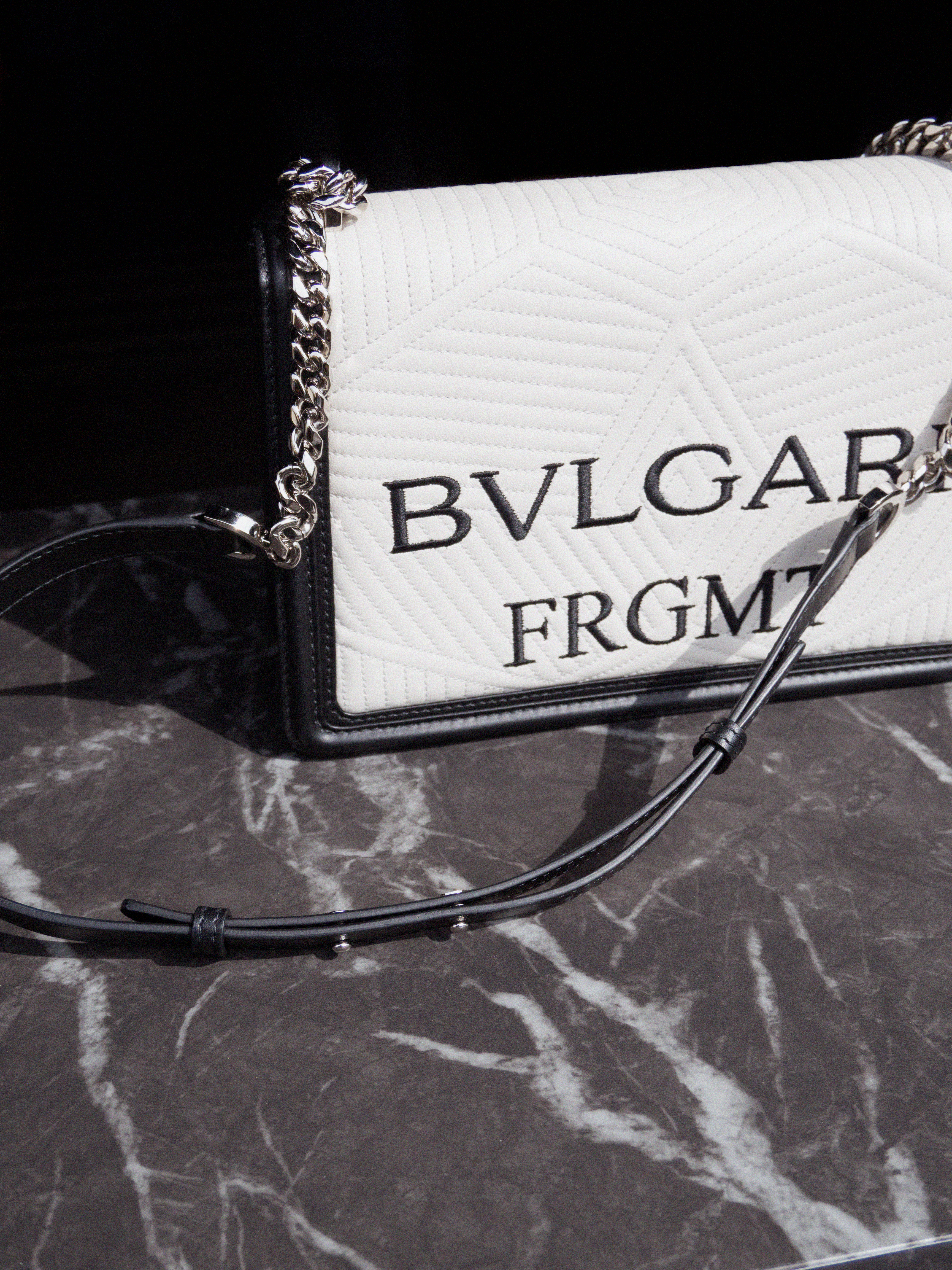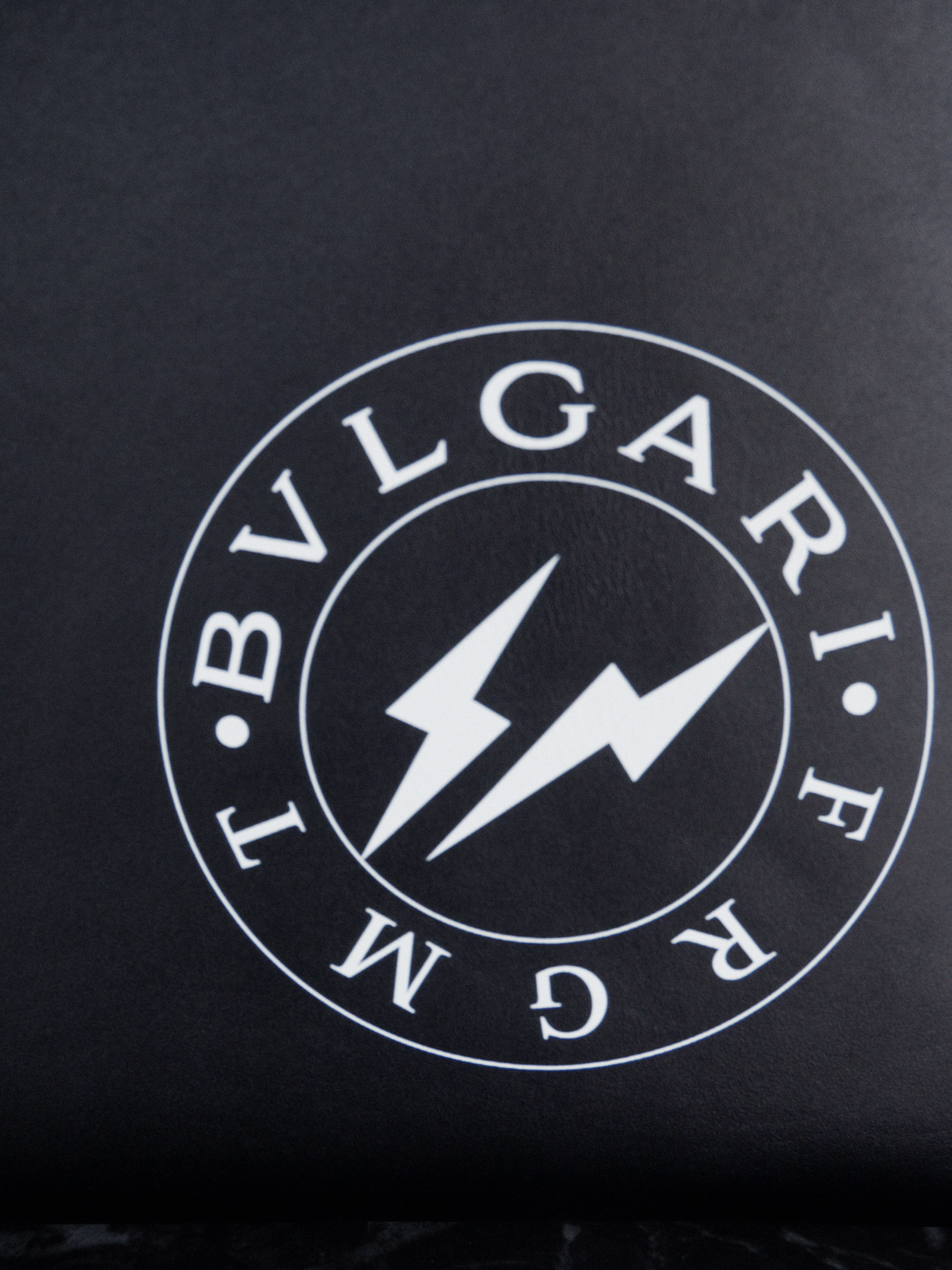 BVLGARI X FRGMT:
Hankyu Umeda Main Store  1FSmall stage
Date: 2019, '6/5Day (water )~ 6/11Sun (Tuesday)
Address: Hankyu Umeda Main Store  1FSmall stage
Tsukada-cho, Kita Ward, Osaka City, Osaka Prefecture8-7
TEL: 06-6313-7720
Opening hours: Sunday to Thursday10:00-20:00 /Friday Saturday 10:00-21:00
Hankyu Men's Tokyo  1FMain base
Date: 2019, '6/5Sun (Wed)- 6/18Sun (Tuesday)
Address: Yurakucho, Chiyoda-ku, Tokyo2-5-1
business hours:11:00-20:00

For inquiries, please contact the following Bulgari Information Desk
TEL:03-6362-0100 
business hours:10:00-18:00* Closed on weekends and holidays
Official site