2015.12.24
6542 GMT-MASTER
From 1955 to 1959 it is the only GMT without a crown, manufactured as Ref.6542. Amongst bakelite bezels, is the first MK1 bezel model the pinnacle of luminescent large Maxi Circle Mirror Dials?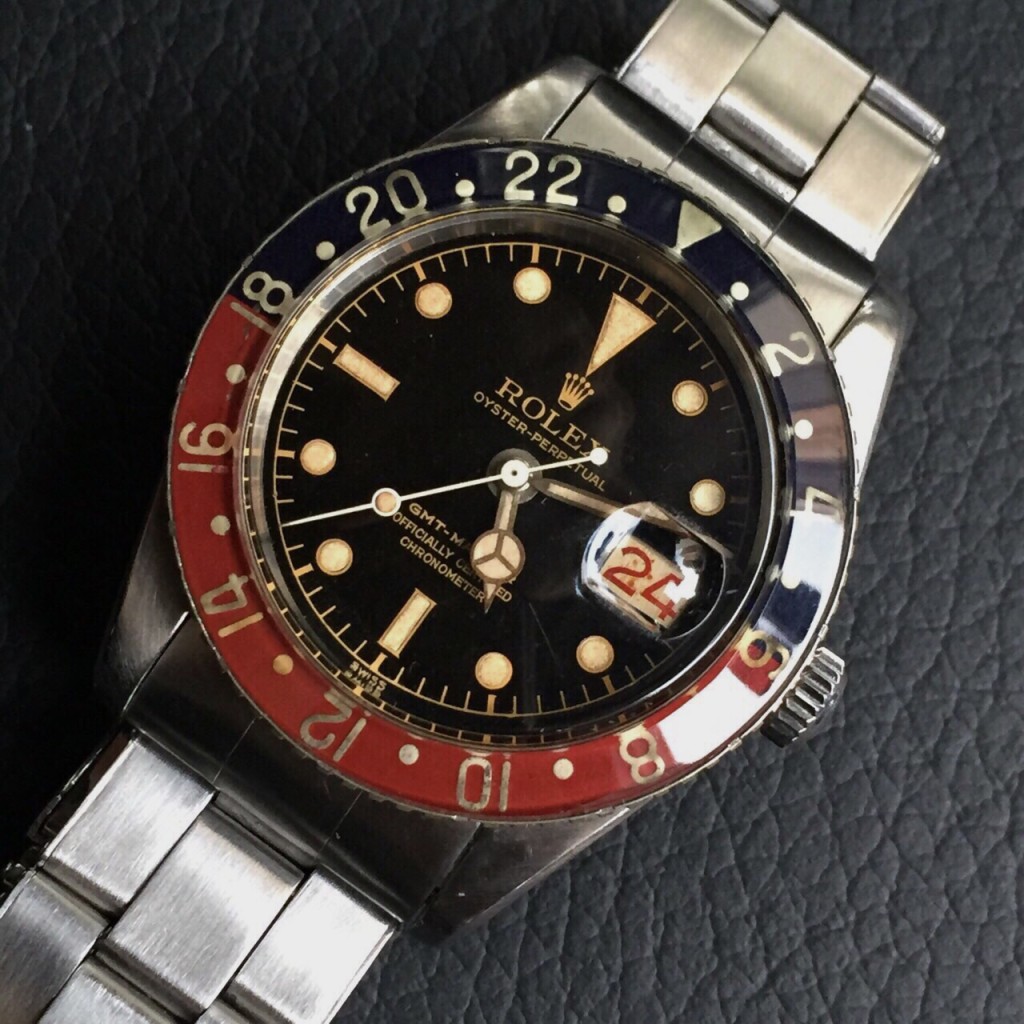 With odd numbers missing, the blue/red border on the bakelite MK1 bezel falls between the numbers 1 and 8. Even if I were to give an evaluation, the conduction of the bakelite bezel is a life-line.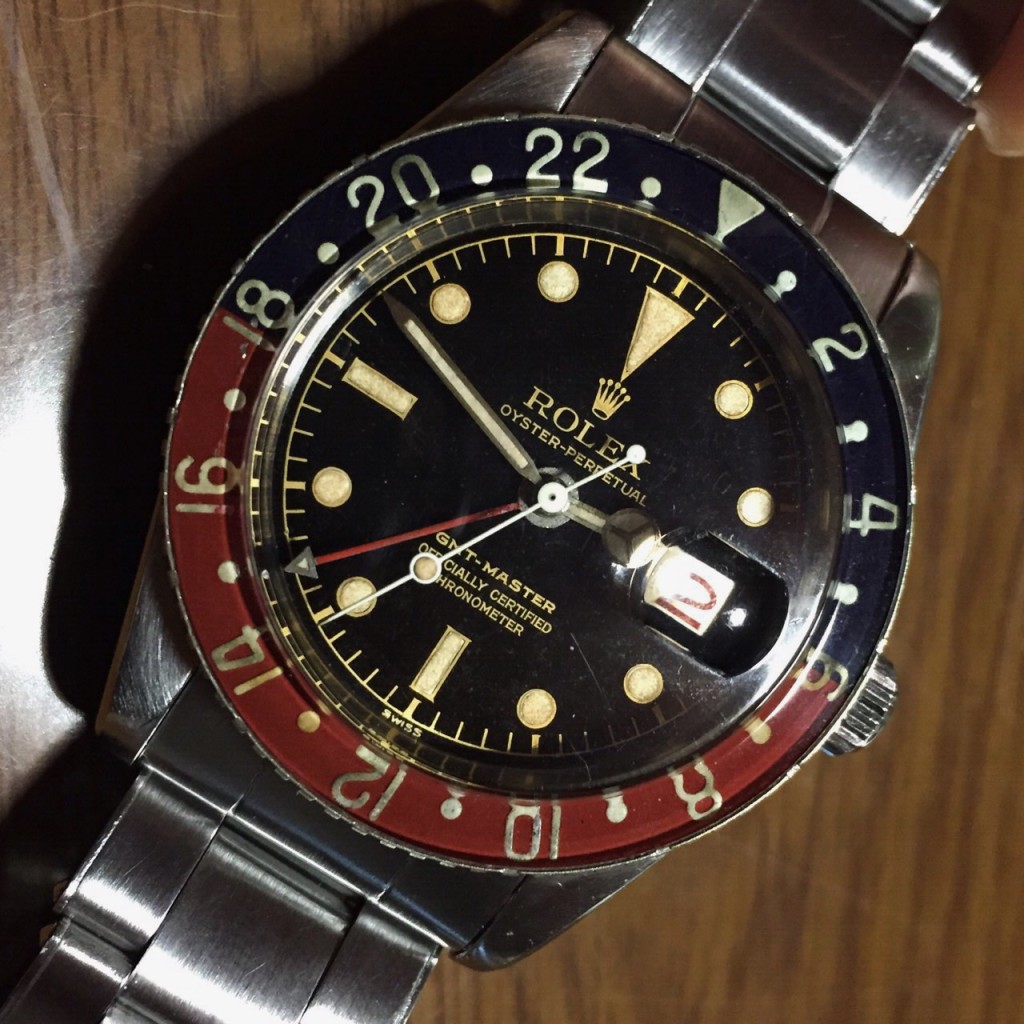 Here, luminescent type is small, and the impression of this piece is mature. The bezel has slightly deteriorated but this is impression it carries now.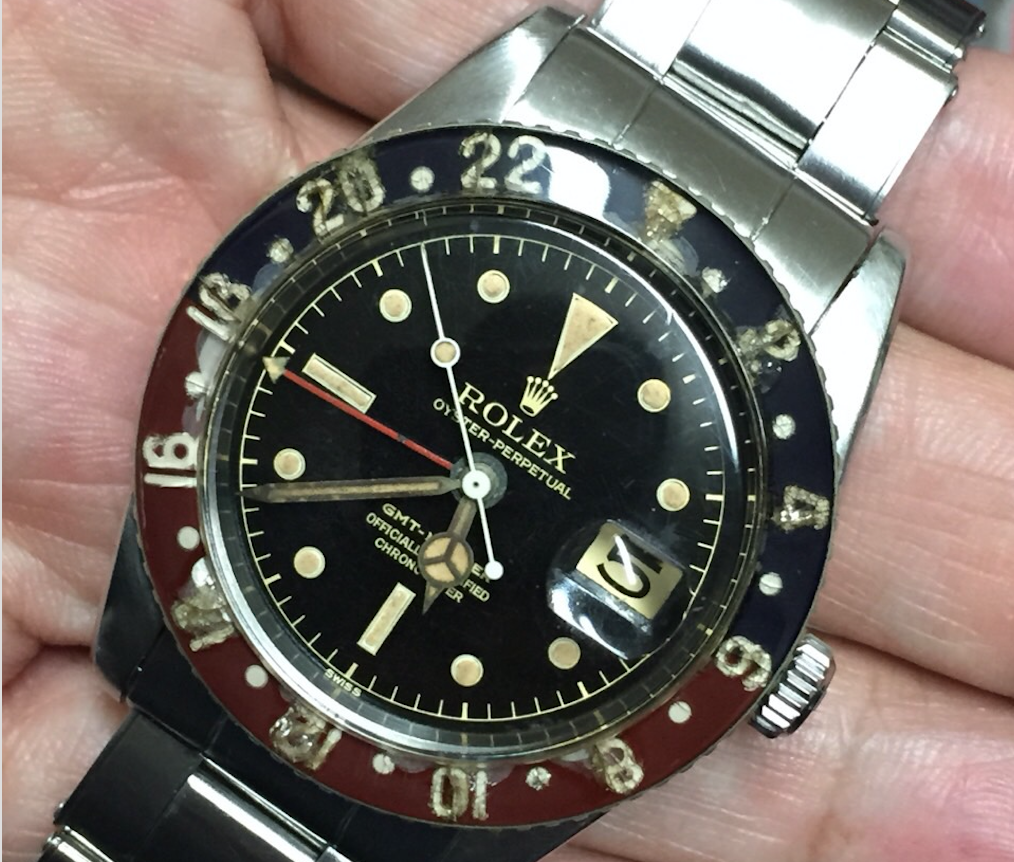 With the exception of Daytona coming out in 1960 or later, a ROLEX as per 1960–1963 feels like one of the major boundaries. When it immediately come s to the last model, I could say that it feels larger than life. The reason again being the mirror dial and minute circle, without a crown guard I guess. However, the paradox is that the model has not soared in popularity despite paint being changed as it evolved and the crown guard developed in the pure sense of something you would call a watch.
But we should not forget the fact that "just because the current model has continually evolved, the overall value of a watch is guaranteed." In other words can the latest model of what there is for both models of cars and watches be vintage?