2018.08.07
What's the line-up? Behind-the-scenes of THE CONVENI product meeting, vol.2
'THE CONVENI' opening takes place on August 9th. Continuing on from the previous vol.1, we preview some of the items being rolled out, along with exclusive coverage of the product meeting for THE CONVENI, the single most stylish convenience store around.
Photo, Shoichi Kajino | Edit & Text, Mio Koumura
>>THE CONVENI – From the site of product meetings vol.1
DAY 3: Sandwiches and Snacks
Onigiri (rice balls), sandwiches, and a drinks display shelving is absolutely necessary for a convenience store. That is why items were also being made to be arranged on those shelves. The onigiri is a mini towel, with a bandana inside of sandwiches.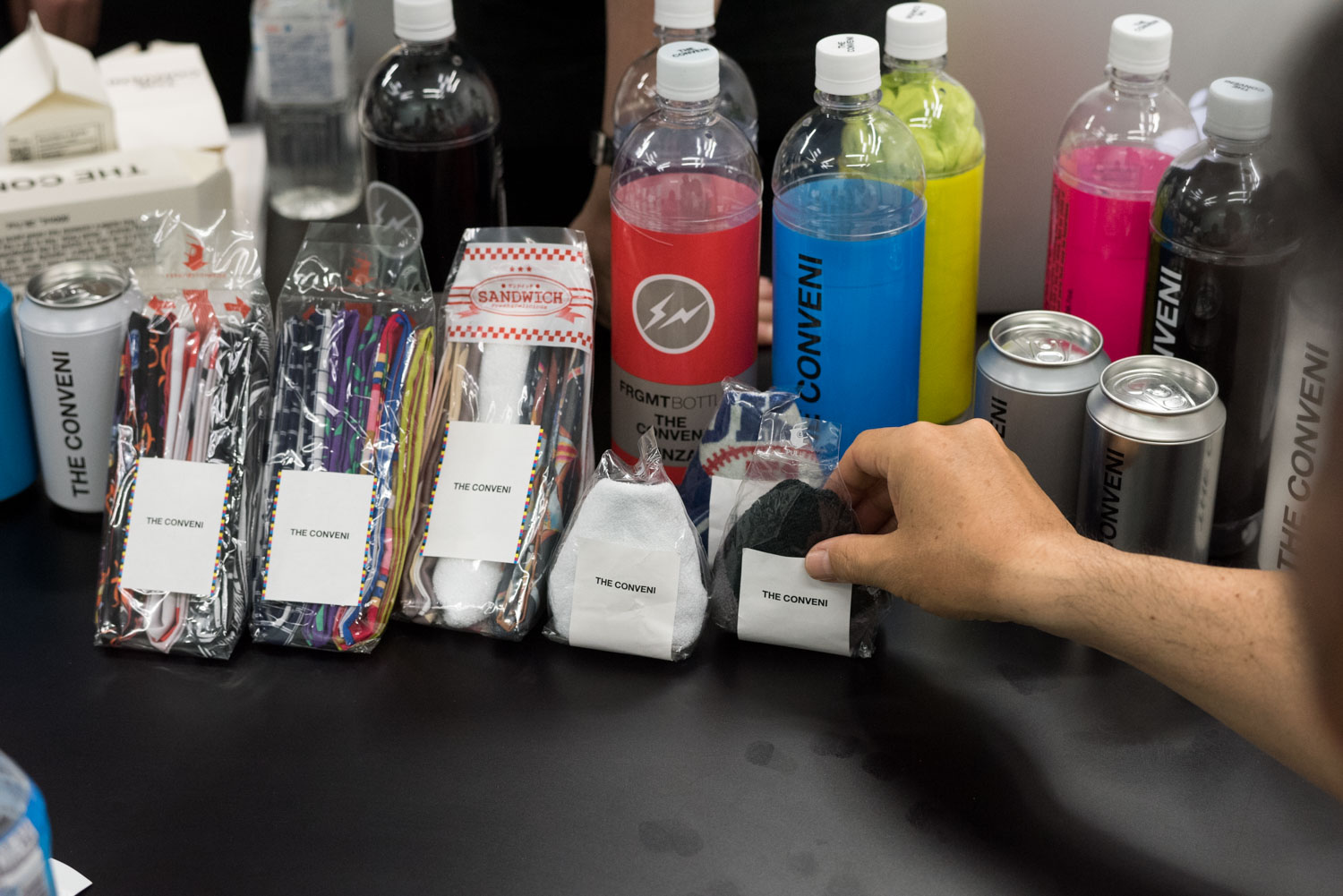 There's an abundance of different drinks, from soft drink bottles and canned drinks, to cartons of milk. But what's inside ...?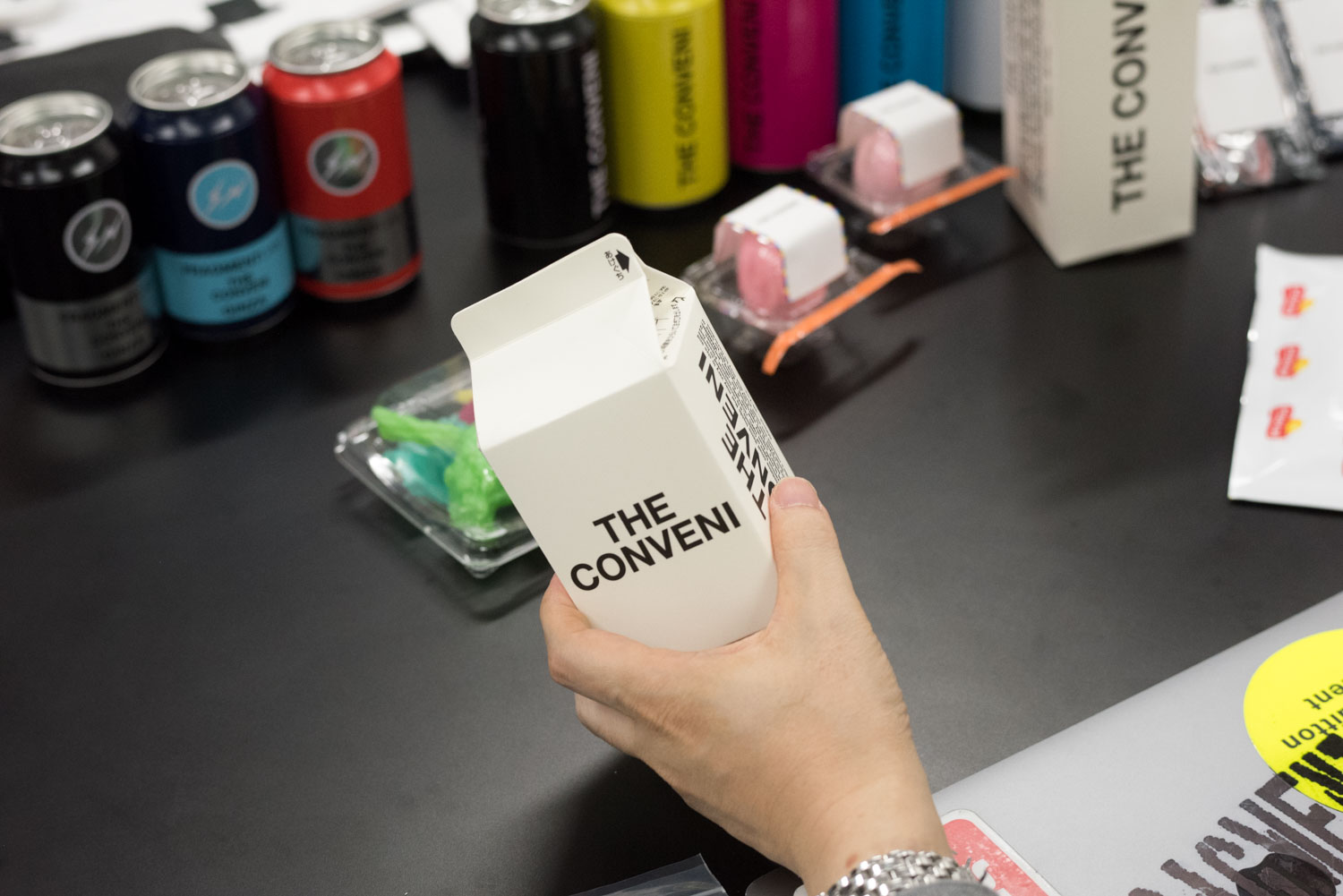 I come across a little pink hot-spring egg. And this seems like it's made of soap. Thinking "is this a salad?", a prototype that seemed to be left undecided and hanging in the balance was put to one side with a few words from Fujiwara —"I wonder if is this good enough (haha)."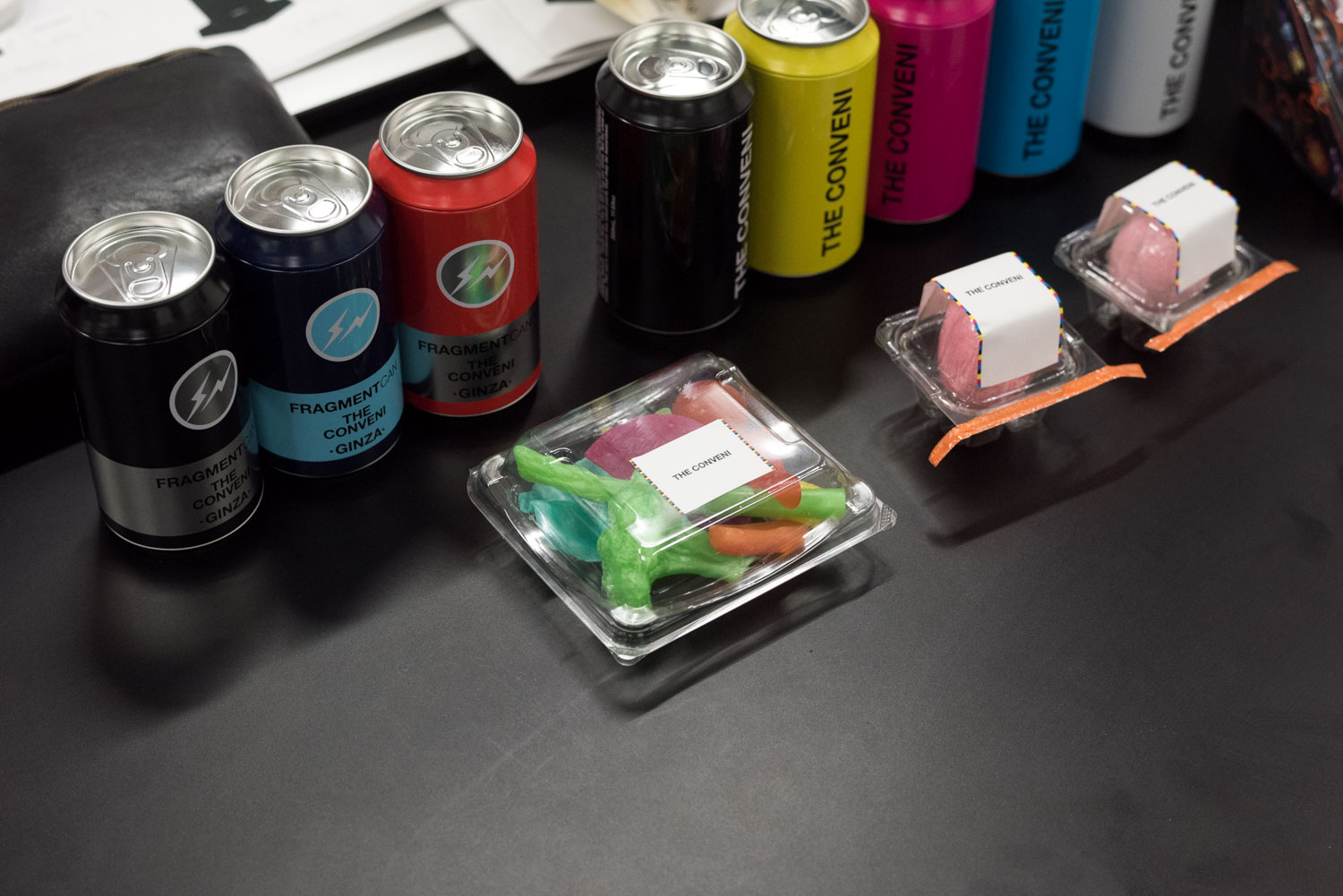 DAY 4: Hidden In-Store Collaborations
We set up a temporary shop at today's meeting by bringing convenience store display shelves to the space next to the meeting room. What happens when you actually arrange them? We'll look at what the actual atmosphere is like and inspect each item. Fujiwara is also curious. On display shelves, there are collaboration items that have yet to be released.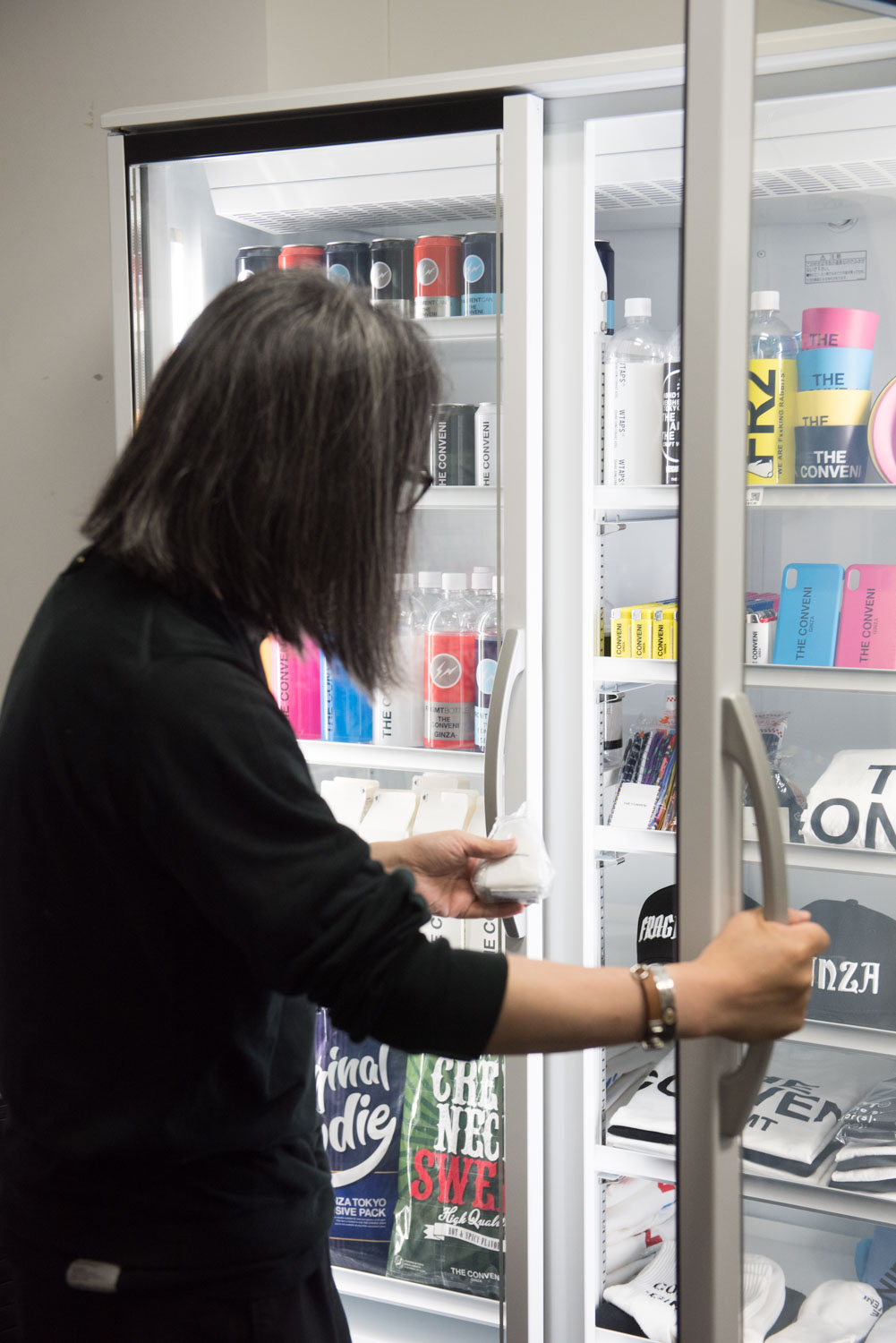 There seems to be magazine shelves, umbrellas, miscellaneous goods are also included, and the degree of reproduction seems high.
By the way, the 'Journal' themed magazine shelf seems to be displaying magazines with the cooperation of 'Magnif', an old book store in Jimbocho, and seems to feature old magazines every month.
According to Jun, the Operations manager, "More items are being planned, but we'll adjust it up to the very last minute!" It opens August 9th. Items are being steadily introduced on SNS already, but please make sure to check the full story by actually visiting 'THE CONVENI'.
■ THE CONVENI
B1, 5-3-1 Ginza, Chuo-ku, Tokyo
Official site