2018.08.05
What's the line-up? Behind-the-scenes of THE CONVENI product meeting, vol.1
'THE CONVENI' opening takes place on August 9th. As might be expected from "the smallest, most well-stocked store", the number of items being planned, such as original, collaboration, and limited items to be concerned about are more than ever. Ring of Color snuck in on the product meeting being held for the opening. We preview some of items together with exclusive coverage of the production meeting coverage for 'THE CONVENI', the single most stylish convenience store around.
Photo, Shoichi Kajino | Edit & Text, Mio Koumura
DAY 1: Sweets and Uniforms

On this day, in one room somewhere in the city, sweets are in the middle of being chosen to be lined-up in the shop. As Hiroshi Fujiwara says when interviewed, "I slightly regret that I chose this concept (laugh)". The number decided on during the roughly hour-long meeting is enormous. We pick up products to be lined-up, sometimes checking their taste, and amicably decide which is okay and no good, one after the other.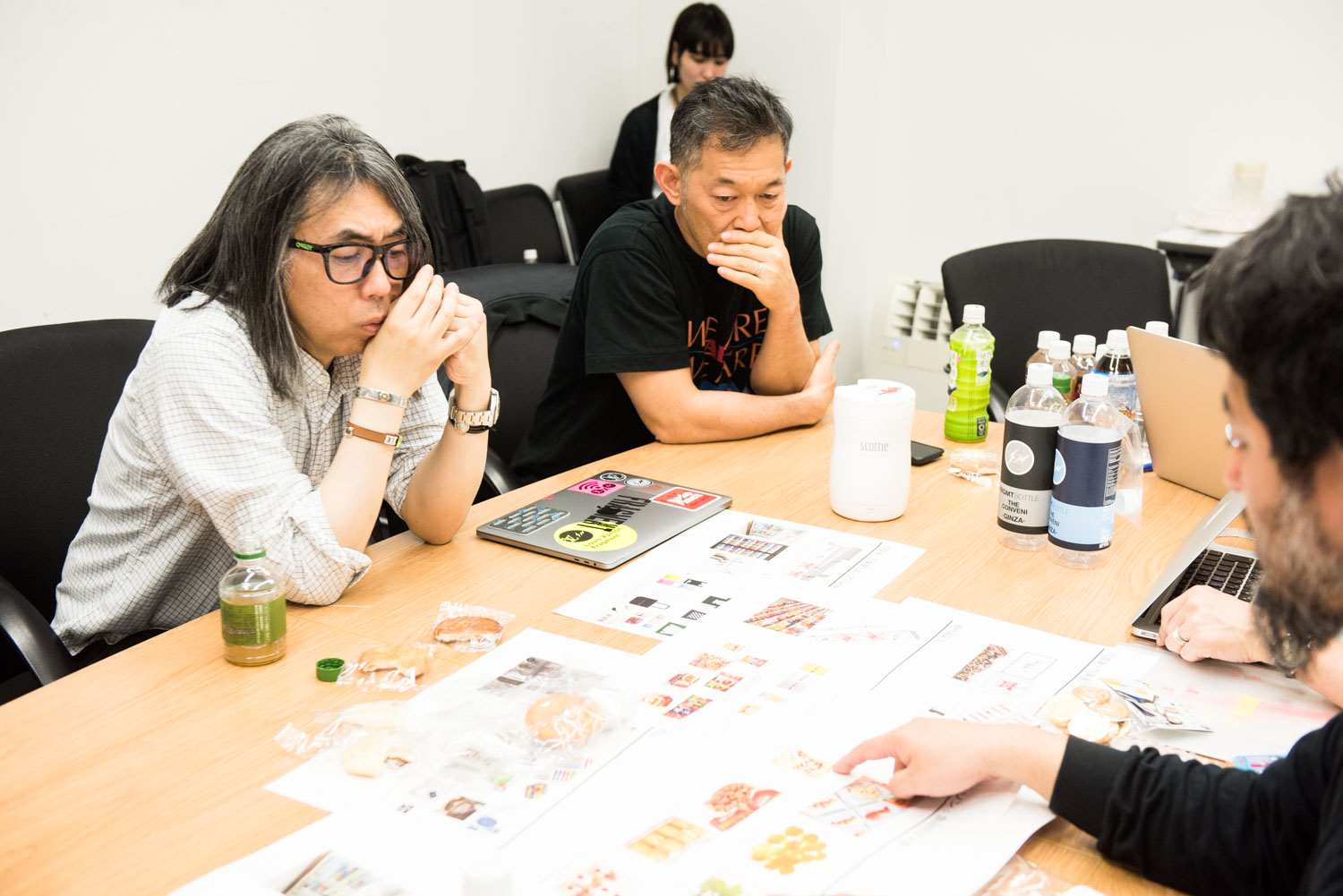 The highlight of the day is 'Umaibo' packaging. There was a proposal for Umaibo to come in a special package, adopting the convenience store name and color palette which closely followed the original.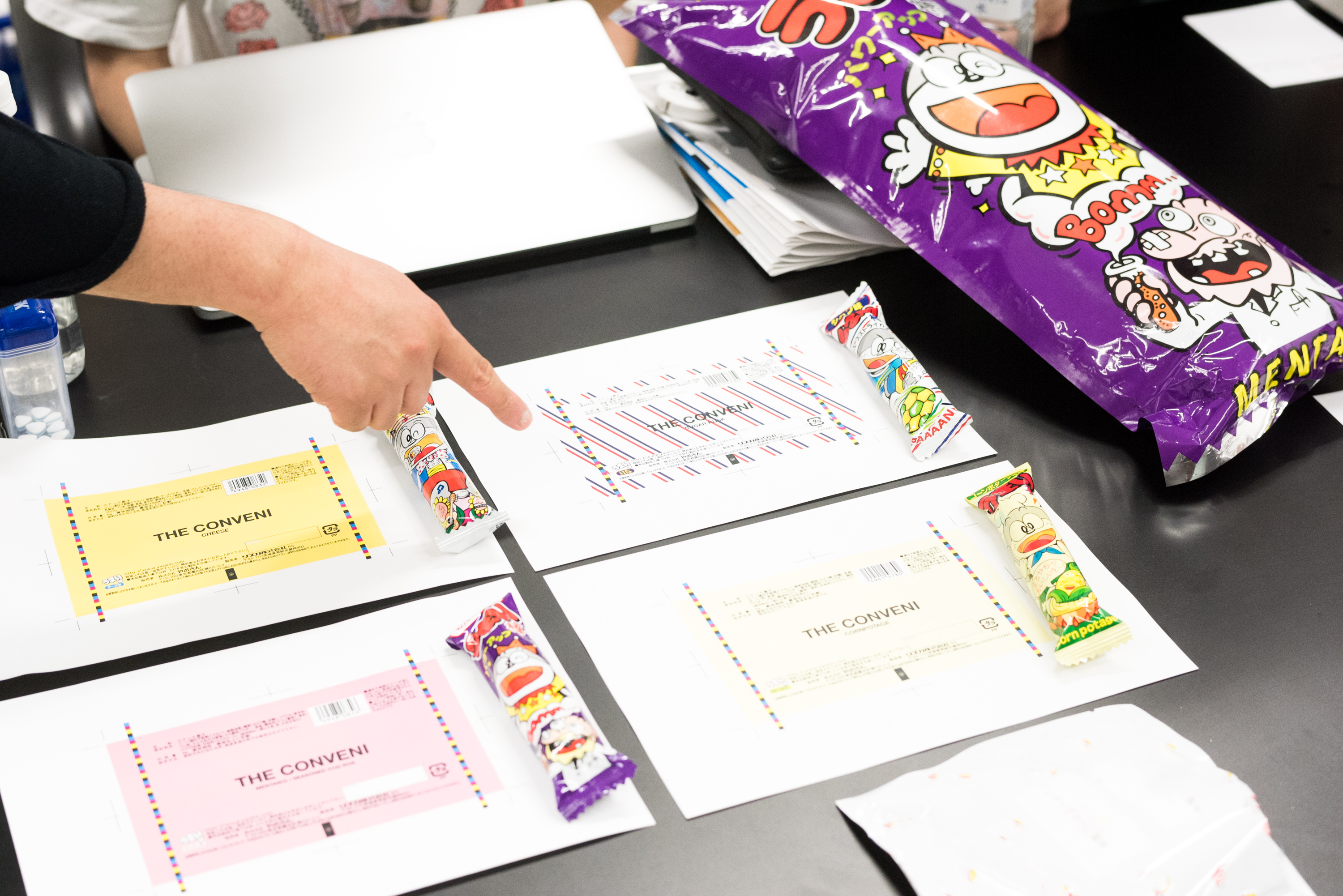 Incidentally, afterwards, we reviewed the design and changed the design below. The Fragment Design logo and CMYK band are printed and stylishly finished.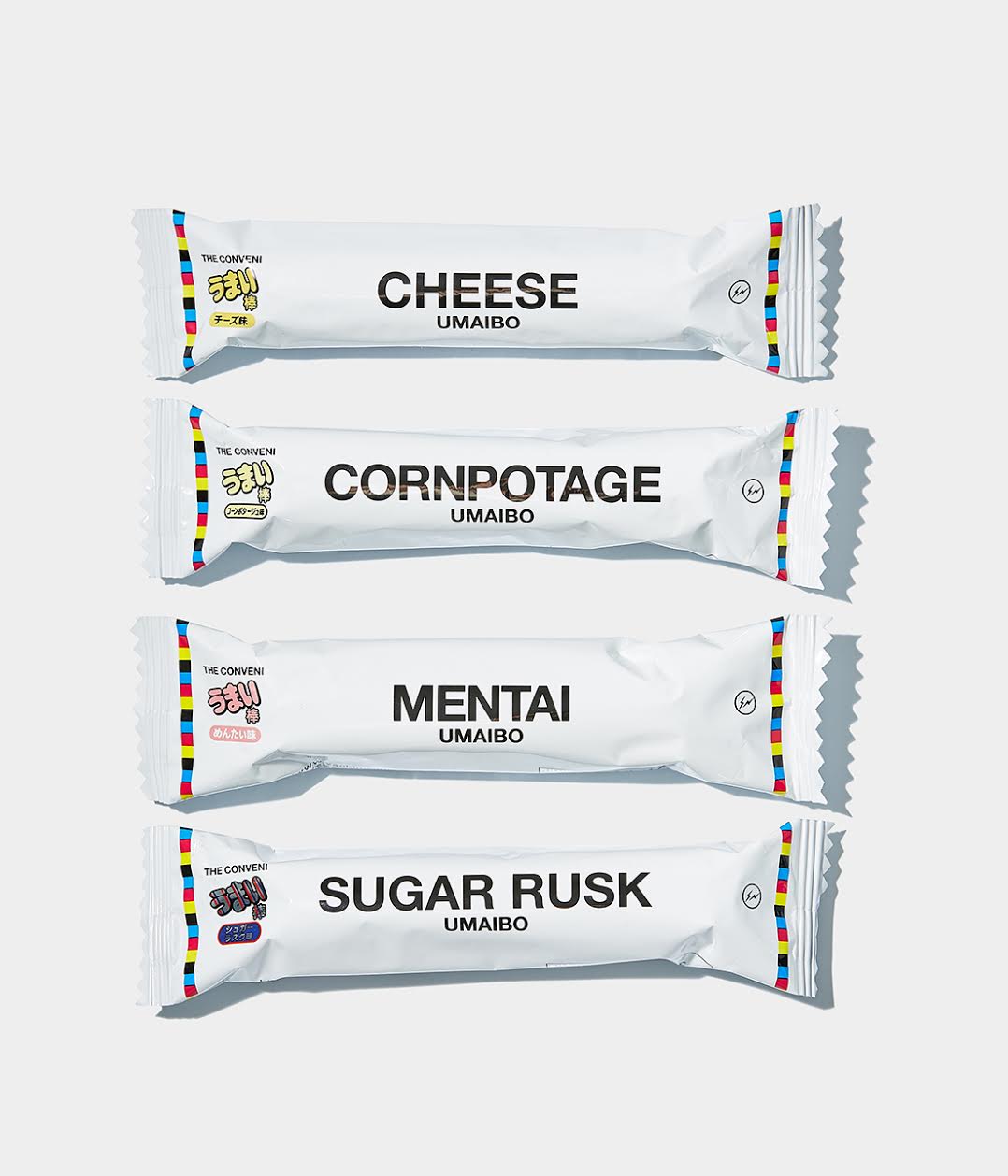 After sweets, Jun in charge of Operations, checks that "store uniforms were also finished". Short and long sleeves shirts are available, both with an open collar and color block similar to the logo printed on the chest. The logo that goes on the left side really complements the store's 'combini' like atmosphere.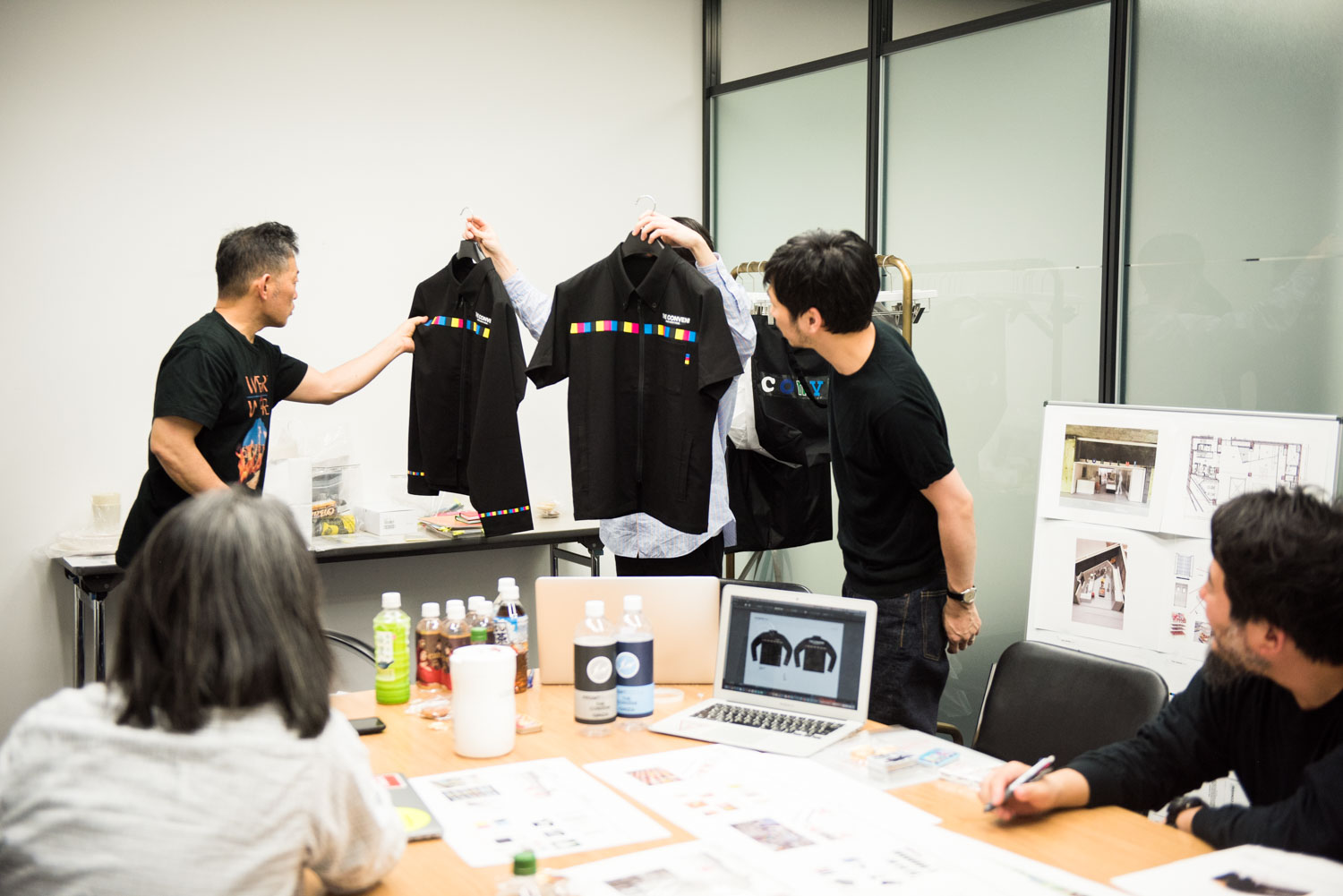 DAY 2: Shopping bags
It's two months until doors open. The size of shopping bags goes up on the agenda at the production meeting today. The shape of carrier bags should be a vinyl bag like "this". It's tested putting in magazines, checking prototypes, prepared in large and small sizes.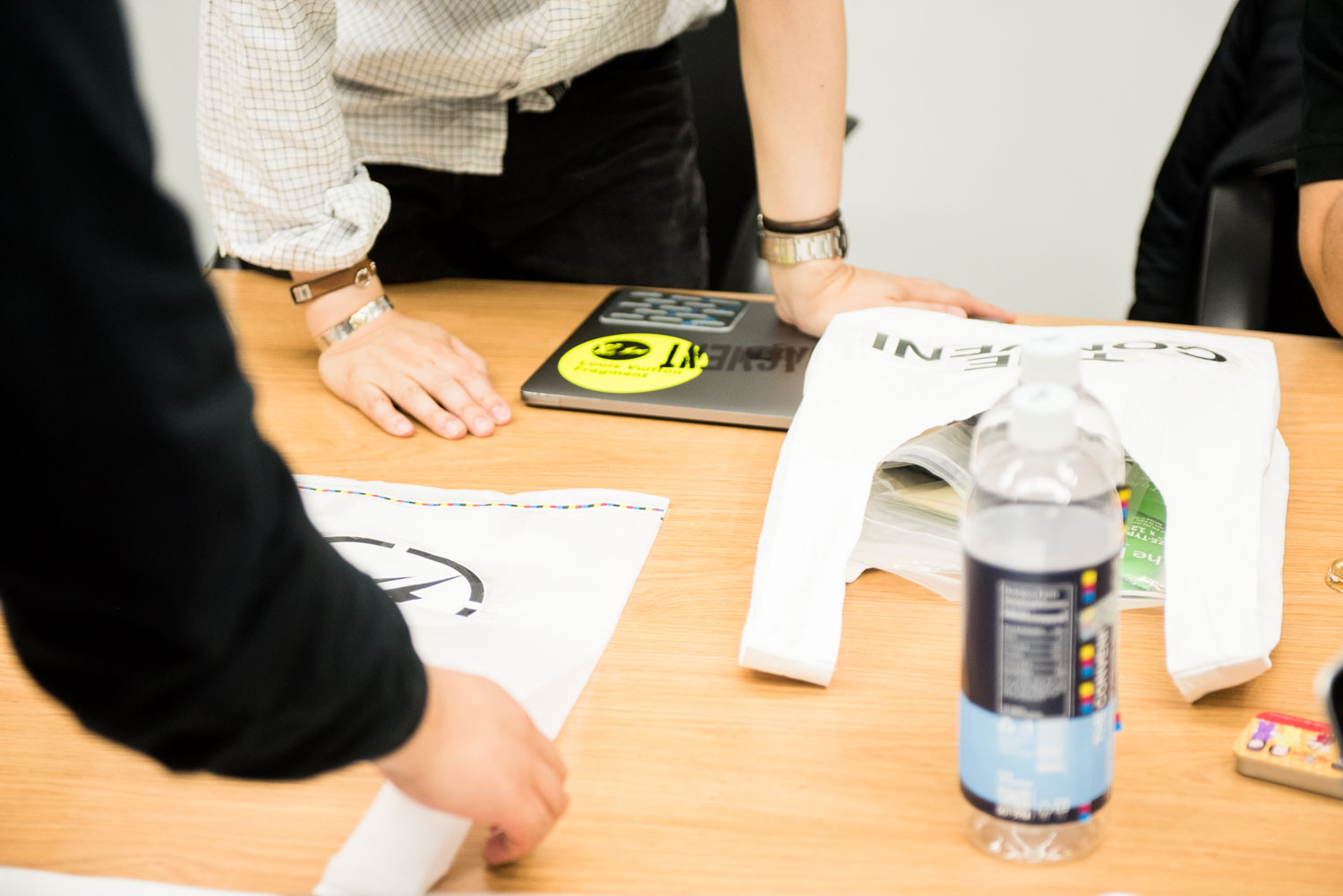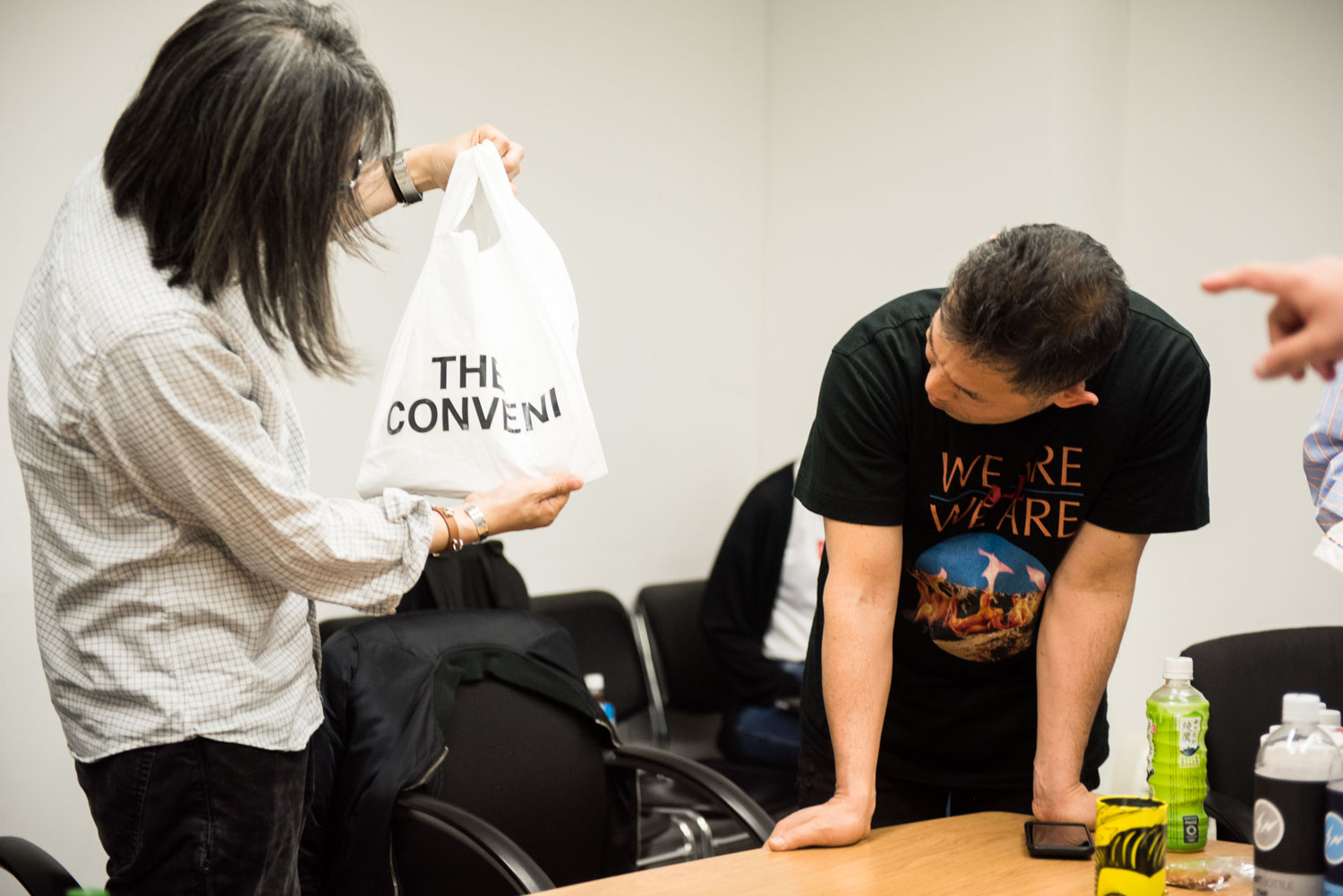 Cotton fabric tote bags with logos also popular also at 'the POOL aoyama' and 'THE PARK·ING GINZA' will also appear at the convenience store. It seems that various of logos and sizes will also be prepared here. As for the biggest size of bag, the advice from Hiroshi Fujiwara is "wouldn't it be better worn on the shoulder?"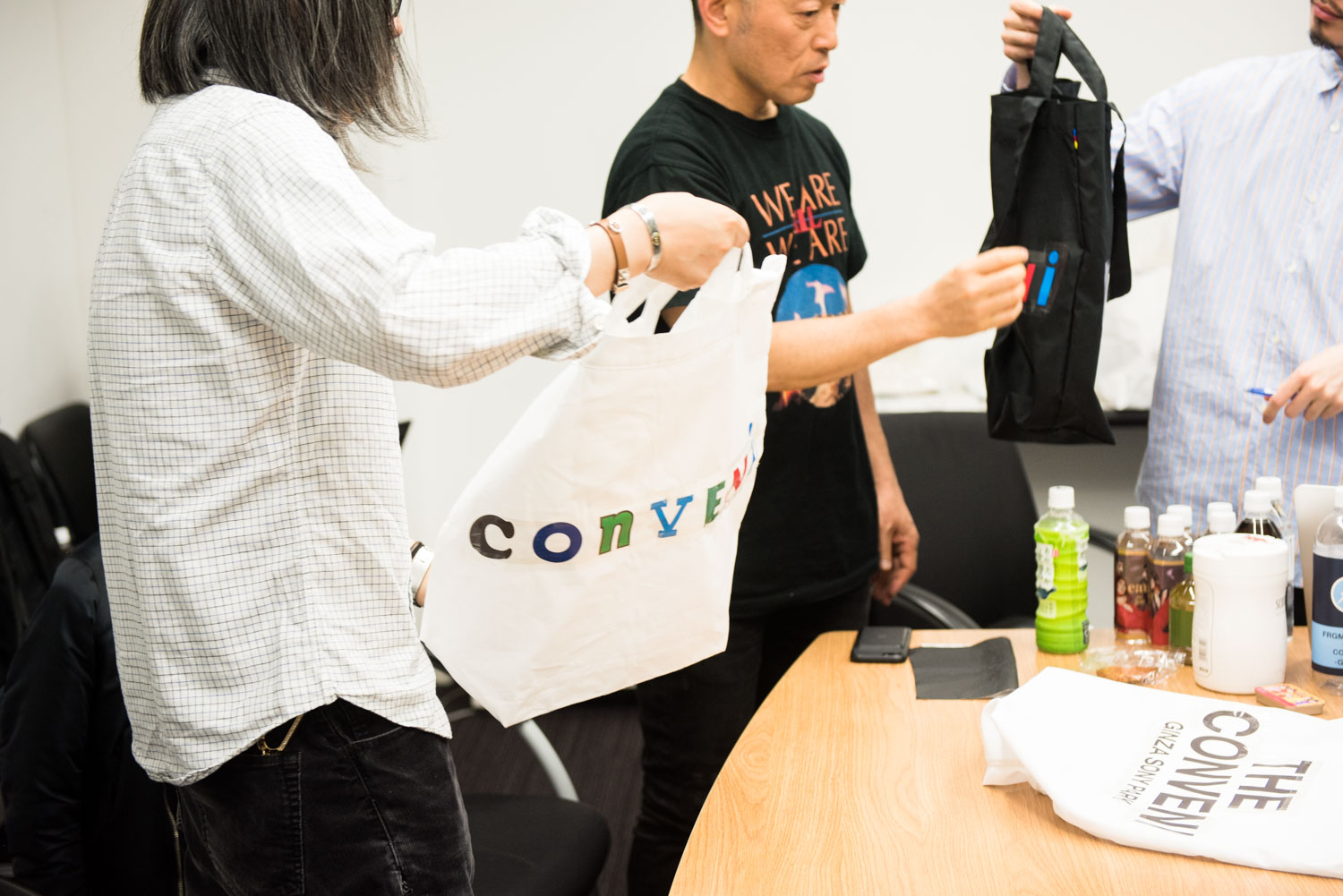 >>THE CONVENI-Continued from vol.2 from the scene of product conference