2015.12.16
3D Premium Mask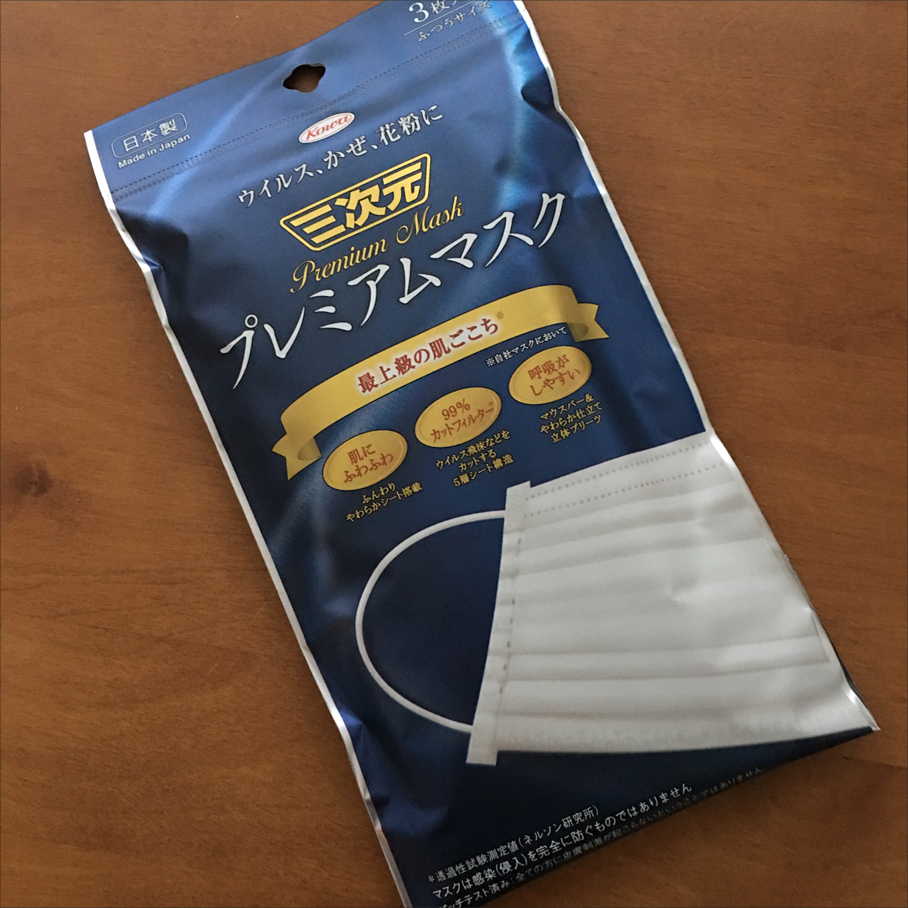 At this time of year when on board public transport wearing a mask is a must when moving around.
In particular, I always wear after a meal on international flights, but it can come off while sleeping, makes for a bad fit and generally uncomfortable to wear: there's no sense for it to be so loose. It's also pretty annoying,​ ​but I found​ ​something that's quite good.
As I said, it's Premium so the price is slightly higher. Nonetheless, the price is not out of reach and good value for money. Wearing this could become a habit!