2016.09.26
PHILIPS GENEVA 4
11月のフィリップスの出品予定の時計が少しだけ公開されました。まさかの 6263パンダのTIFFANY が出てきましたね。しかもこの書体。この個体の存在は知りませんでした。これは驚き。
これは、OysterDown以外のPNでは過去最高額を記録する可能性もきっとありますね。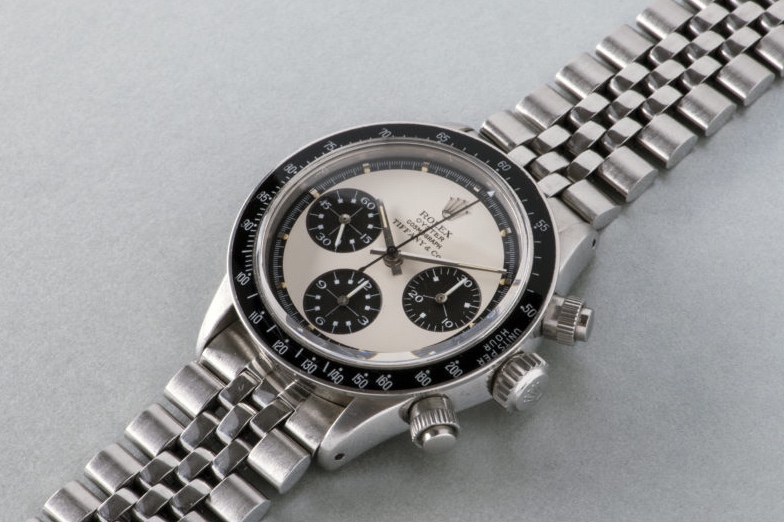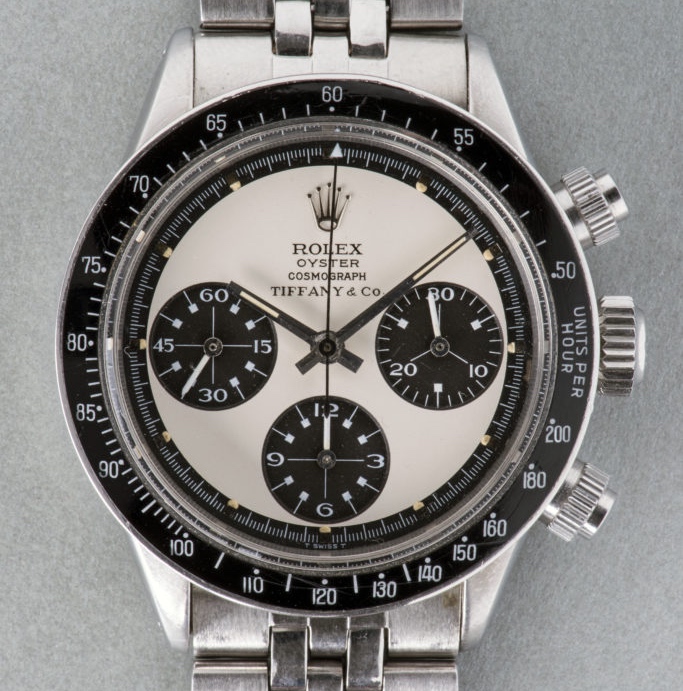 RPLEX6263  Daytona "Paul Newman Panda" Tiffany & Co.
This fresh-to-the-auction market and previously unknown reference 6263 Cosmograph Daytona "Paul Newman Panda" is, according to scholarship, the only known and correct example retailed by Tiffany & Co. Rolex's exotic dial for the Cosmograph Daytona, with its Art Deco-inspired flare, became known as the "Paul Newman" after the famous actor who wore one for many years. Its combination of utter rarity, exclusivity, and superb state of preservation make this one of the most important and valuable Daytonas in the collecting community, and a trophy watch worthy of a prominent place in the world's finest collections.
Estimate: 250'000 – 500'000 CHF
そして次は6239 PN 赤巻の LINZ が。こちらも、かなり珍しいモデルです。これも相当に高いEstimate。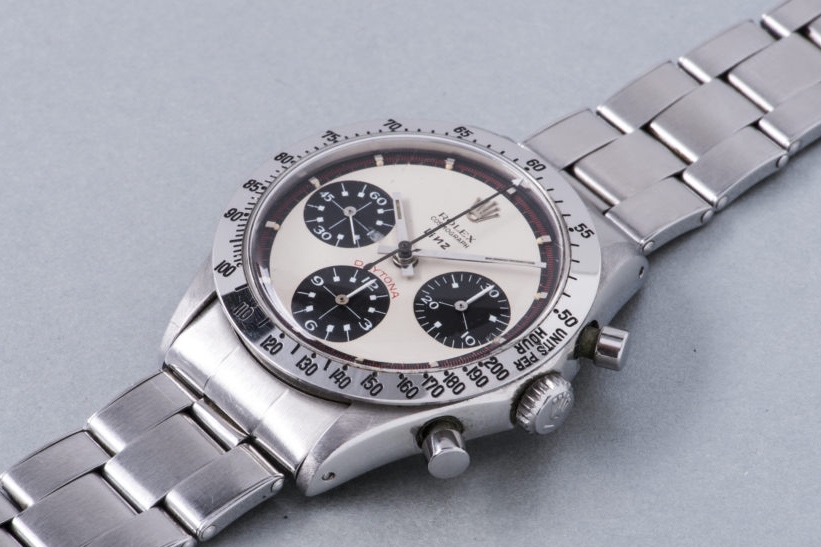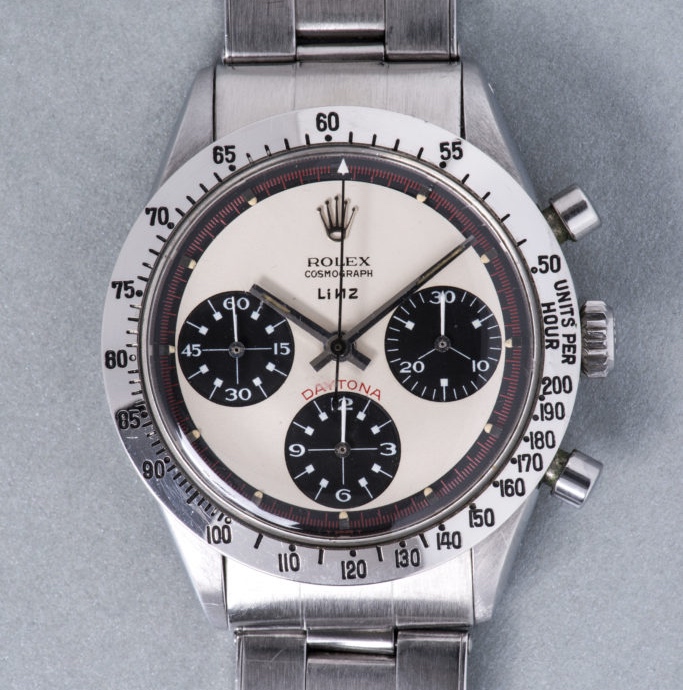 ROLEX 6239  Daytona "Linz Paul Newman"
Exceptionally rare and stunning, the present Rolex Cosmograph Daytona, reference 6239, is fitted with the only known Paul Newman dial bearing the prestigious "LINZ" retailer signature. This Texas-based retailer was founded in 1877 and for generations, was one of the U.S.'s earliest and most influential luxury watch retailers. Made in 1968, it is one of the rarest examples of the Daytona reference 6239 known to exist. Linz's unforgettable logo, with the letter N printed backwards, adds an eccentric and enchanting element to the dial that makes it extremely desirable to collectors.
Estimate: 200'000 – 400'000 CHF
さらに6538のチョコレート・ボンド。こちらもサブマリーナの記録を更新するかもですね。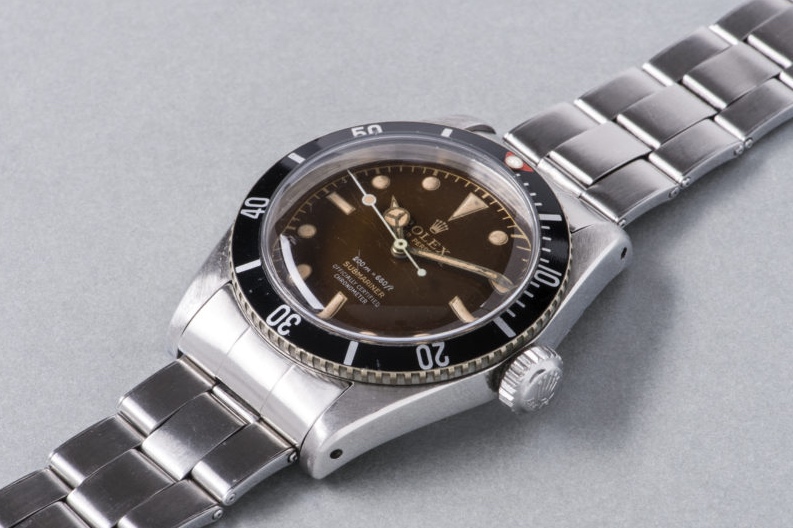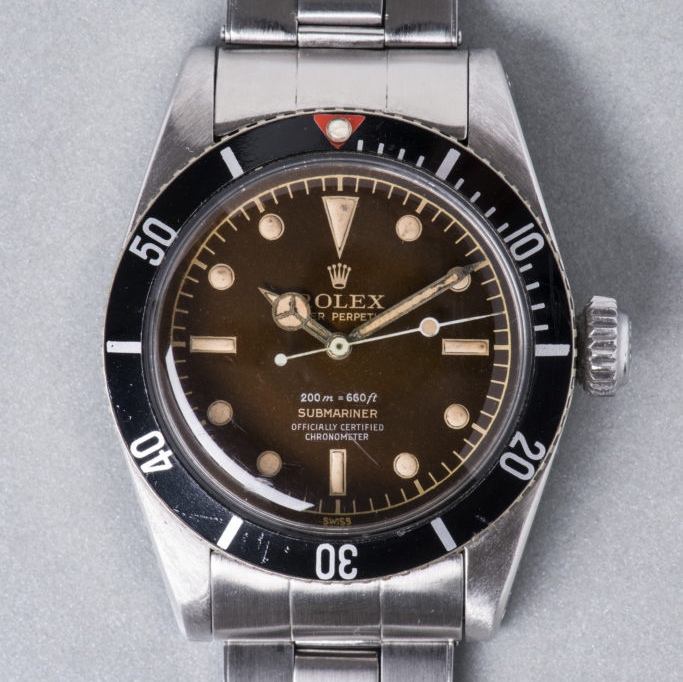 ROLEX 6538  "James Bond" Submariner 4-Liner
Made in the 1950s, Rolex reference 6538 is known by two nick names, the "James Bond" due to the watch's appearance on Sean Connery's wrist in Dr. No, and also by the name "Big Crown" due to its oversized winding crown. A rare and highly desirable "4-liner" variant referring to the four lines of text found on the dial at 6 o'clock, this watch is in our opinion, the most important reference 6538 known in the collecting community due to the spectacular "tropical" dial having aged to a superb and uniform shade of tropical brown. Due to its overall immaculate state of preservation, the present watch holds the record for the highest price ever realized at auction for a Submariner, further highlighting its importance. It is an ultimate trophy for collectors of rare Rolex sports watches.
Estimate: 300'000 – 600'000 CHF