2021.01.17
MADSAKI's version of "The Kiss," adding color to Fleurs d'été's signature cake box, turning the restaurant into a gallery
The box of the signature cake "Fleurs d'été", which represents the restaurant "été" in Yoyogi, Tokyo, will be reborn from the work of up-and-coming artist MADSAKI. To commemorate this collaboration, the store will be transformed into a gallery for a limited time, welcoming a group of special guests a day.
"Fleurs d'été, a technique that uses fruits grown throughout the year and four seasons and is polished over the years, I think it's more than a cake, it's the same as art," he says. Chef Natsuko Shoji. Since I saw it at the Ueno Royal Museum, I have used Gustav Klimt's "kiss" in the "Fleurs d'été" box, which I fell in love with as "a masterpiece in which real gold continues to evolve with beautiful aging."
The box that holds the signature cake this time is The Kiss II (Inspired by) drawn by MADSAKI.Transformed into Gustav Klimt). The same workIn a 2018 work that referred to "Kiss" in the MADSAKI style, "I remember having a hard time drawing this picture. How to express the fine details of Klimt in your own way, or texture the gold on the back. What kind of painting should I use to apply it, etc. ", he recalls.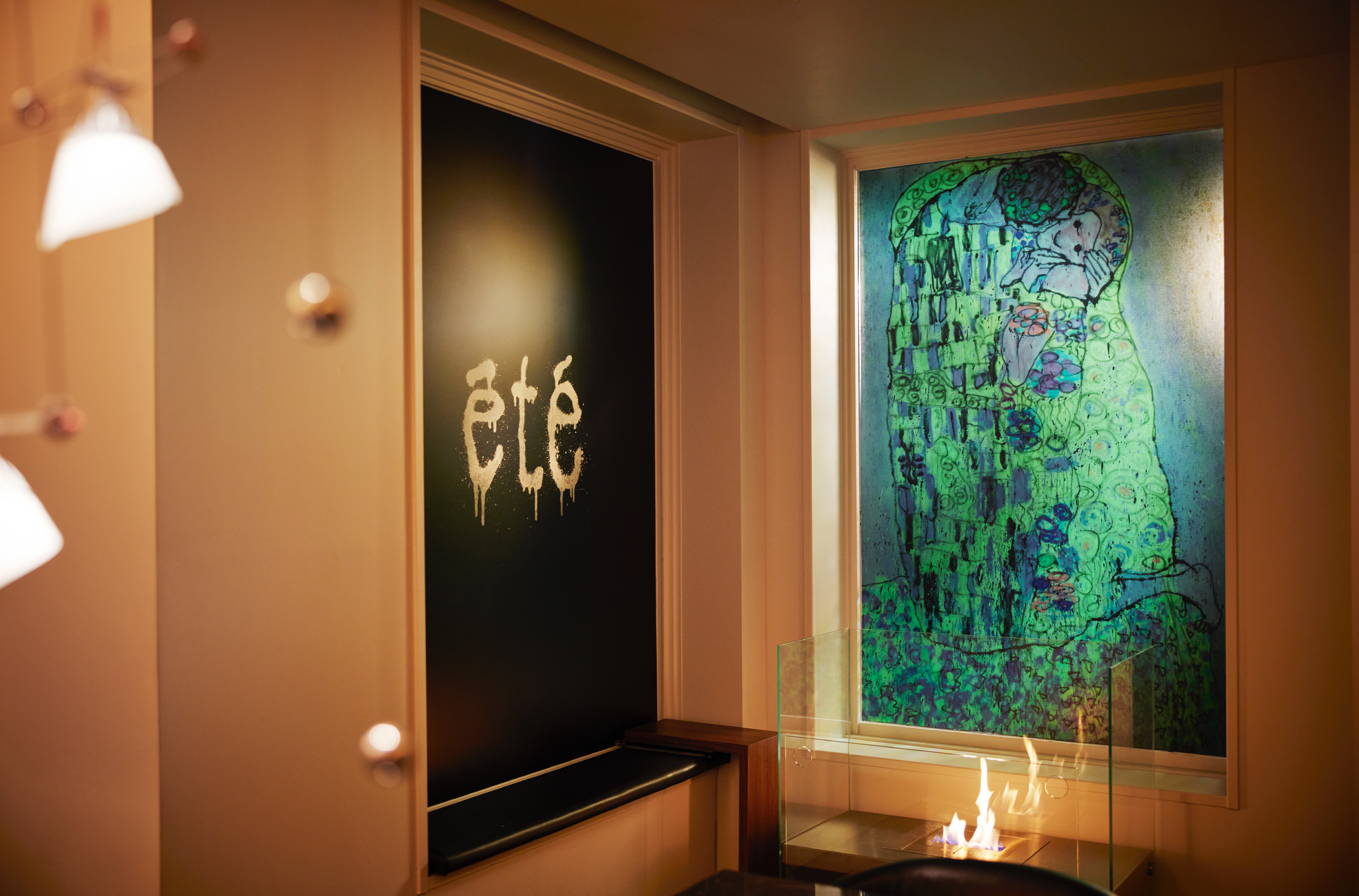 The layout is the same as the original box, and MADSAKI designed a version of the logo with the letters été hanging in the same position from Shoji's idea. This logo will be displayed on the window inside the restaurant, and the "kiss" drawn by MADSAKI will also be exhibited at the restaurant.
■ été × MADSAKI
Fleurs d'été ¥ 22,000
Release period January 20th (Wednesday) -January 23rd (Saturday), 2021 Click here for reservation detailshttps://yoyaku.at/ete_MADSAKI