2018.02.12
Four Seasons Chinese Restaurant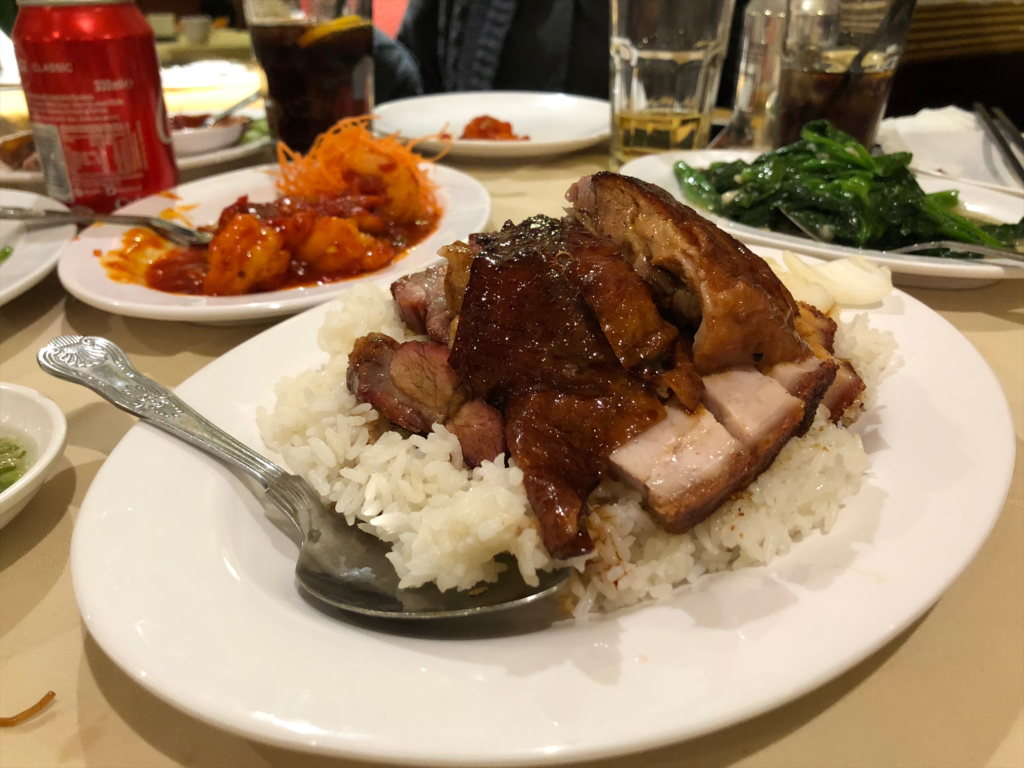 I'm in London after a long absence.
Five years have passed and haven't been since the Olympics.
So, I'm off to Chinatown in the evening, getting together with some former staff living in London.
Long ago I went to a restaurant called 'Lee Ho Fook' and the grilled pork with duck on top of rice for lunch was delicious. Apparently the place has gone now, and 'Four Seasons' is said to serve a similar dish. But this may be more delicious than that one!
Will I eat there briefly again or not, even if I went on the pretext of having lunch just before returning home? (lol) Naturally, I will go on the next London visit. For me, the taste of london lives on at this different place.