2017.06.28
iPod Hi-Fi with iSkin Cerulean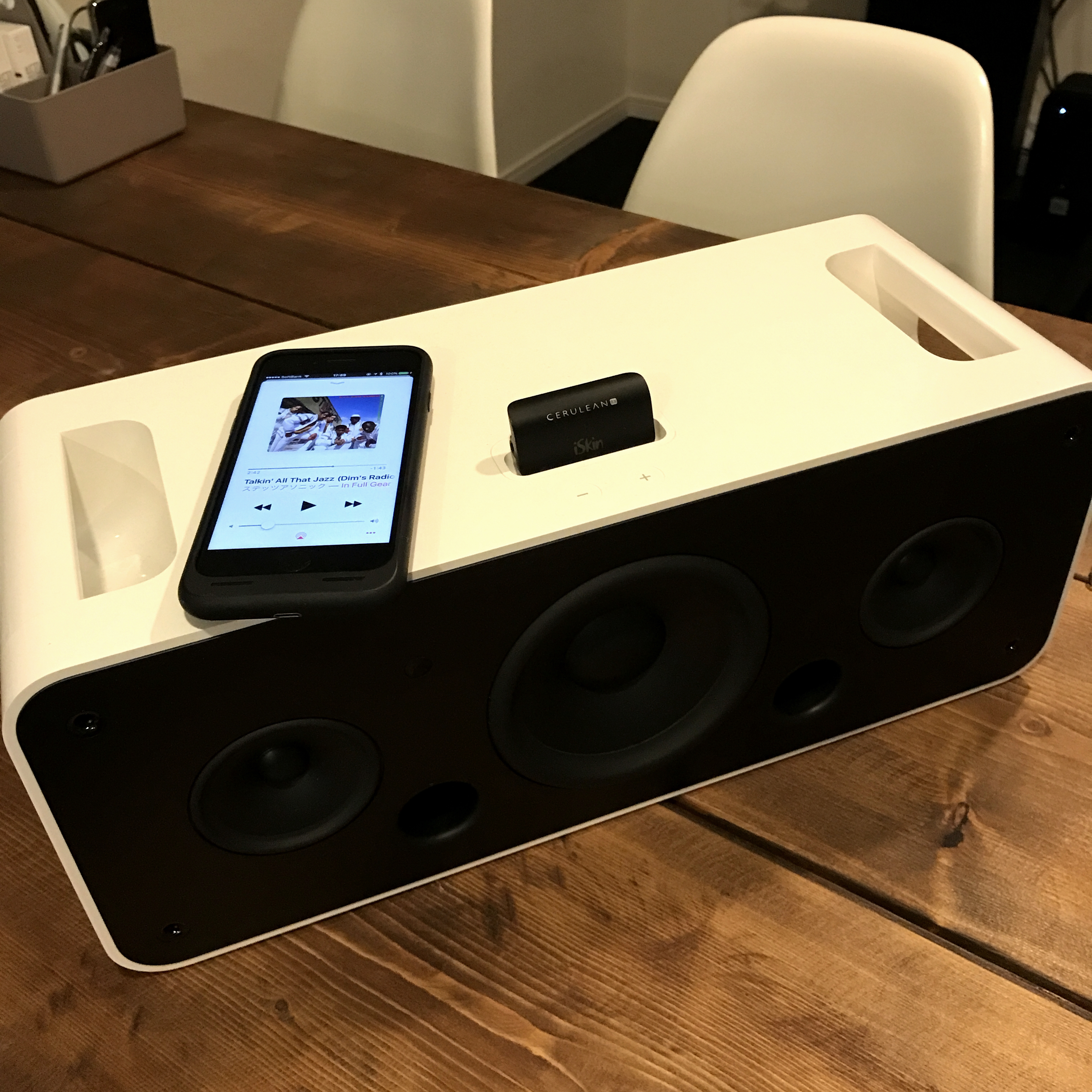 Although I loved the really good sound and design of my iPod Hi-Fi, I'm not using the iPod and iPhone 30 pin connector anymore and at the same time using the iPod HiFi less and less. Yet its perfect for taking outdoors and camping by car and want to restore it somehow.
Although I was searching for a bluetooth connector with the iPhone 7 I normally use, sales had already ended, but realized the iSkin Cerulean RX is best, so picked one up.
I restored it, connecting iPod Hi-Fi and iPhone 7 by bluetooth without any problem!
Since iSkin Cerulean RX is still available at Amazon for example, it is perfect for pairing the iPod Hi-Fi with BOSE Sounddock for instance. Because it's cheaply available and the iPod Hi-Fi currently second-hand, I wonder if it's worth buying this set again as a bluetooth speaker?