2016.04.14
Anker PowerPort 4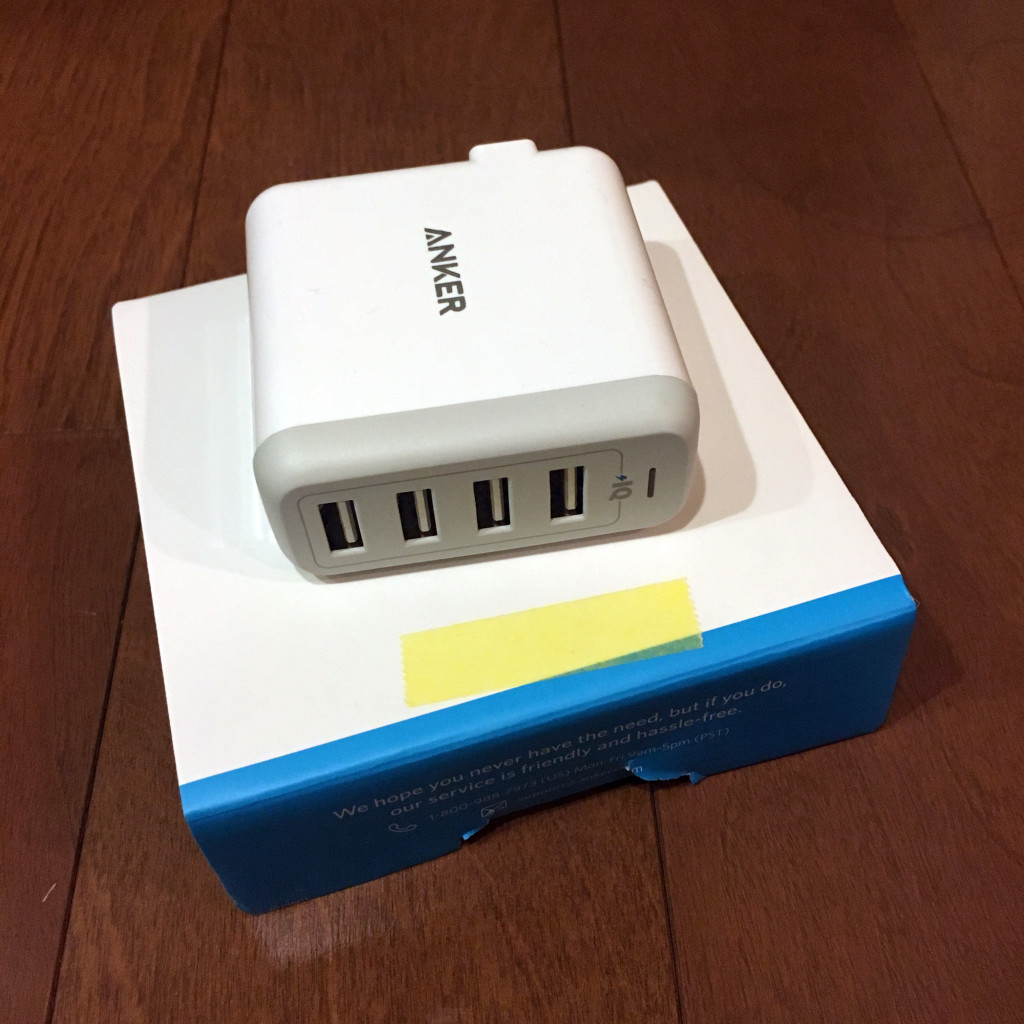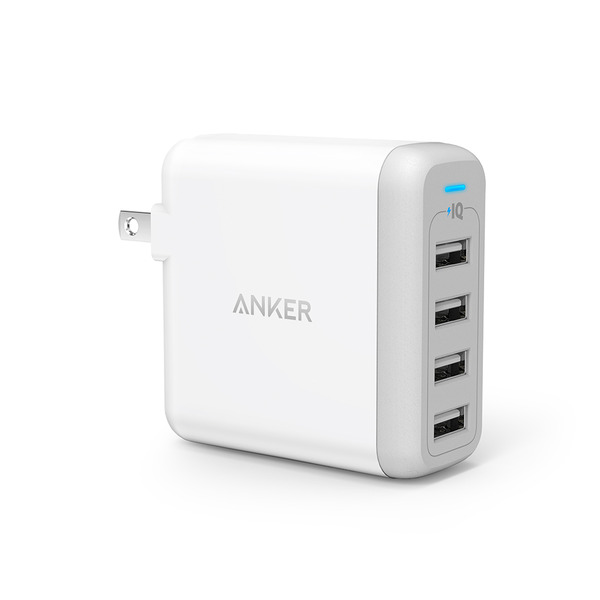 The USB4 port fast charger I bought 3 years ago for charging something like an iPad or iPhone while away on business was often not that reliable.
You could connect iPhone 6s and 6s Plus, add to an iPad Air and an Apple Watch as well, even add an Android device as well. The thing is charging capacity was not enough.
Even most commercially available USB fast chargers supply 4 ports with roughly 4.8A in total, and with 2 ports taken by an iPhone and iPad using 2.4A each, the remaining ports would be uncharged.
So, the​ ​Anker PowerPort 4supplies 8A in total, and is also capable of supplying approximately 2A to each port, rapidly charging devices connected to every port.
Furthermore, it's small, light, and palm-sized. This really saves on luggage!