2016.03.07
The relationship between Jun Takahashi, Running, and the new GYAKUSOU collection.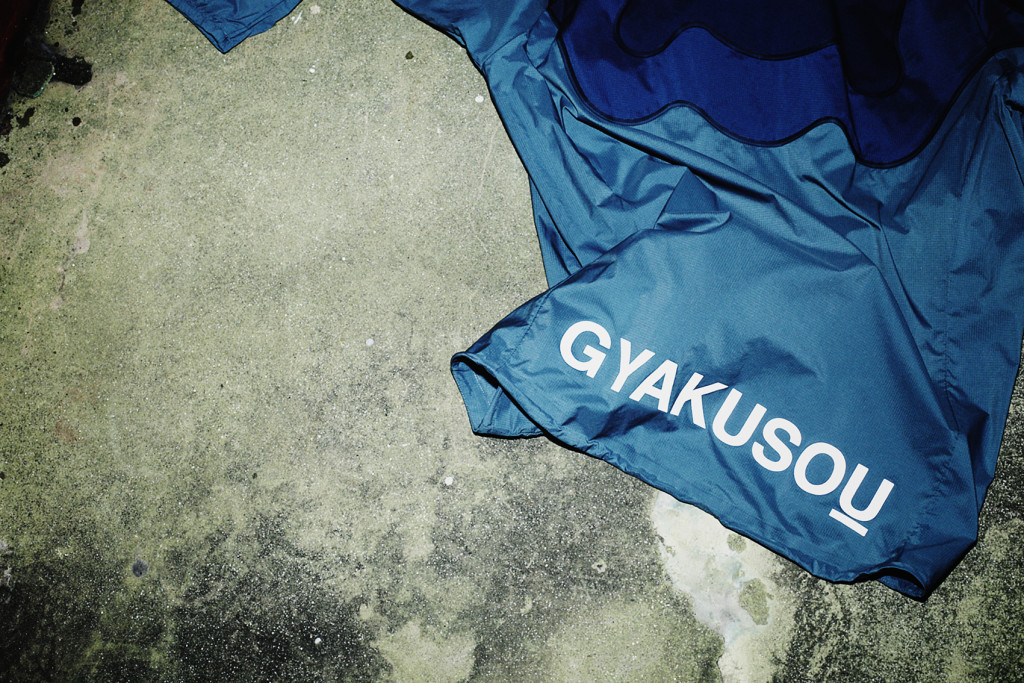 The new running wear collection 'NikeLab GYAKUSOU', a collaboration between Nike Lab and Undercover. Through this exclusive interview with design Jun Takahashi, we reveal details of the entire 2016 SS Collection.
Photo, Kengo Shimizu | Edit & Text, Issey Enomoto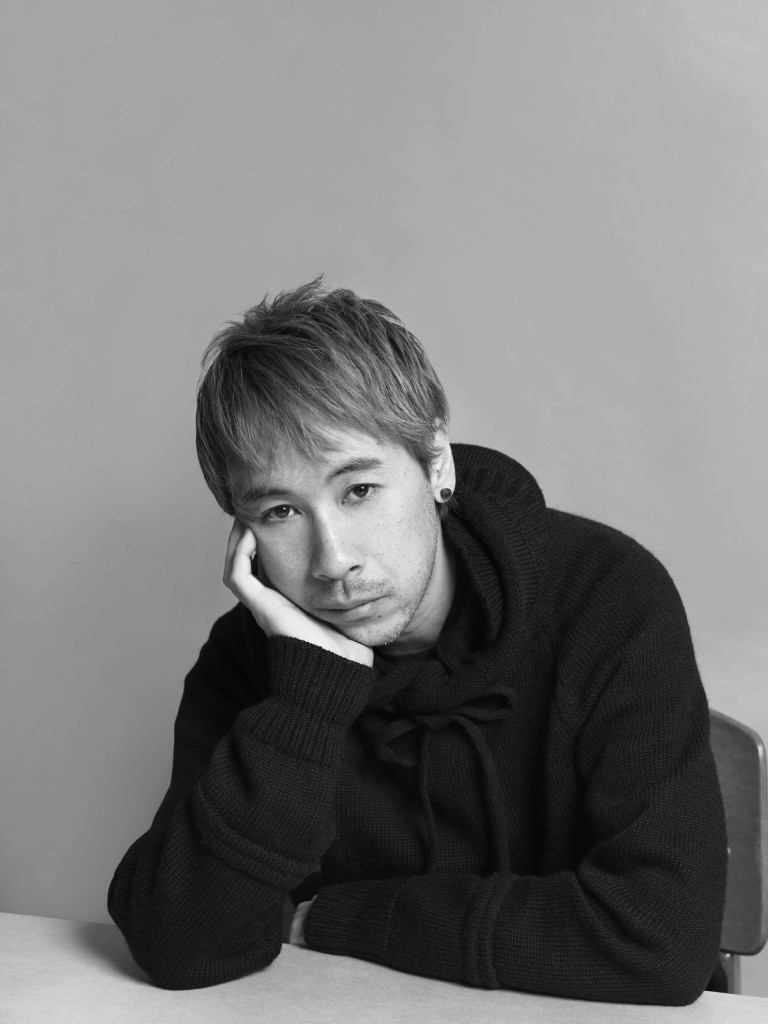 Jun Takahashi
Fashion designer, Undercover. In 2010, he launched the running wear collection GYAKUSOU in collaboration with NikeLab. He is also an avid runner and is in the habit of running regularly. His personal best for a full marathon is 3 hours 45 minutes 12 seconds (Honolulu Marathon 2012).
I eventually arrived at a functional design, while continuing to run.
——Please tell me the concept for the NikeLab GYAKUSOU 2016 SS collection.
"The main collection concepts were things like rain mapping an heat mapping"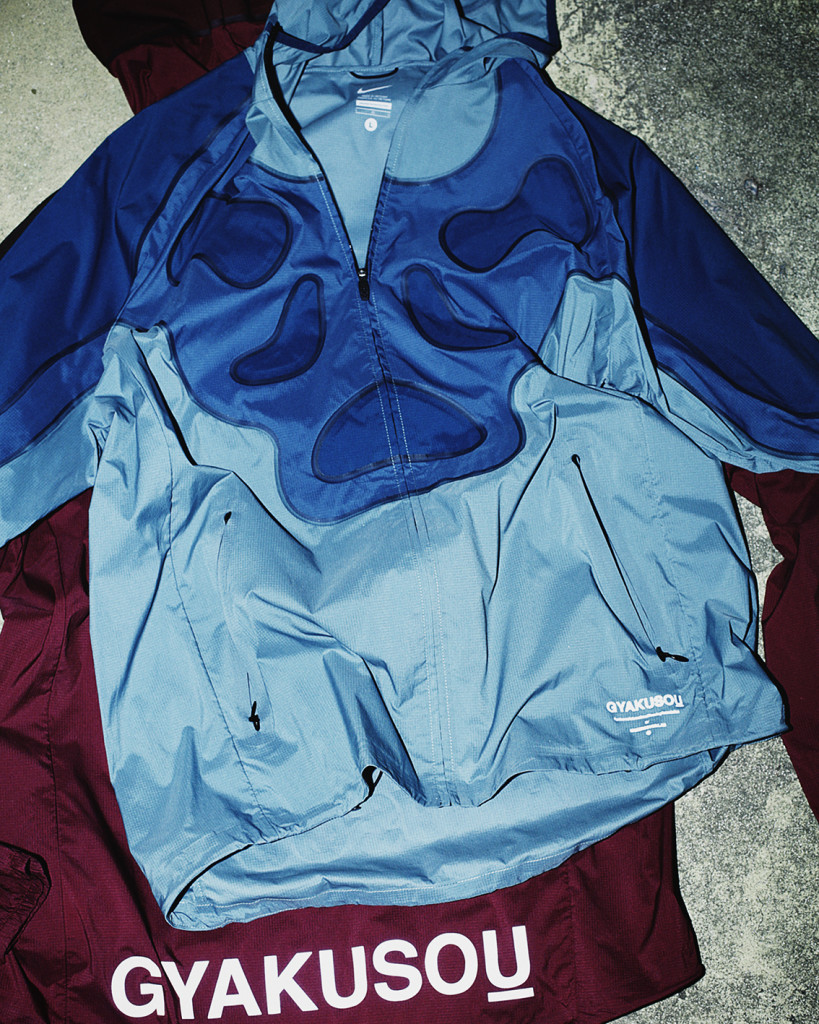 NikeLab GYAKUSOU Laser Light TOPO jacket — ¥ 25,000 each
This season, the Nike GYAKUSOU collection tried to reduce the burden of cost on the runner in response to changes in weather and temperature. This jacket with a 20 denier lightweight highly water-repellent microfibre material was based on weather mapping data obtained by analysing the part where rain hits the body. Two layers of material were used on areas like as the chest and shoulders, by superimposing three layers without sewing in order to enhance protection from the bad weather.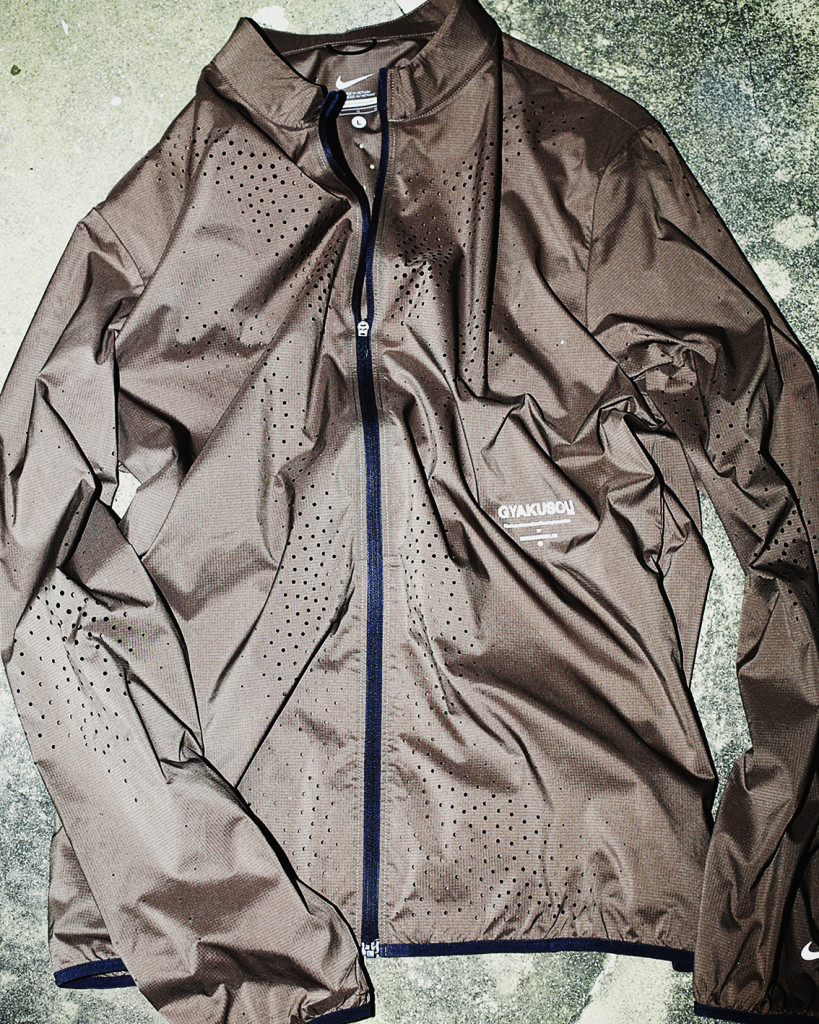 NikeLab GYAKUSOU Laser Light Breeze Jacket — ¥18,000
An optimal lightweight water-repellent jacket for running in early spring. Based on sweating and heat mapping data when running, holes designed by laser to allow ventilation are placed all over to ensure proper ventilation throughout. You can experience the passing wind while running.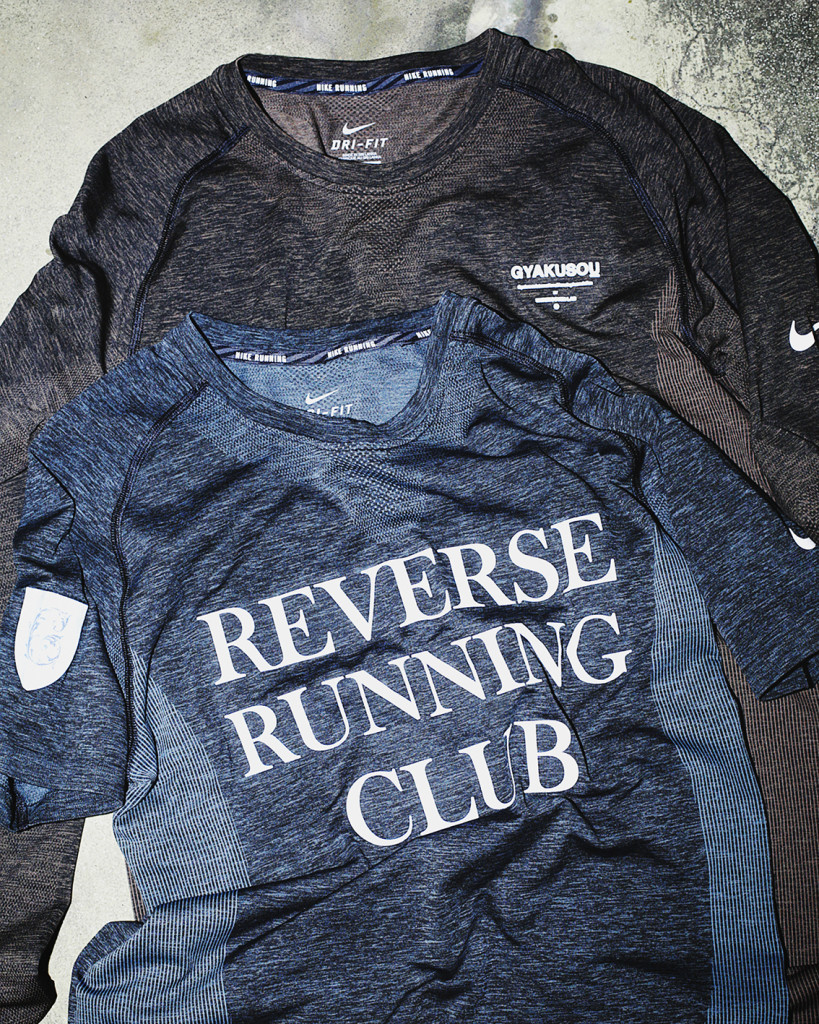 Above: NikeLab GYAKUSOU Dri-Fit Knit Long Sleeve Top — ¥10,000
Under: NikeLab GYAKUSOU Dri-Fit Knit Short Sleeve Top — ¥9,000
The excellent quick-drying 'Dri-Fit' knit further enhances breathability by adopting a Jacquard knit mesh. The design is based upon ergonomics and a seamless structure fits the body comfortably to support natural movement.
——Looking through the season's collection, there are many things that have more of a stoic emotionless design such as shorter-than-ever shorts, and deep-cut sleeveless tops than ever before. For running, what changed with respect to both attitude and state-of-mind?
"Having been involved in the design of running wear for a while, one of the challenges became how to reduce the severity of the summertime run. Thinking of fashion first, the eyes did not go into deep cut sleeveless tops or short shorts, but as I continued running, I feel that I arrived at a functional design in light of fashionability."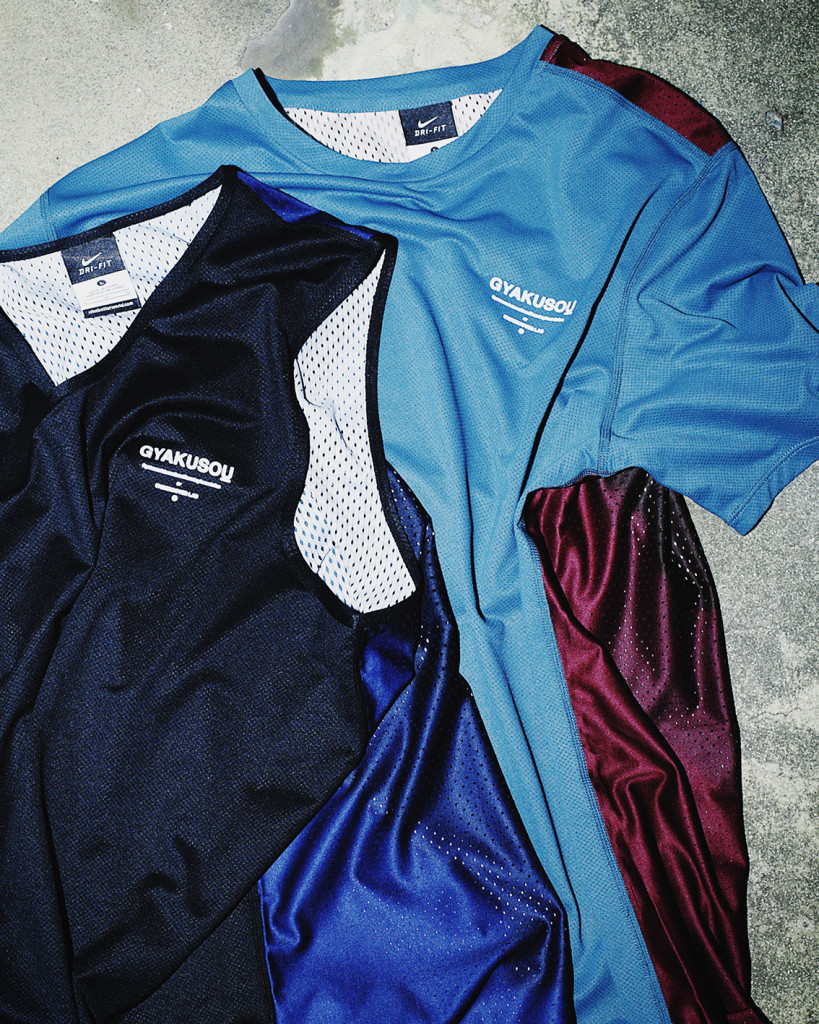 Left: NikeLab GYAKUSOU Dri-Fit Racer Tank Top — ¥6,500
Right: NikeLab GYAKUSOU Dri-Fit Racer Top — ¥7,500
It is assumed that running in the intense heat of summer would mean wearing tops. The 'Dri-Fit' stretch knit point touch specifications that reduce sticking to the skin are introduced to the front body, and based on sweating data 'Dri-Fit' engineered mesh placed on the rear body in order to maximise the breathability of material.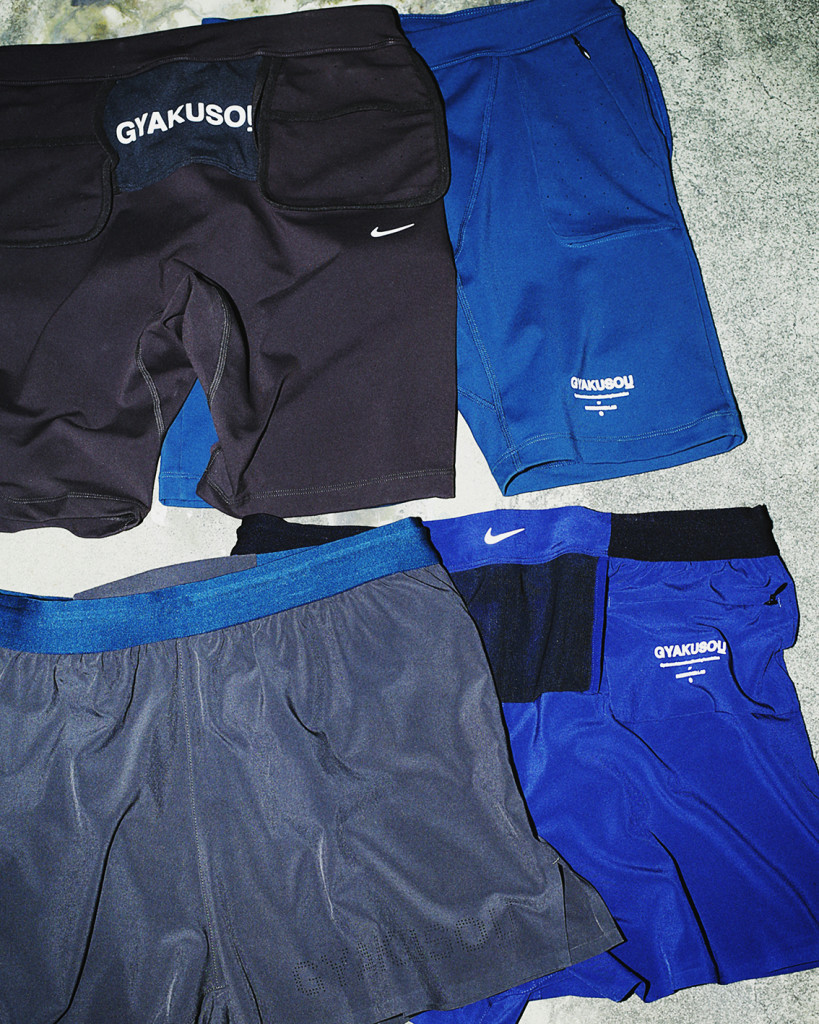 Above: NikeLab GYAKUSOU Dri-Fit Utility Short Tights — ¥12,000 each
Under: NikeLab GYAKUSOU Dri-Fit Woven Racer Shorts — ¥13,000 each
Shorts are essential for summer running. The tights above adopted the 'Dri-Fit' stretch jersey. In addition, rear pockets on the left and right side are placed equip the centre with a quick storage mesh tunnel that can quickly store the jacket taken off while running. Below that, the very-short length type has adopted the lightweight 'Dri-Fit' stretch material fabric and comes with an inner 'Dri-Fit' liner.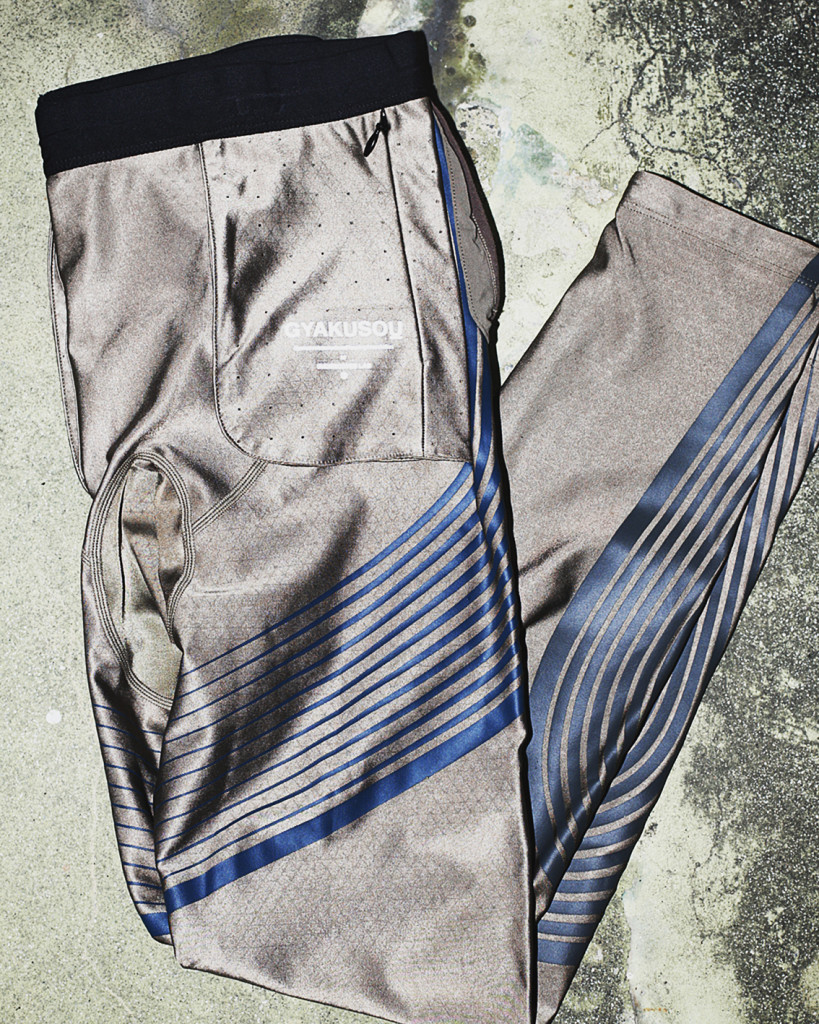 NikeLab GYAKUSOU Dri-Fit Utility Speed Long Tights — ¥18,000
The Gyakusou version of the Nike Power Speed Tights debuted in January, 2016. Along with the screen-print pattern to enhance the ease of movement and support major muscles, generous pockets have been placed front and back to maintain a comfortable run for the urban runner. The rear centre also has a mesh tunnel to quickly store a jacket taken off in the run. It is said that the idea to design this level of comfort came when Takahashi ran through the streets of Paris with a single pair of tights.
——Recently NikeLab GYAKUSOU is not only available in Japan but very popular overseas as well. How do you feel about it?
"It seems popular, particularly in Europe, so I am very happy. Finally after 5 years from the very beginning, I feel that people running now appreciate it not only as a fashion brand collaboration."
I continue running from now. There is no down side.
——Please tell us about your recent running situation. What are other members like, how often do you go out, and how far do you run?
"Yasumune-kun from Team GIRA and I are constantly running 10km on Monday, Wednesday and Friday. Since GO's pace is faster after than our, we tend now to run separately. For the past few years he does not even participate and I feel that I am enjoying the run by taking a leisurely pace. The pace is a slow kilometre, between 5 to 6 minutes. The training is not rigid at all and feels as if we are on a continuous fun-run."
——In the time between when you first began and now, how have you changed mentally and physically?
"Nothing has changed. I have only continued running single-mindedly. On thing you can say is that to continue running is mental, in terms of the physical side of things it has certainly become a plus point. There is no down side."
——How about having the motivation lately to run a full marathon?
"No, I don't (laugh). Although I think I may try out a race soon."
——Is there any challenge from running you would like from now on?
"I would like to gradually raise both my pace and distance, and I also want to do some trail running."
——Compared with when NikeLab GYAKUSOU started, the running population continues to grow more and more, with new race meets held one after the other throughout the country, the running scene looks more and more exciting. Do you have any thoughts on the current racing scene?
"I believe the most important thing is that each runner enjoys running daily. Not running not for the short-term but having the desire to keep on running."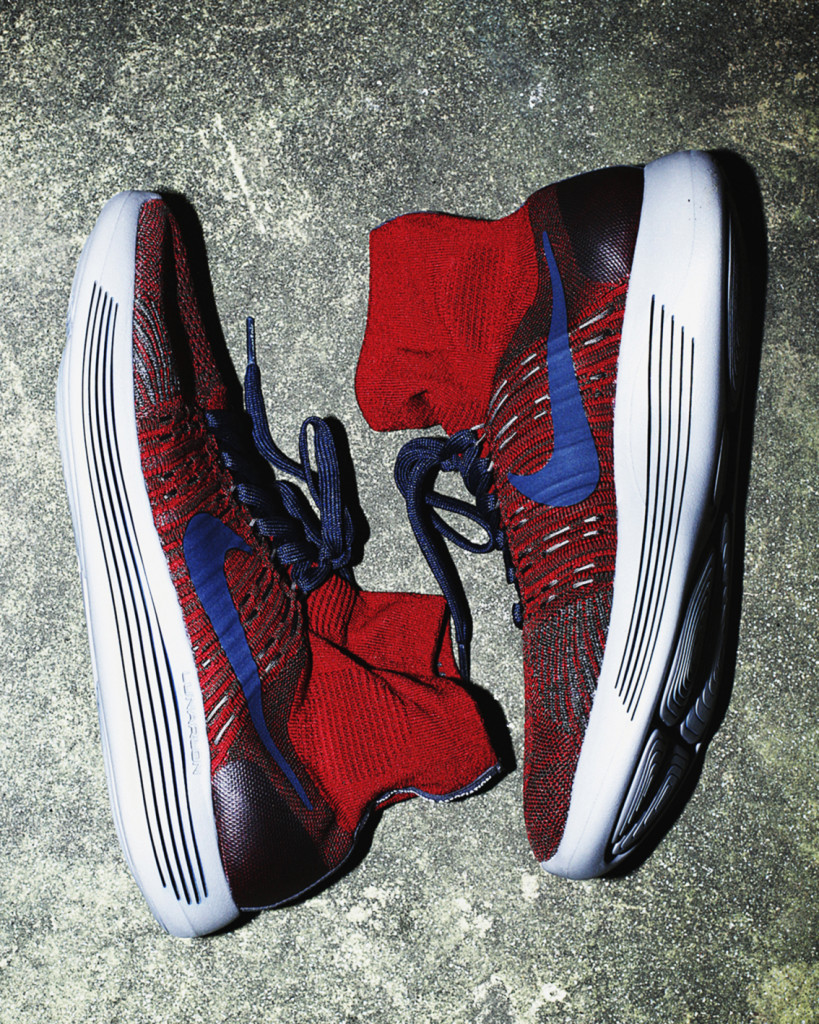 NikeLab GYAKUSOU LunarEpic Fly Knit — ¥22,000
'Nike LunarEpic FlyKnit', an entirely new concept of running shoe was born this spring. as running shoes, the fit adopts the proven FlyKnit in height with an unusual mid-cut collar for the upper. The Lunarlon is used for the mid-sole, and finished with a distinctive design that contains laser-cut slits to encourage the smooth distribution of weight from heel to toe. This colour is the GYAKUSOU version of the same model.
It should be noted that from this season with respect to footwear and apparel, designs are also available to Women's specification and arranged to fit as is. Also caps and hairbands are made as unisex and wearable by all.
NikeLab GYAKUSOU 2016 SS collection — the fusion of Nike's innovation and the aesthetics of Undercover Jun Takahashi goes on sale from March 10th and will be available from NIKE.COM/NikeLab, NikeLab stores and select Undercover outlets.
NikeLab