2022.04.27
Room spray of "WHOLE TREE and stylist's personal belongings" HIN NO KI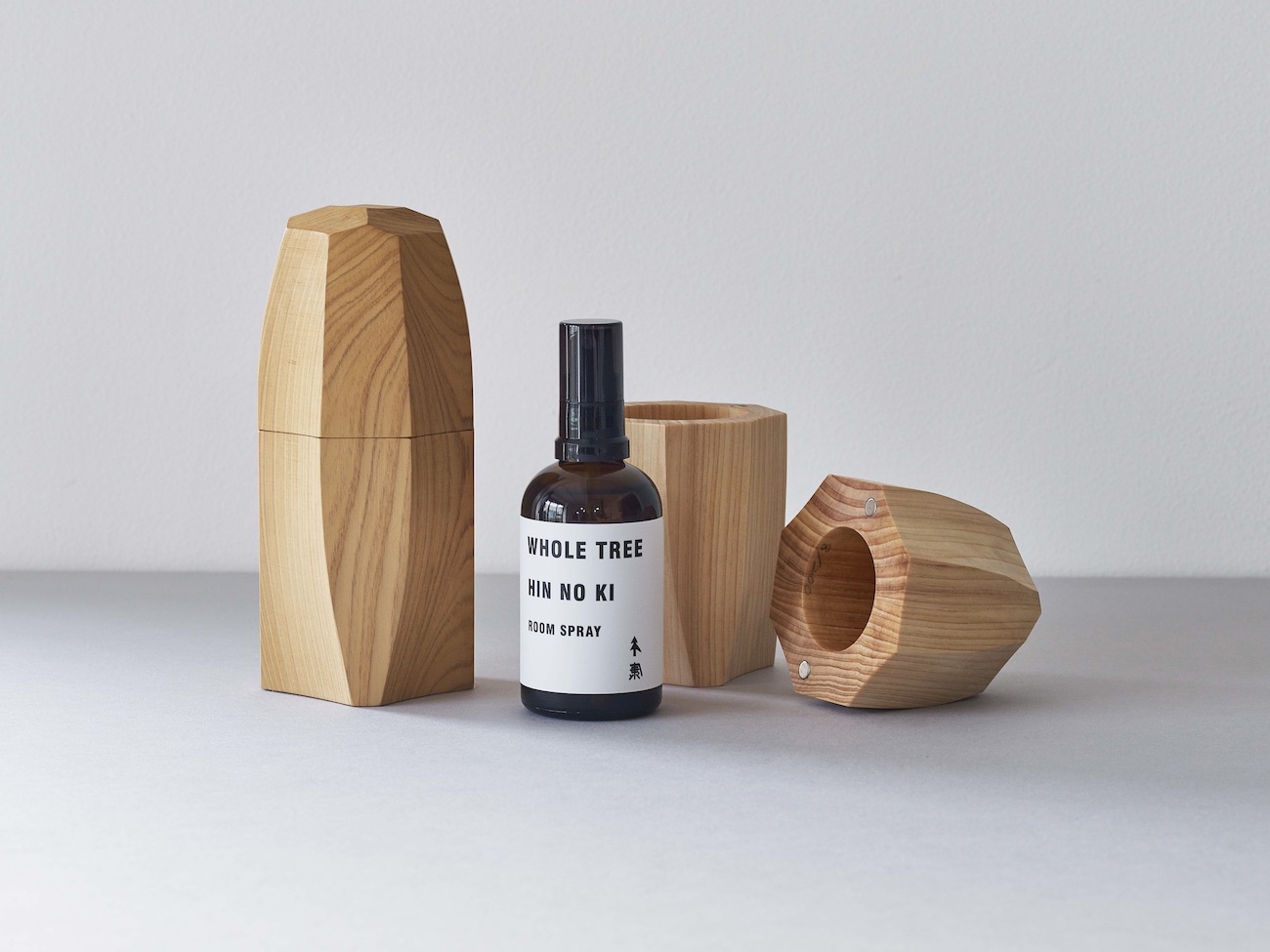 The room spray "HIN NO KI" by "Stylist's personal belongings" by Koichiro Yamamoto is now available. In collaboration with the product brand "WHOLE TREE" launched by Landscape Products in 2020, a room spray and a natural wood case are included in the set.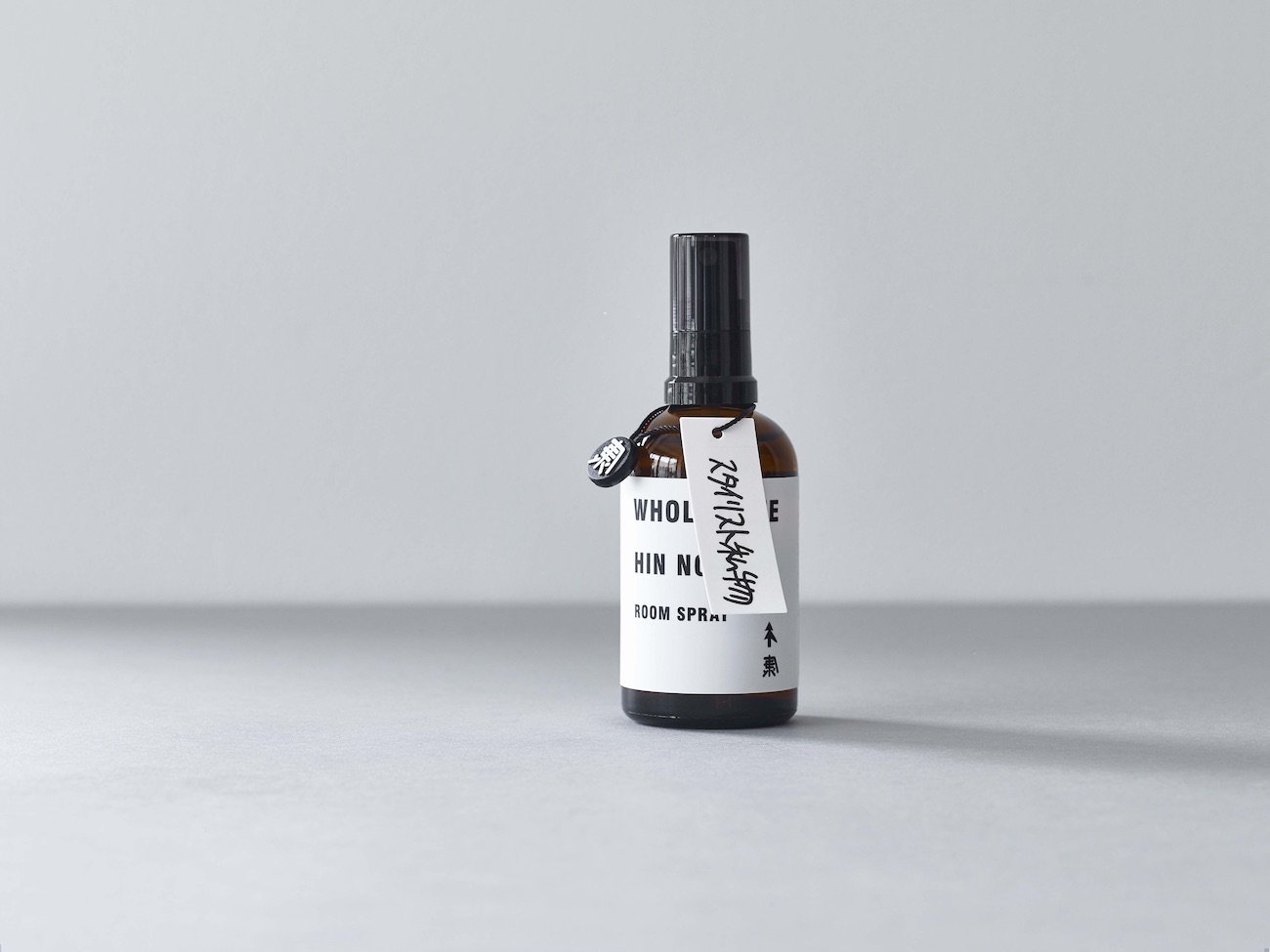 「HIN NO KI」は主要素材として使用しているヒノキの文字遊びで、「WHOLE TREE」が山本康一郎をイメージして作った"品"と"大人の色気"を掛け合わせた"品の気=HIN NO KI"という造語から名付けられている。香りは空間アロマディレクターの山内みよがポジティブに前へ進む力強さをというイメージから調香。疲労回復や心の安定と引き上げの効果が期待されるヒノキのオイルをベースに、ユーカリやラベンダー、ベルガモット、パチュリのオイルをブレンドし、深い呼吸を促し、心と体を調和へと導く香りをデザインした。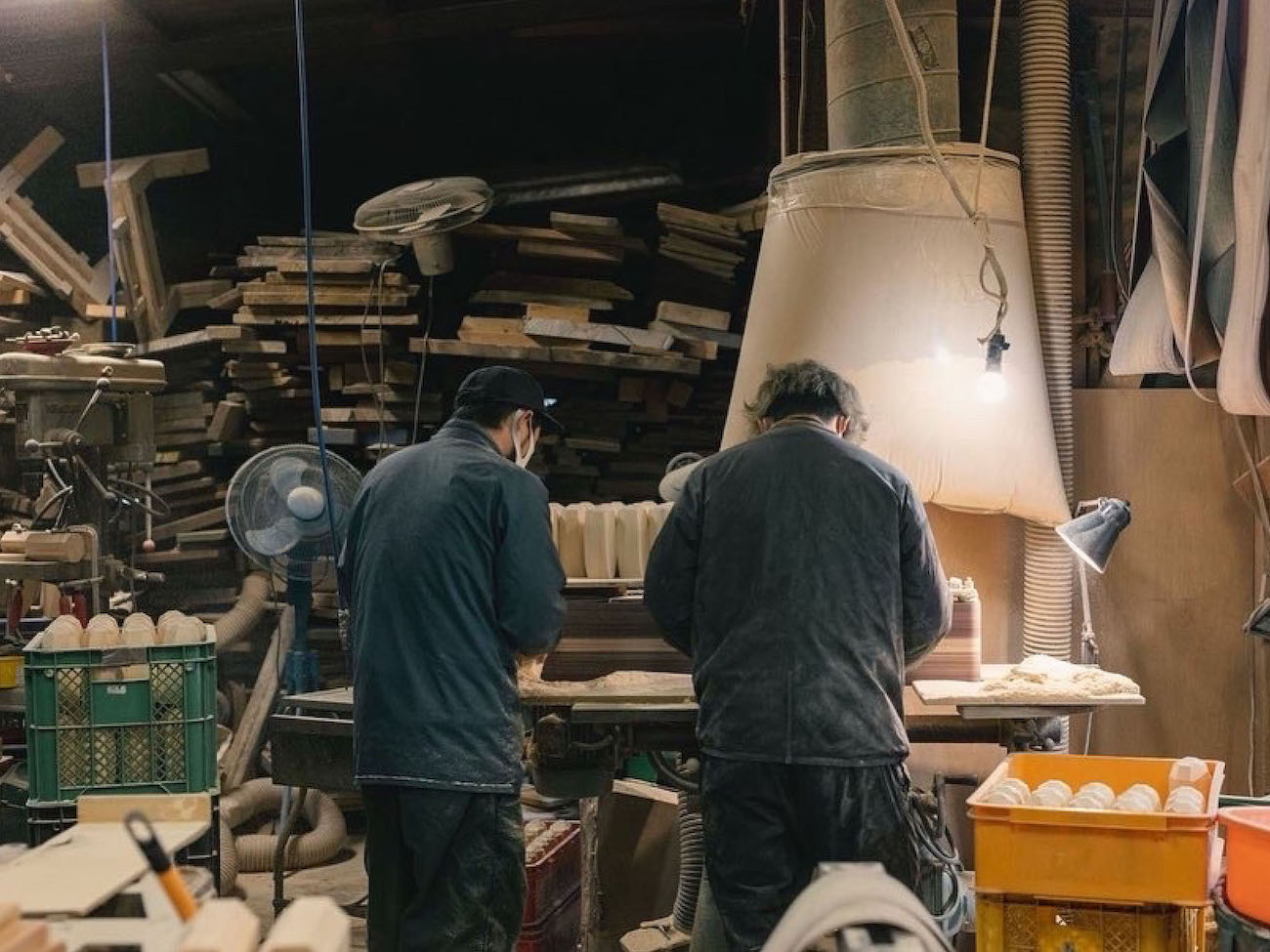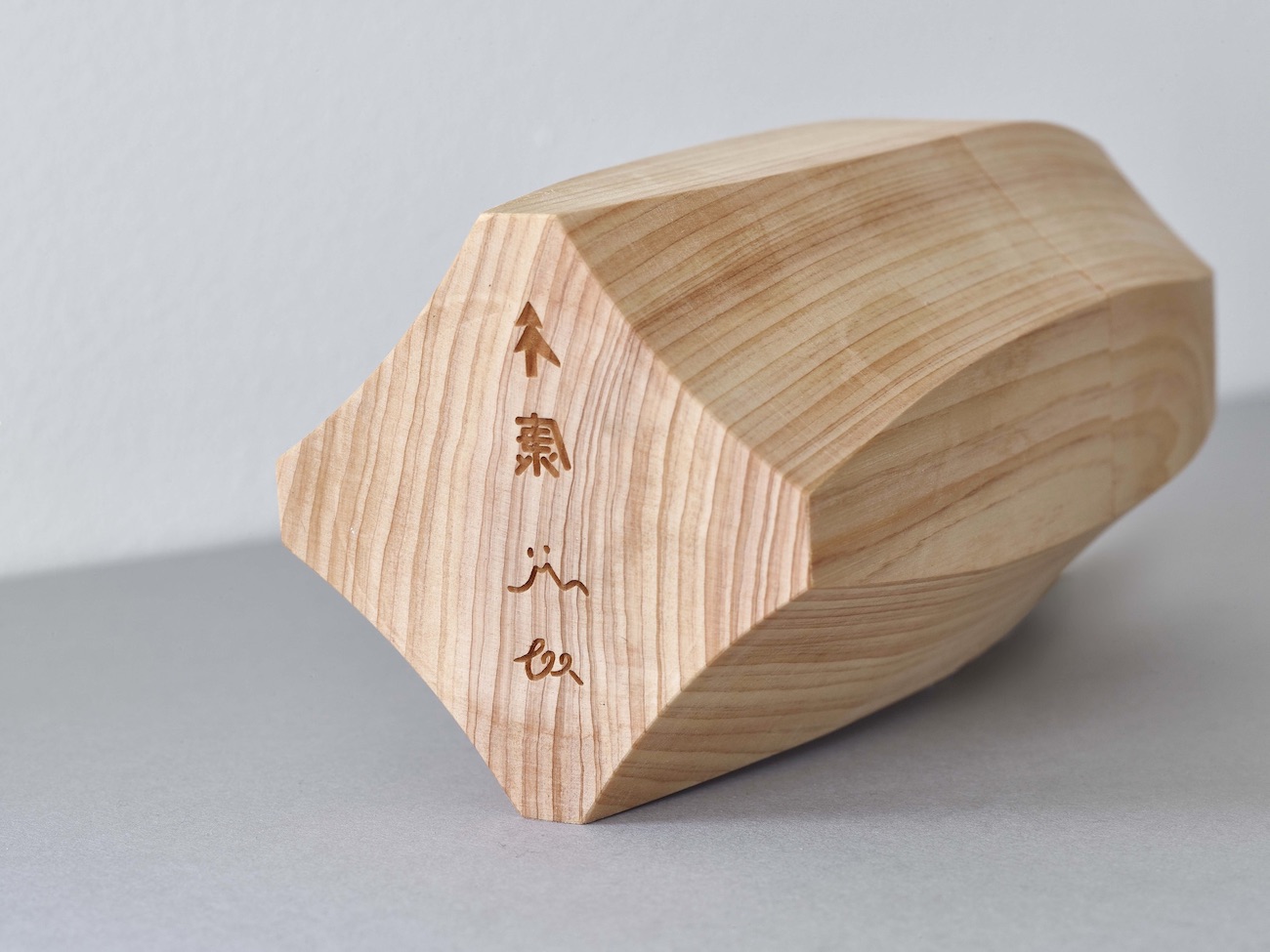 The solid natural wood case is produced by artist Akihirojin and sculptor Taku Akihiro. On the back side, "Hall Tree" and "Stylist's personal belongings", and the logo marks of Akihirojin and Akihiro Taku are lined up, and the easy-going form is easy to fit in the hand, and the appearance gives off a presence as an object. The logo and package were designed by art director Yoko Inoue.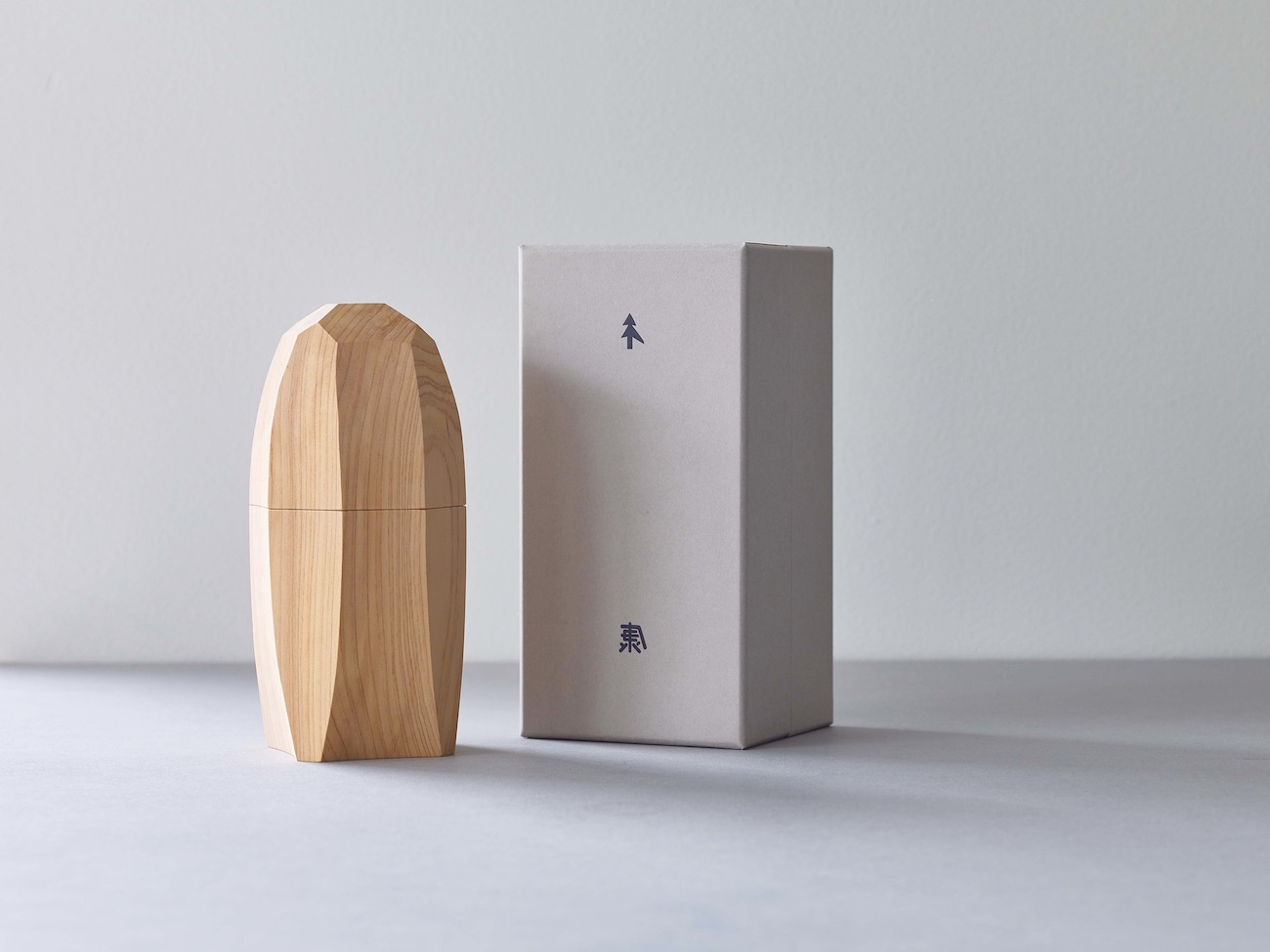 Add a room spray that adds the scent of "HIN NO KI" that brings a relaxing moment to your daily life. It will be on sale at 10 o'clock on April 29th at the interior shop Playmountain in Sendagaya, Tokyo and the online store of "WHOLE TREE".
■ HIN NO KI
Size: Bottle / 47 × 131 (mm), Wood case / 75 × 165 (mm)
Capacity: Room spray 80ml
Price: 29,700 yen (tax included)
WHOLE TREE official website