2021.10.22
Hermès presents "HUMAN ODYSSEY," a series of short documentaries featuring the handiwork of creators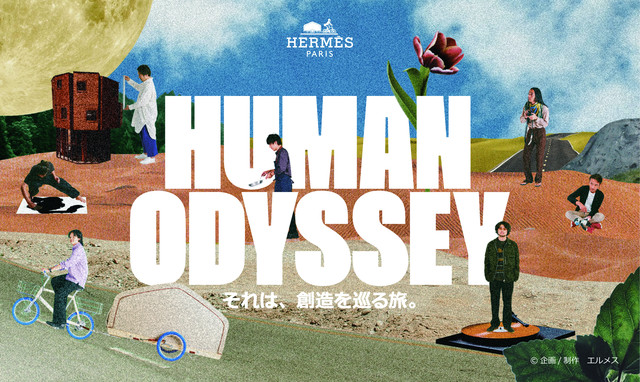 Hermès has released the "HUMAN ODYSSEY - A journey around creation. -" documentary film, which follows the journeys of Japanese creators. The films feature seven artists active in different fields: Daichiro Shinjo, Tsuyoshi Tane, Satoru Iguchi, Tomotaka Takahashi, Kazuhei Kimura, Kotaro Meguro, and Sosuke Ikematsu. Seven short films about the artists each traveling to a place they'd wanted to visit will be released sequentially every Friday until November 26.
The films were directed by Hiroshi Okuyama, born in Tokyo in 1996. Okuyama is an up-and-coming young filmmaker who was the youngest in history to win the Kutxabank-New Directors Award at the 66th San Sebastian International Film Festival for his first feature-length film, "Jesus," which he directed while in college. "HUMAN ODYSSEY" is his first documentary film, and Okuyama explains that he tried not to overly direct and aimed to make an authentic documentary that captures the natural essence of each subject.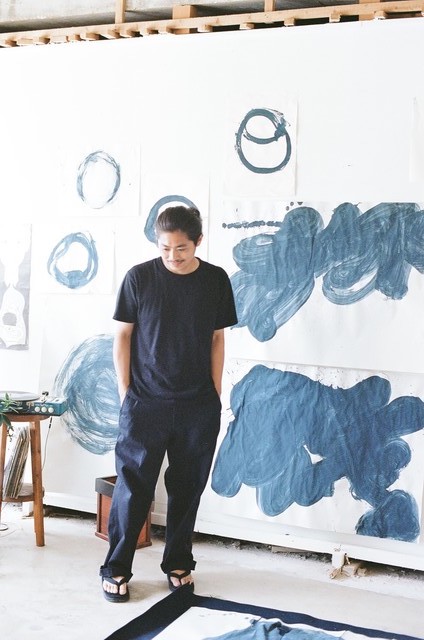 Each short documentary is about 20 minutes long. The creators traveled to various places in Japan, and the film captured their encounters and discoveries of how handicraft techniques are passed on and the modernity that emerges from tradition. The first episode featured calligrapher Daichiro Shinjo, who visited Emiko Sunagawa, a dyeing artist who weaves Miyako Jofu in Shinjo's hometown of Miyakojima. The story depicts how Shinjo was moved to create a piece of calligraphy with indigo after witnessing Sunagawa's handiwork of growing and using indigo as a dye for her works.
Tsuyoshi Tane's story was released today on October 22. He visited Sankaku-ya, a builder group that practices traditional Japanese building techniques to build tea-ceremony houses. The musician Satoru Iguchi's story will be revealed on October 29. He traveled to Nibutani in Hokkaido, which has been rooted in Ainu culture since ancient times.
■HUMAN ODYSSEY - A journey around creation. -
Scheduled programs after November
EPISODE 4 Tomotaka Takahashi | Robot creator, Scheduled to be released on November 5
EPISODE 5 Kazuhei Kimura | Photographer, Scheduled to be released on November 12
EPISODE 6 Kotaro Meguro | French cuisine chef, Scheduled to be released on November 19
EPISODE 7 Sosuke Ikematsu | Actor, Scheduled to be released on November 26