The interior of Mercedes' new electric car EQS has an EV feeling on the whole surface, and the direction was like a modern interior with good taste, so I personally think that it does not go well with AMG with racing values. I was thinking.
This is the interior of EQS.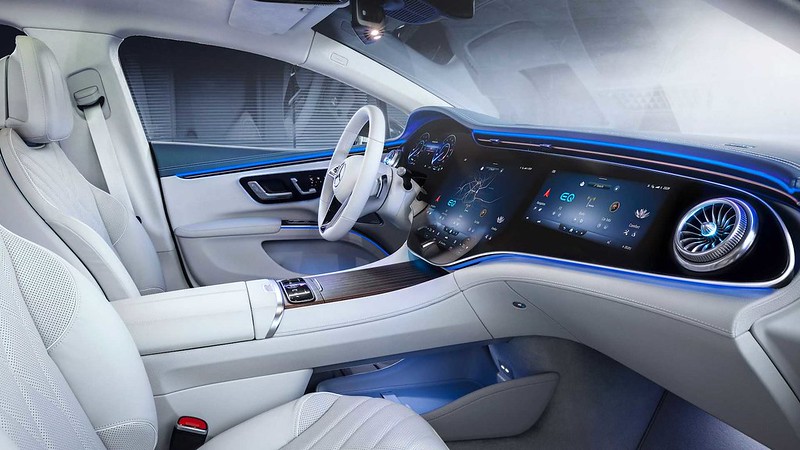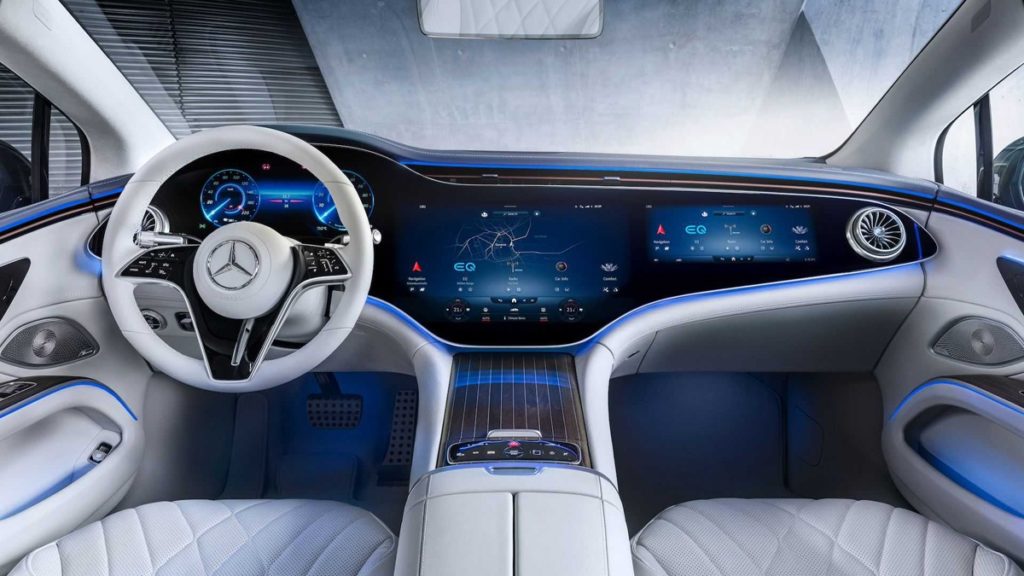 Meanwhile, the EQS53, EV's first AMG model, was announced, but it was quite well tailored.
First, replace the steering with a recent Mercedes one (I see). And the parts (red arrow) on both wings of the center console are changed to black Alcantara. This is surprisingly effective. On the other hand, the seat was kept in leather and the balance was good. In addition, the central elbow rest and the door pad (blue arrow) have a delicate color composition that changes the color of Alcantara to make it gray, giving it a pretty atmosphere.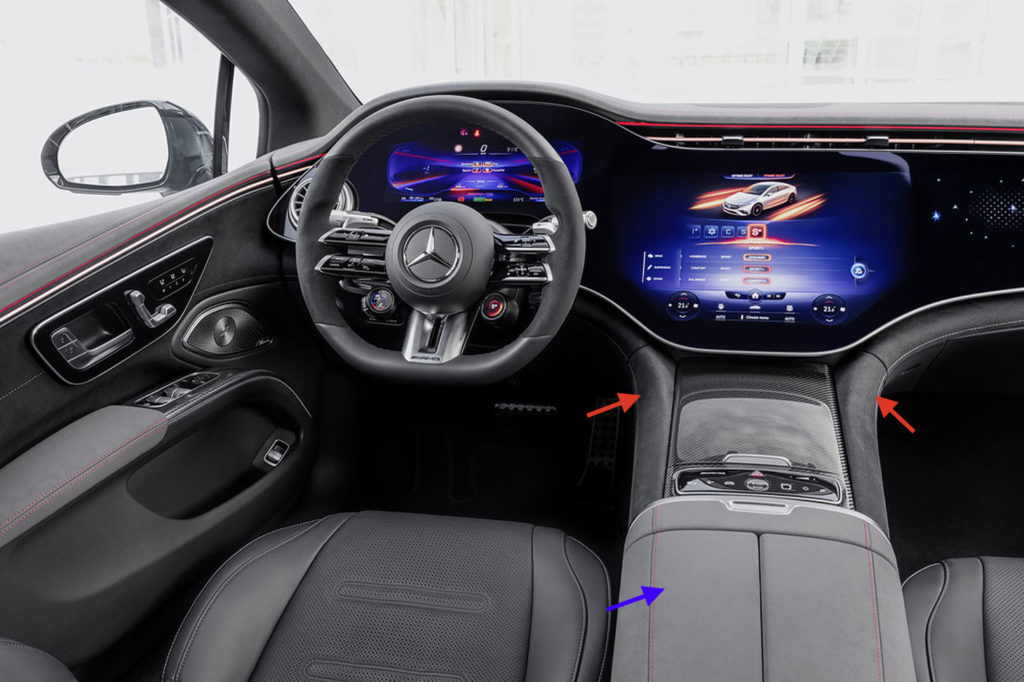 The black alcantara has white stitching, and the gray alcantara has red stitching, which is a subtle change in color, but it was also successful not to use red at all on the sheet. Even with this, if red was put in the seat or an exaggerated bucket seat was adopted, it would have been the old-fashioned gasoline model. The seat itself has a design that feels like a modern sport, conscious of the EV taste with less support.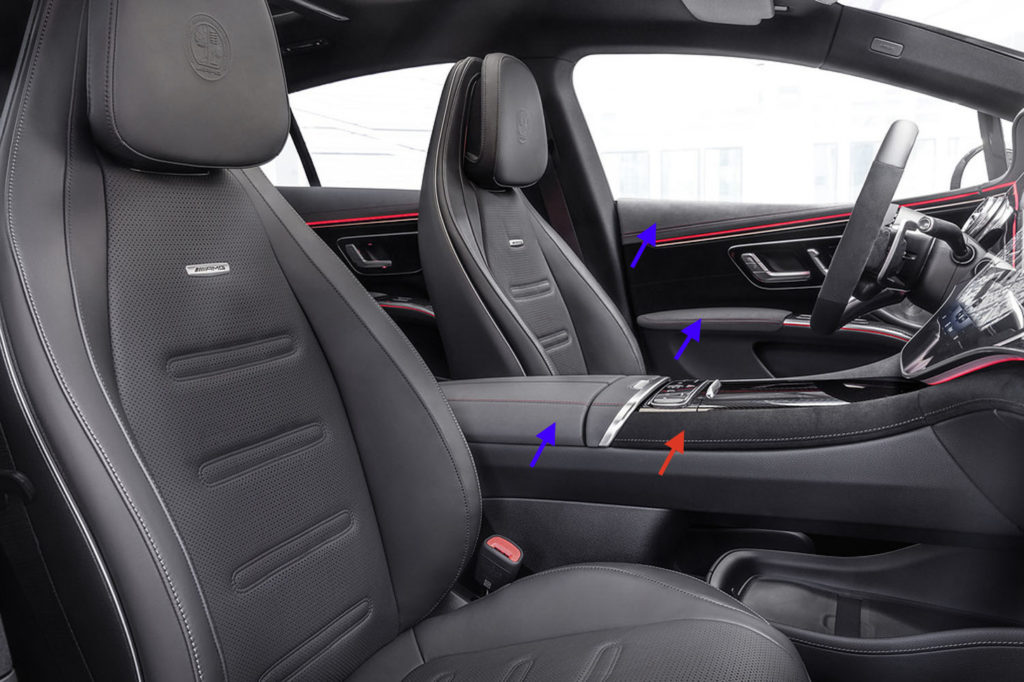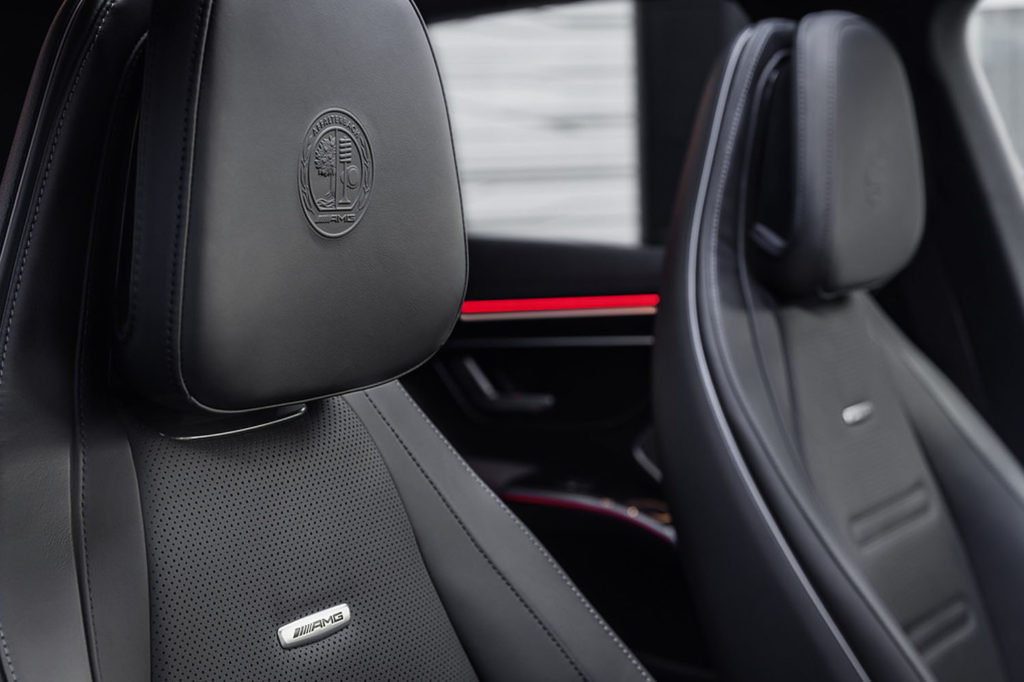 Since the grill is of course an EV, it is a flush surface part with no openings, so the so-called vertical Panamericana grill is completely decorated.
This is actually a game, and if it becomes like a cheesy drawing, it could be ruined, but it seems that it has been established somehow. You can't understand this area without seeing the real thing.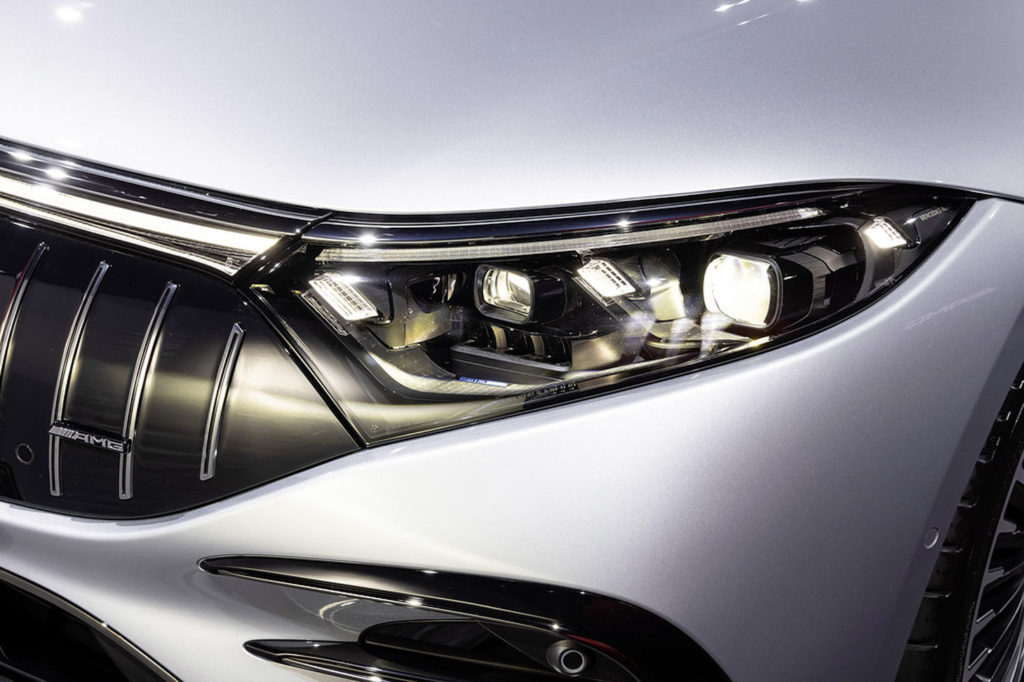 The mufflerless rear bumper is also painted in semi-glossy black under parts, and a louver-like design is put under the LED light, while a discreet diffuser is added at the bottom. I also do flashy things such as putting vertical air intakes on the left and right body panels, but the overall impression is that they are intelligently organized.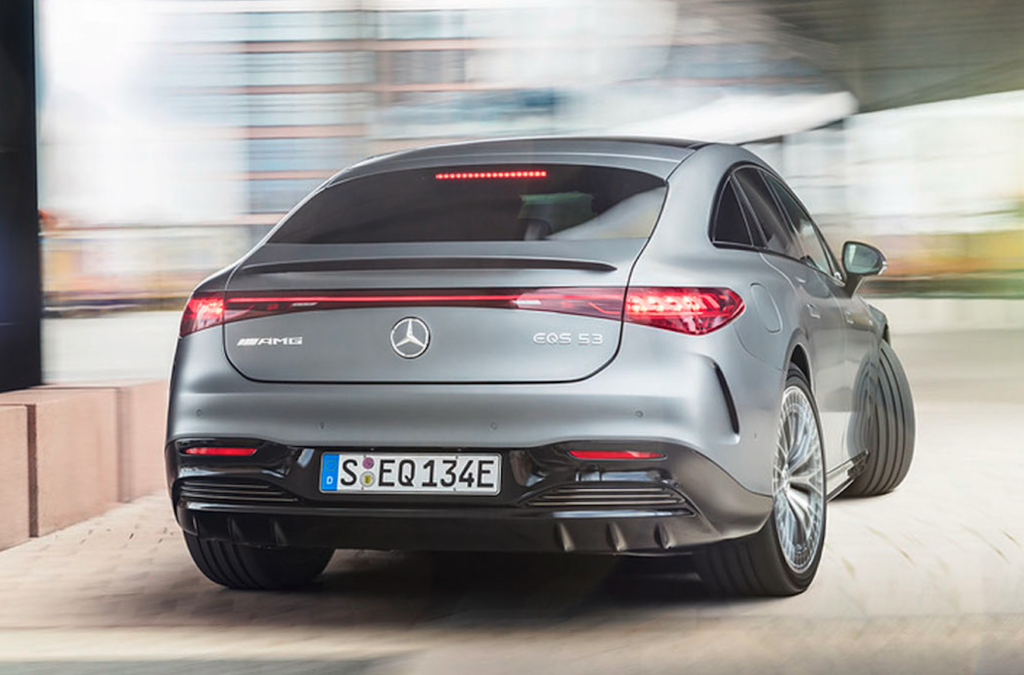 The wheels also bring this unusual design to the main (regardless of taste), and I feel a clear intention to avoid the usual design of gasoline models (such as 5 spokes). Of course, it's important to say how you like to run, but I'm looking forward to that area as well.