2020.09.09
Harajuku Adults Enjoy at Night: "Insomnia Yugioh Lion"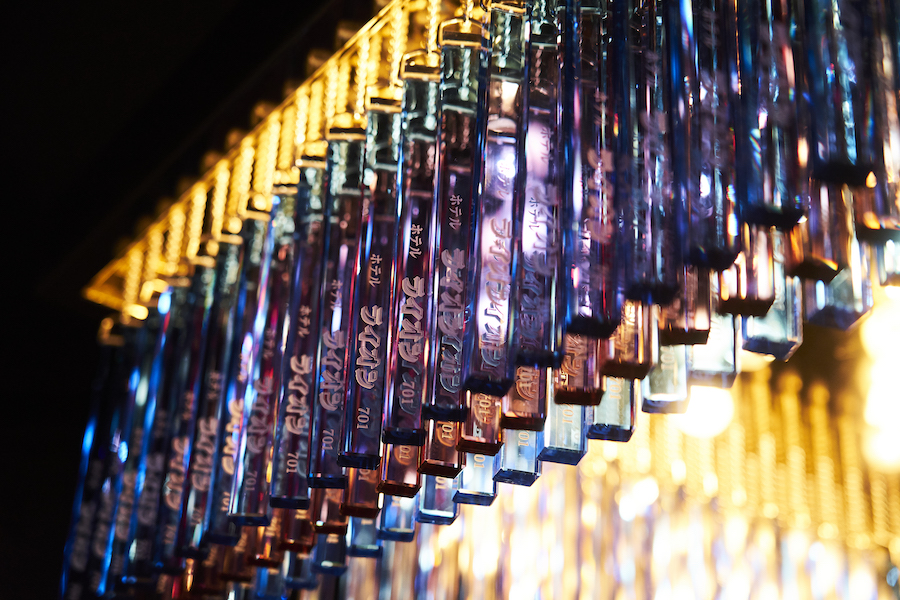 At the same time as a youth city, fashion, culture,Harajuku is the workplace of adults who create trends.The "Insomnia Yugio Lion" newly opened in this area,Music that should be loved by such funny adults in HarajukuIt's Kuber.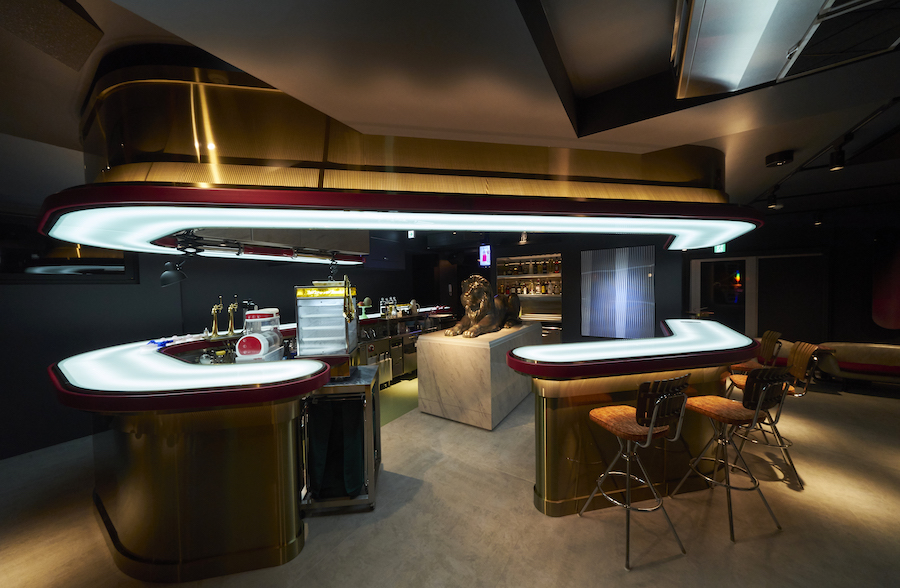 The gimmick is art, fashion,Two creatives focusing on music and various projectsAn old friend tag of the agencies "en one tokyo" and "Flemming".The characteristics of this "Insomnia Yugio Lion" that they worked on are:First of all, it must be a membership system.Since only referral members can visit our store on weekdays from Monday to Thursday,For example, designers and artistsFeel free to talk with friends while listening to musicIt is a space that can be opened. On the other hand, weekends are open on Fridays and Saturdays,You can visit the store even if you are not a member."Flemmin" who continued to produce events at Daibaco in ShibuyaAn event in which DJs with strong skills are in the name of "g" bookingWill be held. The sound system includesSince Void Acoustics, which is loved by world famous clubs, is introduced,In particular, it has a super-sounding space that is irresistible for four-stroke fans, and even professionals who are active in the overseas music industry can expect satisfactory sound.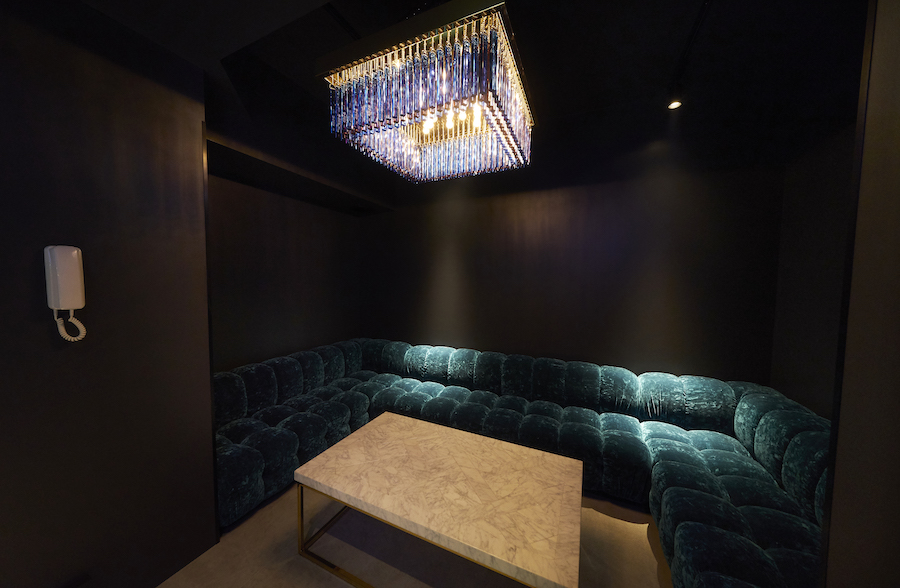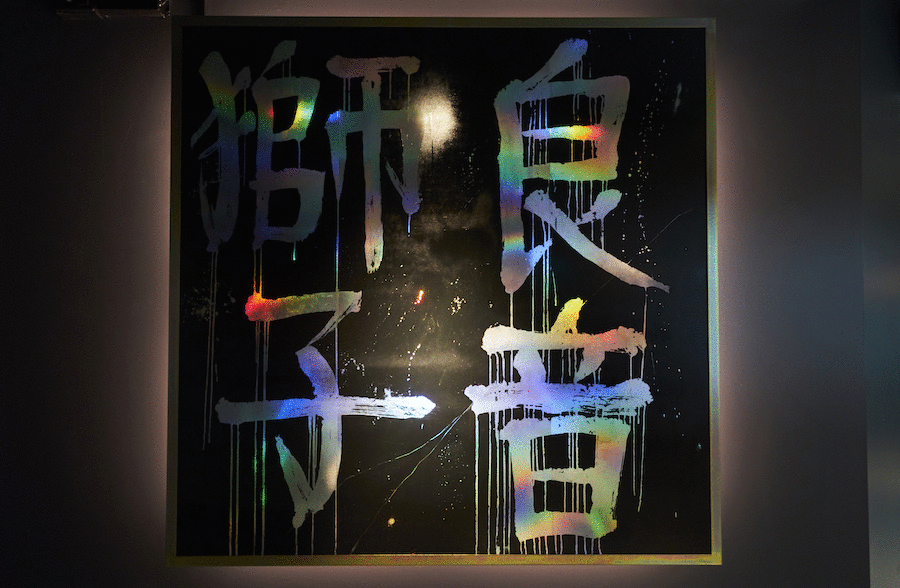 "The department store is the origin of the idea, a nostalgic new art space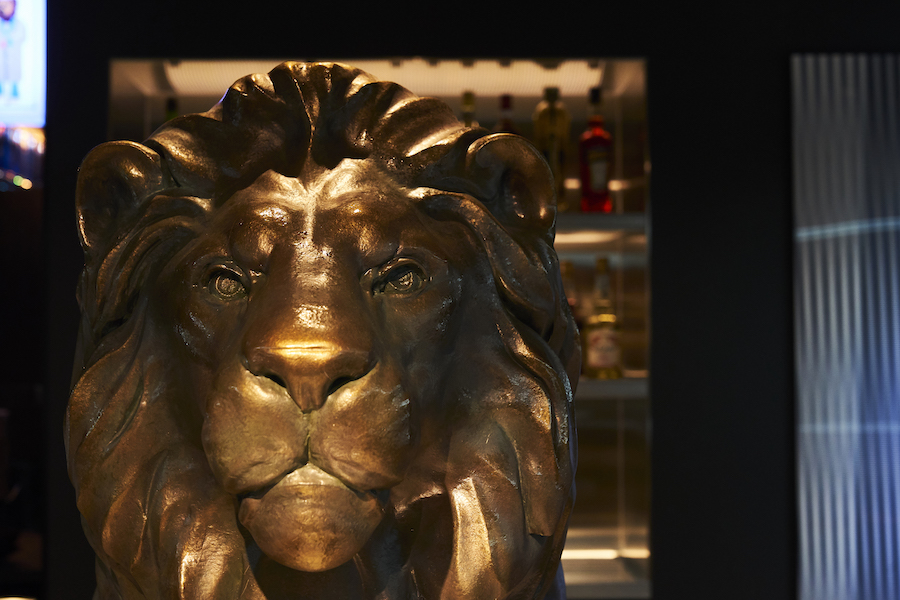 The aim of "en one tokyo", which was in charge of the interior, was toA space where bubbly nostalgia and novelty live together.The store's director said, "When I was a kidExcitement when going to the rooftop of the part.He was impressed by the uplifting feeling he felt on the escalator that followed.Based on that,A bar counter that carefully pays homage to the escalator of a long-established department store- Similarly, a velor upholstered sofa, like in old cinemas and snacks,Disco mirror ball,Plastic hotel keychain,A hot snack case that seems to be in the service area of the highway, a vinyl book that recognition has spread with "naked director", "that" department store style lionDotted with nostalgic icons such as statues, the sensibilities of contemporary artists such as Yuki Nakajo, Shun Shiga, Tsuri Hiroyasu, and GELCHOP.It is a fascinating space that mixes with other works. The logo is Foode which handles graphics such as Evisen Skateboardsby ater. By the way, fill the ceiling of the toilet on the DJ booth side.The exhausted vinyl book isThe director was horrified at the bookstore in Jimbocho and bought it with embarrassmentIt is a feat of effort, so please look up when using it.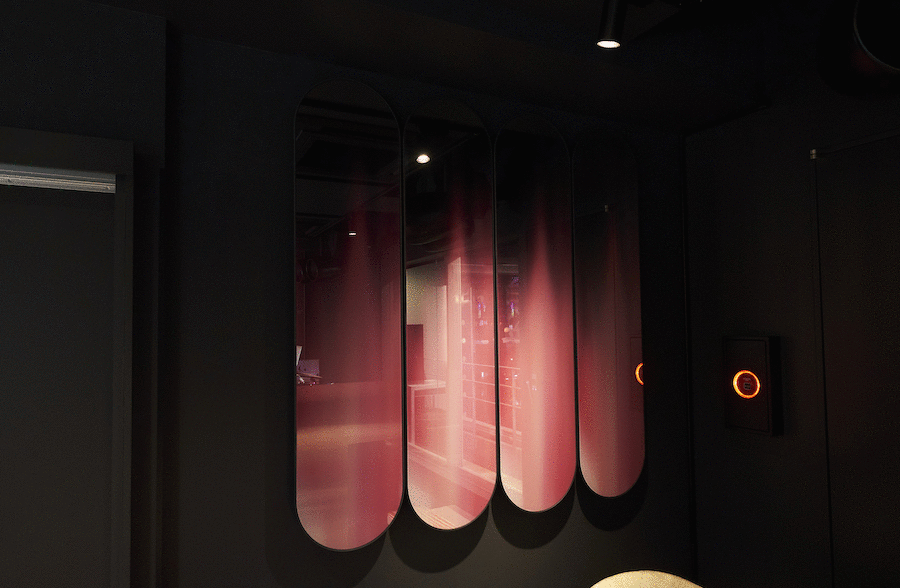 Food and alcohol to convince the adult tongue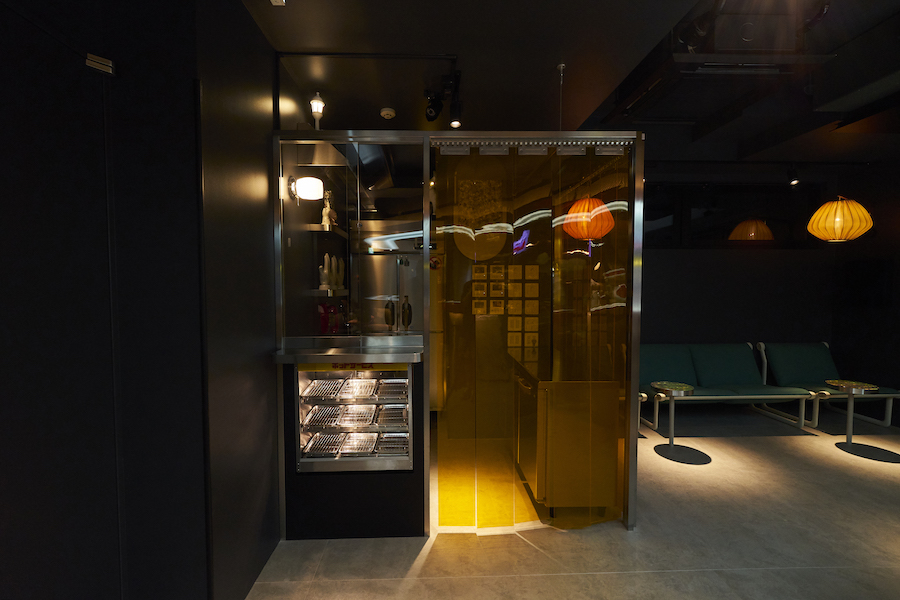 And the sound of "Insomnia Yugioh Lion",The menu is particular about the space. "The sake we drink at the club is basic and not delicious. We didn't want to bring that concept here." In addition to our standard alcohol menu, the "en one tokyo" team fell in love with the world-famous Nishi Azabu " ObYou can enjoy a cocktail supervised by Shuntaro Yamakawa, the owner of oro. With several kinds of original infusions,Enjoy the unique taste. In addition, the popular menu "Kashiwa Kun" from Harajuku "Mensan" and "Pizza Man" supervised by "PIZZA SLICE"The lineup also satisfies hot snacks and light meals.
For staff wear, we asked Black Weirdos to make a custom design,Collaboration marches with artists and brands will continueScheduled to be produced.Nowadays, I'm sick of having to go crazy with an unspecified number in a big club."Lion", where you can enjoy good sounds and delicious drinks with your friends, is an ideal playground for adults.It will be a spot that will be loved for a long time.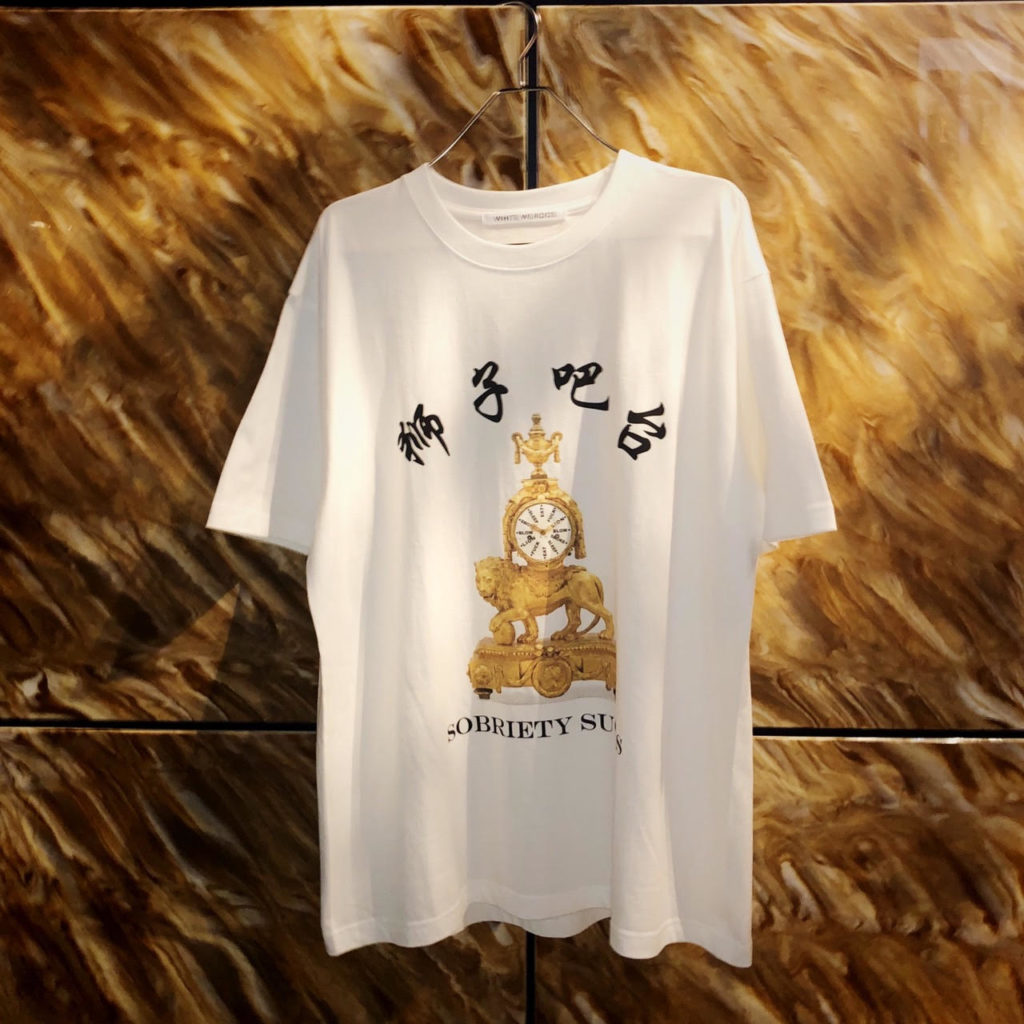 Sleepless Play Lion x Black W eri dos ¥6,600 (tax included)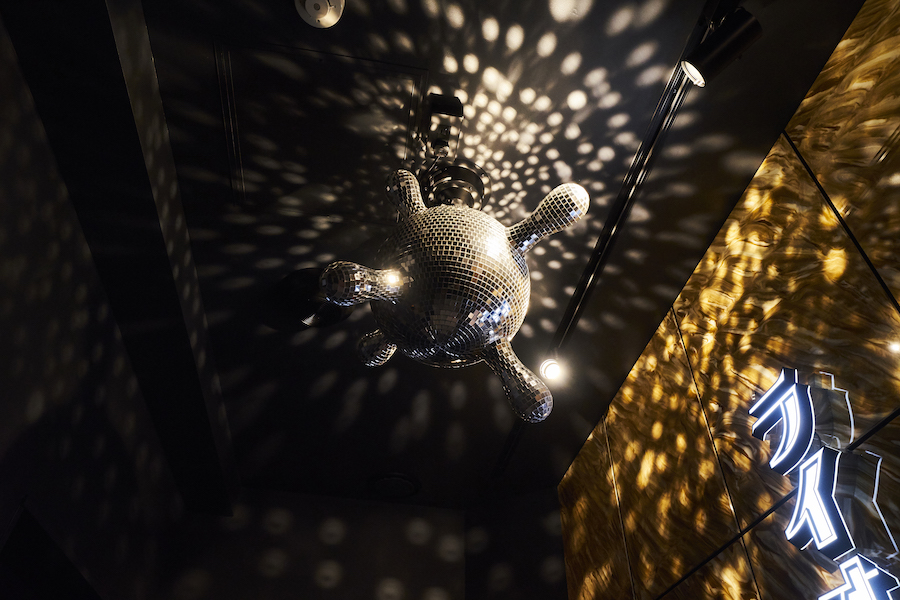 Sleepless Play Lion
Address: 150-0001 6-19-17, Jingumae, Shibuya-ku, Tokyo GEMS Jingumae 7th floor
Business hours: 20:00-27:00 (*only during August)
Business form: Mon-Thu (only members can enter), Fri/Sat (even non-members can enter)Yes)
Membership requirements: You can join at the store with members.
Phone: 03-6712-5611
instagram:@music_bar_lion