2020.07.29
The multi-layered world of LOEWE's Spring/Summer 2021 Men's Collection that fully embraced the power of digital shows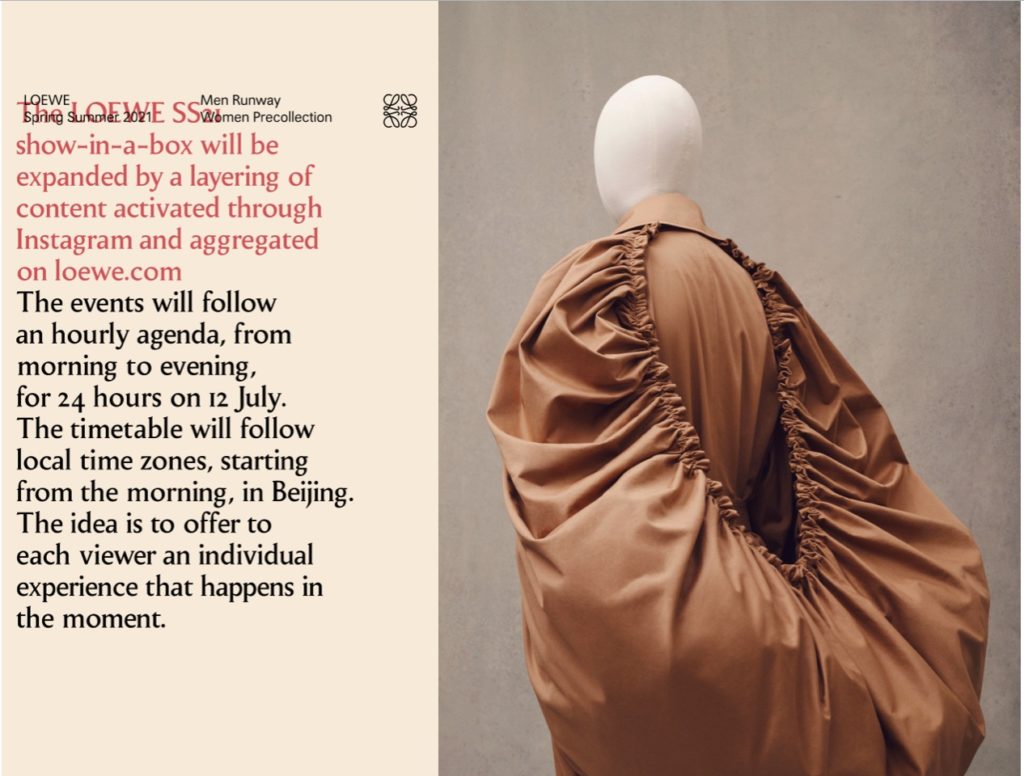 LOEWE's Spring/Summer 2021 Men's Collection was a gimmick that fully embraced the stage of Digital Fashion Week. Under the title of "Show in a box," the experience of the person will be transformed into an experience through the contents of the pre-distributed box, and then a 24-hour digital event will take place. At a digital event, you can break down your collection from any angle and approach the depths of your brand from a diversified perspective. On the official website, you can download the patterns and paper toys contained in "Show in a box," and you can browse more than 20 movies such as short films, talks, and live performances. I would like to introduce some of the works.
The front row portraits in motion
The film was the beginning of a 24-hour digital event. It is a prologue-like work that cuts out everyday scenes from each person's viewpoint, and the model UTA has appeared from Japan.
The Art of Shibori
"In Japan, there is the word "clothing, food, and living." The first word in this word was "clothing," that is, the top of the line where you wanted the most luxury. Has evolved," explains Kinuta and the third generation Mr. Yoshiyo Ando. It conveys the tradition and technique of squeezing used for the key look of the season.
Meeting with the basketweave artist Idoia Cuesta
The technique of the basket, which was incorporated into bags and clothing as the cornerstone of the collection, was by Spanish artist Idoia Cuesta.
Performance by Mathis Picard
Performance by Mathis Picard, a French-born artist based in NY. Using the piano and two keyboards placed in one corner of his house, each keyboard, improvises jazzy music.
Collection highlights
The collection is explained by artistic director Jonathan Anderson. This season, which was conscious of the fluidity and soft feel that is symbolized by balloon sleeves, is "curve, swing,The three elements of "loop" are expressed by various approaches.
■LOEWE 2021SS Collection