2020.07.13
Who is "Mr. Shimazu"? ~ Following the memory of a stylist's loneliness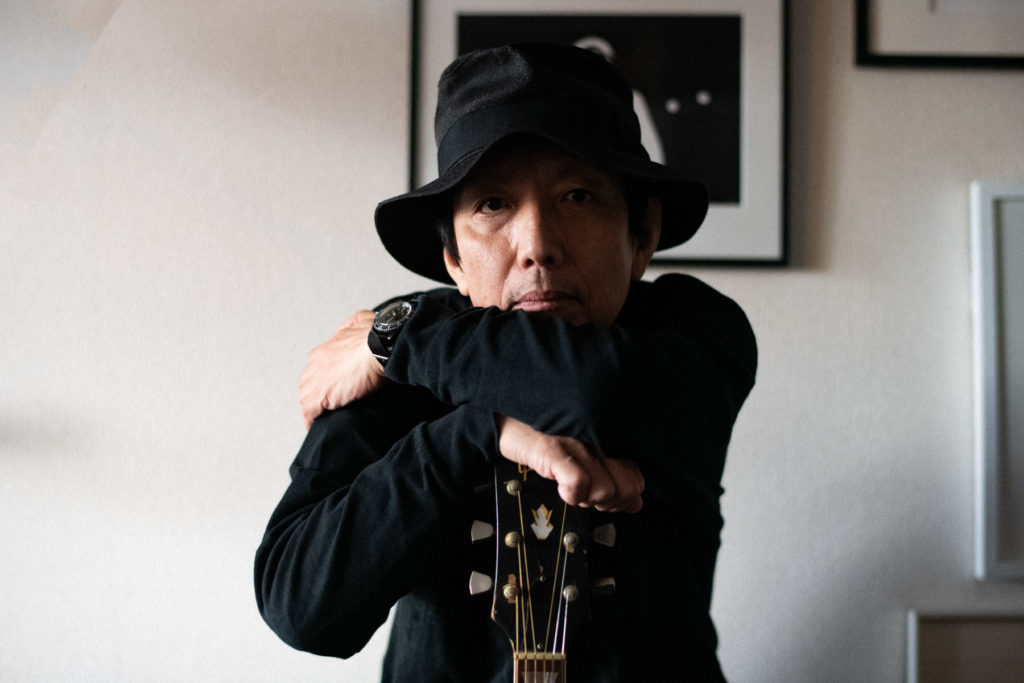 "Kura-dashi" held at Shibuya PARCO's pop-up store "POP BY JUN" sells selected vintage gems. In the first chapter, "Komiyama Shoten" in Kanda Jinbocho, the holy land of art books, has appeared. The posters and art books collected from the huge archive were lined up. In the second chapter, Suginami's "flotsam books" and culture label "BLANK MAG" attracted attention due to the unique curation that "Tyman" is put up. And the final chapter is "Memory of Shimadzu's loneliness," which is about releasing the gems and rare items that stylist Yoshiyuki Shimazu has collected over his half-life.
Photo & Text_Shoichi KAJINO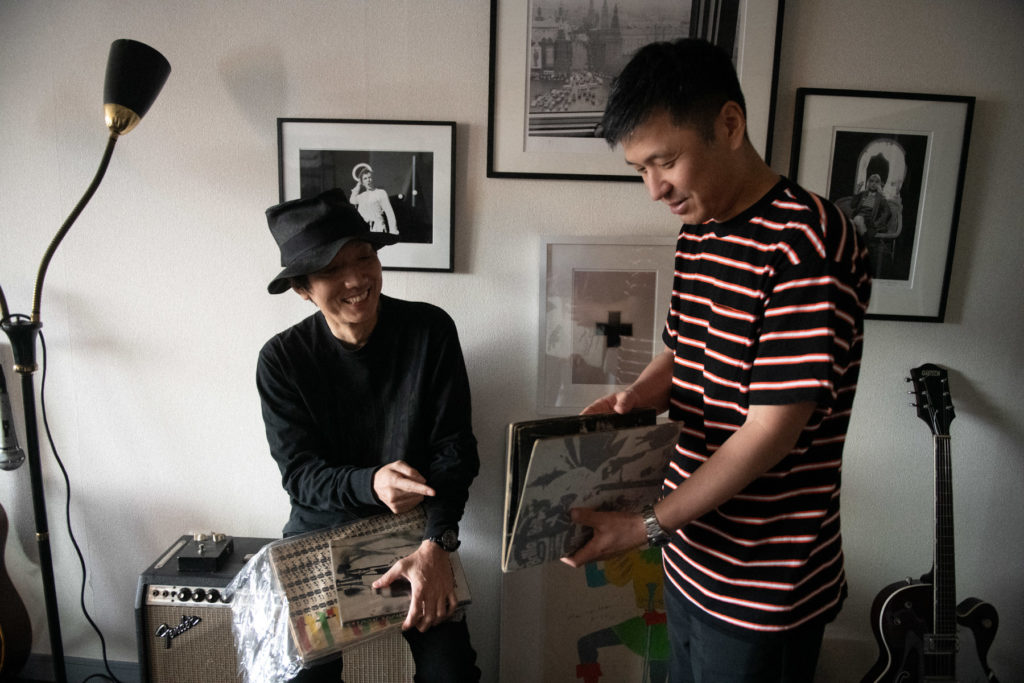 I visited "Mr. Shimazu" with Masatoshi Uemura, director of bonjour records, which curated the entire "Kura-dashi" project at POP BY JUN.
Uemura says. "Initially, the "stock store" was planned with the image of a book fair, but in the final chapter, we were able to "stock" the items owned by Mr. Shimazu. The other day, Mr. Shimazu. I went to the warehouse together with you to make a decision, and of course not only clothes and books, but posters and DMs received from Com de Garcon at that time, for example, are nicely archived in a file. We will line up."
"It's not a perfect collection, and it's not all collections, it's just the ones I've gathered," said Mr. Shimazu, who is humble.
Yoshiyuki Shimazu, born in Kumamoto in 1959. "Mr. Shimazu," who has become a stylist from the dawn of Japanese fashion to the present, has said that the road was long and never flat. We were going to watch some episodes about some things, but they looked back on that turbulent half-life we didn't know about.
It was in 1974 that I first crossed the sea, saying, "If you go to Tokyo, going to America will be different (laughs)," after a sensuous youth in Kumamoto. I didn't think about the distance because I saw America, so I stopped going to school and took part in night business to jump out. It was a trip from San Francisco to Los Angeles and Hawaii.
Shimazu-san, who was full of music and fashion scenes after Woodstock at that time, saw the West Coast at the end of hippies. "At that time, I was influenced by West Coast fashion, but when I arrived on the West Coast, everyone was flared pants, a tie-dye T-shirt and a beard look. I was deceived by the magazine because it was not ivy style at all. (Laughs) Well, that's what branding is today."
After that, I was attracted to the music with the Beatles at the top, and went to London, the holy place of rock. In 1978, London was in the middle of a flat tire. "London was all about live houses." It is said that it was a time when Kings Road, a live house such as Markies, was alive.
In 1981, I crossed Paris with the idea that I am planning to go to London and would like to travel to Europe and other countries. Based in Paris, where I was comfortable, I traveled from Greece to Turkey at one time, to Eastern Europe in Slovakia and Yugoslavia to Northern Europe in search of northern lights, and sometimes from Spain to Morocco by boat in Africa.
Mr. Shimazu's wandering over land and sea continued for about two years, and after returning from the trip, he started behind the scenes of Paris designers such as Issey Miyake, Yohji Yamamoto, World's End etc.
"It was a difficult time to prepare for the show around this time, because it took a long time and a lot of people. It was a kind of spectacle, wasn't it?"
From receiving customs, fitting, and following stylists. Mr. Shimazu is involved in all the work of Paris Collection and will discover various things from behind the scenes of fashion.
"I first knew there was a job as a stylist. At that time I was working on a collection of women's clothing. Until then, I was crazy about the clothes I wear and the music I listen to. However, I knew this woman's clothing, the beauty of modeling that was made by wearing it to women. What I saw in Paris at that time made my career decisive."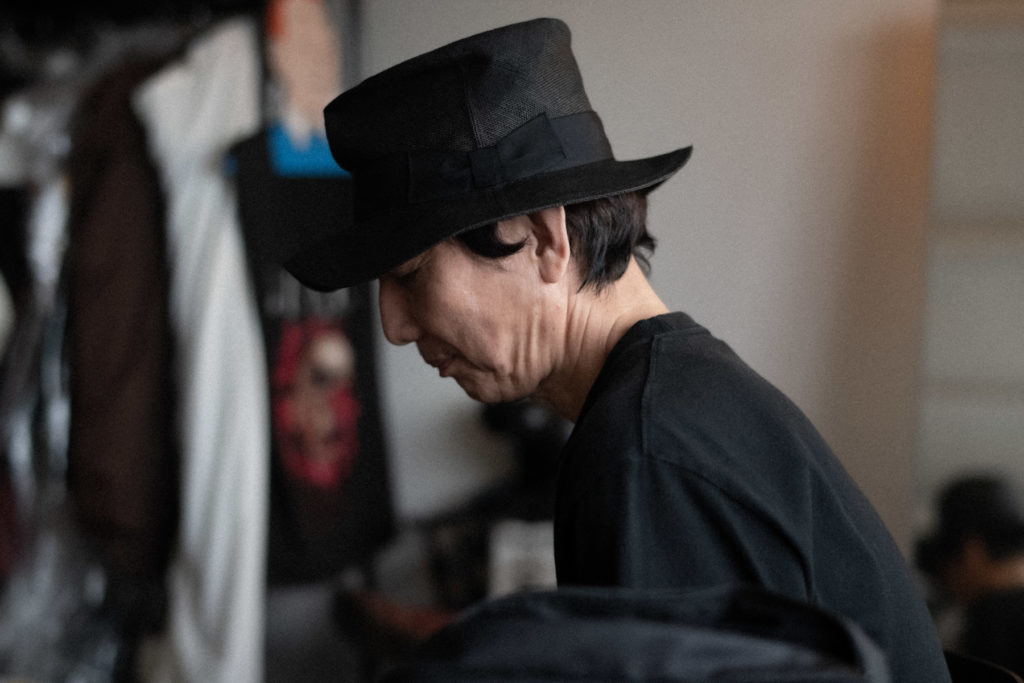 Mr. Shimazu, who had repeated wanderings and part-time jobs at Paris Collection, will also start buying. He said he was peeking out of flea markets in London and Paris from the American market every week to buy used clothes and vintage items.
"I used to feel that old clothes were hand made, and I knew they were from a certain age. I was a professional digger."
"In the dark, I go to the flea market with a flashlight in one hand. It's lonely work, digging."
At the same time, he asserts that the time to face this loneliness was important for creative inspiration.
A lonely market tour with your hands blackPast story. "The flea market in Paris and the Rose Ball market in Los Angeles have become shopsThe reality is that we can't find cheap and rare things." Now it's easy to find it online,Shimazu is skeptical of the act without loneliness.
"For example, you can search a considerable amount of music T, etc. on the Internet, but it is difficult to determine whether it is the original or not by the image alone, and it is possible to process it, so it seems that there were quite a few times that it arrived and it was a boot. It's best to buy with a sense of size and convinced by the size, but Justin Bieber and Kanye West were wearing it, and the post was the same Even if you can find a T-shirt and buy it, most of it is already soaring. Well, it would be nice if you buy it high and enjoy it, but influencers also have a little "meaning" and "roots", including the T-shirt design. It would be even nicer to tell me..." but my father's soliloquy (laughs).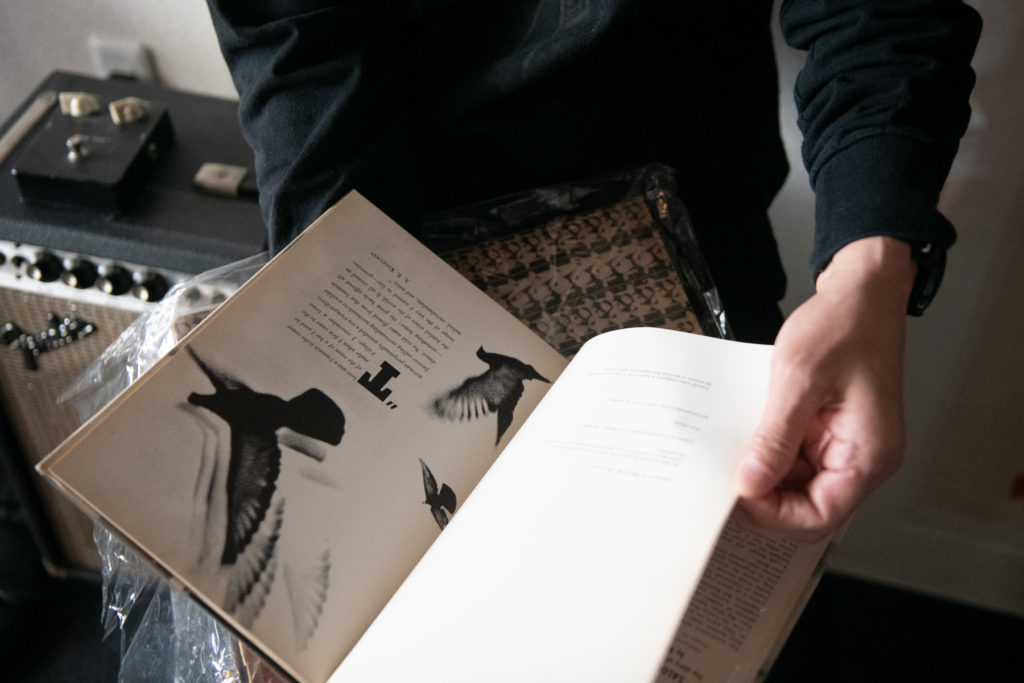 Not only clothes, but several photo books and art books lined up at the store this time were collected by Mr. Shimazu's "editing".
"I loved photography anyway. For example, when you look at record jackets, you were just looking at credits. Remember in magazines, who was shooting, who designed it. I didn't remember anything, but when you look at an advertisement that JUN did in the past, we knew Avedon's photographer David Bailey. It's a repeat of that lonely process."
Large format posters are also lined up.
"I think it's a metro-sized poster for Godard and Truffaut movies. I used to go to cinemas to study French in Paris (laughs). After becoming a stylist, I got some tips on how to take photos from Nouvelvag. I felt like I was shooting Jeanne Morrow in that "Suddenly like a flame", and that was connected to Arthur Ergot and Pamela Hansen (who were active in French ELLE magazine). did".
"I also peeled off some of the posters and brought them home. There was a live house called PALACE, which I used to go to in Paris, and there was a venue called "JUNGLE FEVER". It wasn't for sale, so I took it off at night and brought it home (laughs)."
It took more than three hours to watch each episode while watching the gems and curiosities that had gathered around Mr. Shimazu's everyday life with twists and turns. It's my cousin's time.
"There is no standard that it is rare when choosing it by myself, and the genre does not matter. From the point of looking at the origin of the mode, ethnic history is also important, I have not exhibited it this time, but I like various national costumes, etc. There were times when I searched while traveling, and it's the best thing to enjoy myself.It's not a perfect collection, but it's now young and sensual as I cultivated an artistic sensibility through photography and magazines. It would be more meaningful to pass the baton to the generations to use it. It would be great if you could make modern para-manga-like things with a visual and lo-fi feel!"
Shimadzu-san's lonely memory-filled items that I decided to let go with this feeling, I hope you will be overwhelmed by POP BY JUN.
▪️ Some gems to be exhibited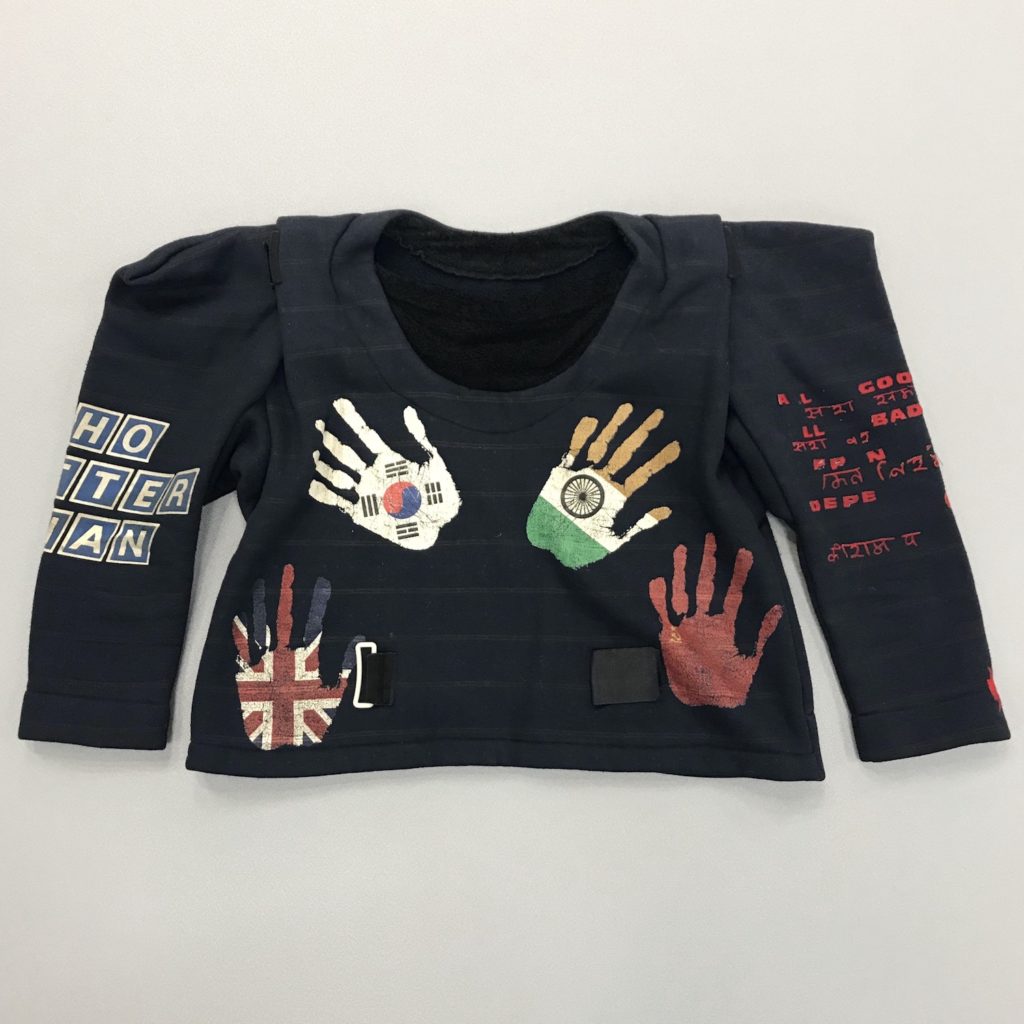 "WORLD S END" top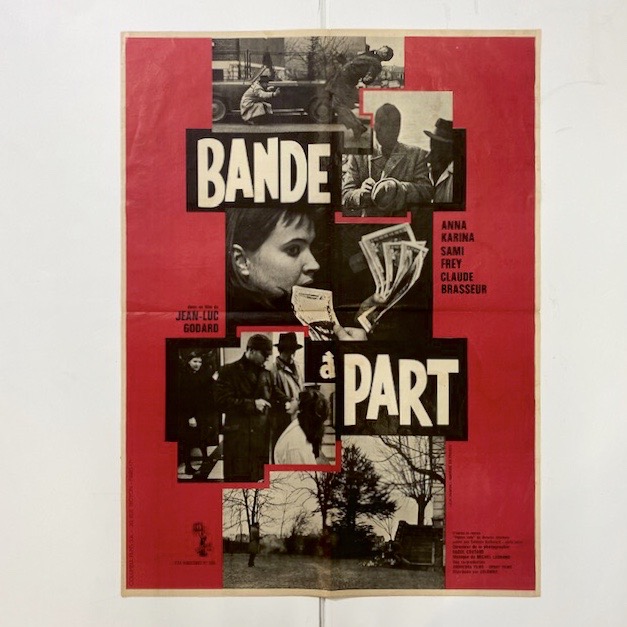 "Bande à part" Jean-Luc Godard poster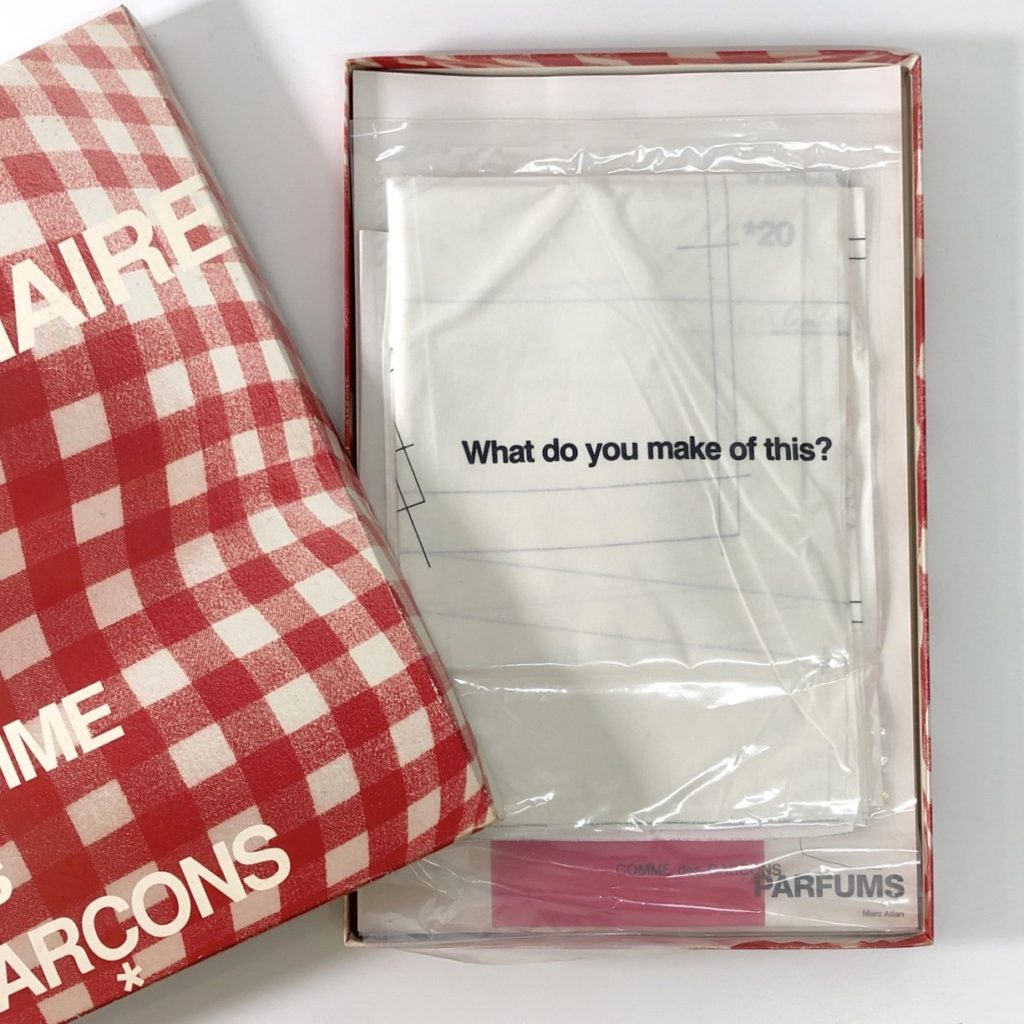 "VISION AIRE" Com de Garcon Edition
■ POP BY JUN "Warehouse"Final Chapter "Mr. Shimazu, Memory of Solitude"
Date: July 13th (Monday)-July 26th (Sunday) *Opening time is from 18:00 only on the first day
Venue: Shibuya PARCO POP BY JUN