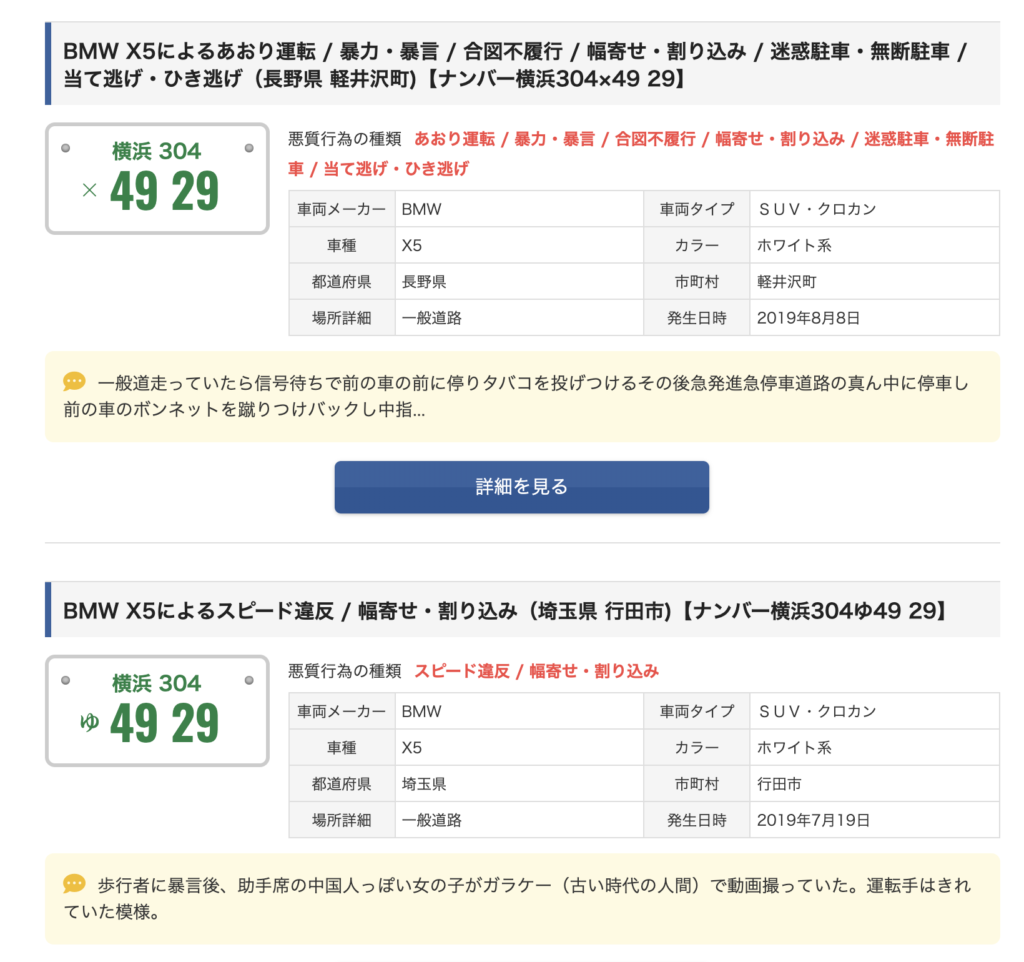 A site that shares the numbers of topical malicious driving vehicles.
There are some aspects that can be abused by private individuals, but there are quite a few examples (laughs).
I personally have a lot of annoyance to Audi's senior riders, so if you look into it, it won't come out much.
If you look at various things, the SUV generally feels like an aura.