2019.07.17
Hiroshi Fujiwara x Miu THUNDERBOLT PROJECT limited store in Isetan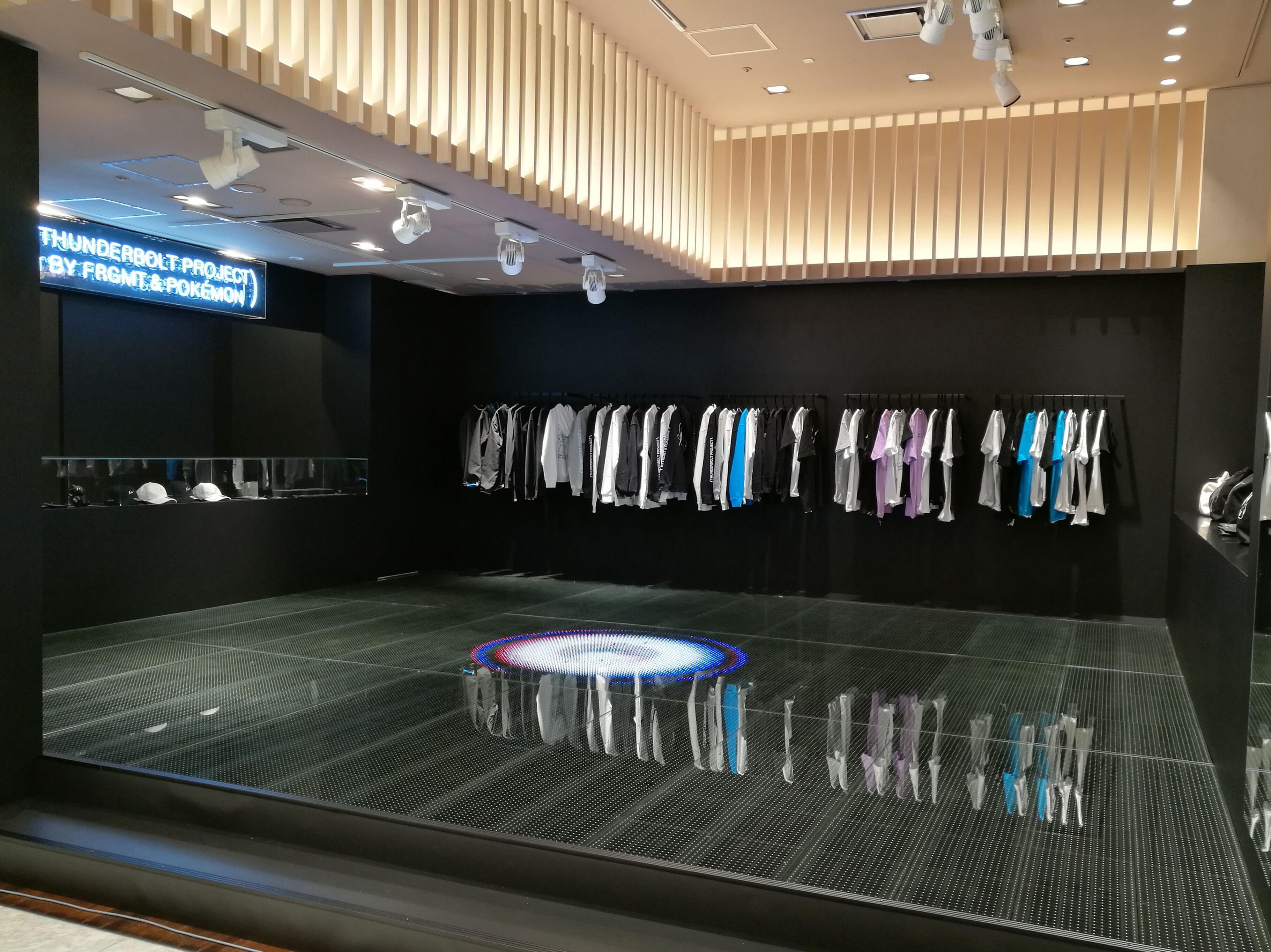 A limited store of Mew and Mewtwo by "THUNDERBOLT PROJECT BY FRGMT & POKÉMON (Thunderbolt project)" opened on July 17, at the Isetan Shinjuku store. To coincide with Pokemon's latest movie "Mewtwo's Counterattack EVOLUTION" released on the 12th, it will be held at two locations: the promotion space on the 1st floor of the Men's Building and West Park/The Stage #6 <IN THE HOUSE> on the 6th floor of the Main Building. .. Since the session is approaching the summer vacation period, a mechanism that parents and children can enjoy is included.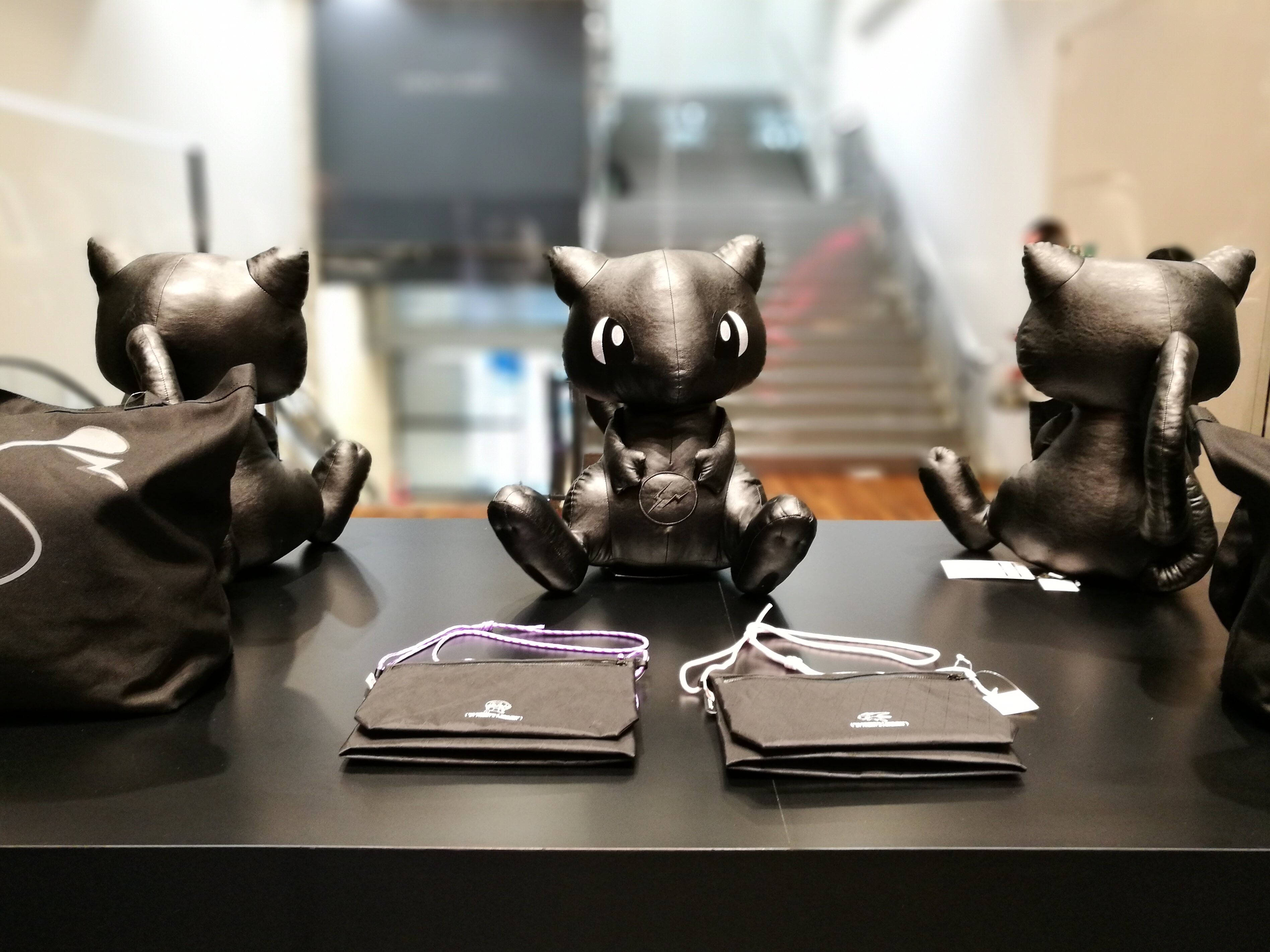 "There is no interest in arranging the same thing this time in Isetan, so we decided to conduct a pop-up store to spin-off. Miu was very popular to sell before, and it was a pretty character. However, Miu was easy to design, "says Hiroshi Fujiwara, says the men's 43 type, Kids 30 with new graphics such as" Miu intertwining with the icon of a fragment "that he likes in the store. Lineup of molds. In addition to clothing such as T-shirts, Ron T, and thin knitwear, the first miscellaneous goods items such as leather accessories such as tote bags and wallets and iPhone cases are also available. Above all, Miu's stuffed toy made with a PVC-processed leather specification that says "I want to express the original texture" has attracted attention since it was announced, and is likely to be an item required to be sold out.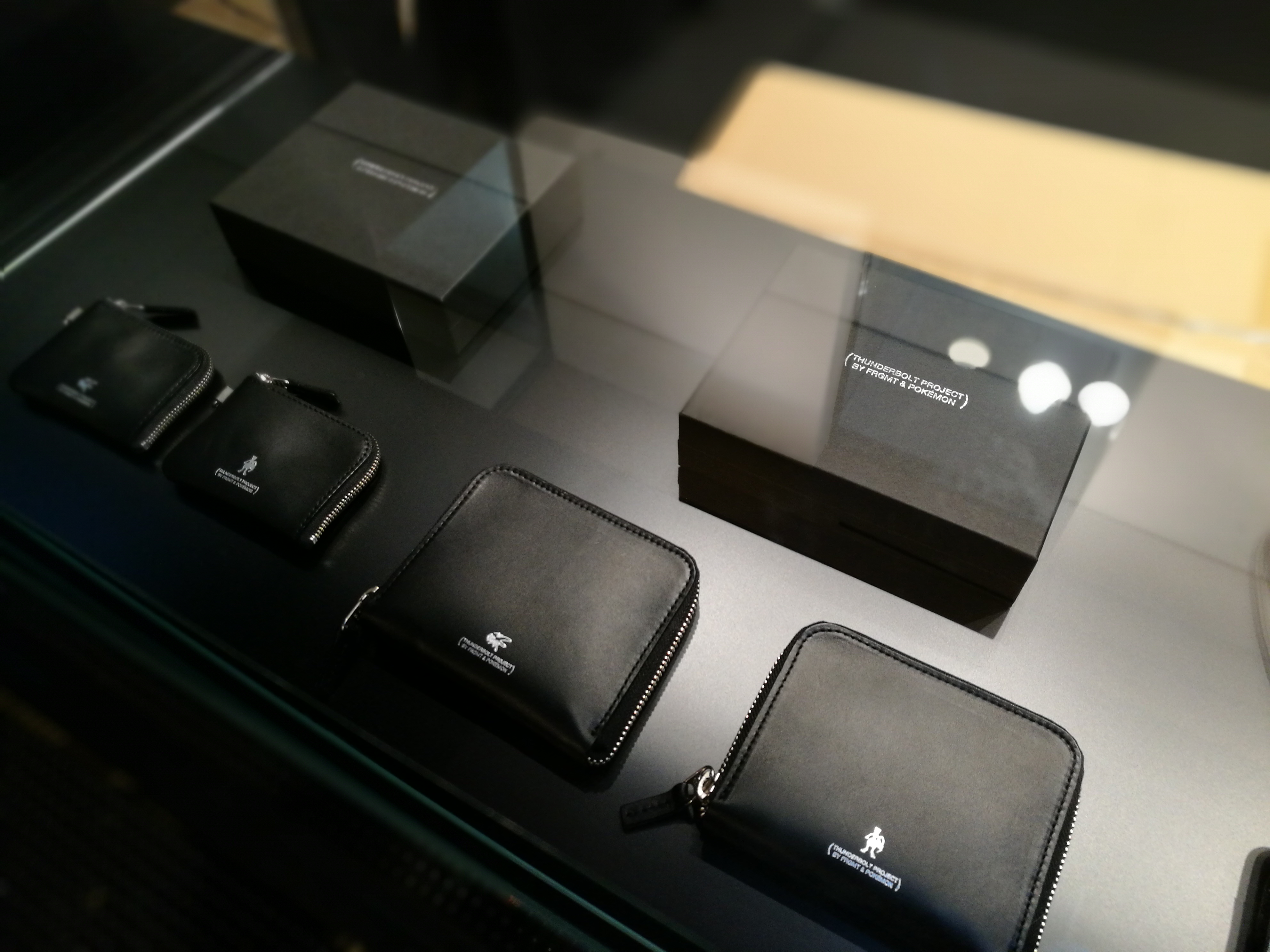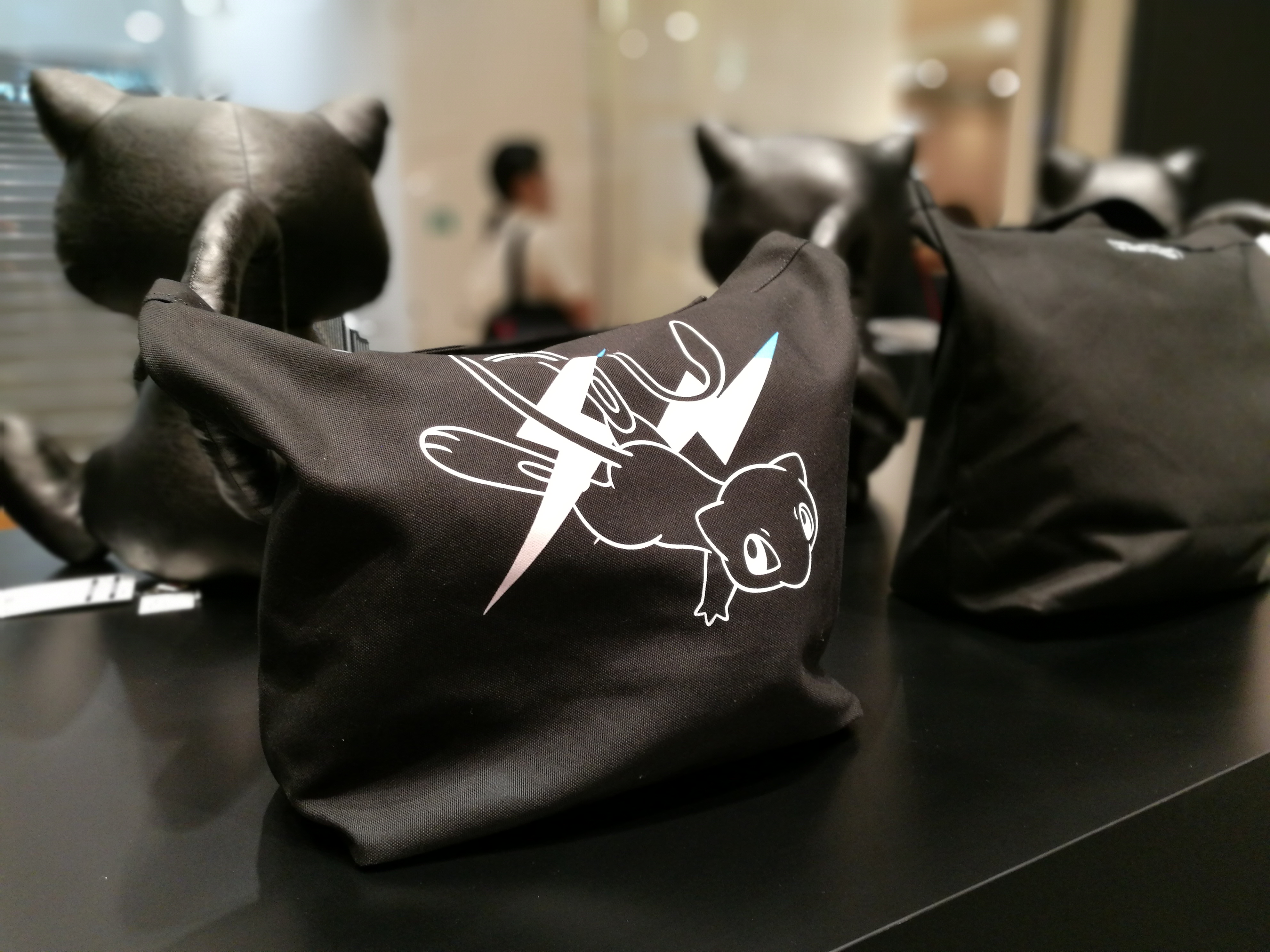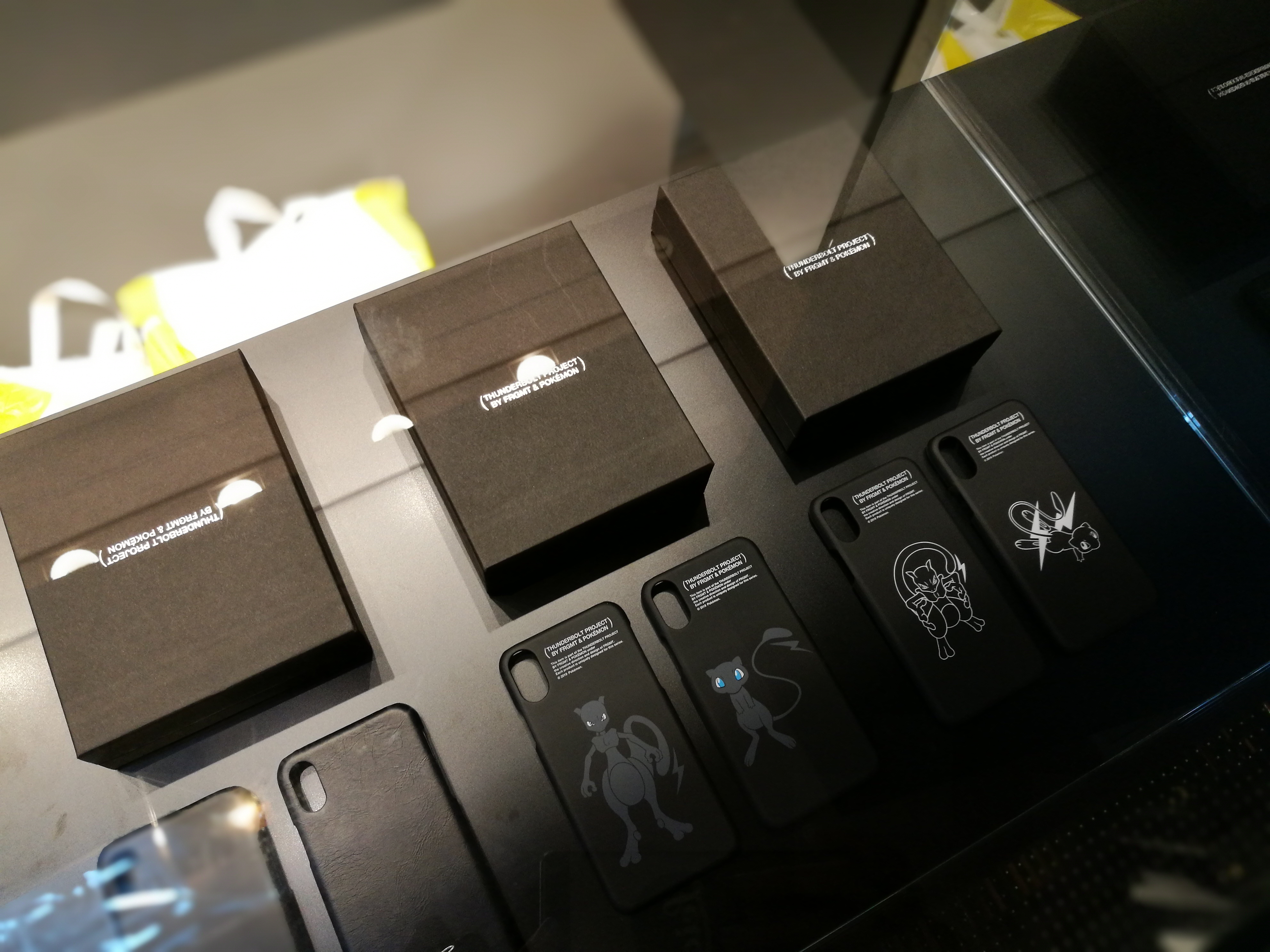 In the promotion space on the 1st floor of the Men's Building, which is based on black, LED panels are spread over the floor, and the relationship between Miu and Miu's feature that they can disappear freely can be expressed with images. In addition, I hid "hidden miu" in the store. On the other hand, at IN THE HOUSE on the 6th floor of the main building, items such as pink and light blue items and floor mats are aligned with a Thundermark neon tube as a mark, and finished in a pretty specification.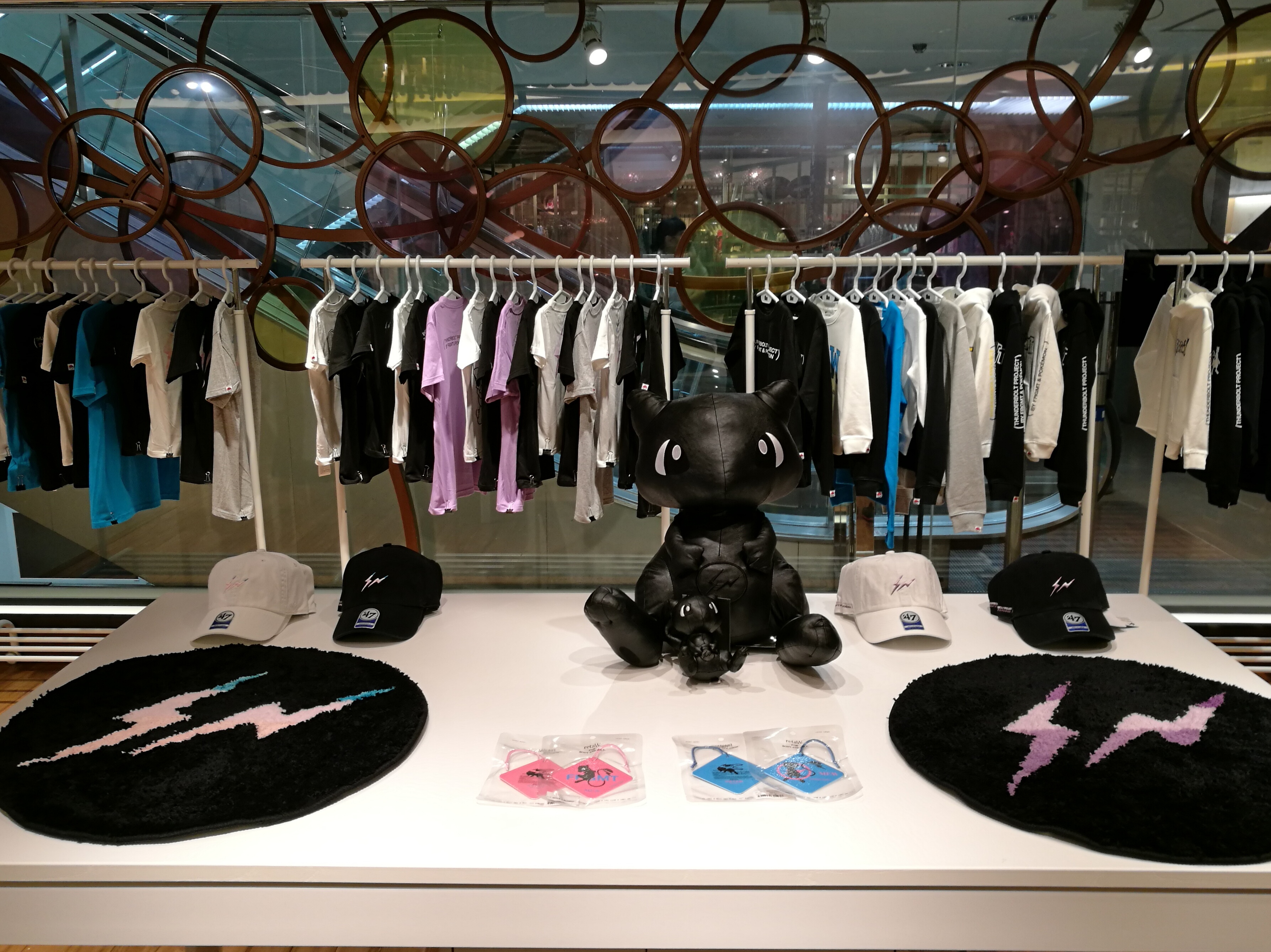 Only the winners of the advance lottery can enter on the 17th and the 18th of the opening first day. The Men's Building has received a response, with 26,000 applications on both days and about 13,000 for Kids. General admission is planned from the 19th, and selling on the Isetan online store will start on July 20th.
■THUNDER BOLT PROJECT BY FRGMT & POKÉMON popup store
Period: July 17 (Wed)-July 30 (Tue), 2019 10:00-20:00
Venue: Isetan Shinjuku Store Men's Building 1F = Promotion Space
Isetan Shinjuku Main Building 6F = West Park/The Stage #6 <IN THE HOUSE>
■ THUNDER BOLT PROJECT BY FRGMT & POKÉMON @ Isetan Online Store
[Period] July 20, 2019 (Sat) 10 am-July 31 (Wed) 10 am
■ Contact Us
Isetan Shinjuku
Address: 3-14-1 Shinjuku, Shinjuku-ku, Tokyo 160-0022
TEL: 03-3352-1111