2019.01.11
The world of attention NY painter, Eddie Martinez drawing a block skull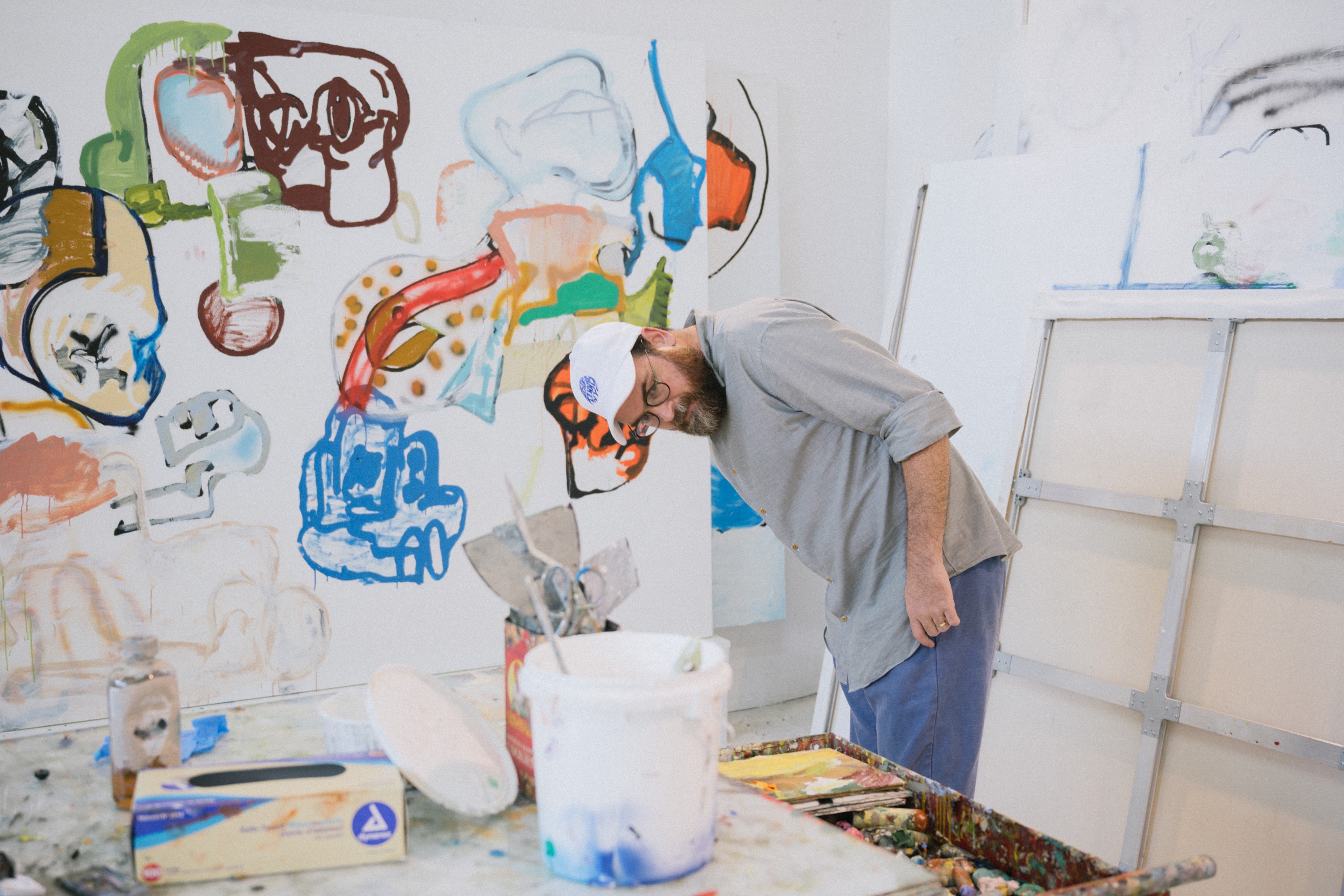 Eddie Martinez in his studio / Photo credit Charlie Rubin
NY· Artists based in BrooklynEddie Martinez(Eddie Martinez) started his first solo exhibition in Asia.1977He is born in a year and is a gentle person who can not be imagined from its emotional and rough touch. A group of works prepared by him for his first solo exhibition in Japan, who has stepped up his way to an artist almost self-taught is "Blockhead(Block Head) "- It is a work which began to draw in the year when he gained the path as an artist.

In the solo exhibition in Perotan Tokyo,5Before the large-scale exhibition in Hong Kong scheduled for the month, he said that he realized "Would you like to try it even in Japan?" This is my first visit to Japan, when asking what I would like to do most in Japan, I showed a smile "I want to eat Pocky". I like work wear and wear it like a uniform, and on the day of the interview I always wear a chocolate coat,BlockheadIt appeared wearing embroidered cap, and revealed a little ambition that "I want to design a work jacket that will become my uniform someday."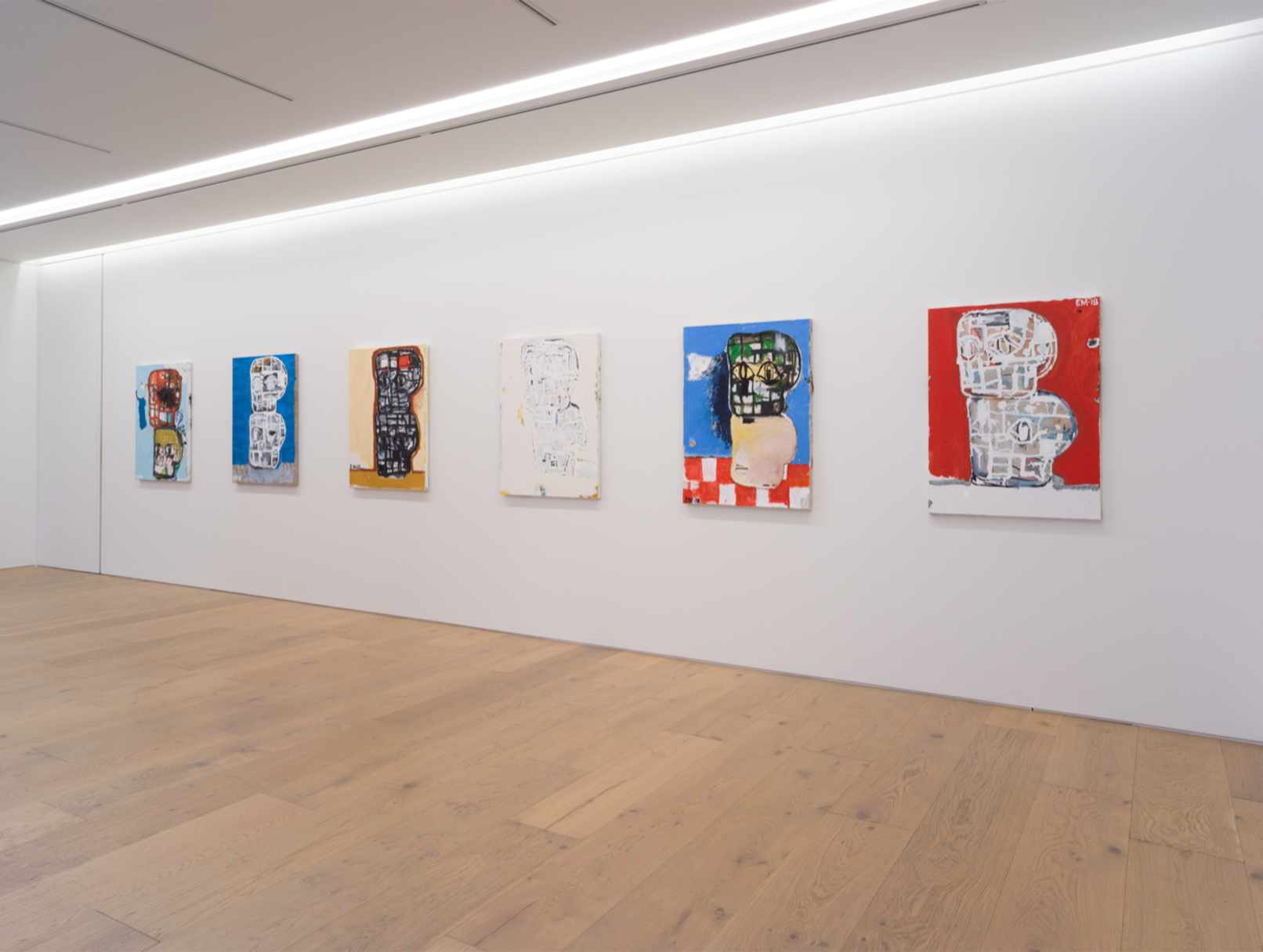 Exhibition scenery
When asked about childhood, she said, "Although it was a happy childhood until a certain point, there was a time when families were concerned about being raised and worried and there was a time when we could not become familiar with society, I was preoccupied with the feeling that I could go to another world by drawing it. " Martinez who had a sense of mind and was constantly working in the US while continuing his activities as a painter decided to settle in2001Year. Brooklyn said it was a place to be a family roots. "My actual character and character in society are different.It is almost able to digest by daily friction caused by existence in society and every emotion arising from it in the dialogue with the work in the atelier.In a sense, I think that my personality is kept by it. "For him to talk, selecting atelier is the most important matter. "The present studio is actually12I was able to come back because I was able to secure a satisfactory space once again in an area that I had been a base a year ago. Originally it is a large production factory, the ceiling is about7There are meters. It's a comfortable place to spend a relaxing time. " Say so"Very much"The atelier is the root of his style"Selection of arbitrary materials and subjects"Is made possible.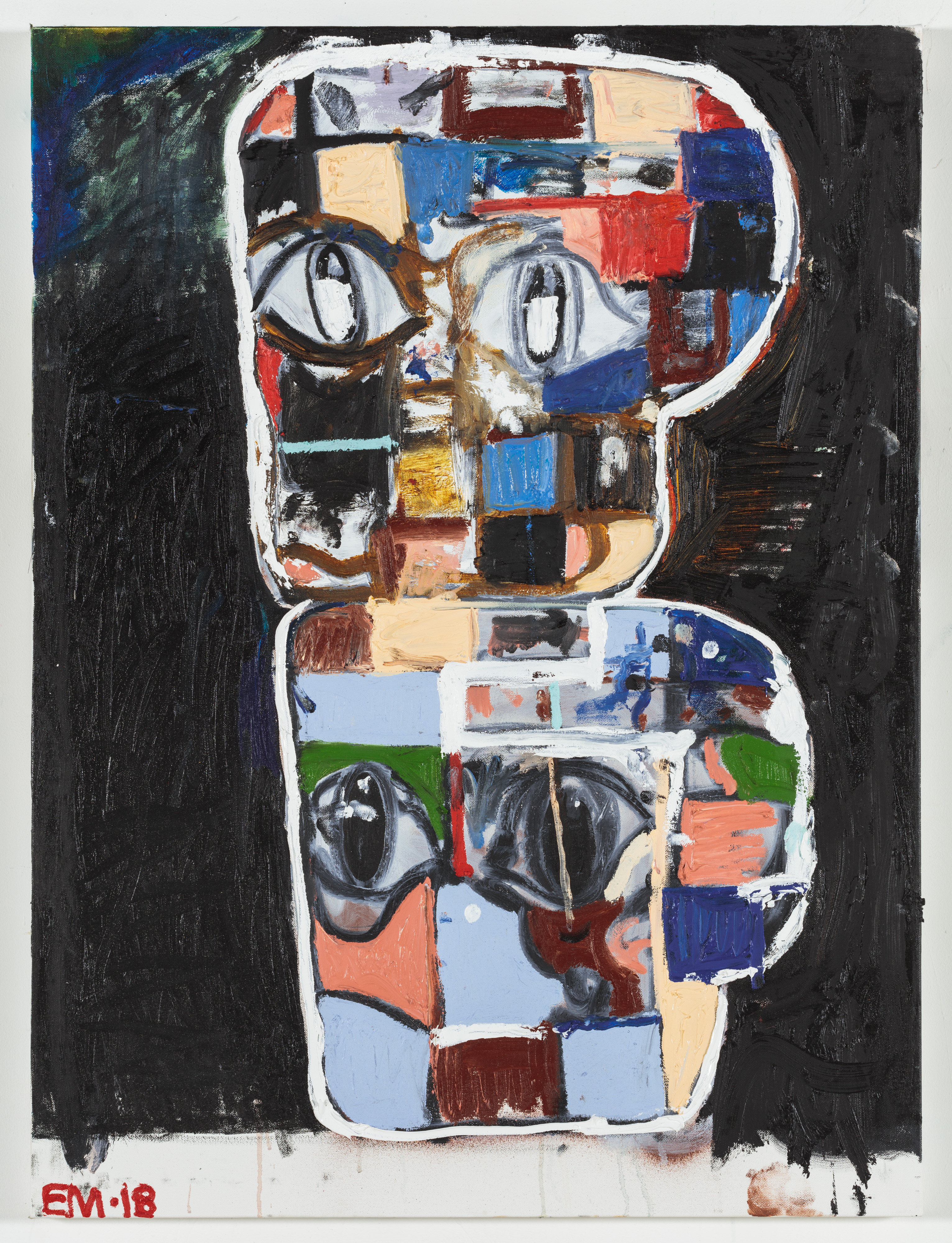 BH Stack # 6 (Breaking Through Dark), 2018 Oil paint on canvas 101.6 x 76.2 cm | 40 x 30 inch Unique
His work with its accidental content is finished by riding on the canvas with the emotional paint once it is not conscious of the color and brush traces superimposed on the canvas. For him that he was familiar with his father and paint since he was small, the paint is a "tool" that was close to him, and the width of the tool increases as he grows up, and now he adopts techniques such as spray painting and silk screen as well as paint In addition, sometimes gum wrapping paper and wet tissues are also used. With such a playful approach he will finish one and only dynamic work.2005In a year"A big character of eyes"Although he was in the limelight at a stroke with a concrete painting depicting them,2013From around the year it shifted to abstract painting and pursued his own possibilities. Many of the works in the art museum are present, and now not only in solo exhibitions in Japan, but also in New YorkBronx Museum of the ArtBut solo exhibition "White Outs"Is being held.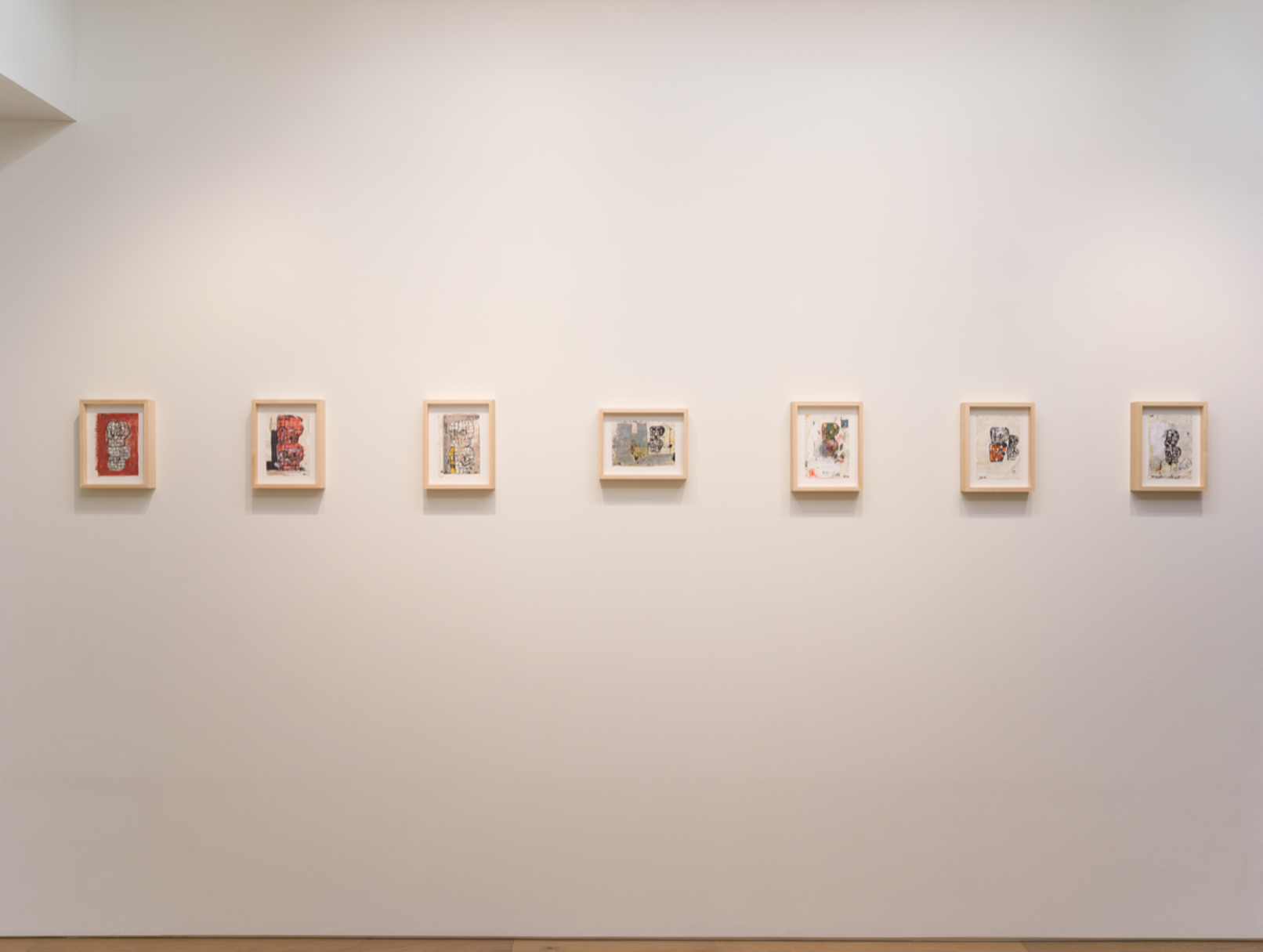 Exhibition scenery
About the art Blockhead, which he defines as "it can show things from various perspectives, that it can present that there is an open viewpoint", gave birth to a year when it became a breakthrough It is like a business card substitute. "My enthusiasm for Philip Gaston, especially his"Block stacking"It is also a direct response to the work. At first glance it is sometimes said that it is like totempoles. "2005Since year, I have been frequently used as a motif even in recent years. In addition to the painting work, a lot of small drawing works are arranged in the venue, many of which are popular with sellers before the event. About the fact that interest in art including his own work is increasing worldwide, "It is a reaction to the fact that technologies that are rapidly developing are uncontrollable. In a sense, there is art as a return to humanity Is not it? "Martinez to analyze. Humanity may be encompassed rather than making it to hit various emotions with the atelier.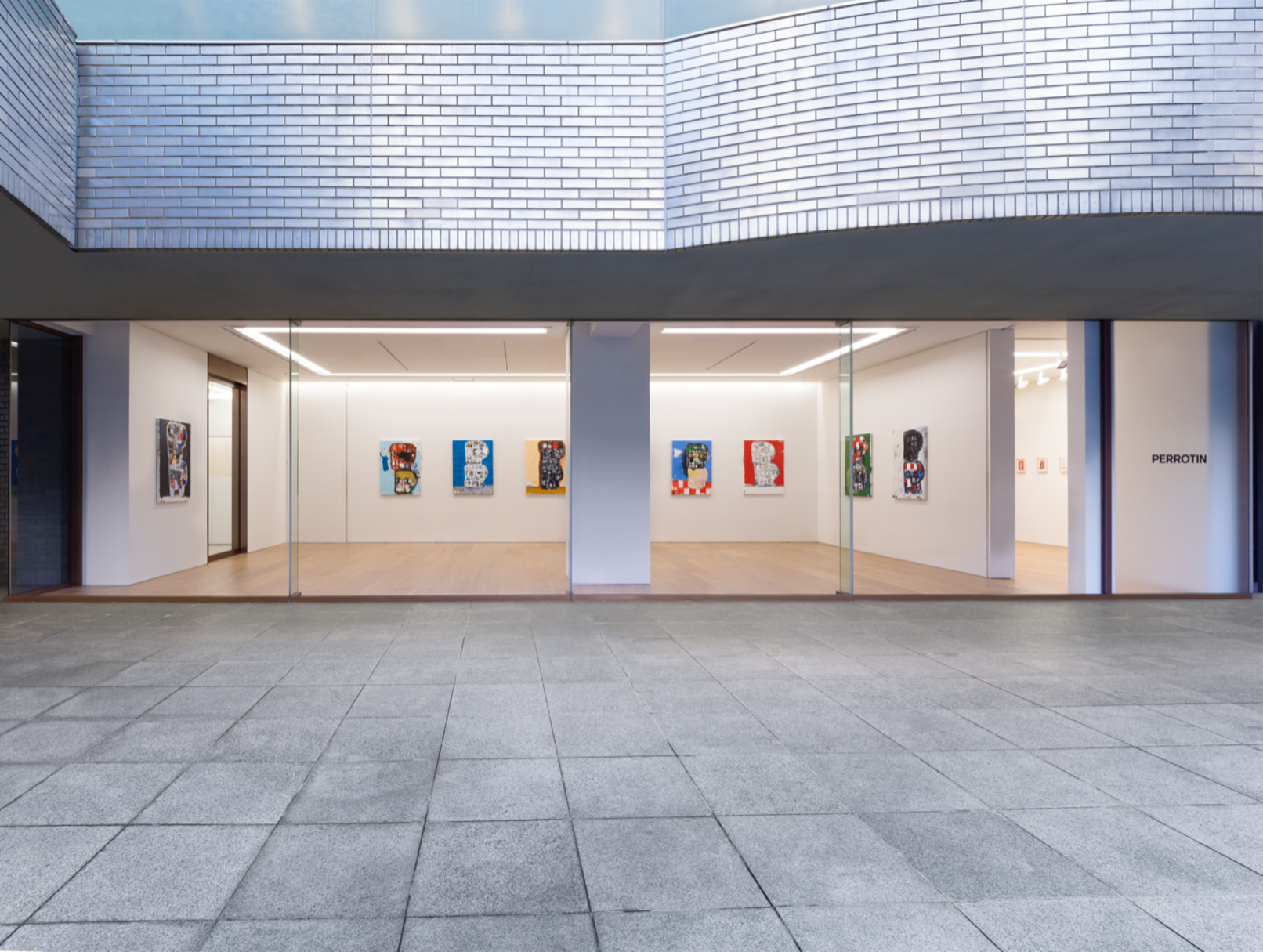 All pictures© Eddie Martinez; Courtesy of the artist, Perrotin, and Mitchell-Innes & Nash, New York. Photo: Kei Okano
 ■ Blockhead Stacks
Period:December 20, 2018 - January 23, 2019