2018.10.09
Aesop Gift Kits for 2018-19: 'Atlas of Attraction'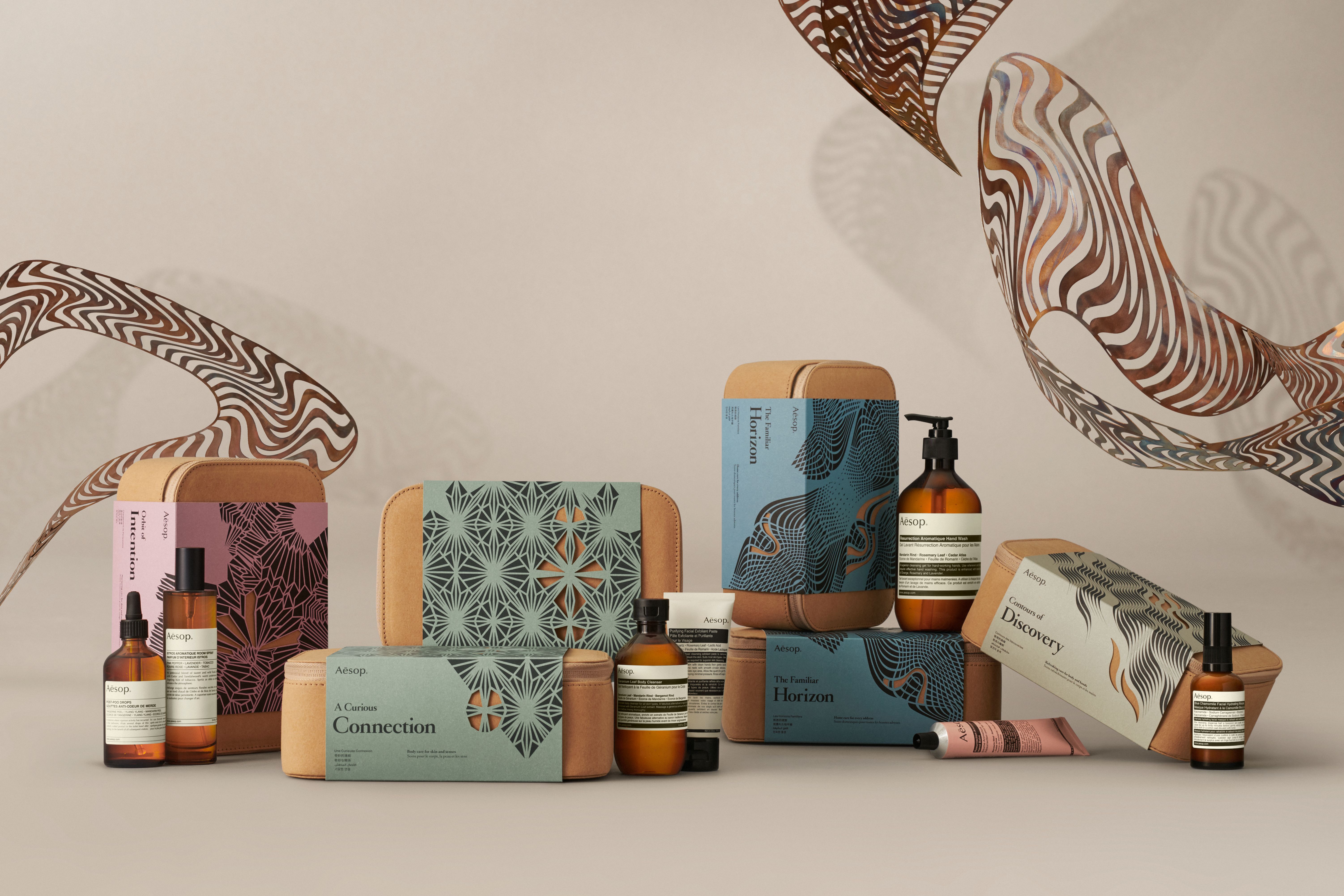 Aesop will release 2018-2019 'Atlas of Attraction' Gift Kits on November 1st. This year is a collaboration with Dutch designer Iris Van Herpen. In addition to this year's skin care and body care kit, Aesop's first home kit will be added.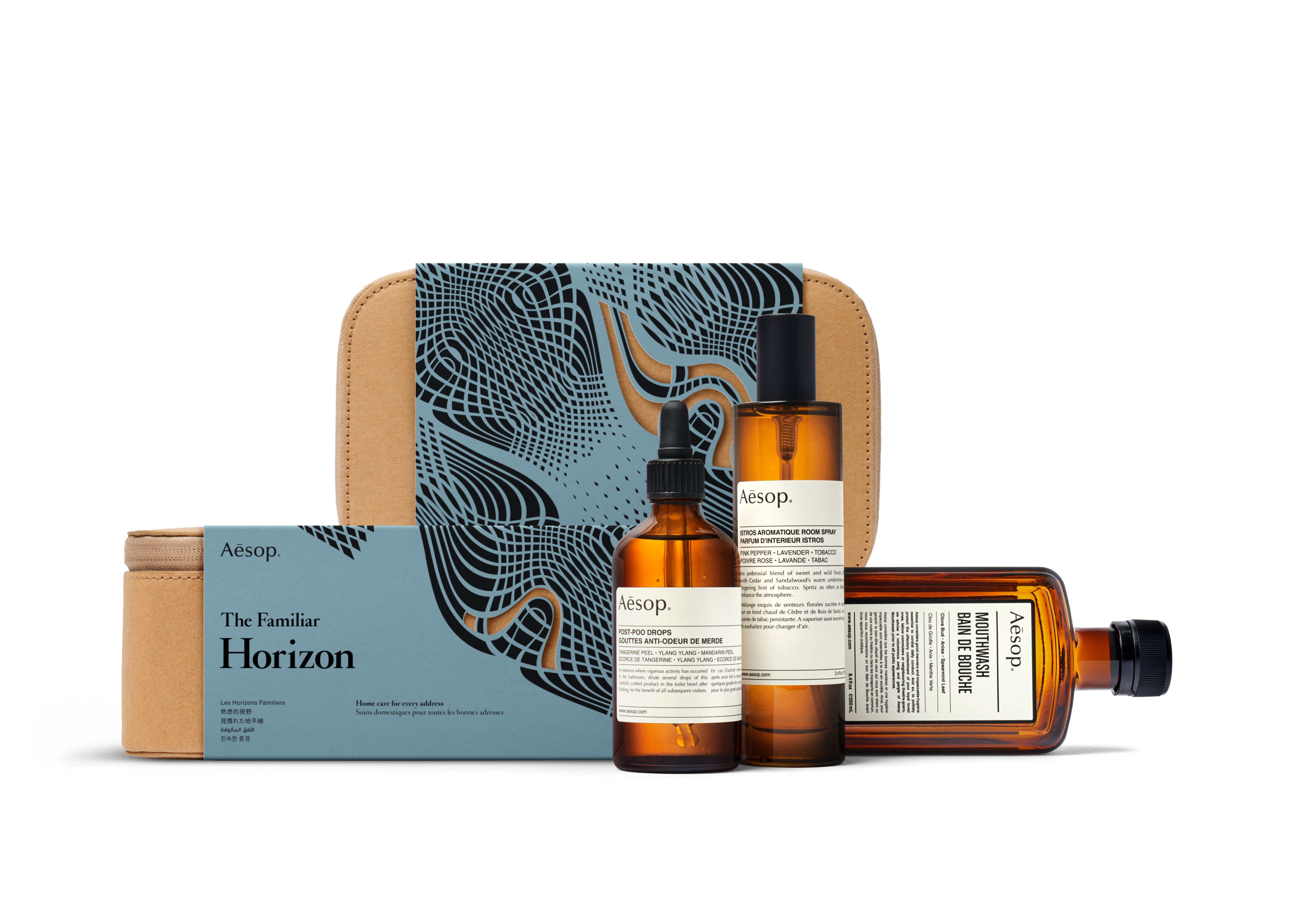 Four kits will be released overall, with the 'Familia Horizon' home kit an Istros Aromatic Room Spray, Post-Poo Drops, and Mouthwash 18, 3-piece set. While others are, 'Curious Connection' with 2 essential body care products, 'Orbit of Intention' with 3 moisture enriched skin care products, and 'Contour Discovery' with fresh hand care and body care products.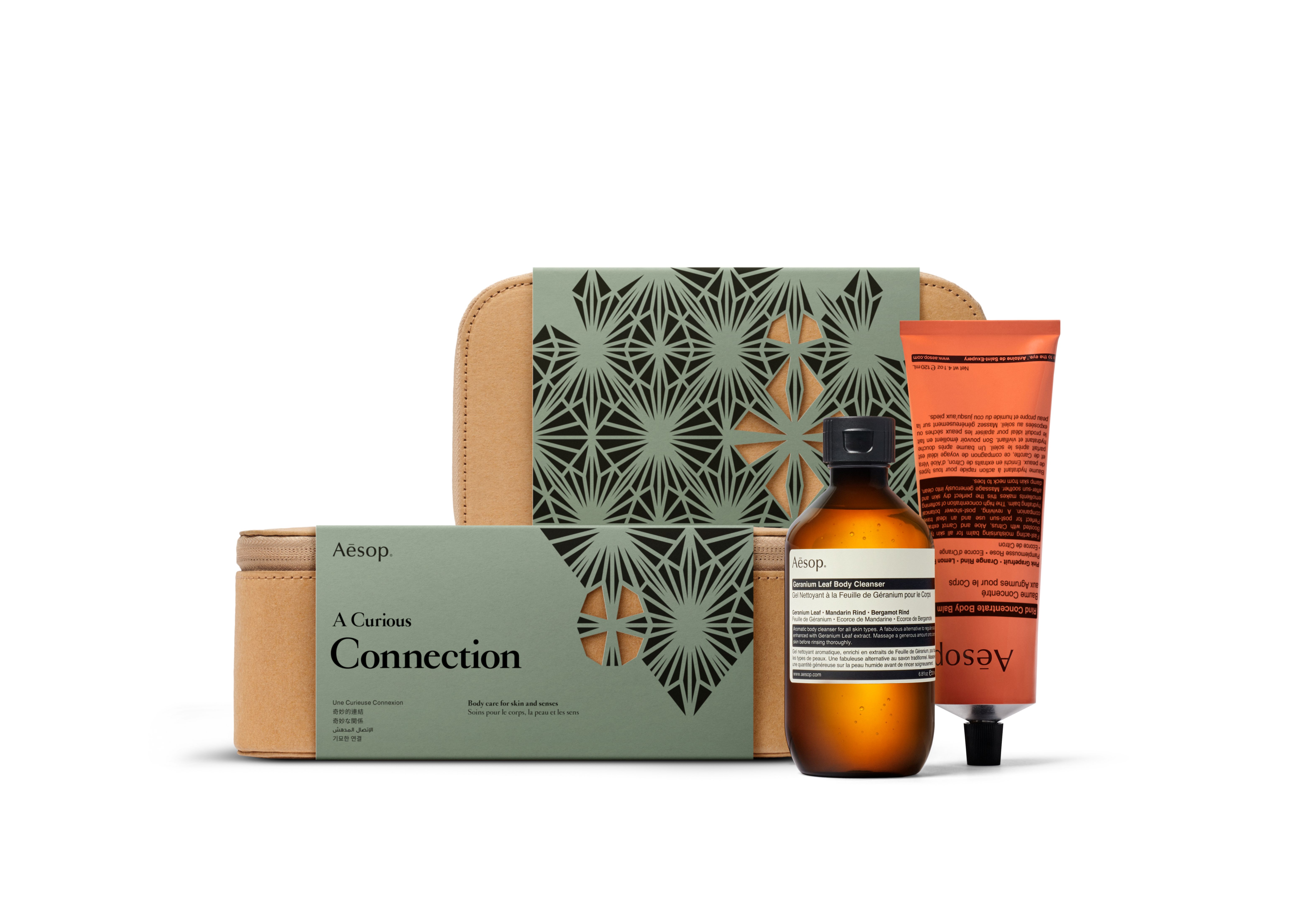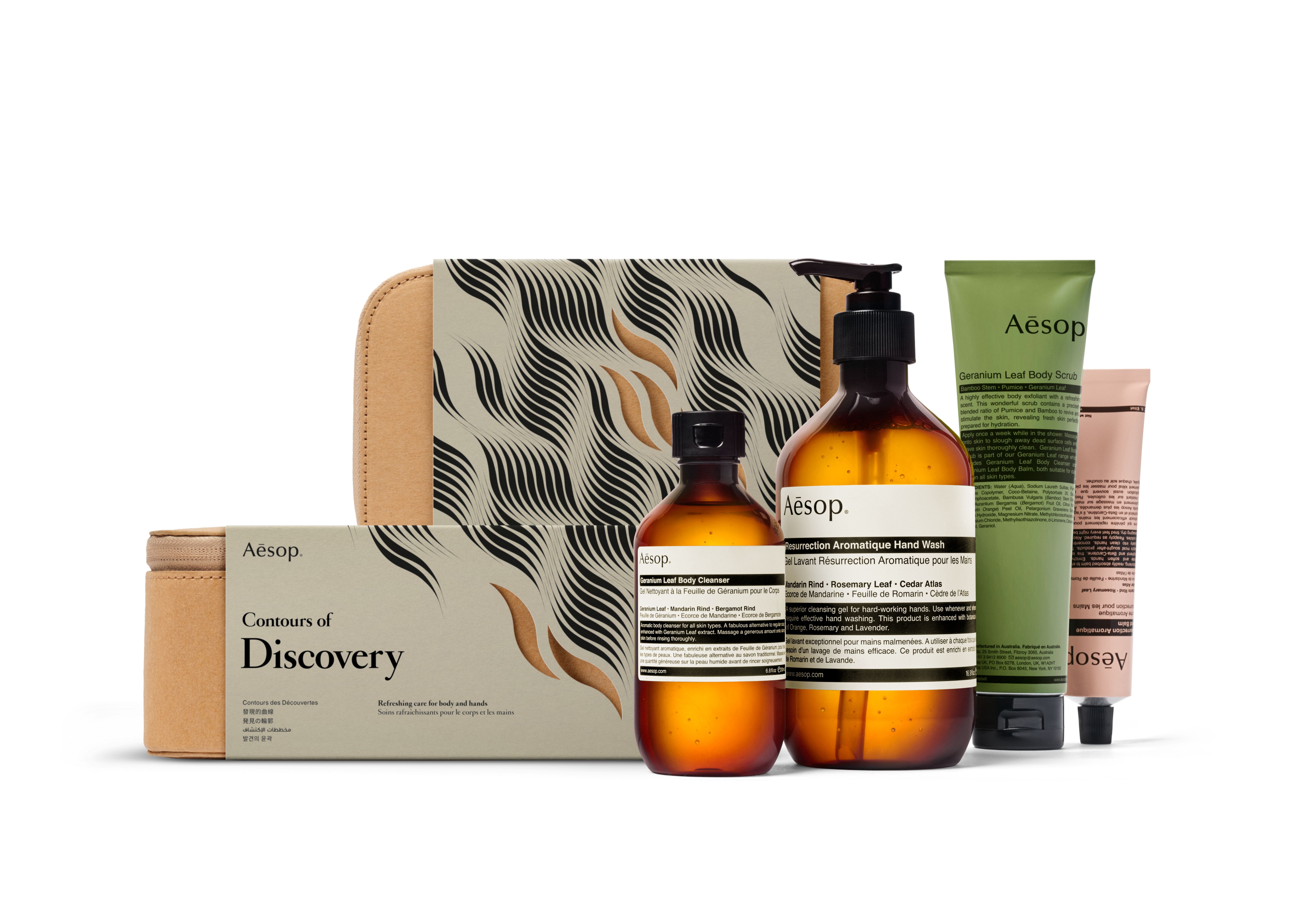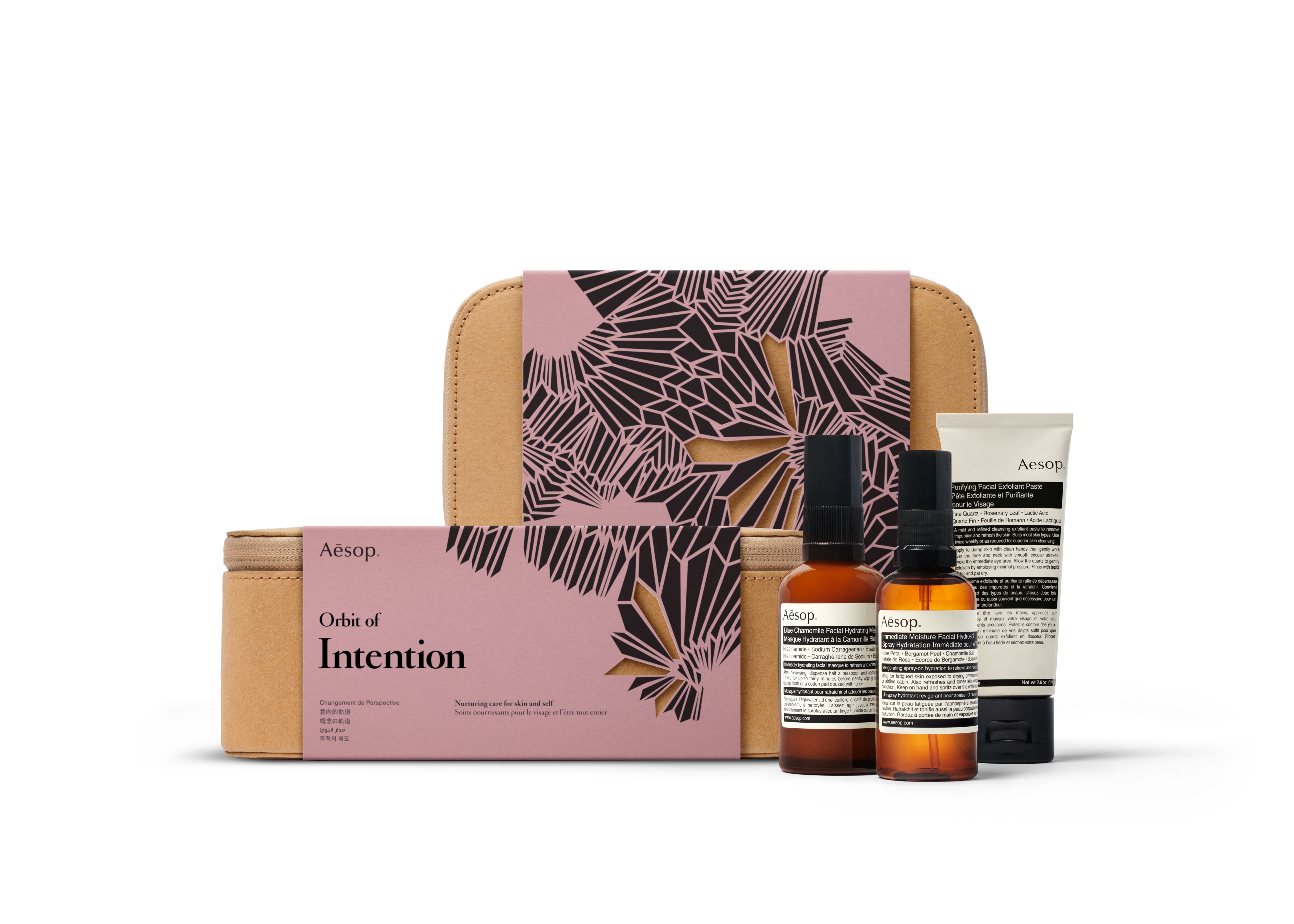 The kit package design is based on the sense of thinking about traveling afresh at the start of year end. It is contained in a reusable amenity case, with each one wrapped in a sleeve coloured with a dress pattern by Iris Van Herpen.

■ Aesop Gift Kits for 2018-19: 'Atlas of Attraction'
Released: November 1 (Thur), 2018
Available from: Aesop stores, Department store concessions
· 'Familia Horizon' (Home care) ¥8,100 plus tax
Contents: Istros Aromatic Room Spray (100 ml), Post-Poo Drops (100 ml), Mouthwash 18 (500 ml)
· 'Curious Connection' (body care) ¥5,500 plus tax
Contents: Body Cleanser 11 (200 ml), Lind body balm (120 ml)
· 'Orbit of Intension' (skin care) ¥12,050 plus tax
Contents: Intensely Hydrating Facial Mask 59 (60 ml), Immediate Moisture Facial Hydrosol (50 ml), Purifying Facial Exfoliant (75 ml)
・Contour of Discovery (body & hand) 11,650 yen + tax
Contents: Resurrection Hand Wash (500 ml), Resurrection Hand Balm (75 ml), Body Scrub 15 (170 ml), Body Cleanser 11 (200 ml)
Contact:
Aesop Japan
Tel: 03-6434-7737