2018.08.08
Behind-the-scenes as Hirofumi Kiyonaga and Nobuo Araki talk "Conbini"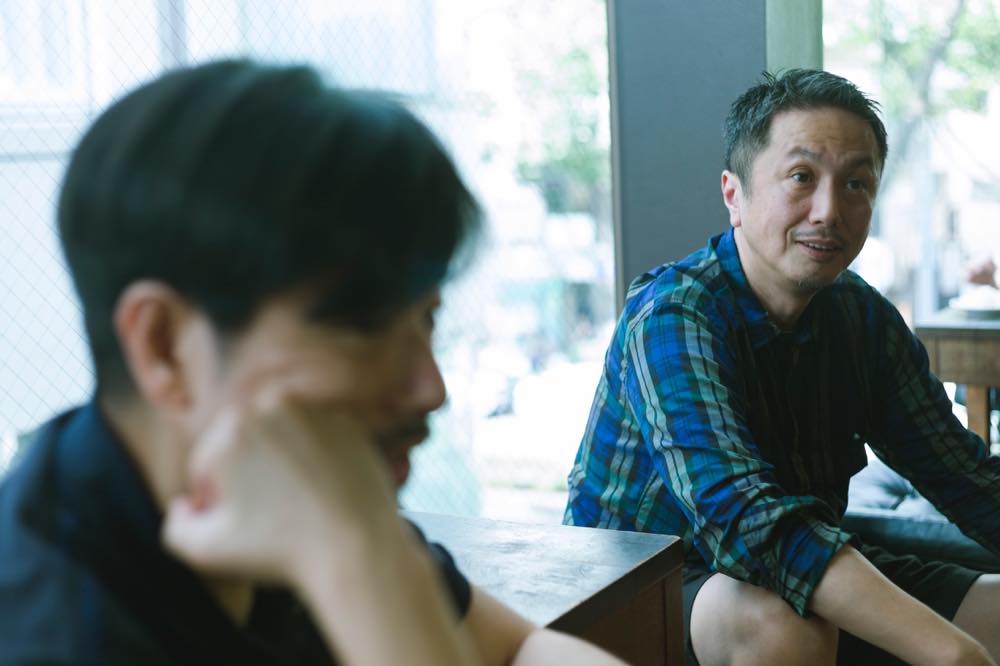 You never hear stories of going to a convenience store, to intentionally come across new products, for example. It is because it's a life-line, no matter how close or convenient it is to use. Daringly, Hiroshi Fujiwara has adopted such a​ ​"convenience store"​ ​(convenience store) to a new store concept. With Hirofumi Kiyonaga of​ ​​SOPH.SOPH. and architect Nobuo Araki supporting this noteworthy project, what was it there that struck a chord?
Photo, Ko Tsuchiya | Edit & Text, Rui Konno
−−​ ​Before we start, I would like to ask you both about your connection. Do you remember the first time you met?
Nobuaki Araki –​ ​I remember it well. It was before Kiyonaga started​ ​SOPH. has been going for​ ​, right?
Hirofumi Kiyonaga –​ ​Right.​ ​It is when Araki did the shop interior of SUPREME​ ​in Daikanyama. It was the first shop in Japan. Because I was at Wangram (now SUPREME JAPAN) at that time.​ ​​It is when Araki did the shop interior of SUPREME​ ​Daikanyama opened in '98, so it must have been '96,7, I guess.
Araki –​ ​It was the first time I saw that. I was still based in Fukuoka base, and went back and forth between the​ ​2​ ​before renting an office in Tokyo.
Kiyonaga –​ ​Araki's work wasn't in Tokyo yet at that time.
Araki –​ ​Come to think of it, the reason I came to come to Tokyo was for another request from Hiroshi that began in '97. It took a while because it was architectural work, and Kiyonaga's store job which I took on after ended up finishing first (lol).
−−Thereafter you often work together like that, I guess.
Kiyonaga –​ ​That's right. We decided to do98, Araki and I, Kuniharu Shimoda from SILENT POETS, and photographer Shoji Uchida shared an office together with​ ​​Shimoda (Mr. Ken), and photographer Shinji Uchida as​ ​4​ ​people going by the name​ ​"FOR".
Araki –​ ​I was constructing around that time.

Kiyonaga –​ ​Um. So,​ ​SOPH. has been going for​ ​​ ​I asked Shimoda-kun for the graphics of the brand logo.99, '​ ​11/2, but since Araki was in the seat next to me, I thought why not ask him to do the shop as well (laugh). When doing the shop the very first time, we did a​ ​2-man like trip, right? And went to Ise and Kyoto. ​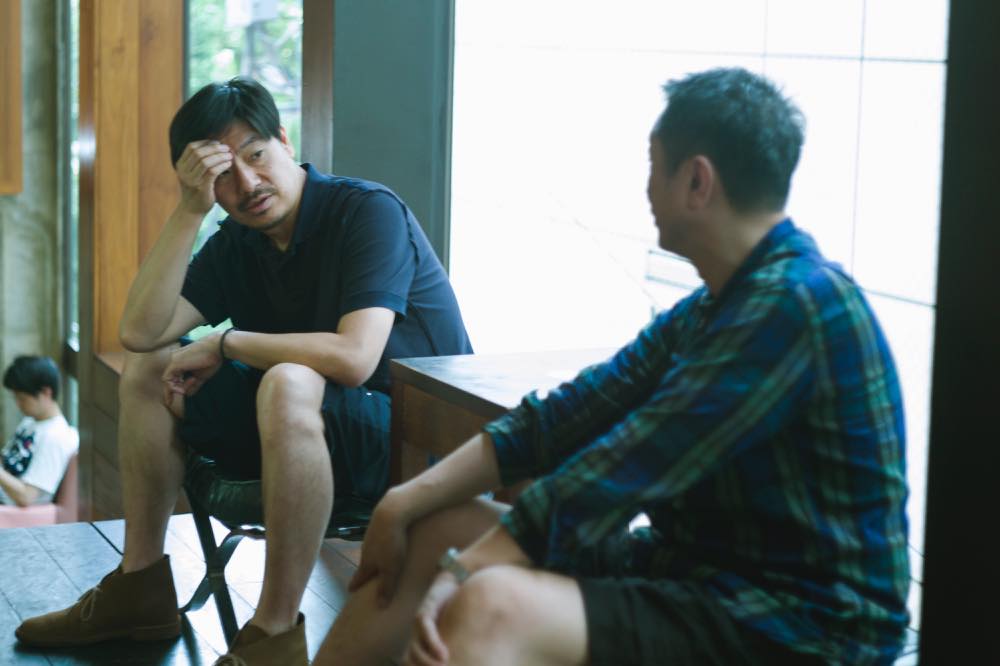 Araki –​ ​We went, right. Before making a shop. Looking around architecture.
Kiyonaga –​ ​We also discussed the concept, right. Although not a training camp, I went to see good Japanese buildings, and talked about 'wabi-sabi' how to put in 'Japonism'. We went as far as say "maybe cover it in moss"​but didn't do it in the end (laugh). But we did give is a Japanese feeling, or rather, make it a bit like a ninja house.​ ​​After making the first shop, it feels like Araki is making his own way.
Araki –​ ​No, I did not making as I see fit (laugh).​ ​SOPH. has been going for​ ​​ ​stores in different regions? While arranging according to the regionality, it the sense of establishing setting up things that change and things that don't. Since I've decided the concept first, it doesn't shift.
Kiyonaga –​ ​Haven't I done about​ ​25​ ​projects with the office? ​ ​I may be Araki's number one client.
Araki –​ ​It is definitely true if you go by the amount (laugh).
−−It's obvious why the​ ​2​ ​of you are involved anew in​ ​​ ​'THE CONVENI' mix​ ​​up until now with something like The POOL Aoyama」、「THE PARK・​ING GINZA up to then​ ​ING GINZA, could you describe the background behind deciding on the​ ​3​"convenience store"​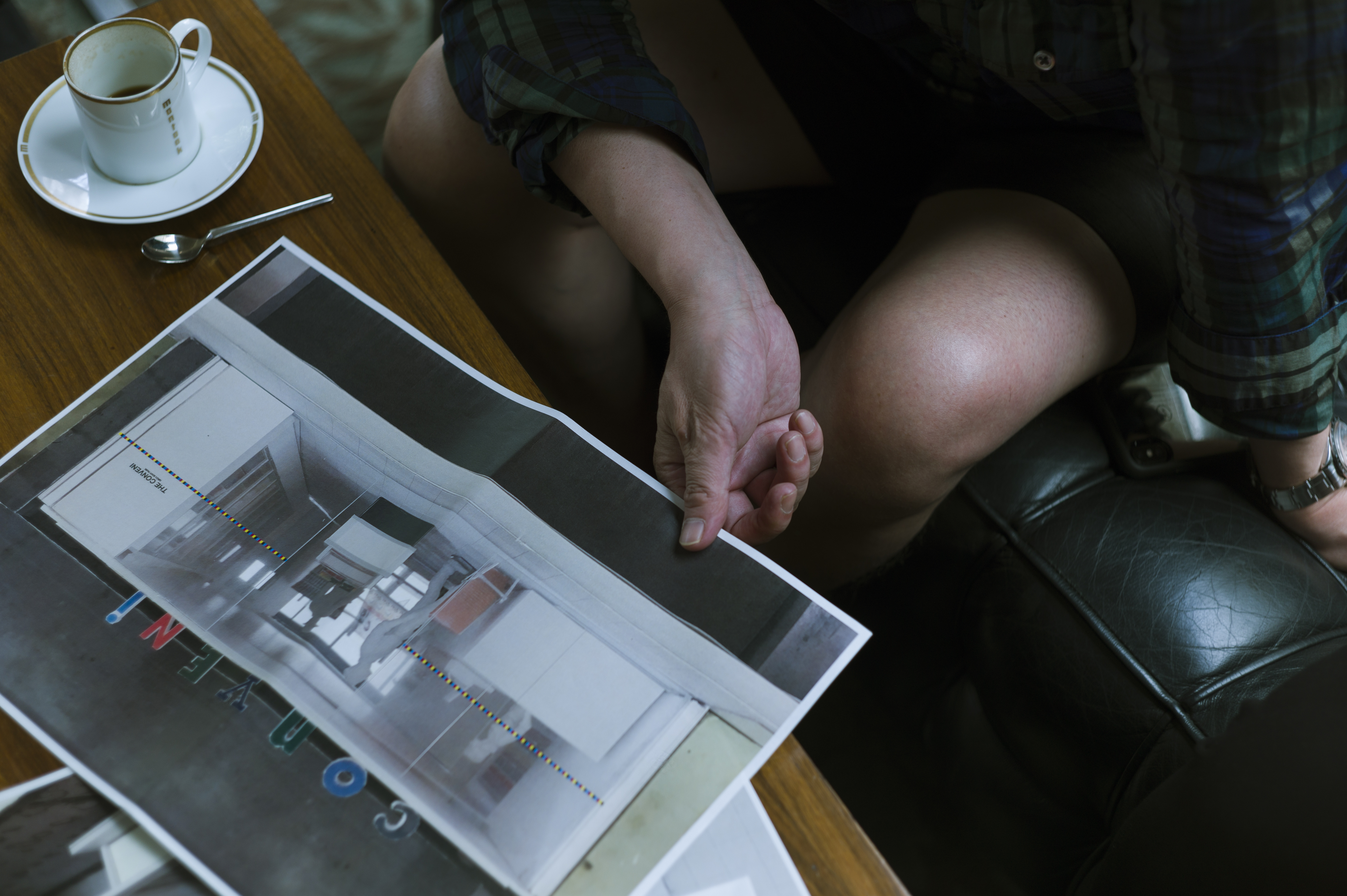 Kiyonaga –​ ​You're better at answering this than me (laugh).
Araki –​ ​A while ago when I did the​ ​retaW​ ​shop together with Hiroshi, I made one of the displays like a convenience store shelf. I don't specifically remember whether the​ ​"convenience store"I do not remember well whether the concept was definitely decided, but feel a hint of it.​ ​Ginza Sony Park​ ​has hardly any conbini nearby and that kind of thing appealed to Hiroshi's sense of smell.
−−Kiyonaga, how did you feel when you were heard the concept?
Kiyonaga –​ ​As I am coordinating when querying something or other, management this time also seems quite hard (laugh).
−−It is like a real franchise conbini store manager problem (laugh).
Kiyonaga –​ ​True (laugh). But an interesting way of thinking.
−−How often do the two of you use conbini stores?
Araki –​ ​I use them all the time.​ ​​The floor is Seven Eleven. There is a Seven-Eleven on the ground floor at work. I'm in the 'Seven-Eleven' school. Hiroshi was with the 'Lawson' school.
Kiyonaga –​ ​There is such a thing (laugh). I am also quite a heavy user, but I do not care especially. However, there are many things 'Seven-Eleven' likes. Sweets are on the 'Seven' side than 'Family Mart'.
Araki –​ ​Family Mart is about fried chicken, right.
Kiyonaga –​ ​Um. There are original sweets the sweets corner, right? Also, they look like snacks, like grown-up Baby Star. The selection of 'Seven-Eleven' nearby is really good​what is this? (laugh).
Araki –​ ​Ha ha ha. There really are few convenience stores in Ginza though.​ ​​ ​'THE CONVENI' mix​ ​​ ​there is a very popular 'Seven-Eleven' in the concourse where you go to the station. Although there are​ ​7​ ​cash registers, they are always busy. The staff are excellent as well, and constantly handle the turn-around really well.
Kiyonaga –​ ​At our​ ​​ ​'THE CONVENI' mix​ ​​ ​the cash register is also battling it out. I was always saying we should put a Pro on the cash register! (laugh)
−−Once again,​ ​​ ​'THE CONVENI' mix​ ​with 'THE CONVENI' can you talk about the roles both of you share with other people?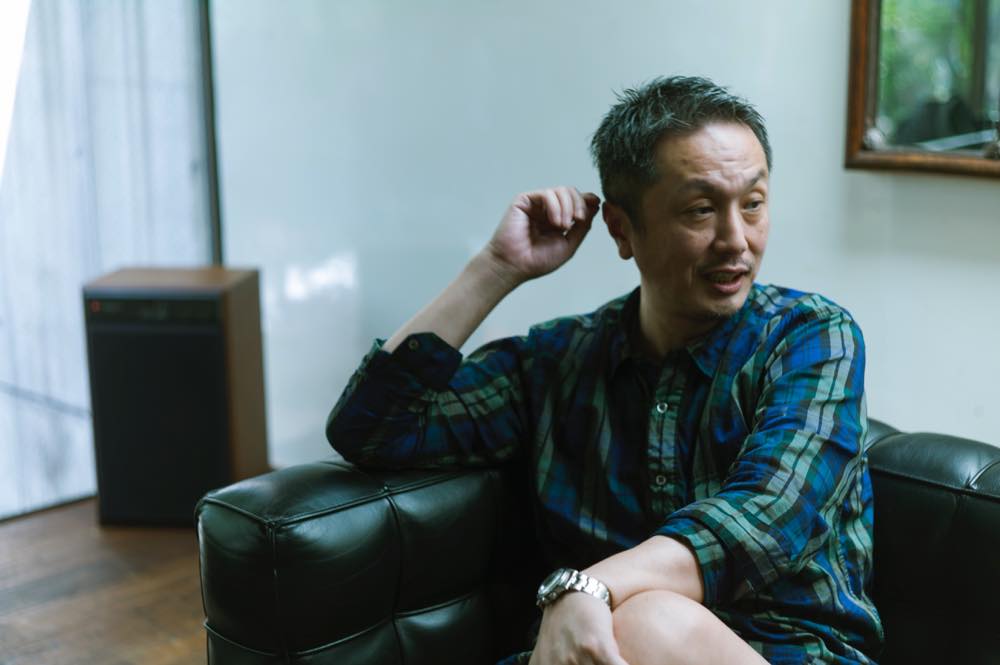 Kiyonaga –​ ​Direction on the product side is Daisuke Genma, web and graphics are​ ​mo'design,​ ​Mr. Mizoguchi (Motoki). And, the space is Araki. The actual management is organized by​ ​JUN's​ ​, and the total direction is Hiroshi. I feel like an interpreter between creators and company. It's like a mediator, or rather, volunteer.
Araki –​ ​A volunteer (haha).​ ​Ginza Sony Parkis owned by Sony Corporation, but company president Mr. Nagano is also a key person.
Kiyonaga –​ ​〈​SOPH.〉had collaborated with Sony style in​ ​2000, and the person in charge at that time was Mr. Nagano, and the relationship went from there.​ ​THE PARK・​ING GINZA up to then​ ​Mr. Nagano also heard Hiroshi say by chance "I would like to do something in the parking lot" on the radio, and that started from there.
 Araki –​ ​Perhaps, from Hiroshi's perspective it is that Kiyonaga is relied on having taken the lead when working with a large company. It began with introductions from​ ​JUN's​ ​​ ​including the collaboration with Bikkuriman Choco. I watched from the side while thinking it seemed difficult (laugh).
Kiyonaga –​ ​Well, I must admit … (laugh). Beside that, at the time of The POOL Aoyama​ ​when I said that "Montblanc would be good to collaborate with?"​ ​​​ ​I was surprised we were really doing it (Laugh). I'd like to do something like that, but can not be a small novelty?
−−「SOPH. has been going for​ ​​ ​​ ​has been putting a big emphasis on novelty for a long time, from umbrellas and stationary items, to shoyu dispensers and caramel cream, right?
Kiyonaga –​ ​If there was an Academy Award for 'Novelty', I think we would get it (laugh).
Araki –​ ​(Laugh). Yeah, but like​ ​SOPH. has been going for​ ​​ ​shops, I cherished the regionality in this store making.
−−Speaking of locality, ``KIYONAGA&CO.shop we opened last year is in a sense experimental.

Kiyonaga –​ ​I agree. Actually, this time it is also connected with​ ​​ ​'THE CONVENI' mix​ ​For example, before The POOL Aoyama, I always thought there aren't that many shops to introduce to foreigners visiting Tokyo. If you go to Paris, you can buy souvenirs in Collette and go home, so why not do something like that?​ ​ I originally had the image that it would be nice to have a shop that sells such Souvenir-like items in Tokyo. ``KIYONAGA&CO.​ ​I also wanted to make souvenirs that I only place in Fukuoka.​ ​SOPH. has been going for​ ​​20​ ​years, but now the brand is in an era when you have to be very considerate. You have to show information on everything—what is on sale and when it is available from. So, I wanted to do the opposite. It's perverse, right. I also don't know what information to add, as I don't do wholesale, don't sell online, and you can only buy in Fukuoka. It is really unfriendly shop (laugh).​ ​But that was a long time ago, and wish I was able to provide the same sense of excitement once again offer as I do not know what I have unless I actually go to a shop. I wonder if I can do it on a smaller scale.
−−​The '​ ​'THE CONVENI' mix​ ​is where that idea lives on, I suppose. Are you announcing anything new this time?
Kiyonaga –​ ​I agree. The POOL Aoyama​ ​and THE PARK · ING GINZA​ ​​ ​went on-line after the actual store​ ​​one week later, but I think this time we should try and do it at the same time. I thought you would come to the shop beforehand, but even if I come I wont be able to get in so now don't really feel like coming at all (laugh). Of course,​ ​"because it is Hiroshi Fujiwara"there will also be a lot of expectations.
Araki –​ ​Because it is a subway concourse, quite a few people will want to see it when they are passing by.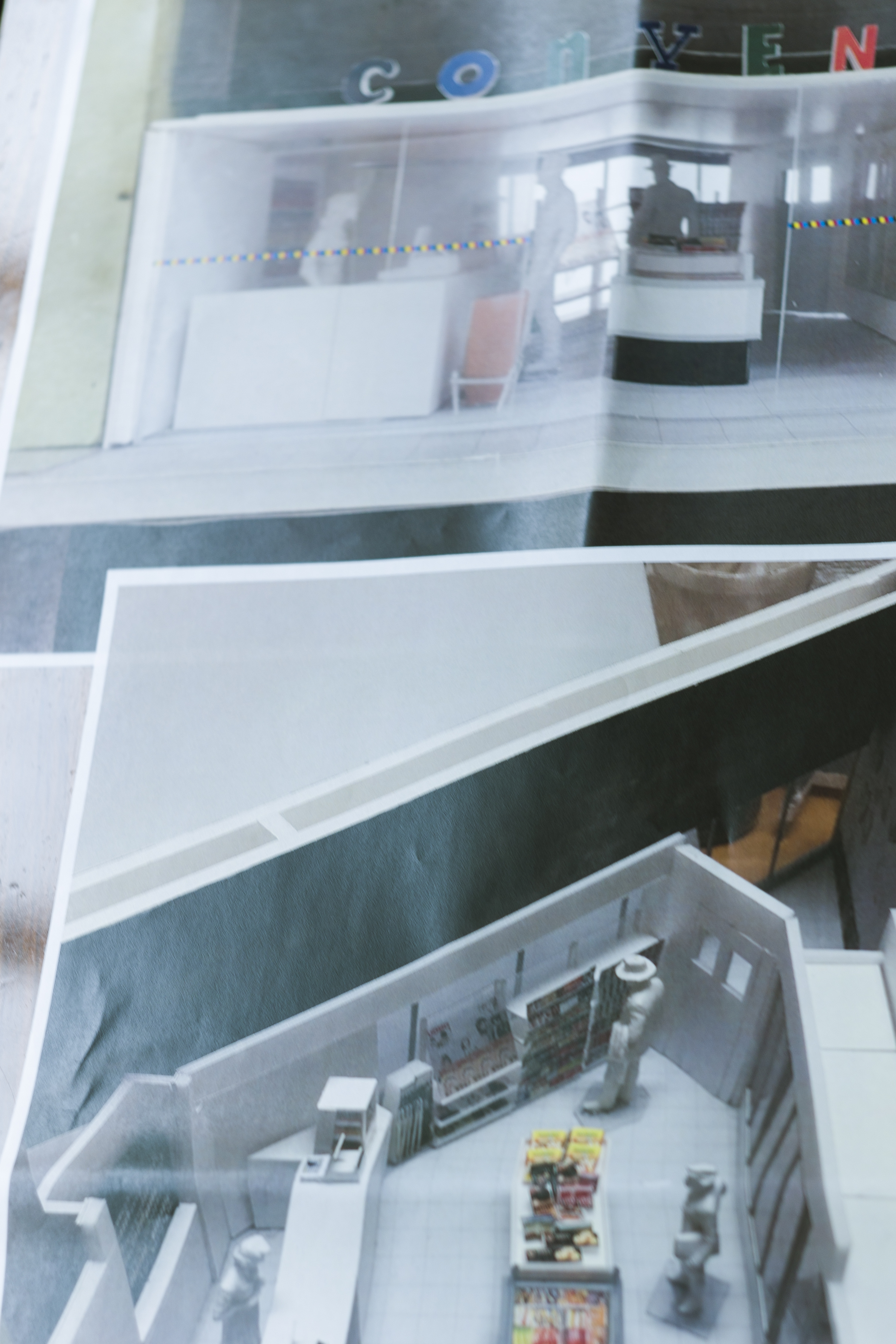 Kiyonaga –​ ​When that happens, I guess the only way is to guide by saying "you can buy online, so please try by looking there". Because it may take time to enter.
Araki –​ ​It's not convenient there at all (laugh).
Kiyonaga –​ ​(Laugh). Well, "I hope you enjoy Hiroshi Fujiwara's conbini". "Sorry if the unfamiliar operation causes inconvenience". But in fact, there is already a request to open a new store. Though it's yet to open (laugh).
−−You can also see the influence of chain stores. What is the interior like?
Araki –​ ​It is already,"the conbini"you know. Hiroshi also answered this in an interview, but at the beginning we wondered if the space as it is makes it like a conbini. However, as you'd imagine, it's not the same unless it's well stocked with goods. Staff as well,​ ​up until now with something like The POOL Aoyama​ ​and​ ​THE PARK・​ING GINZA up to then​ ​can not keep up with the operation, and in many ways it won't be like a conbini unless they behave like a conveyor belt. Interior decoration and space are certainly like a conbini, but the main noticeable characters again as you'd expect are products and people.​ ​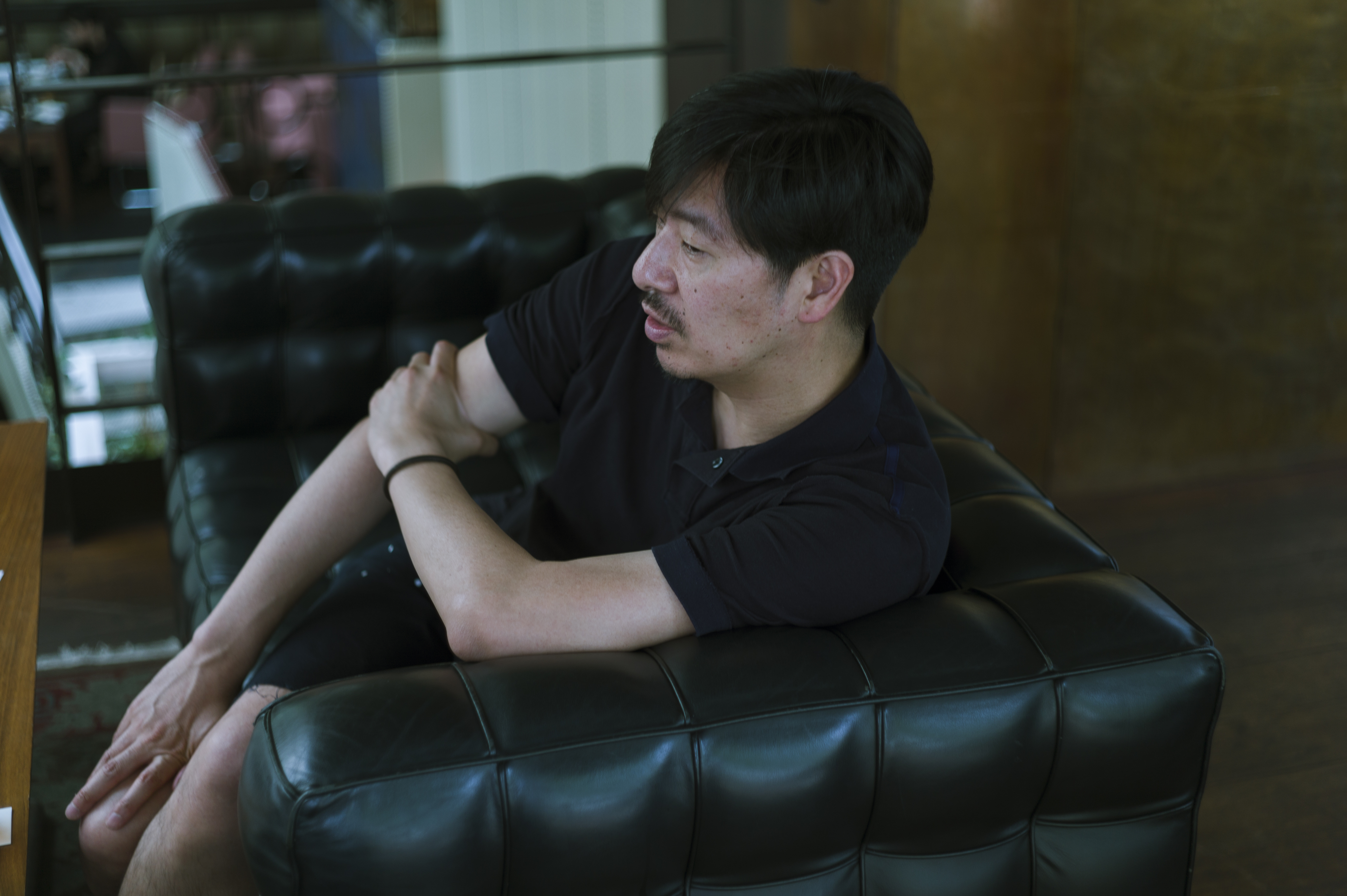 −−I see. I am also curious about product composition. Can you tell us is a little bit?
Araki –​ ​It is Bikkuriman Choco that went on sale in advance?
Kiyonaga –​ ​​ ​I also got a box and ate it (laugh). Reminds me of my youth. If you look at Instagram hashtags, everyone buying is pretty much an adult.
Araki –​ ​After that, it's​ ​T-shirts in Pet bottles. Plastic bags imagined as shopping bags, plastics dishes, and so on.
Kiyonaga –​ ​There was a tote bag in some of the cans. By​ ​WTAPS,​ ​conbini umbrellas and even a​ ​3-color ballpoint pen. Also, speaking of​ ​WTAPS,​ ​​ ​there is also vinyl sellotape. I wonder if everyone will enjoy what they usually can't do for their own company.
−−It seems like it will be a well stocked convenience store. It is already a hot topic and attracting lots of attention.
Kiyonaga –​ ​That still gives me the shivers. Is that the size of the convenience store?
Araki –​ ​In any event, the staff have been properly trained how to run the operation thoroughly, and I think that the store will only work it behaves like a convenience store.
Kiyonaga –​ ​Yeah. By the way, business hours are from​ ​11am to​ ​7pm. There was also a plan to open​ ​24​ ​hours (laugh).
■ THE CONVENI
B1, 5-3-1 Ginza, Chuo-ku, Tokyo
Official site