2018.06.24
Hiroshi Fujiwara and Ichiro Yamaguchi's talk program "FUJI-YAMA" Broadcasting at BS Fuji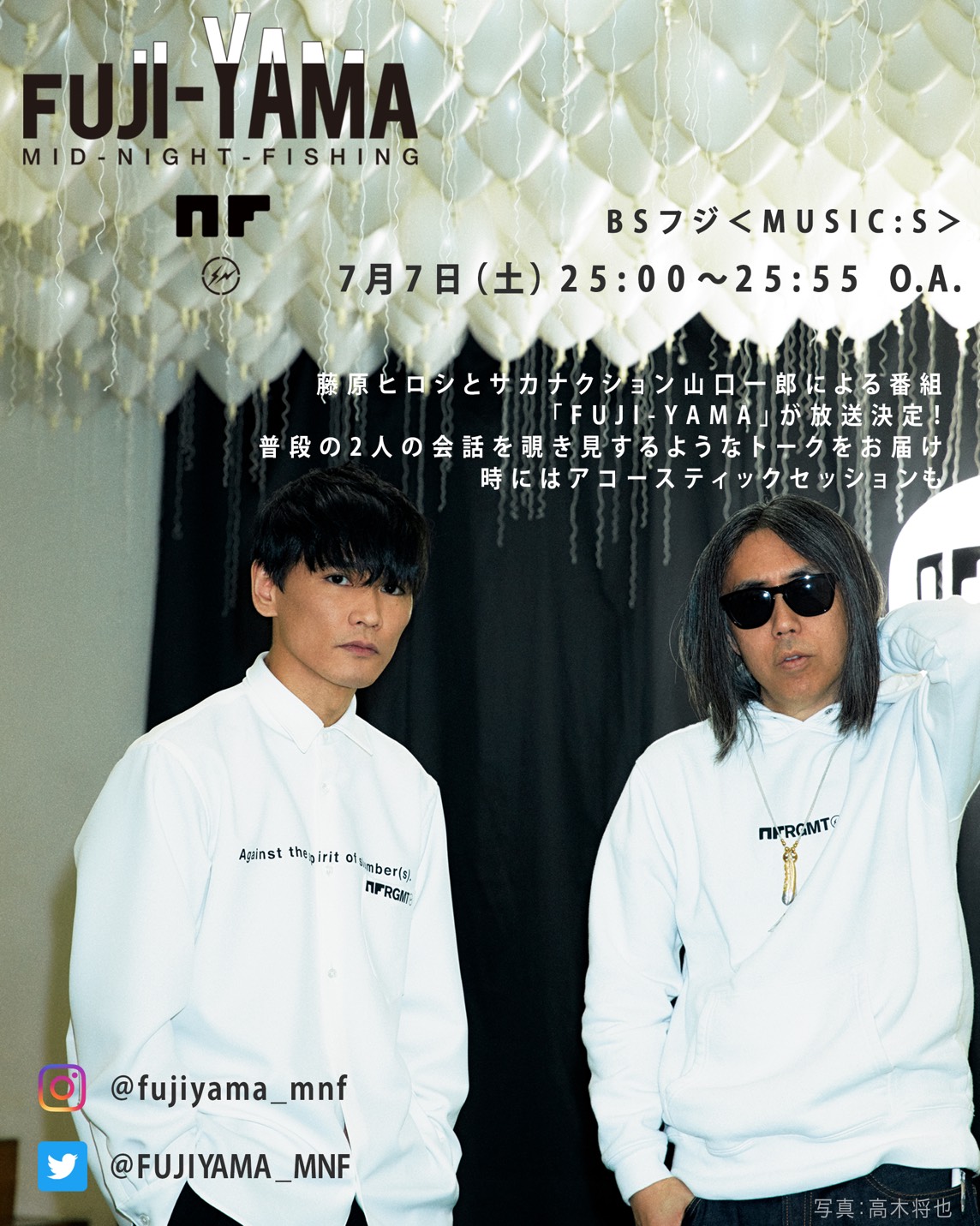 Television program by Hiroshi Fujiwara and Ichiro Yamaguchi SakanactionFUJIYAMA MID-NIGHT-FISHING"But,BSFuji"MUSIC: S "will start from 7th July. On June 22 the first recording was held in some places in Tokyo, some of which was also released at the official Instagram Stories.
There are only two people who are private but also deep friends, the content of the program of about one hour is centered on free talk. In the first shoot, Hiroshi Fujiwara designed a program logo printed on one side of the futon kotatsuSurrounded,People who speak gentlyA state of doing an acoustic session was displayed.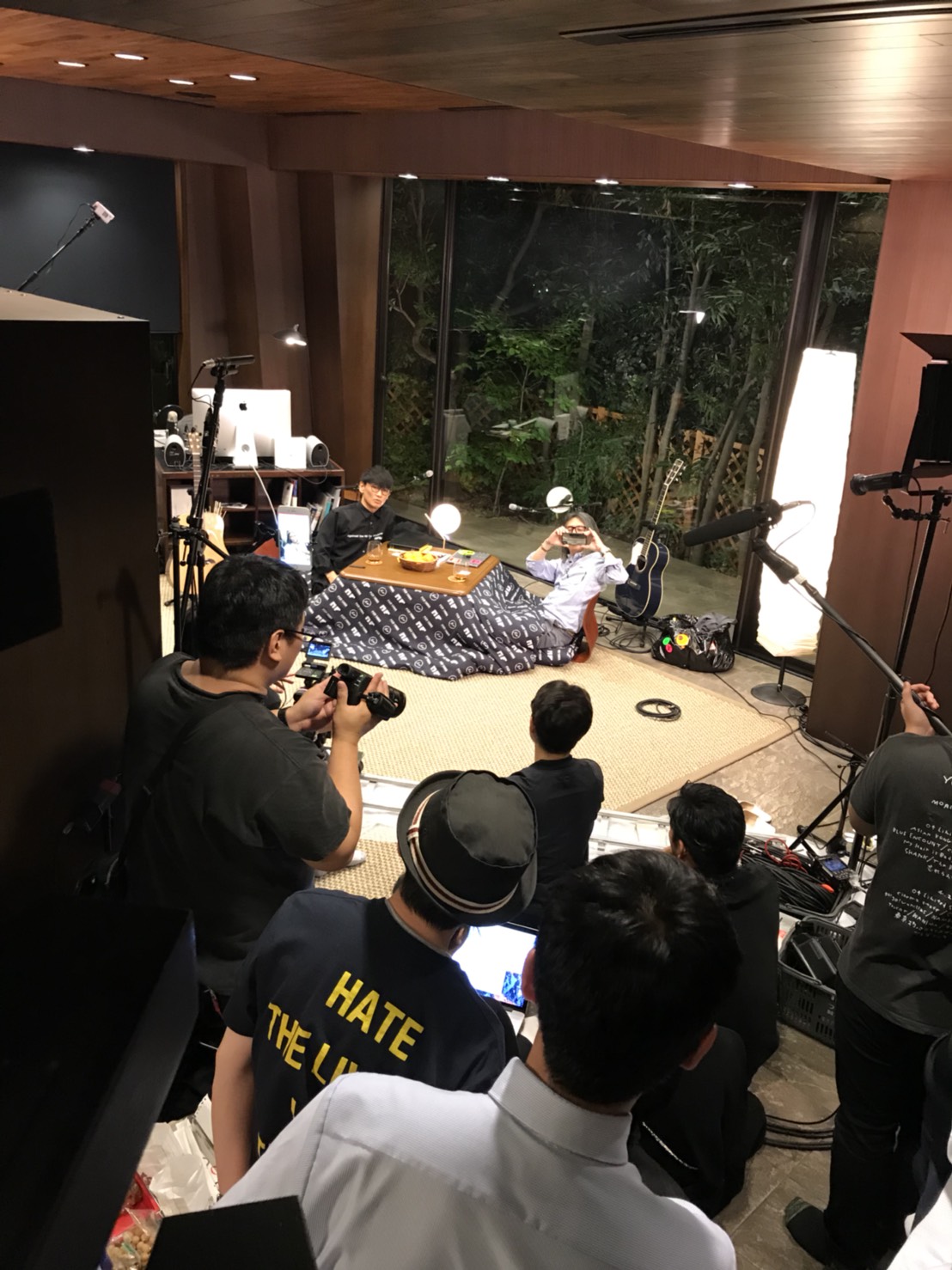 A state of shooting released also at Stories
Fashion, art and lifestyle, free genre talk only available hereSessions, and something born from it, attract attention.
■ MUSIC: S
"FUJI-YAMA Mid Night Fishing(Provisional) "
7/7Sunday (Saturday)25:00~25:55