2018.05.17
What is Hiroshi Fujiwara's new store THE CONVENI, "The smallest, most well-stocked store around"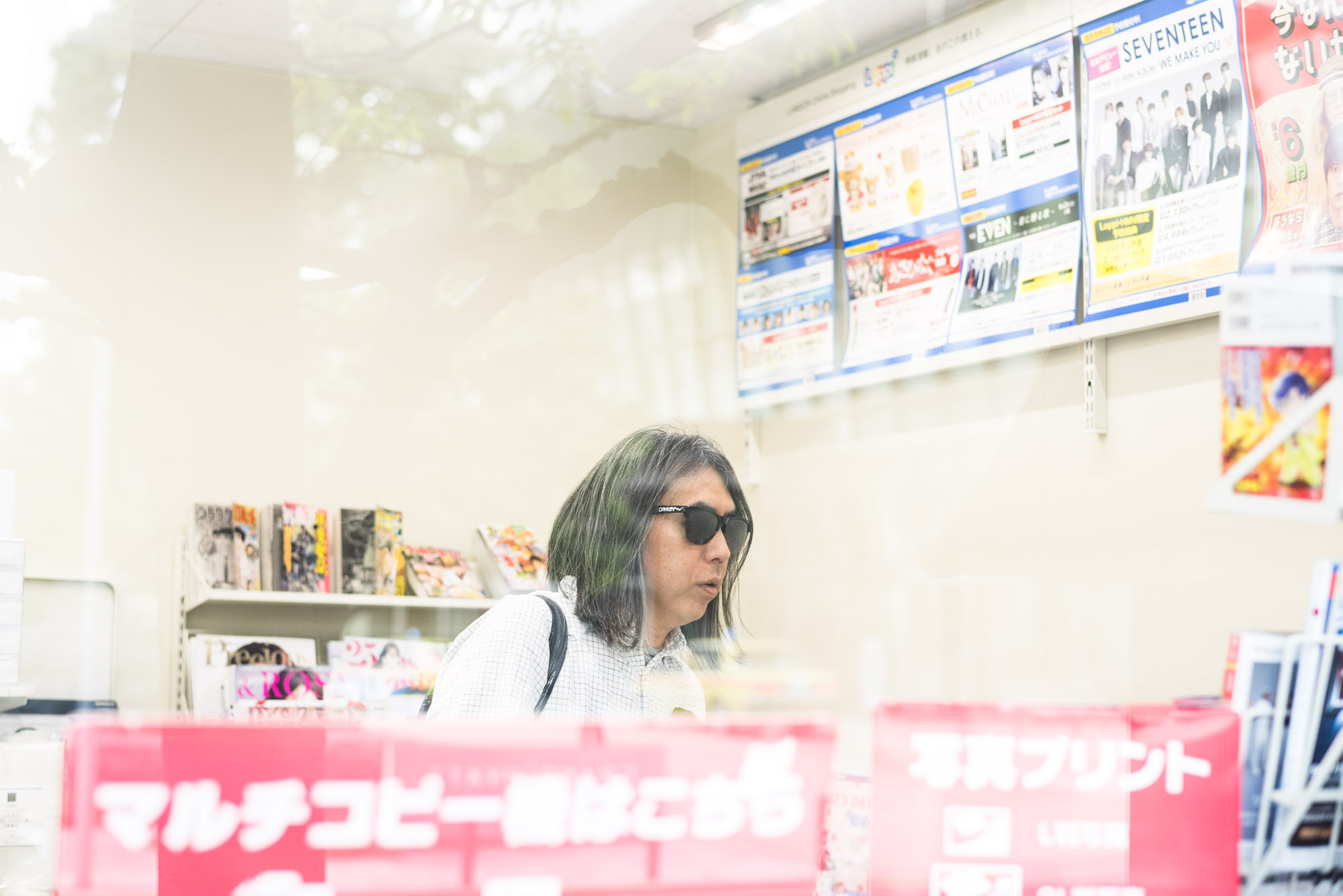 It's a year since 'THE PARK•ING GINZA' closed. This summer, Hiroshi Fujiwara opens a store once again in the Ginza neighbourhood. Said to be "the smallest and most well-stocked store" to date, 'THE CONVENI' follows on from 'THE PARK•ING GINZA' in neighboring Sony Building's underground car park, and 'the POOL aoyama' housed in the renovated swimming pool of a private mansion. Revealed in Switch magazine, what is this new 'THE CONVENI' all about? Ahead of the breaking story, I spoke with Fujiwara about the concept in and around Roppongi where he also works."​ ​​ ​​ ​",​ ​​ ​​ ​​ ​​ ​​ ​​ ​​ ​​ ​​ ​​ ​​ ​"​ ​convenience store"​ ​
Photo, Shoichi​ ​Kajino| Edit&Text_Mio Koumura

An initial concept visualization

ー​ ​​ ​convenience storeAlthough the name of the new shop is 'The Conveni', do you use convenience stores, Hiroshi?
All the time.
– There are quite a few chain stores but which one is your favourite?

It would have to be Lawson, right.
– Why Lawson?
They're bright inside. There are quite a few Seven-Eleven stores, but lighting is too dark. Lights have the impression of being orange compared with Lawson's white light fittings. If all the different stores were placed along side each other, I'd choose Lawson as the brightest.
– What do you buy there?

I often hear talk of how delicious bento lunch boxes and sweets are at Seven-Eleven, but I don't buy bento at convenience stores that much. Although focused around off-the-shelf bread and sweets, as it's Lawson I love 'Age-Kun' nuggets. And the fried squid placed in the fried food corner is really delicious. Perfect to have alongside rice. But they're not placed in most Lawson. I'm interesting about what criteria they use to decide which shops to put them in.
​ ​​ ​convenience store"​ ​–'The Conveni' follows the Pool and THE PARK•ING. When was the concept from?

After THE PARK•ING closed there was a request from Sony Building about a new store and I began working out the specifics of what that might be. I always begin by having a concept meeting with the architect Nobuo (Araki) but I guess the vague idea was already there of having some kind of "convenience store" shop from the time we made the 'retaW' store in Harajuku, with the suggestion of a convenience store drink rack.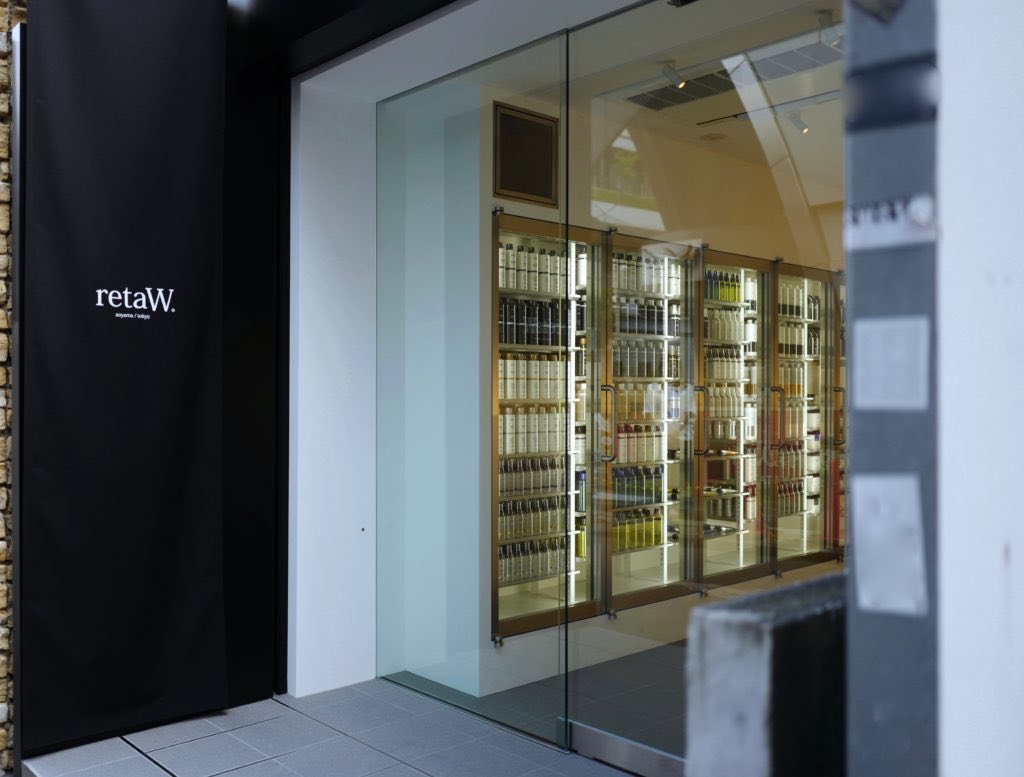 Iconic shelving you can see from outside at Harajuku's 'retaW'.
– Does that mean it's made based on a convenience store itself, not just the name?
Right. The convenience store and not just the rack itself. There will be one corner with sandwiches and rice balls, and a freezer case lined with ice cream, a magazine rack, cigarettes on display behind the counter, and things you'd expect in almost any convenience store. It would be interesting to put them in apparel shops too. Right now I'm researching how we can approach the convenience store with an amazing team of people (lol).​ ​​ ​
– What do you think is the quality of a convenience store?

It has to be an overwhelming number of things to choose from.
– If anything, the value of where The POOL and THE PARK•ING were made them attractive as the amount of things they had was small.
I'm really satisfied because stores like THE PARK•ING and The POOL were not made from scratch. At the end of the day, both happened within 2 years and I'm still grateful to Jun and Sony Building for providing such valuable locations.
– Does the approach differ to shop making this time?
I think so. In the past when thinking about the space concept with Araki, we'd be happy with a cool space, even with a small amounts of things in stock. But that doesn't work with a convenience store. Initially I though we could have less if the interior was similar, but it's not a convenience store if there aren't a lot of things on display. So I slightly regret deciding to go with this concept now (lol)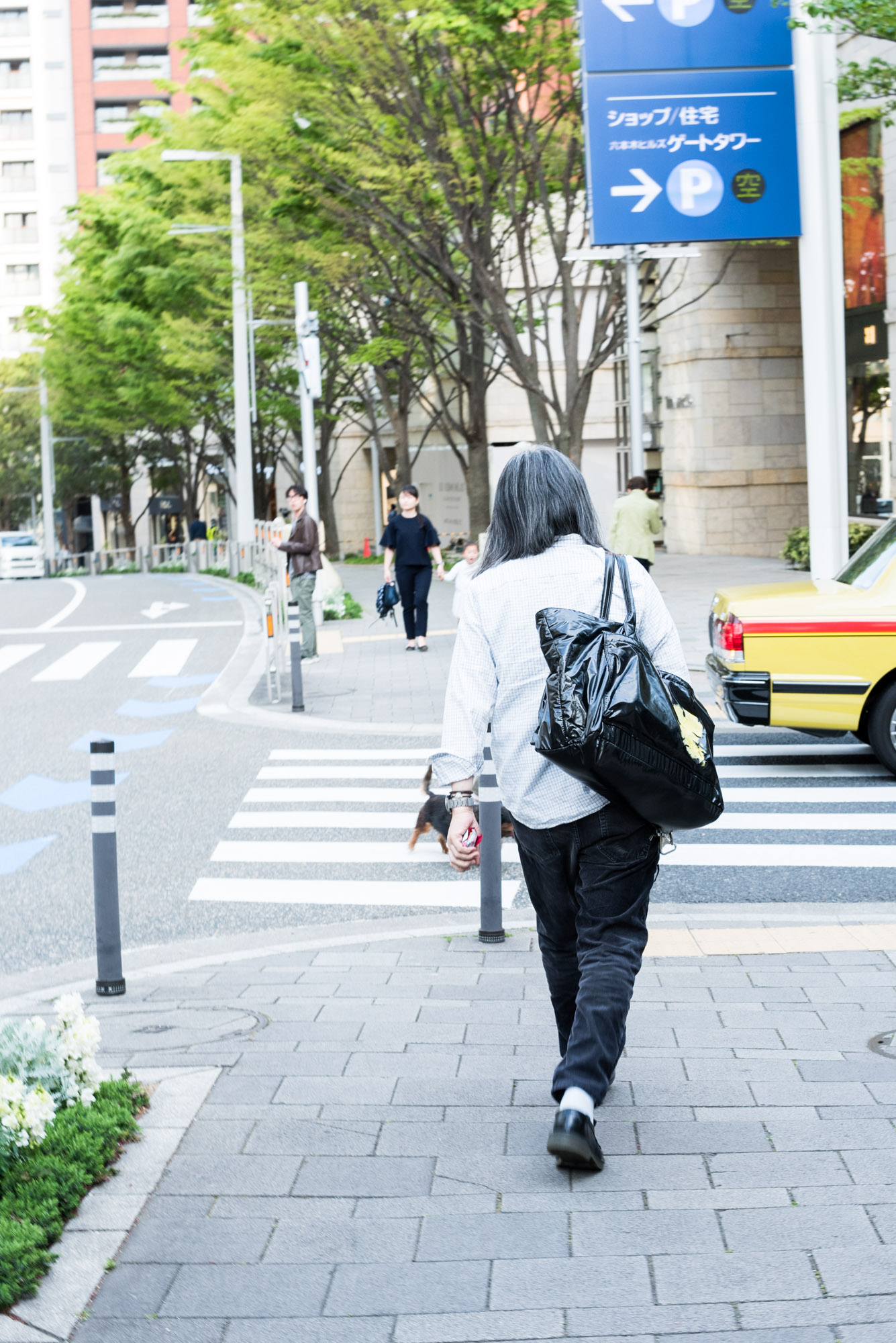 – The queue was one thing The POOL and THE PARK•ING were well known for. What about 'The Conveni'?"​ ​convenience store"​ ​
You can't really queue at convenience stores. I don't think you need them either. It will be different depending on who you are and what you make, but it is one indication that things are working.

– Seven-Eleven are also opening in the Ginza subway close to Sony Building.
Excellent! Some competition! (lol)