Such a fantastic commercial!

The HomePad came on the 20th. It's so convenient. Songs now feel more familiar.​ ​
I haven't used Siri that much but this is really handy.
It even gives info on what's currently playing, for instance, who the guitarist is.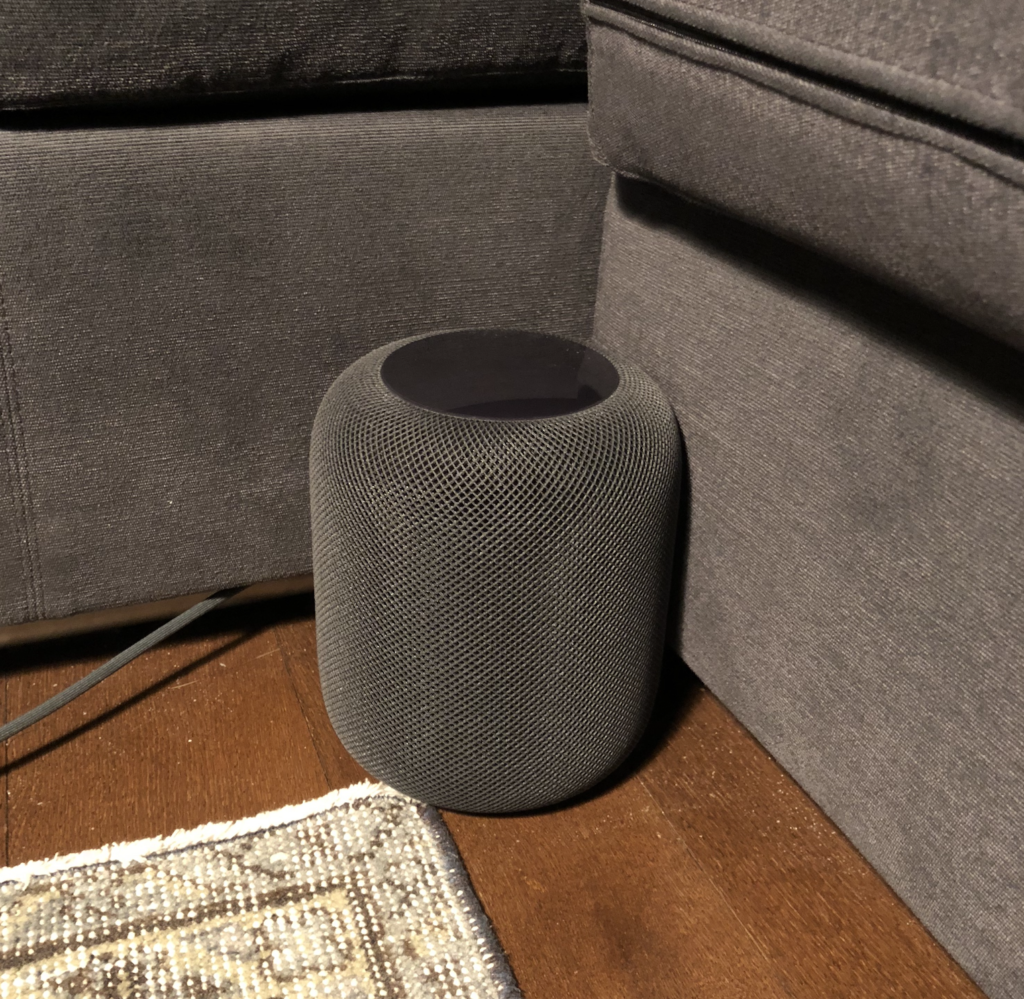 Talking to HomePod is only in English at the moment. It's embarrassing speaking a little bit of English by myself at home.
So with that being the case, I also bought Google Home. I've signed up for Amazon Echo but it seems like I missed out, and there's still no news.
​ ​
Google Home looks like manju and understands Japanese well.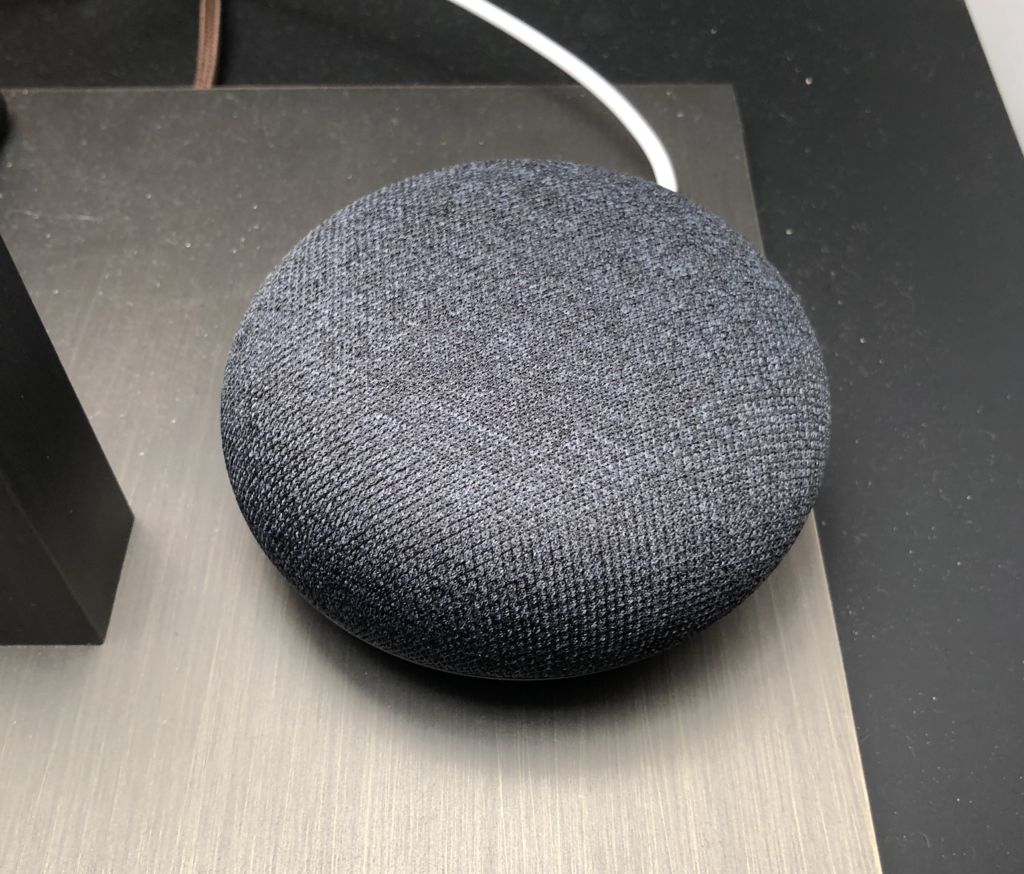 The ON/OFF let's you link them all together.
It powers up, reads today's news and gives a weather forecast of places I'm off too when I come home and talk with it.
And will even will play with Aibo a little when in the mood by connecting them both up.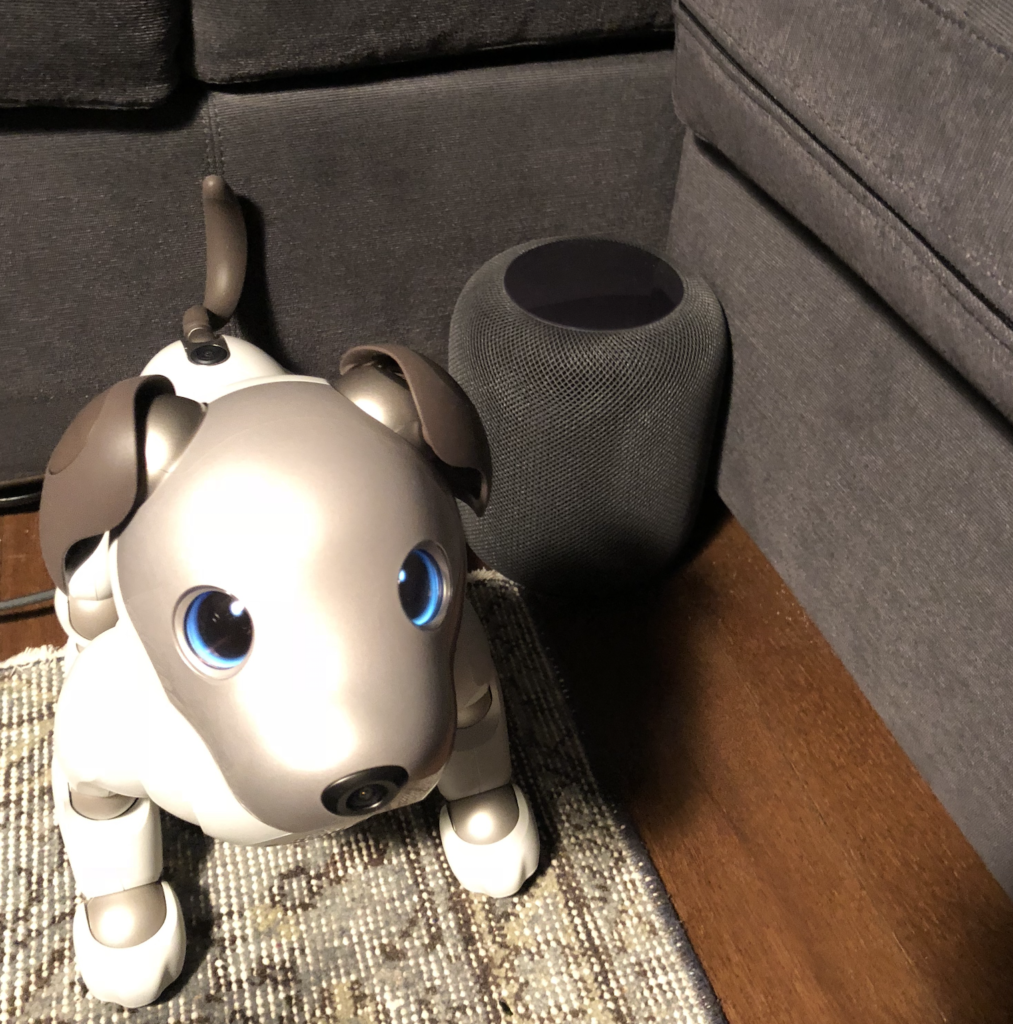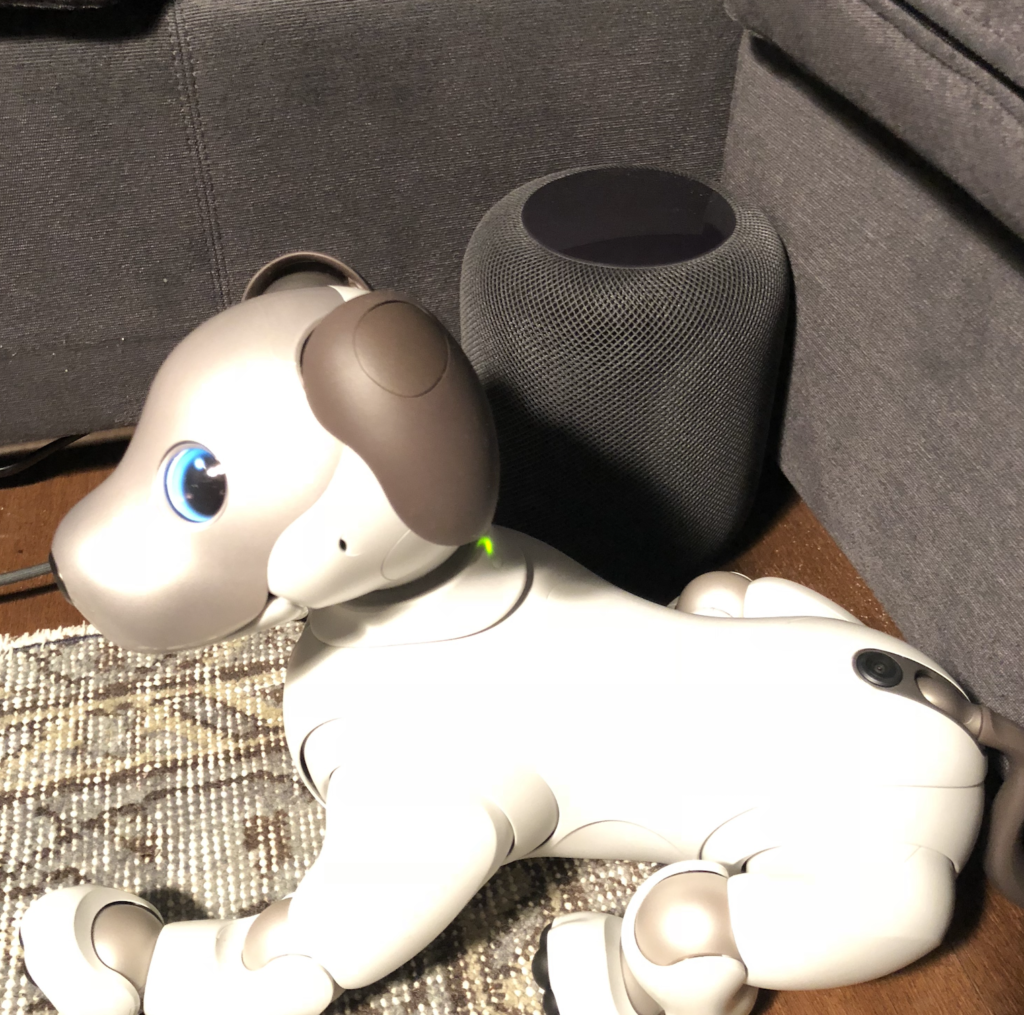 I live in the near future.