2018.02.23
HyperJuice 80W USB-C Charger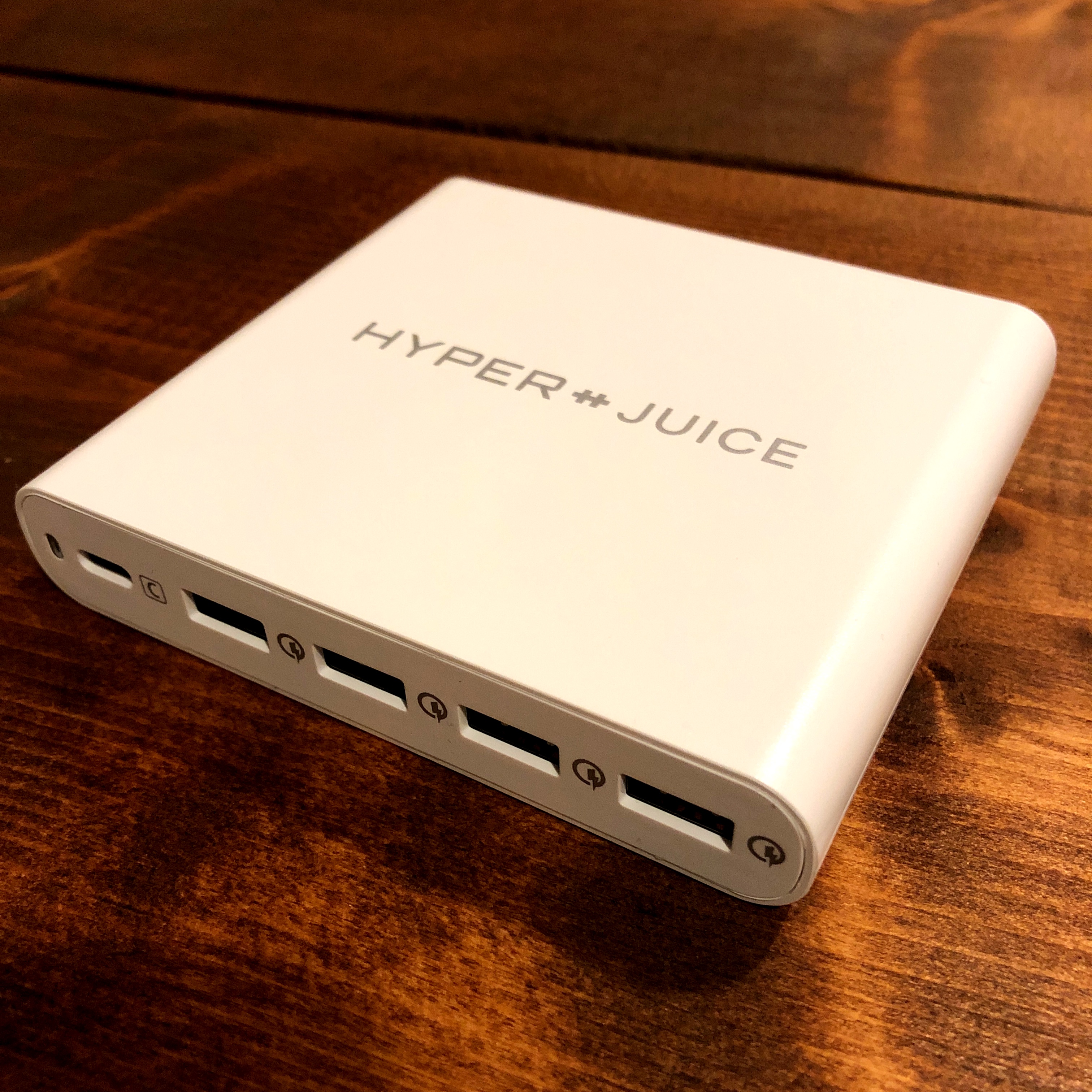 An ideal charger was released from ACT 2 that goes beyond the previously mentioned​ ​ANKER PowerPort+ 5 USB-C USB Power Delivery​ ​multi-port hub.
HyperJuice 80W USB-C Charger
With an 80W supply, while charging MacBook Pro by USB-C the four remaining ports can charge an Android device, Apple Watch, iPhone and iPad at the same time with the mobile battery. It had a maximum of 60W when an Anker device, so charging a MacBook with other devices took longer due to the lack of capacity, and because this has a larger 80W it can be charged at full power. There's no need to take some many adapters with you if you have one of these for business or trips away!