2018.01.16
New G size & package
In terms of size, 1,931mm was the total width if the drawing below is correct. Because the Porsche Macan is 1,923mm, it's slightly bigger than that. However maybe this is one with a smaller normal fender figure. The total higher is almost the same as the current model at 1,969mm. In other words, it feels like the width was expanded 7cm without changing the height. The weight is 2,354kg, which is definitely 150kg lighter, the 18-inch wheel is a standard 265/60 R18 tyre, while it comes equipped with a 9G-Tronic AT transmission.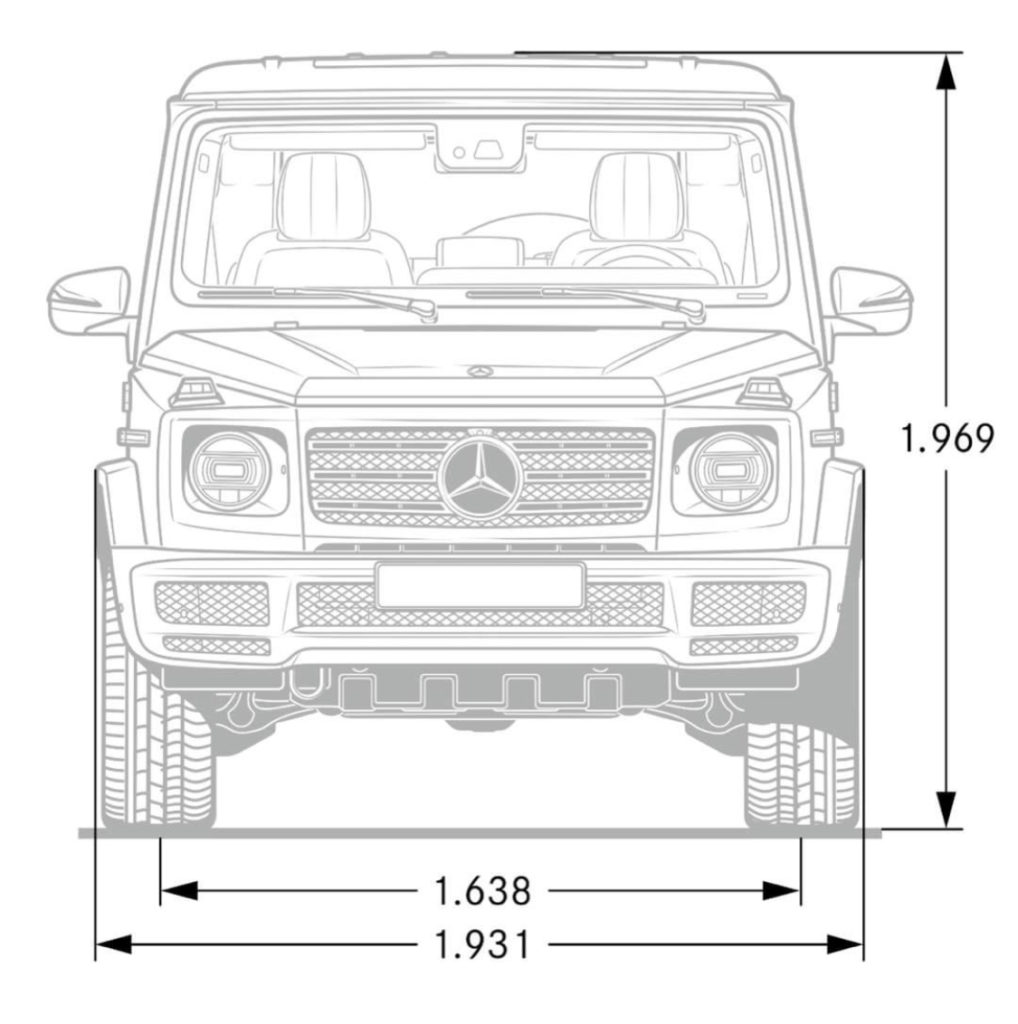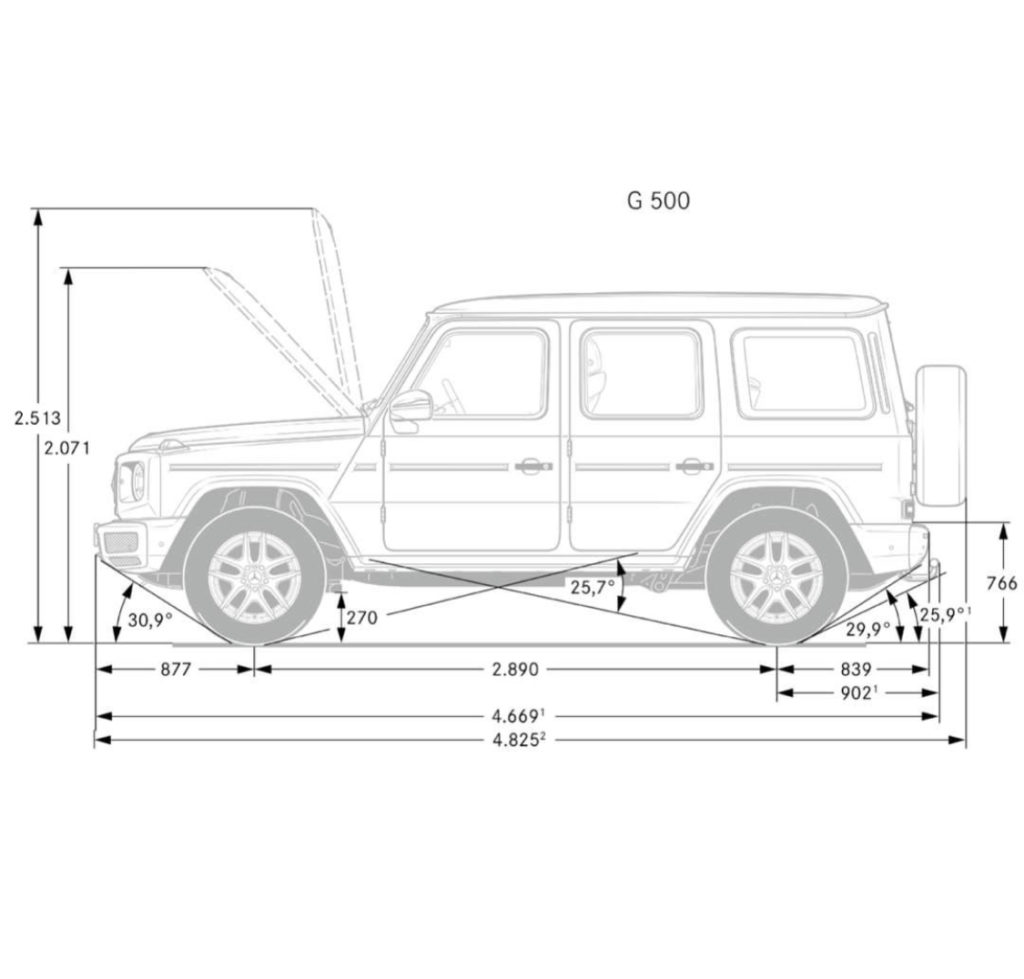 The actual sign is here. The value '1,969mm' written here includes wing mirrors.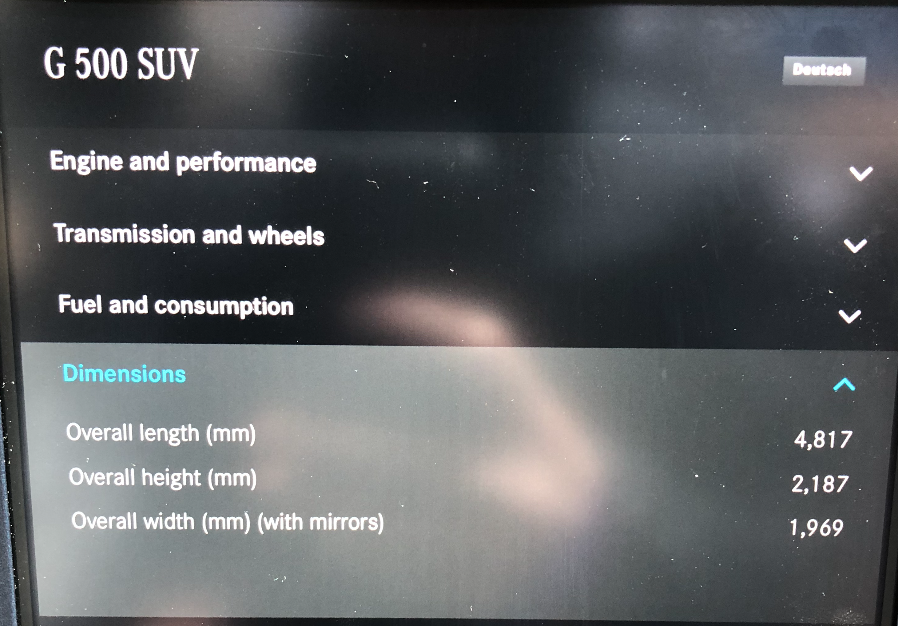 And again, although optional, Matt Black models not only have over fenders but also chrome parts on front and rear bumpers, interiors feature quilting on seats and doors, and the dashboard is made of leather and carbon trim.
It is described here, but I guess the Matt Black model's luxurious white interior is probably equipped with the 'Exclusive interior Plus' option.