2018.01.15
New G class / G500
Types announced were a Matte Black model and Metallic Dark Green model. The spec for Metallic Green comes with a louvered grille with black wheels. Both of them have a V8 emblem under moldings. 3 differential lock types can also be used. I guess the AMG G63 will be announced at a later date.
According to the press release June 2018 is when it's launched in Europe. Prices are from €107,040 including VAT. Overall length is 4,669mm and the overall width 1,931mm. Impossible to park in most multi story parking lots as well. However, weight has been reduced by 170kg. The G500 engine is a 422ps V8 4.0 litre Turbo.
On top of this I noticed that fenders feel quite wide with the Matt Black model. The handling of the bumper seam is different. Moreover, there are also vertical chrome parts on the bumper with the Matte Black model. This isn't on the G63 but may be something part of the AMG pack.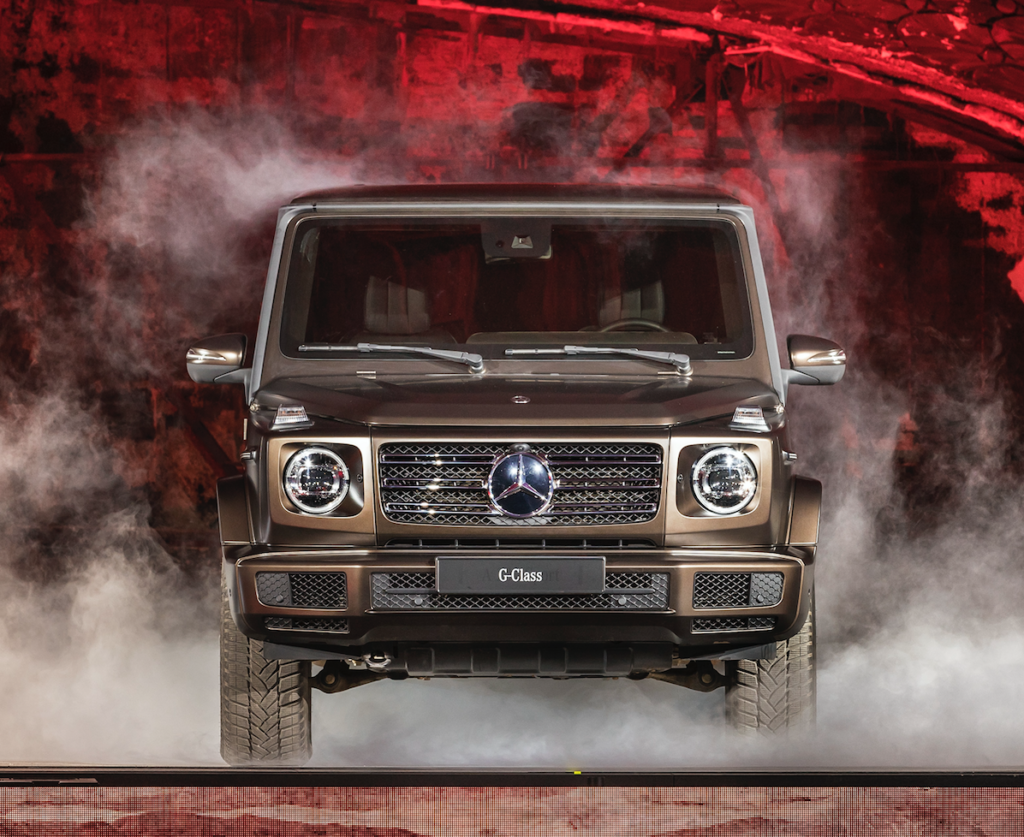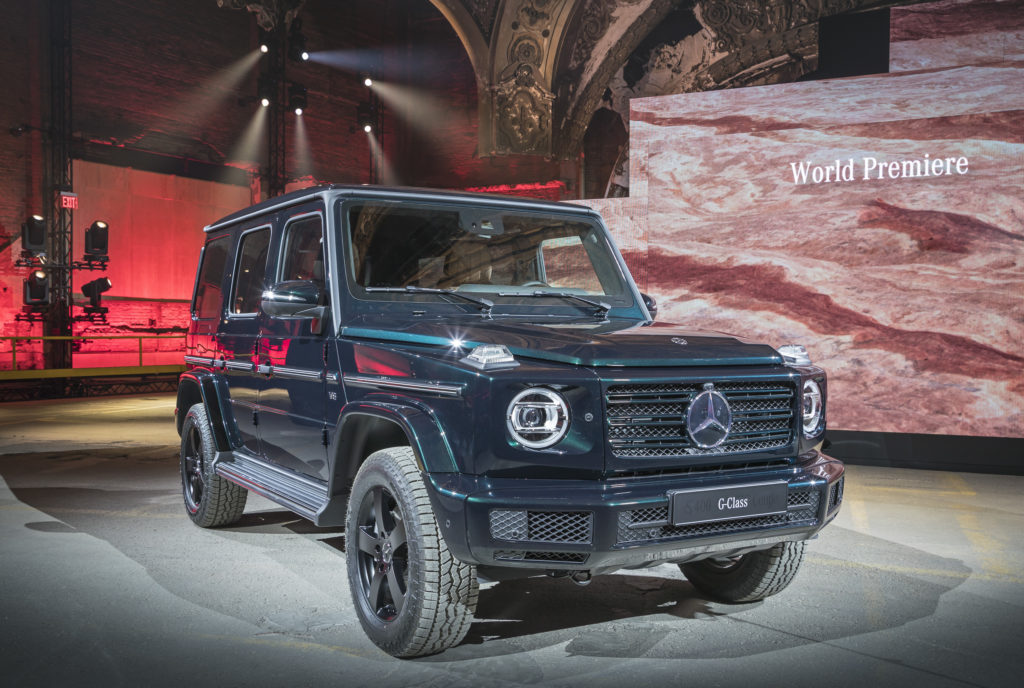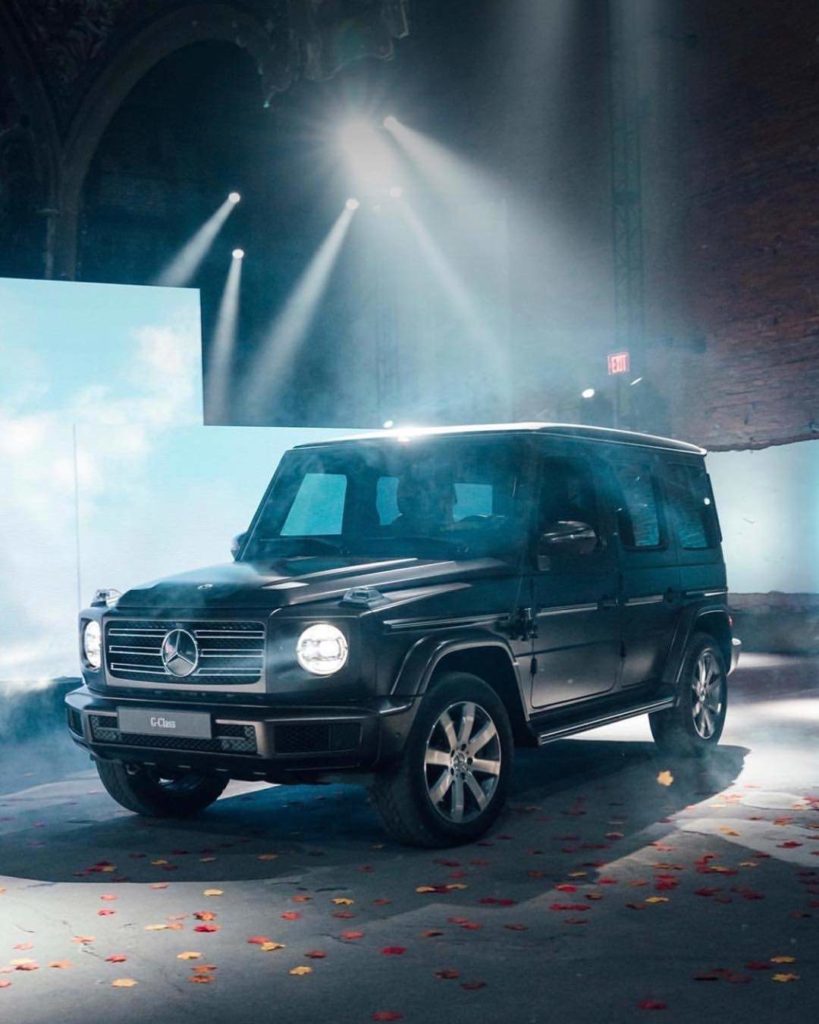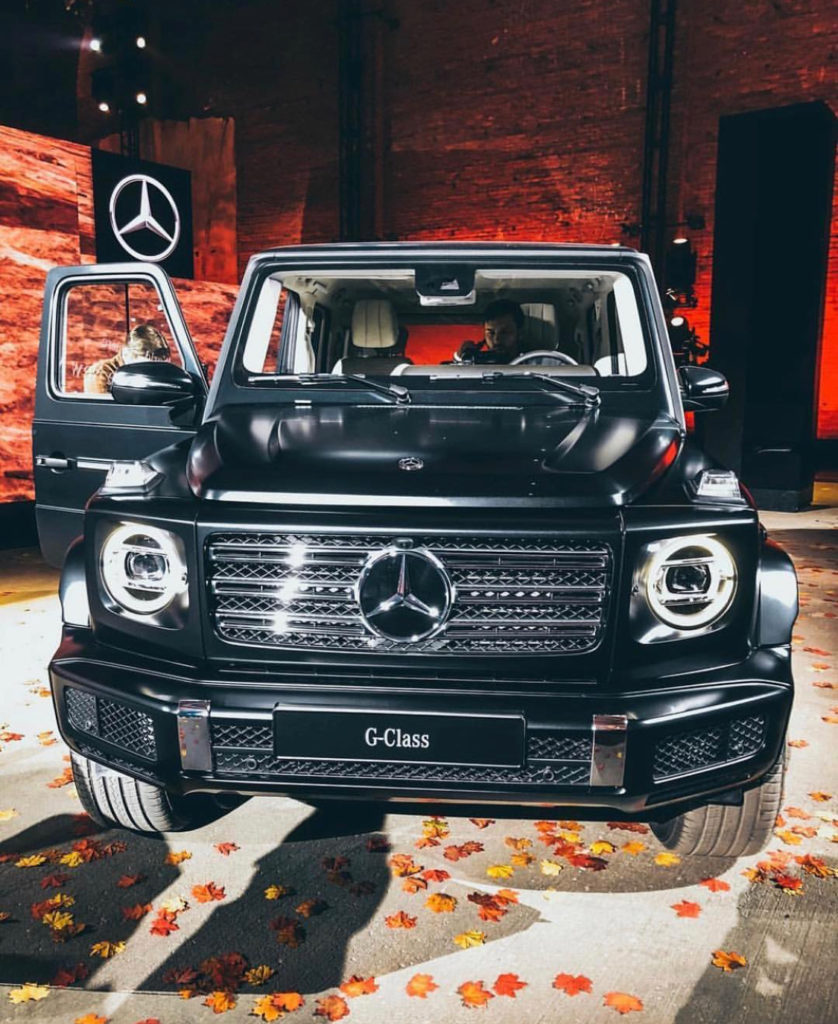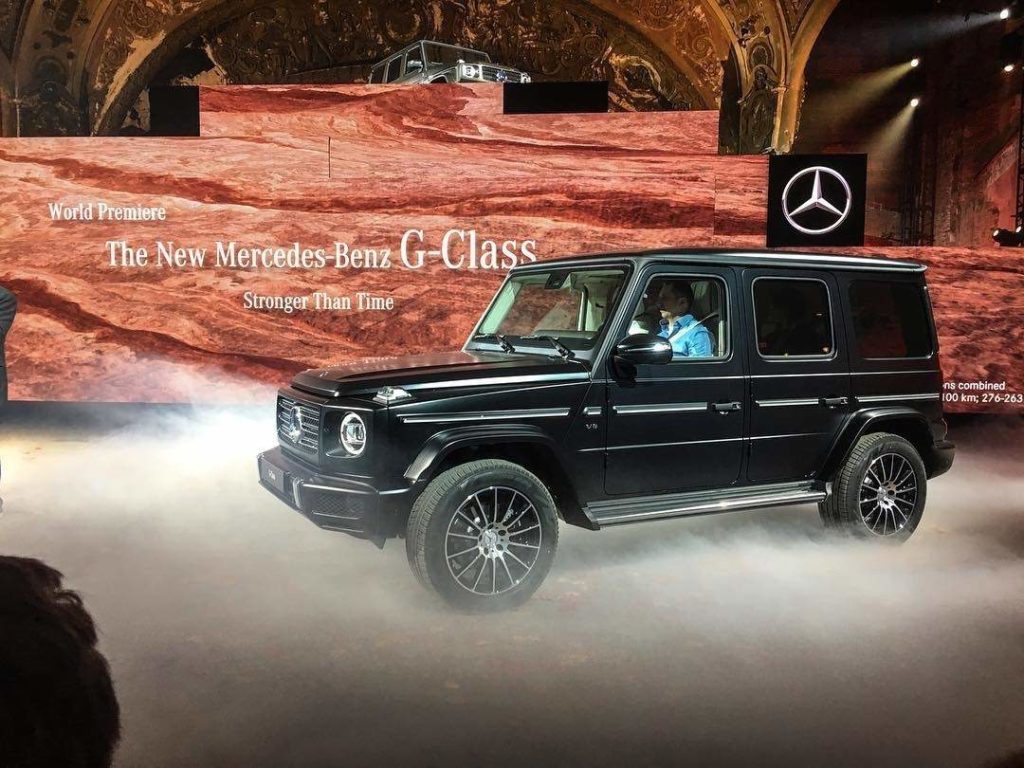 Look at these two and the difference in fenders is clear to see. Matte Black model have wider fenders and the rear bumper also has chrome parts.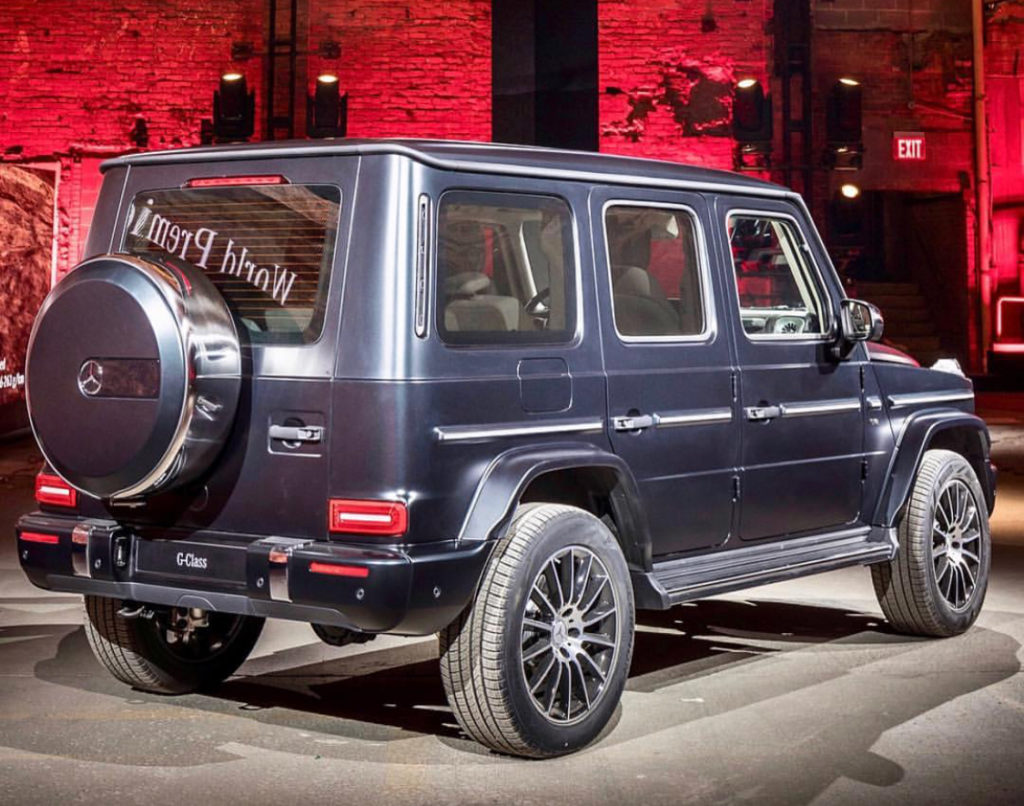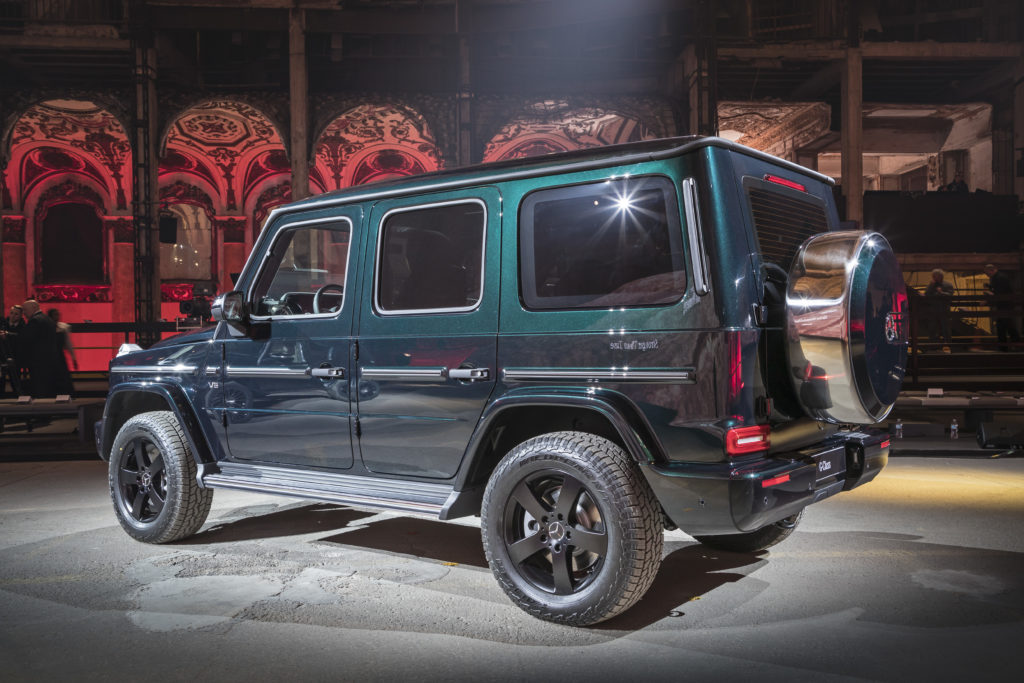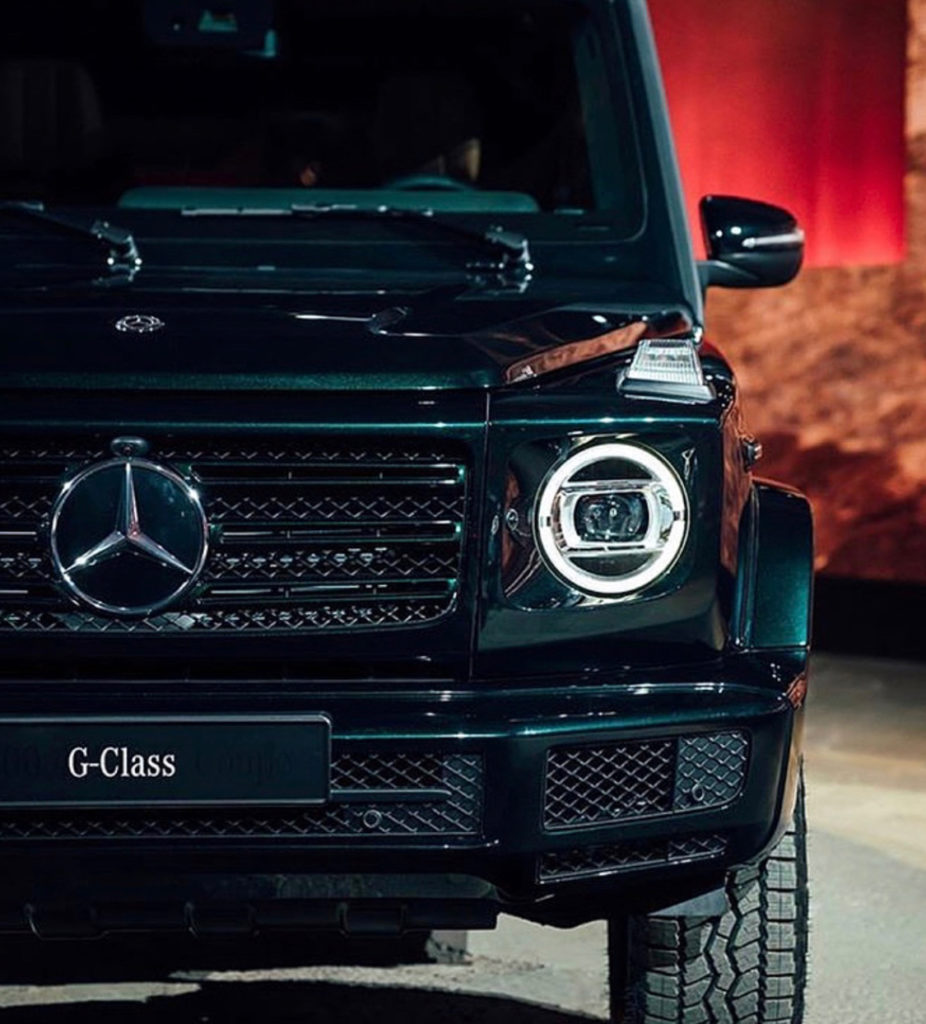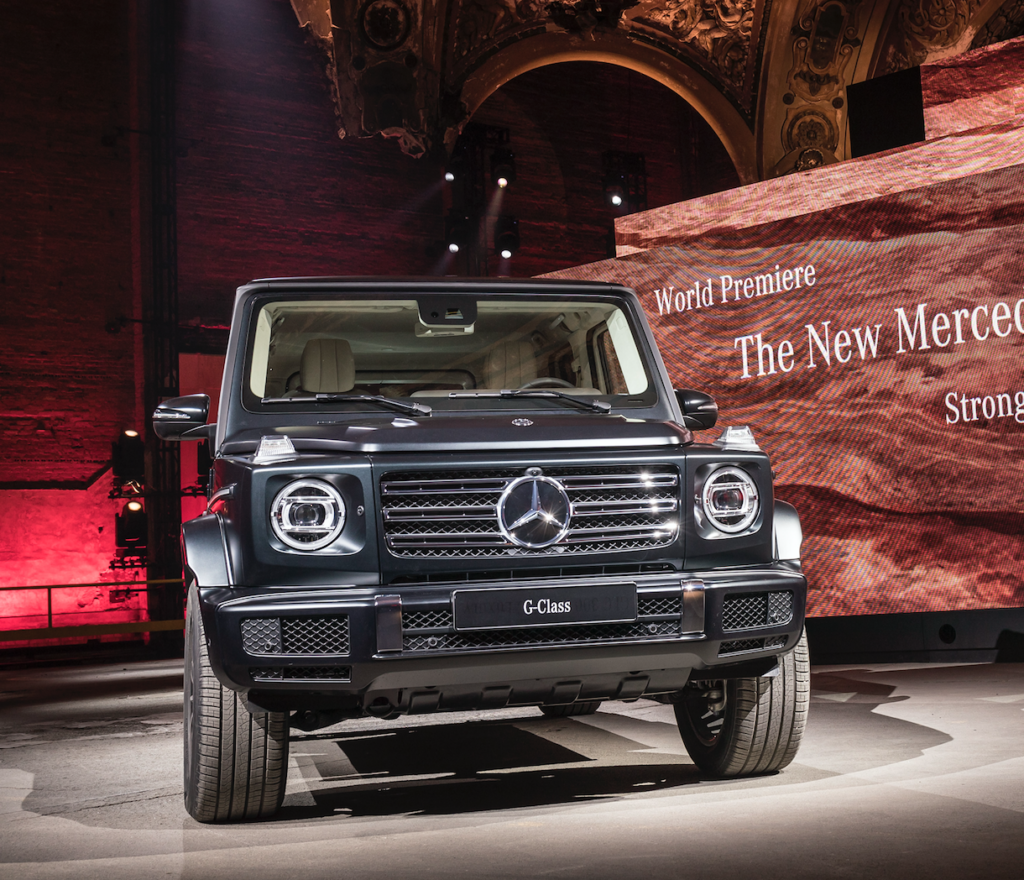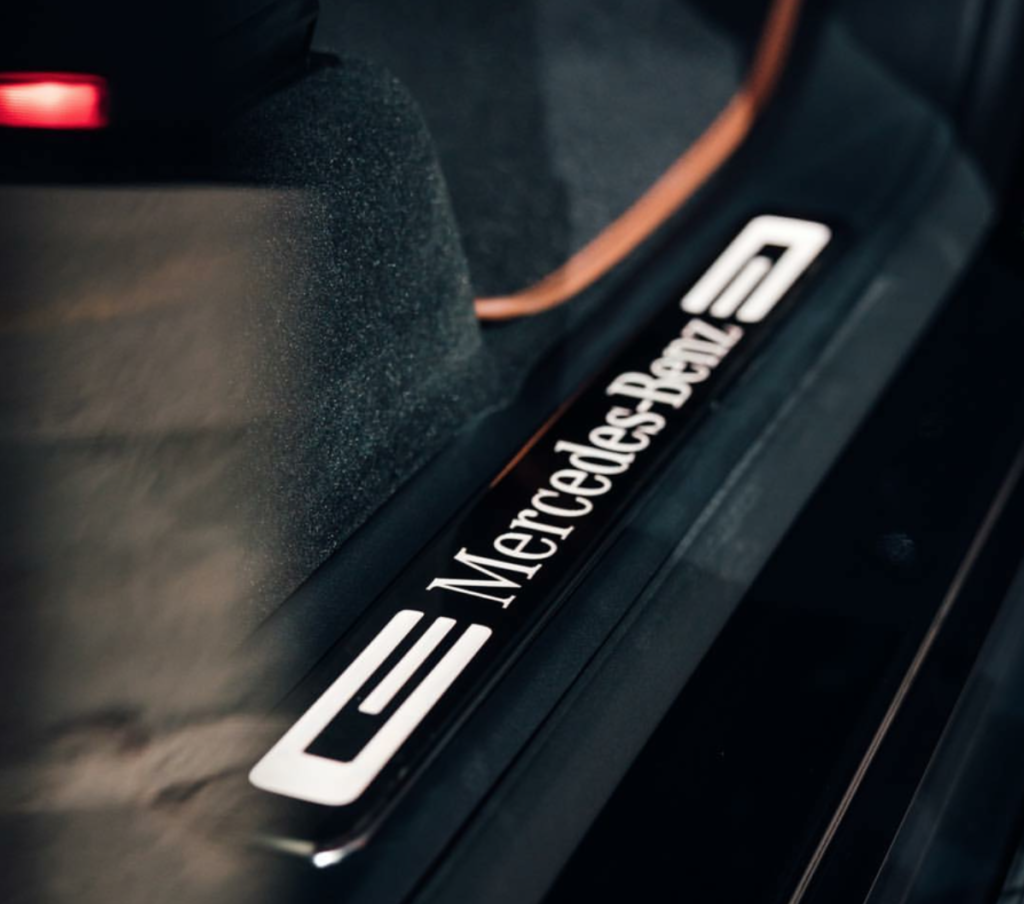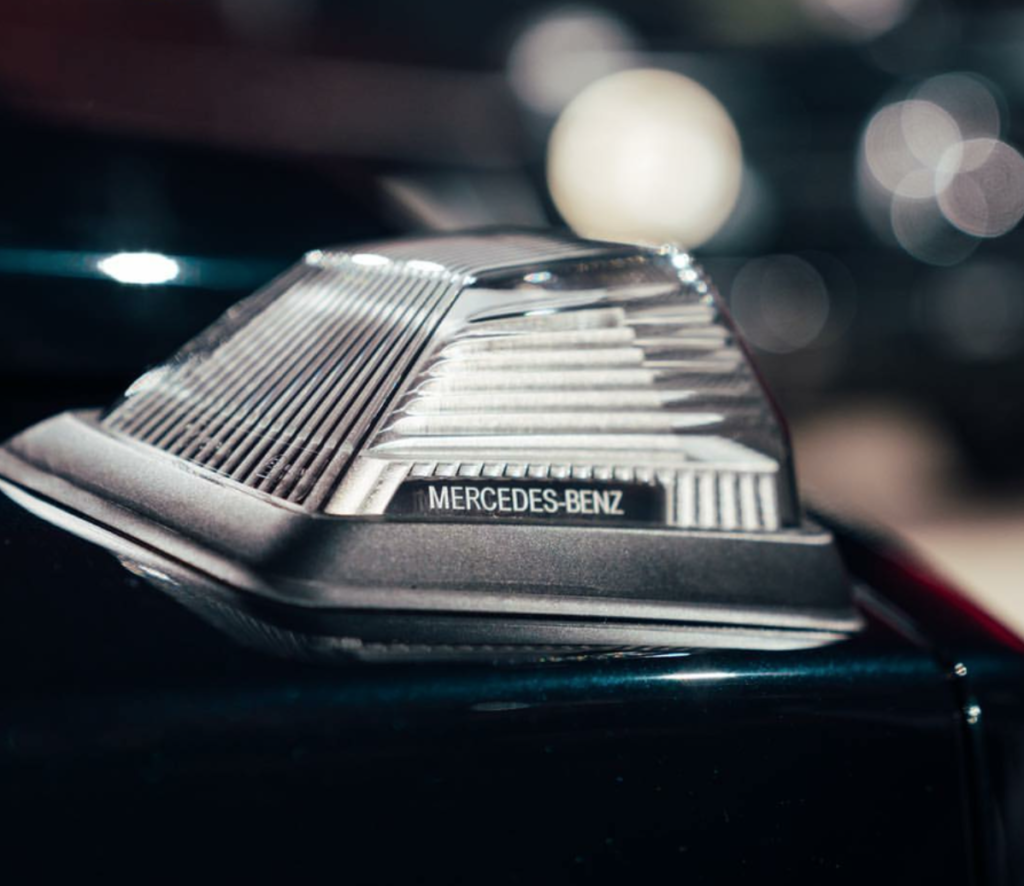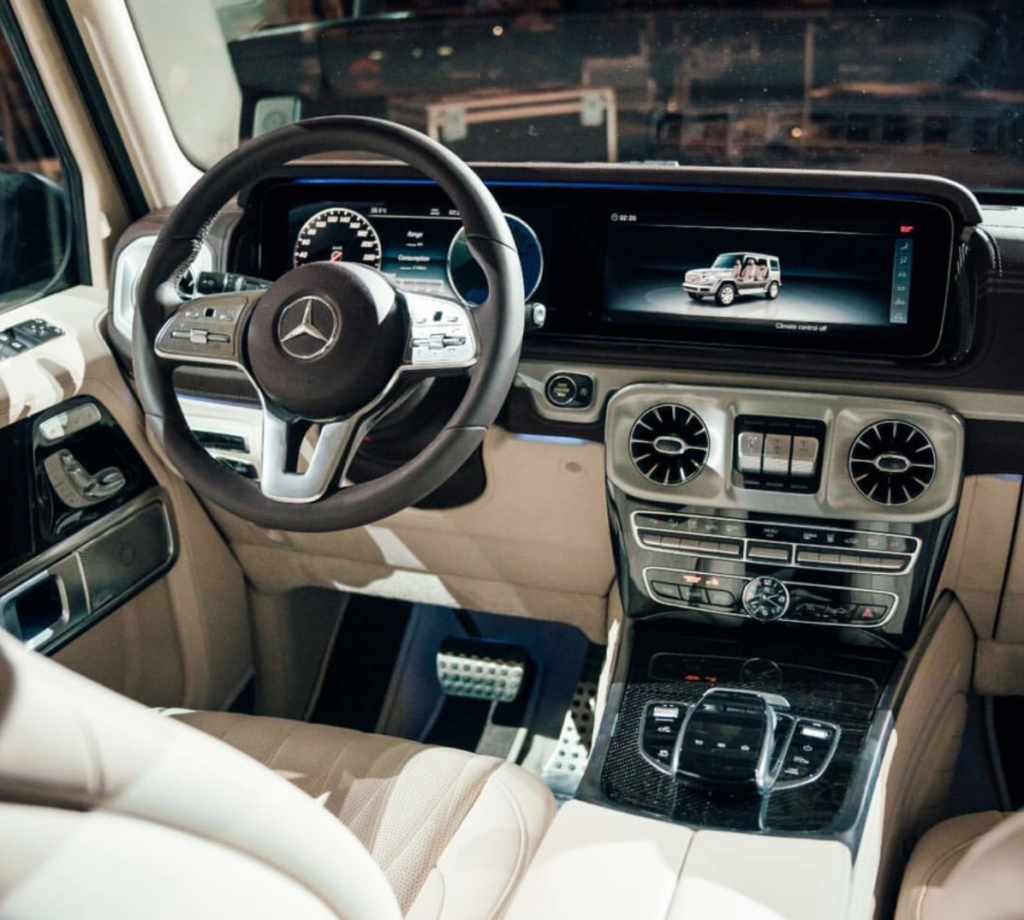 Look closer still and you'll see the louvered grille has holes. Although design related I guess it improves cooling performance. This was cleverly considered.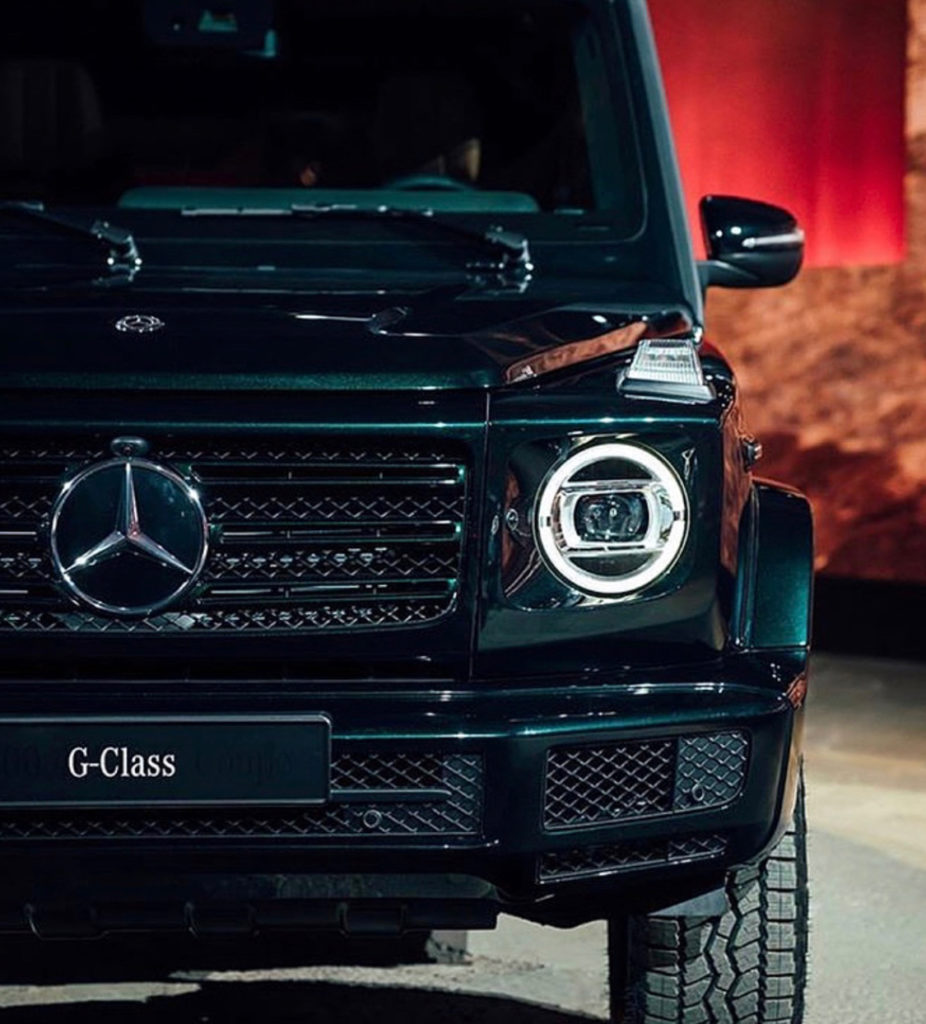 A video outlining everything is here.