2017.12.28
World News Roundup, first thing in the morning
The history of my living room changed in 2000.
And this device changed in a big way.
Sony's CLIP ON.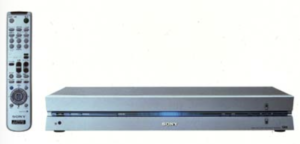 What you might called a HD recorder. More than anything else you can read the programme guide, choose your favorite programme and reserve it.
Also all kinds of things have evolved, and nowadays all programs can be recorded and watched with 'Timeshift'.
The way of watching television has changed completely.
I also have some keywords in my HD.
This is one of them.
'Kyacchi! Sekai no toppu nyusu' (World News Roundup)
I can't watch when it's broadcast as it's on from 7am.
I enjoy it in the first thing, or even before going to bed … Basically I watch it every single day.
Of course, is all about Trump and North Korea this year, but my head was full of news of the Rohingya people.
And now there's Jerusalem …
The world's in disarray.