2017.03.14
PORTER STAND opens in Tokyo Station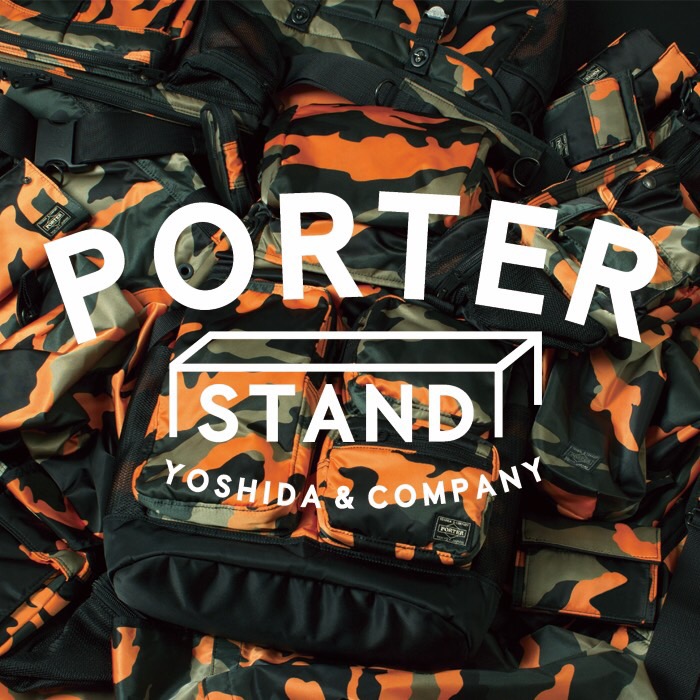 TOKYO STATION, the second 'Porter Stand' concept shop edited by Yoshida & Co., Ltd. will open on March 15th (Wednesday) at Tokyo Station's Keiyu Street.
The PORTER STAND concept is, 'the station as a public space where people come and go, and a space for customers to talk with (PORTER) staff familiar with bags (STAND).' Expressing the familiar PORTER identity, the stand is based on the concept of the station's 'left-luggage'.
The new TOKYO STATION store comes with a roller conveyor system used in factories and warehouses to move luggage around, just like the experience of being lost inside the Yoshida warehouse.
There are also quite a few original and collaboration PORTER STAND goods produced to mark the opening. And of course there will be a wealth of items that have been specifically hand picked in addition to the regular line of Yoshida bags.
PORTER STAND Tokyo Station
Open date: March 15th, 2017 (Wednesday)
Location: JR Tokyo Station Keiyo Street, 1-9-1 Marunouchi, Chiyoda-ku, Tokyo 100-0005
Telephone: 03-3218-8083 (Open from March 15)
Opening hours: 08:00~22:00
Open all year round
※ The opening day will open from 10am. For further details, please visit Yoshida & Co., Ltd home page and PORTER STAND social media sites.
https://www.instagram.com/porter_stand/ www.yoshidakaban.com https://www.instagram.com/yoshidakaban.official/