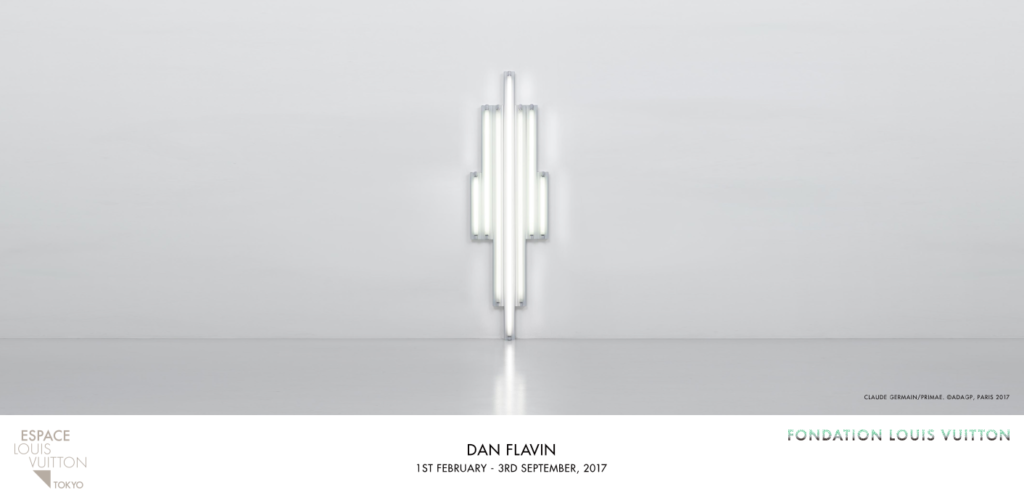 Dan Flavin is showing at Espace Louis Vuitton in Omotesando from today.
Ever since seeing a minimalism exhibition at the Guggenheim, I take my time piecing work together.
I now feel more capable of understanding the context of work.
The preview already happened at night, but I want to see it at a different time, like during the day or early in the evening.
It seems fun to see the work under different lighting conditions.
http://www.espacelouisvuittontokyo.com/