2016.11.01
100 equal pouch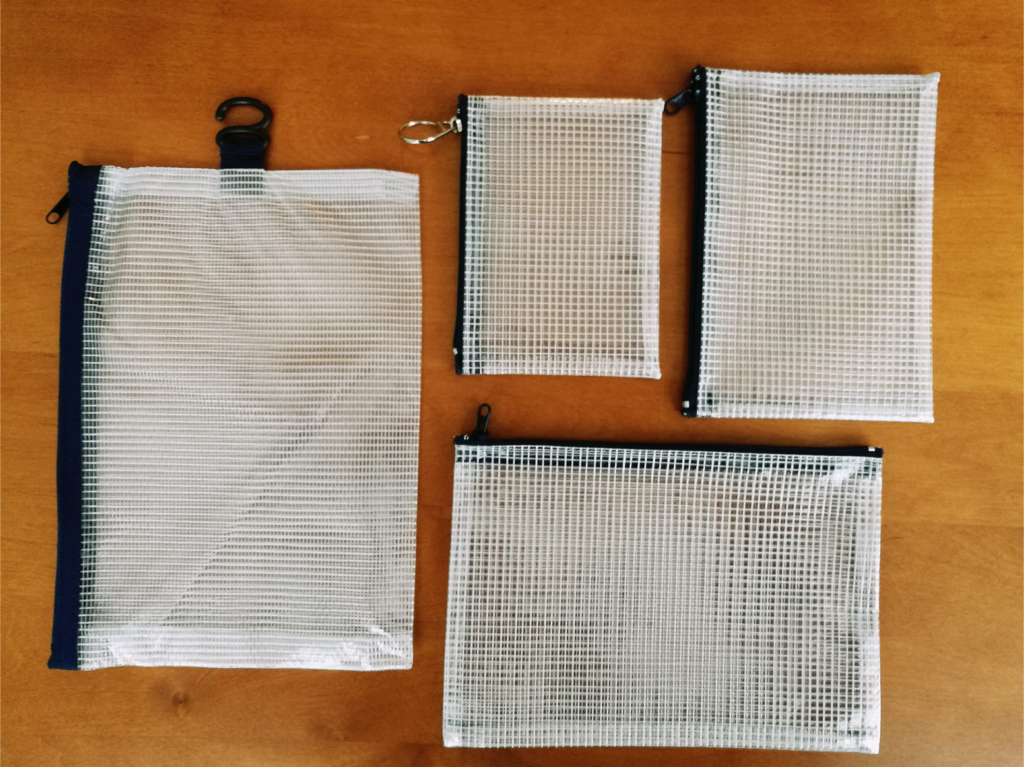 Skimming through the copy I received of United Arrows catalogue and noticed there was a page showing off the contents of Naomi Hirabayashi's bag.
But what caught my eye was the transparent ripstop-like pouch. Maybe it's from a Scandinavian stationary maker but I've sure seen something like this before somehow. Trying to remember it then comes to mind. The 100 yen shop Daiso.
Of course, it's made very loosely and will more than likely brake quickly. Oh well, it was own ¥100. It's the same kind of thing found in the travel cover of Tokyu Hands there strong over there but they're covered with illustrations and strange writing. If so, will this do?
They come in a variety of sizes from A5 and all are ¥100. Since you can see whats inside right away, it's worth trying to begin with with lightening cables, USB adaptors and other such gadgets.