Here are some additional images.
Again, the grille is not a simple differentiation of vertical or horizontal elements, G63 changes the entire grille, and the part of the headlight bezel on both sides is also different. Up to here there's no way of telling the difference in detail. It seems difficult to make the G500 look like the G63. Wheels as shown are a little too big, but if you look closely they also look three-dimensional and are pretty elaborate. Although the body width is a concern for Japanese customers, there is no word yet on an exact measurements. Assuming the figure of 1,831mm for the actual fender of the leaked G500's total width is correct, I suppose the G63 may be close to 1,880mm. The reason being the current model also has a difference of 50mm when the G63 only had fenders flares.
It is unveiled at the Geneva motor show and launched in Europe in June. And I guess autumn in Japan. There seems to be an Edition 1 and a specification with a touch of red placed inside and out. Although the Edition 1 is being put together, the exterior colour can be chosen from ten colours including Obsidian Black, with a touch of red to wing mirrors and metallic decals on the side. There is also red paint on the 22 inch matte black wheels.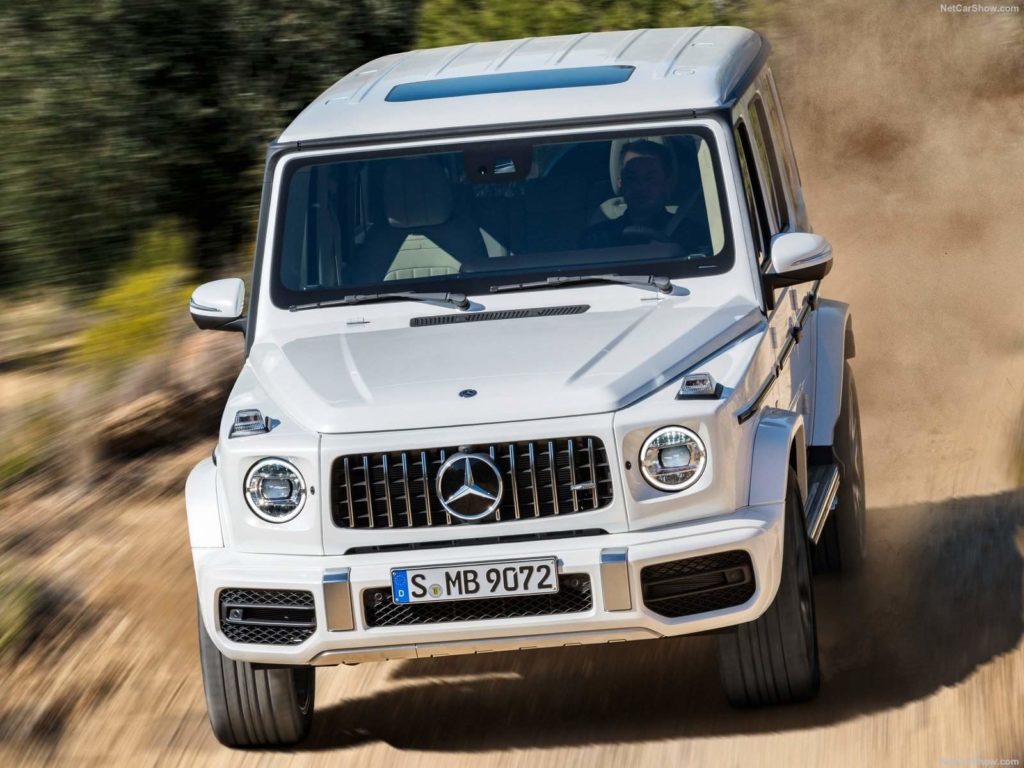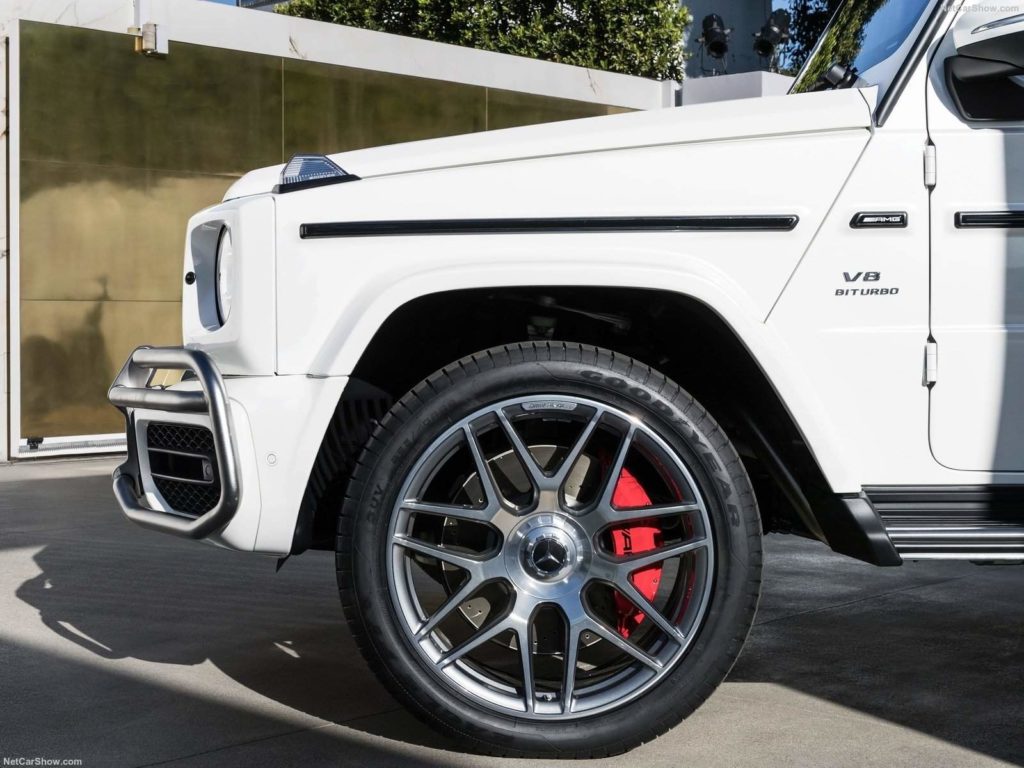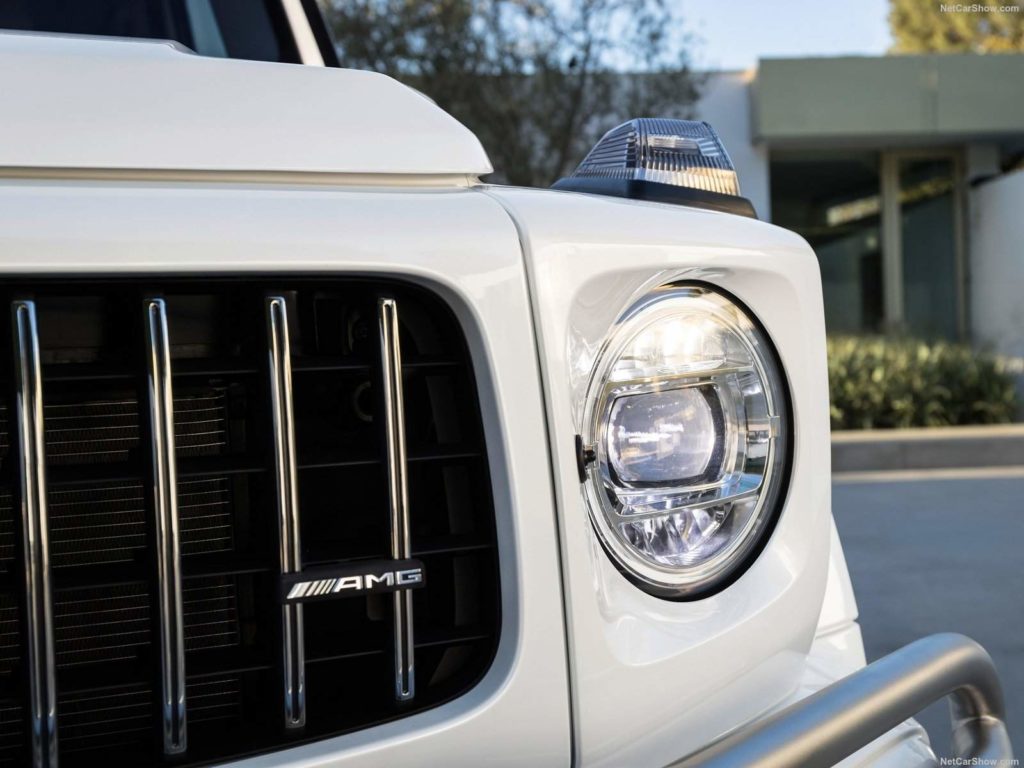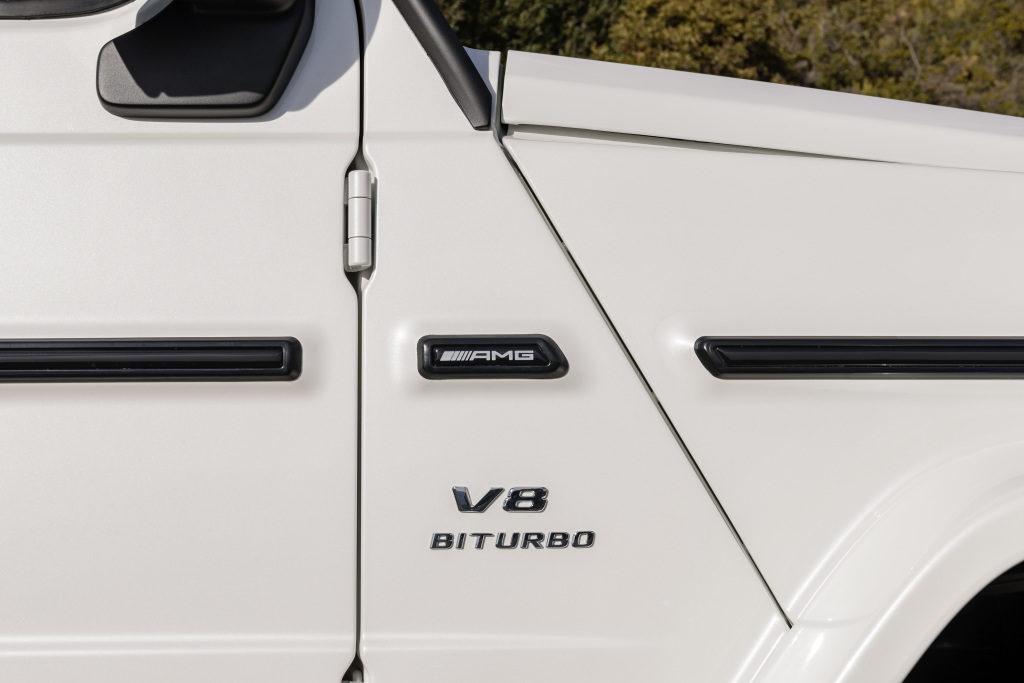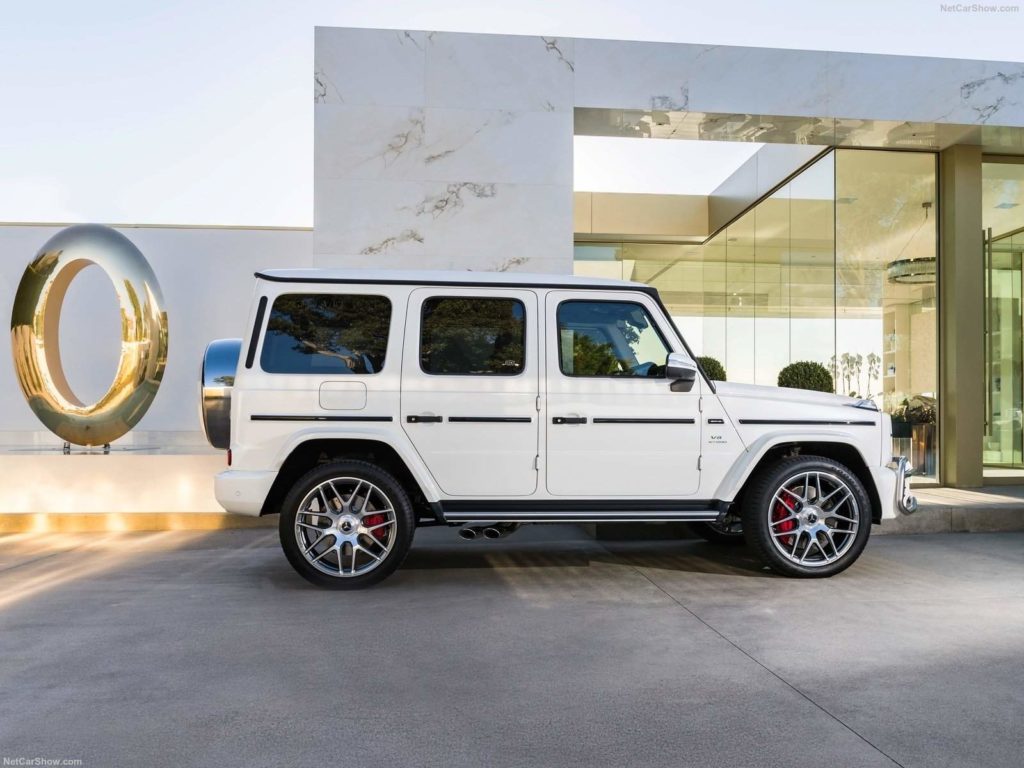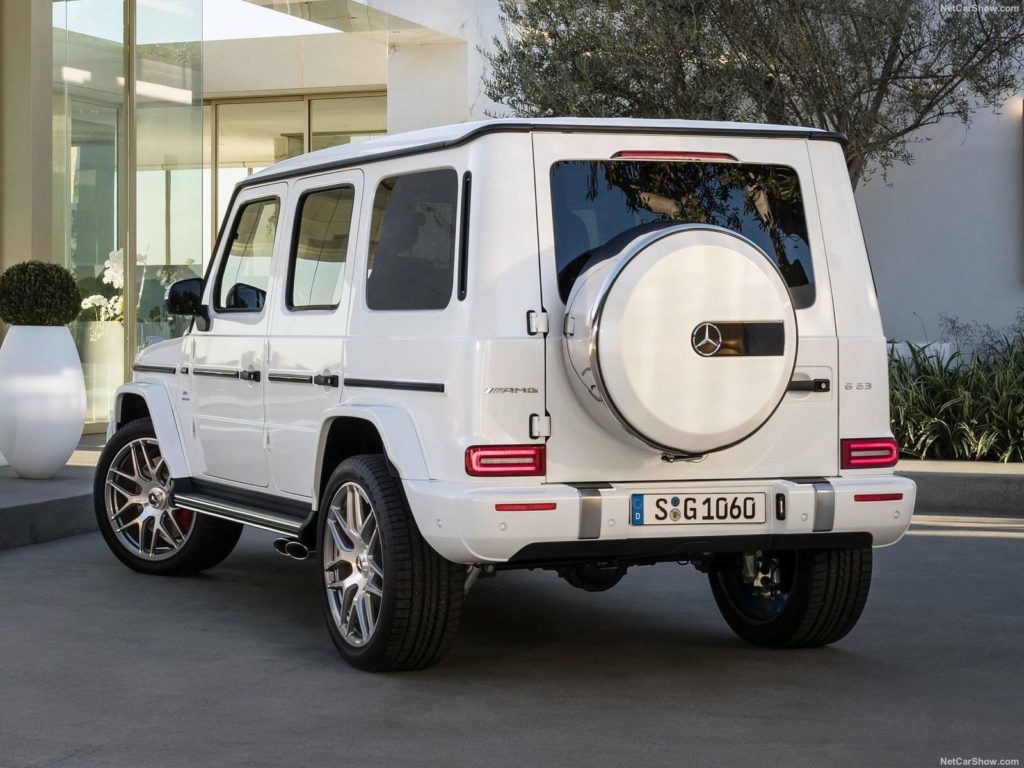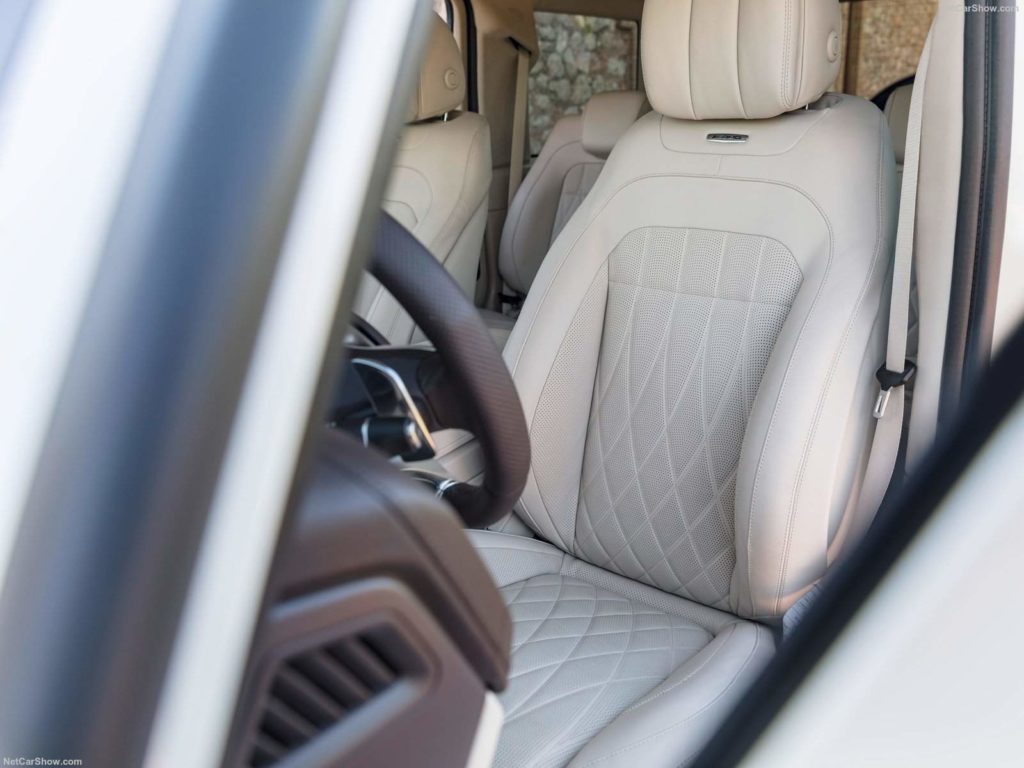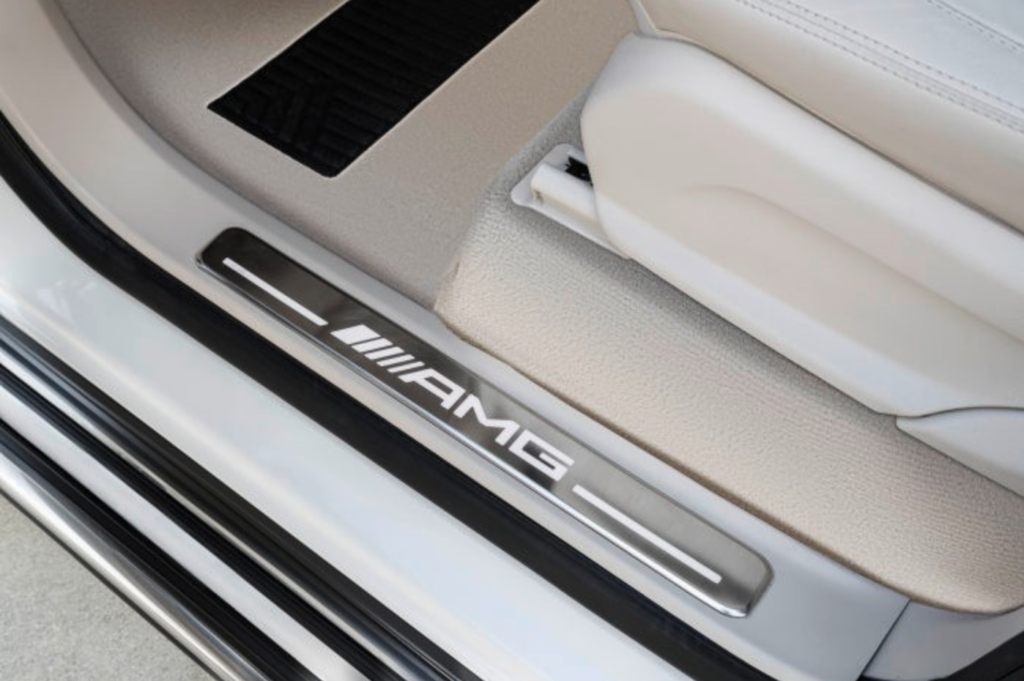 I suppose this here is the Edition 1. But as usual, it's slightly subtle in terms of design. It also seems like a hint of red is used for the interior too.